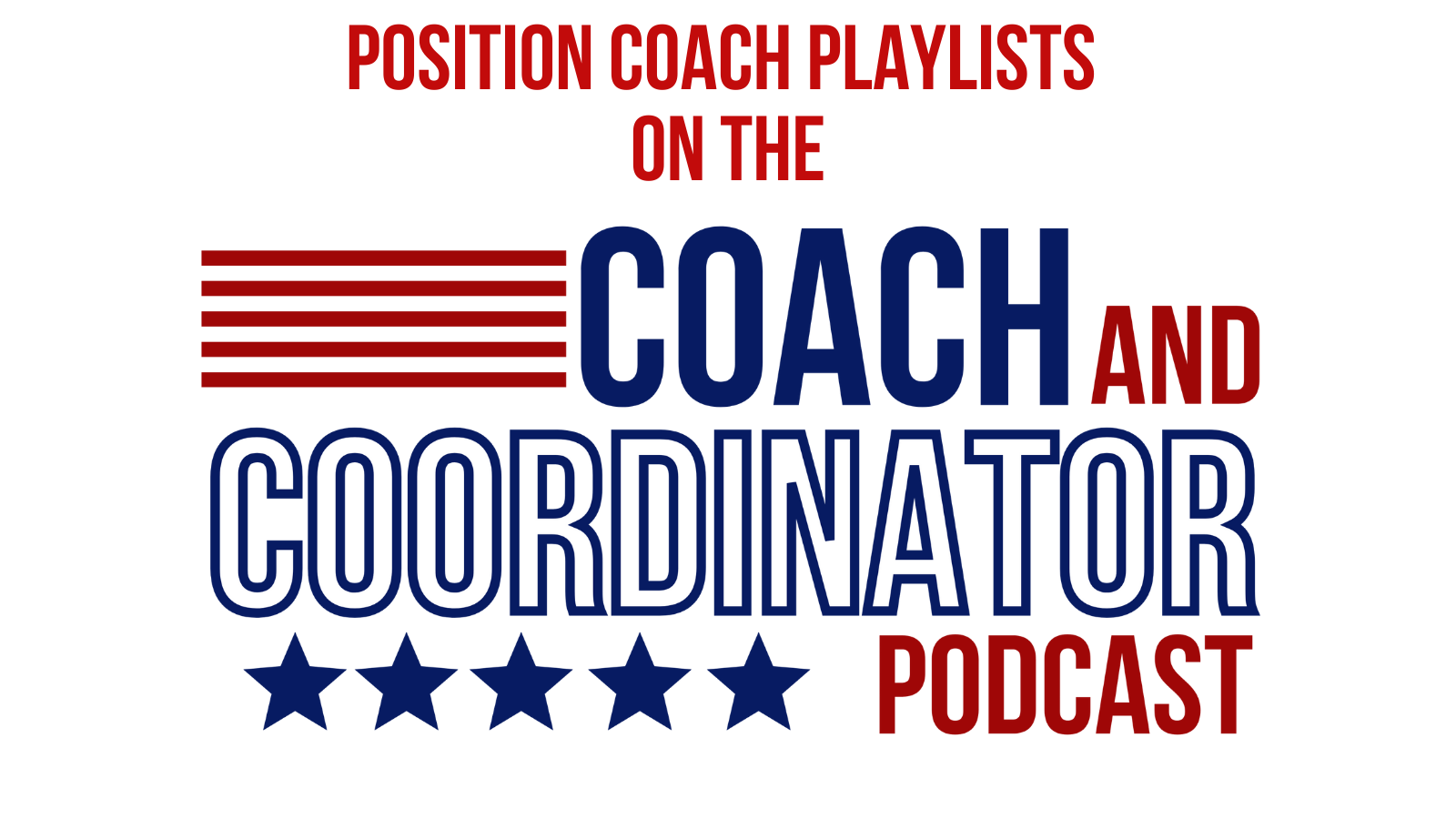 We have had so many incredible coaches on the podcast over the past five years that it's sometimes difficult to find the podcast you are looking for. We organized those into playlists so you can find the episode or if you are new to the podcast, listen to those that are focused on a certain position.
Whether it's the philosophy behind their coaching, how they build their position room, the details behind their schemes, or the techniques that make them work, these coaches cover all aspects of the position they coach.
The beauty of the podcast is you can listen and learn while you are doing something else. No need to new glued to a screen.
Here are the playlists. Click on the image for the position or the caption underneath to get to the list.