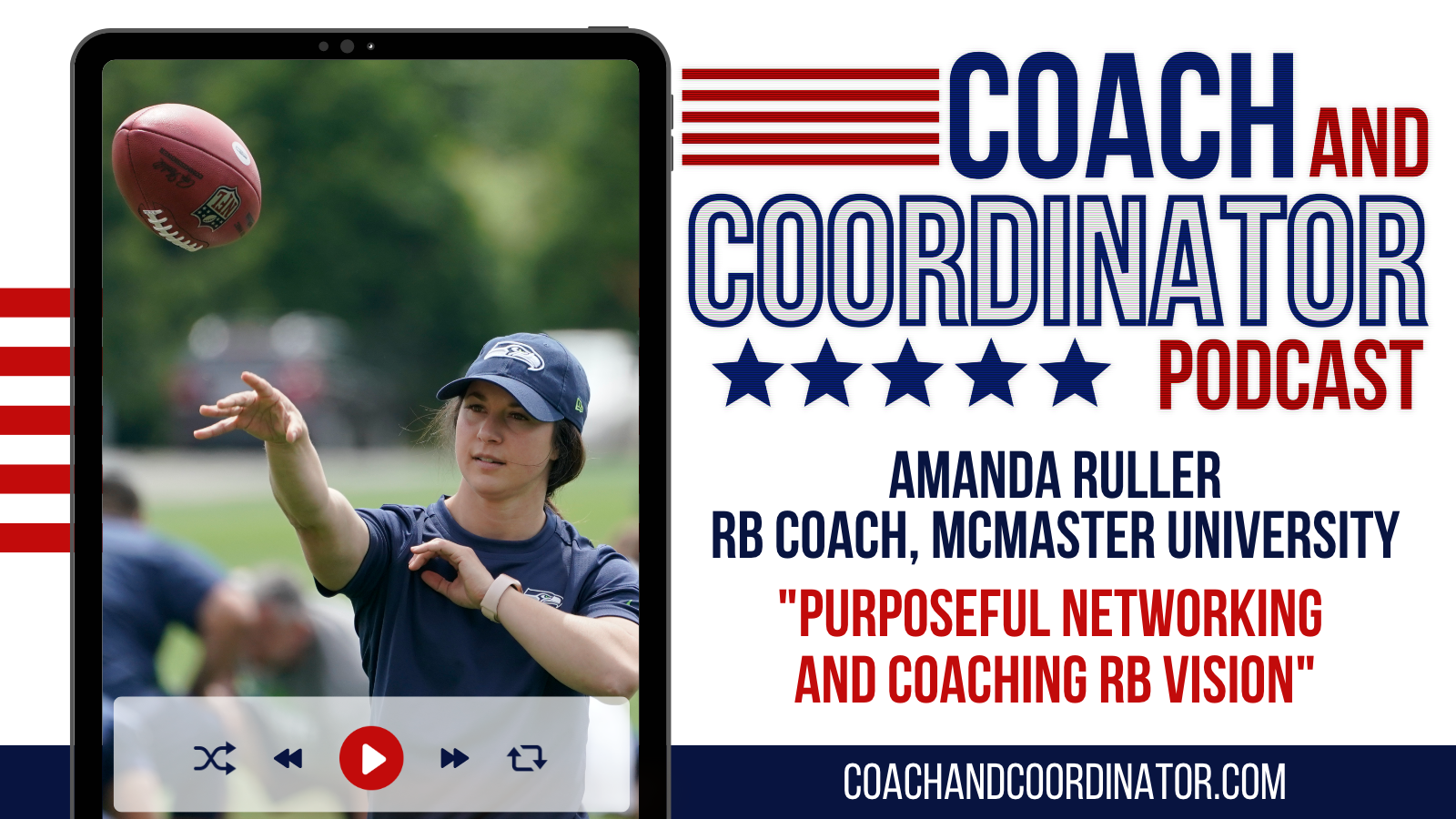 In this episode, Amanda Ruller shares a different perspective on networking in the coaching profession and finding ways to the top, as well as unique ideas and drills for training running backs.
Amanda Ruller is currently the running backs coach at McMaster University in Hamilton, Ontario, Canada. She recently served as the assistant running backs coach for the Seattle Seahawks through the Bill Walsh Diversity Fellowship program.
Her unique background in strength and conditioning, data and analytics, and sports media, as well as her experience as an elite multi-sport athlete, is something she leverages to advance in the profession.
There are plenty of takeaways from this episode, including insight and advice to become known to the people who can help elevate you, as well as ideas for creating purposeful drills.
Follow Amanda Ruller on Twitter @AMANDAbolic.
Show Notes:
>Finding a Way into the Coaching Profession
>Her Start in Strength and Conditioning
>Creating Something to Give
>Marketing Yourself
>Sports Broadcasting as an Avenue to Build Relationships
>Spending Camp with the Saskatchewan Roughriders
>Bill Walsh Diversity Fellowship with Seattle Seahawks
>Persistence
>Find What You Are Passionate About, and Go Do It
>Data, Analytics, and the NFL Combine
>Doing Work for Free to Get Noticed
>Putting Together Drills That Are Purposeful
>Training Vision in Running Backs
>Create to the Standard to Create the Results
>Speed Cuts
>Pressure Step
>Jump Cuts
>Be Used to the Movement But Not the Rhythm
>Working with the Seahawks
>Physio Ball to Create Different Timing in Drills
Amanda Ruller Video Course:
Speed Training for Football (from Lauren's First and Goal)
---
SUBSCRIBE: