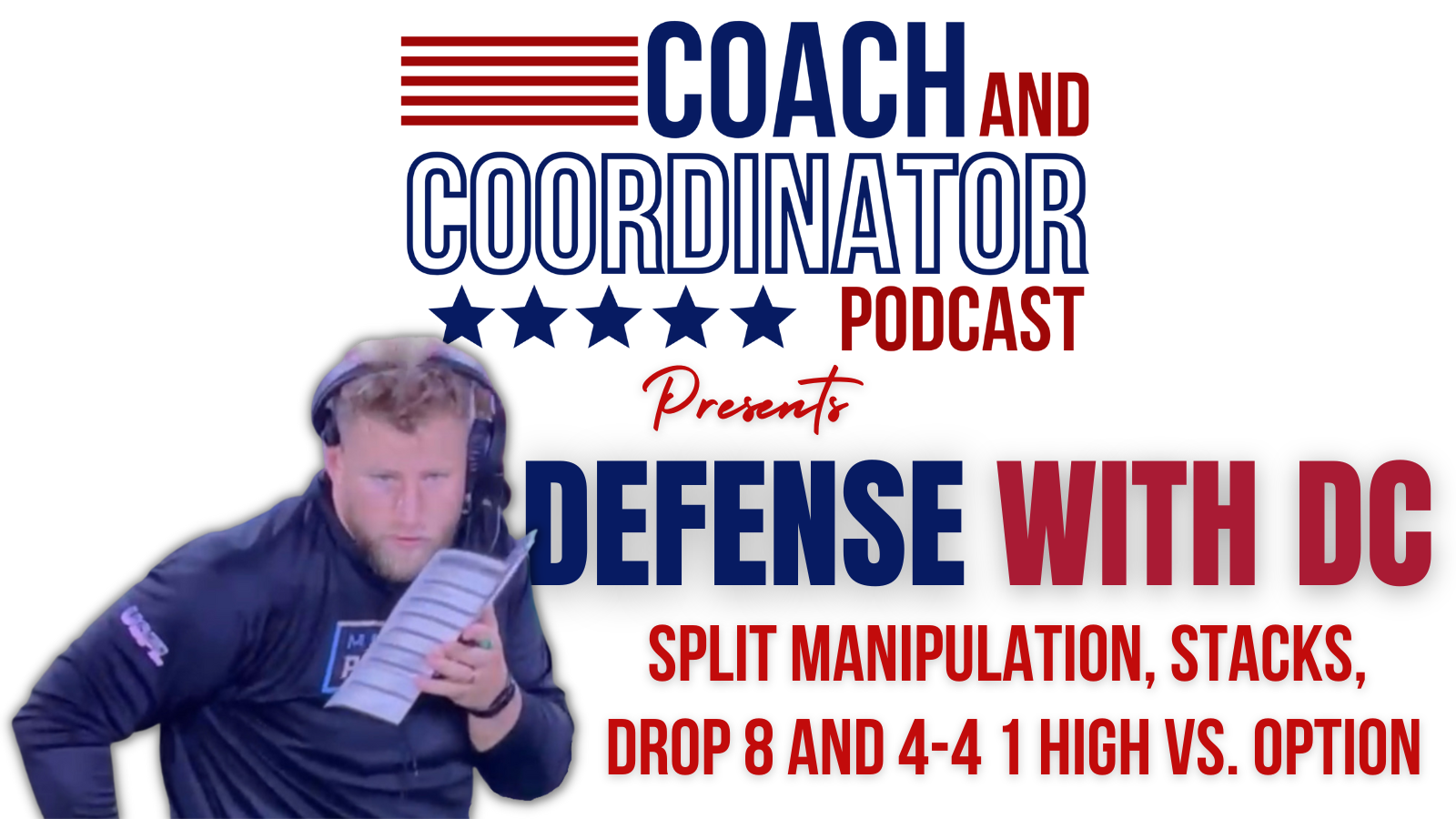 On our latest installment of Defense with DC, Michigan Panthers Defensive Coordinator Dan Carrel provides insights for defending stacks, different widths, Air Raid concepts, and the option.
Listen On:
Dan Carrel joins the Coach and Coordinator Podcast fall lineup after a successful 2022 campaign as the Defensive Coordinator for the USFL's Michigan Panthers. Coach Carrel's previous coaching experience includes stops at Ohio State, Kentucky, Houston, and UMass. Before getting into the coaching profession, he graduated from West Liberty University, where he played linebacker. Coach Carrel will lead the discussion every week of the season on this defense-focused series of Coach and Coordinator Podcast. This week, he uses the Tennessee-Alabama, Kentucky-Mississippi State, and SMU-Navy games to study stacks, split manipulation, dropping eight into coverage, and defending the option with a 4-4, 1-High structure.
Follow Dan Carrel on Twitter @DanCarrel.
Show Notes:
(1:09) Defending Stacks
>Tennessee vs. Alabama Quick Study
>Stack Rules
>Split Manipulation
>Different Widths
>Man Coverage Against Max Splits
>Motion into Stacks
>What to Prepare for Against Stacks
(14:49) Defending Mesh
>From Condensed Splits
>Air Raid Concepts
>Indicators of Mesh
>Mesh Alert
(17:13) Defending Air Raid
>Kentucky vs. Mississippi State Quick Study
>Drop 8, Cover 3
>Getting Pressure with Three
>Middle Push
>Closing the B Gap
>3-Man X-Stunt
(30:53) Defending the Option
>SMU vs. Navy Quick Study
>4-4, 1-High Structure
>Prepare for 4 Verts
>Defend Against Horn Blocks
>Set Good Edges
>Reduce the Alley
Listen to All Episodes of Defense with DC
---
SUBSCRIBE: