Developing the 10% Coach to Unlock Football's Full Potential
September 22, 2022
Kyle Caskey joins Bob Wylie to share stories from their NFL experiences, while discussing blitz pick-up, help systems, how to coach protections, player-coach relationships, and more.
September 21, 2022
As teams extend their seasons, competition increases and margins narrow. This week, Coach Hauser discusses practice drills to increase ball security, takeaways, and wins on gameday.
September 20, 2022
The Michigan Panthers DC shares his lessons learned for optimizing practice efficiency and preparing for opponents' adjustments, as well as defending the option in a four-down structure.
September 19, 2022
OC of the XFL Houston franchise reveals the newest wrinkles he's observed on offense in the college and pro games, including RPO evolutions, condensed formations, and leverage beaters.
September 15, 2022
Jonathan Himebauch, new Offensive Line Coach for the XFL's Arlington franchise, shares stories and examples of building a strong culture inside the OL room throughout a season of change.
September 14, 2022
On this week's iteration of Teach Tapes, we review Week 2 of the college football season and sprinkle in some thoughts on the NFL and high school football as well.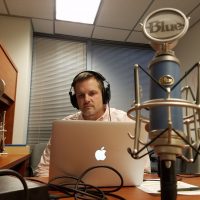 CEO, Coach and Coordinator
Coach Grabowski spent 27 years on the sidelines before entering coaching education as a writer, podcaster, and video producer. His work can be found at AFCA and American Football Monthly, in addition to his daily episodes of Coach and Coordinator Podcast.
Grabowski is the most prolific creator in the coaching industry, guided by a rare combination of servant leadership, emotional intelligence, and work ethic. He possesses a thirsty curiosity and the growth mindset required to always be learning and improving the game of football.
He is a true 10% Coach.
Subscribe to Our Weekly Newsletter
Join the 50,000 coaches receiving the Coach and Coordinator Newsletter. Every Saturday morning, recap the entire week of Coach and Coordinator Podcast, discuss the highlights in your staff meetings, or catch up on those episodes you may have missed. The newsletter also includes feature articles on strategies for all phases of the game, as well as actionable ideas from adjacent industries, such as leadership training, sports science and human performance, as well as cutting-edge technology, data, and analytics. All content and coaching methods are sourced for the 10% Coach to elevate your program to the top.
*By signing up for the Coach and Coordinator Newsletter, you agree to  receive the latest news, updates, and episodes from Coach and Coordinator.
September 8, 2022
A coach's job is to get the best eleven on the field. But who are the best eleven? North Carolina Offensive Coordinator Phil Longo says it's the guys who can play fast and instinctively.
August 1, 2022
Made popular by UCLA Head Coach Chip Kelly, No Sweat Thursdays and Fast Fridays are being used more and more by teams looking to optimize gameday performance.
July 28, 2022
The procedures coaches use to operate must be installed early in camp in order to play fast as part of an offensive attack. What you do during installation will become a habit.