Developing the 10% Coach to Unlock Football's Full Potential
March 31, 2023
From our archives, Dub Maddox shares lessons learned from his study of adaptations of the U.S. Military and how he applies those learnings to football to remain ahead of the opponent.
March 30, 2023
Mike Peck digs into the what, how, and why his offense eclipsed 500 yards and 48 points in 2022. Coach Peck also details two areas he credits for this level of execution – installation and practice.
March 29, 2023
Ben Kotwica shares his influences, the importance of our roles as coaches, developing a leadership style, innovation, and the use of technology in teaching and developing players.
March 28, 2023
Lance Zierlein discusses the process for selecting the winner of the Joe Moore Award and reveals the characteristics of the highest-performing offensive line units and coaches in the country.
March 27, 2023
Adam Cushing focuses on what it takes to create a consistent player. While he gives examples with the offensive line, his descriptions apply to all position groups, units, and teams.
March 24, 2023
From the archives, Brent Dearmon discusses the RPO evolution. Coach Dearmon teaches how to maintain a downhill run mentality, account for the "hot gap", and protect the QB on every play.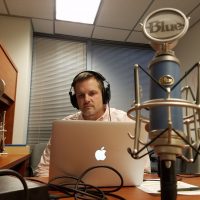 CEO, Coach and Coordinator
Coach Grabowski spent 27 years on the sidelines before entering coaching education as a writer, podcaster, and video producer. His work can be found at AFCA and American Football Monthly, in addition to his daily episodes of Coach and Coordinator Podcast.
Grabowski is the most prolific creator in the coaching industry, guided by a rare combination of servant leadership, emotional intelligence, and work ethic. He possesses a thirsty curiosity and the growth mindset required to always be learning and improving the game of football.
He is a true 10% Coach.
Subscribe to Our Weekly Tip Sheet
Join the 50,000 coaches receiving the Coach and Coordinator Podcast Weekly Tip Sheet email. Every Tuesday morning, catch up on the best ideas from recent Coach and Coordinator Podcast episodes and other resources and discuss the highlights in your staff meetings and with your fellow coaches in our community. The Weekly Tip Sheet will also include feature articles on strategies for all phases of the game, as well as actionable ideas from adjacent industries, such as leadership training, sports science and human performance, as well as cutting-edge technology, data, and analytics. All content and coaching methods are sourced for the 10% Coach to elevate your program to the top.
*By signing up for the Coach and Coordinator Weekly Tip Sheet, you agree to receive the latest news, updates, and episodes from Coach and Coordinator.
February 20, 2023
New Wisconsin Offensive Coordinator Phil Longo brings to the Big Ten his version of the Air Raid, a simple and efficient offensive philosophy built around personnel and balance.
February 14, 2023
Gap schemes found their way into the RPO world. But they require a different approach than the initial wave of inside zone. Learn how to stress the defense from four top offensive minds.
January 22, 2023
Time is a flat circle of running plays. In this era of inside zone schemes, the counter, a play popularized by Joe Gibbs in Washington in the 1980's, has returned as a staple in many offenses.