Developing the 10% Coach to Unlock Football's Full Potential
November 30, 2022
On this week's episode of Defense with DC, our DC, Dan Carrel, shares ideas for fixing issues before they become big plays, zero coverage techniques, and gap alignment.
November 29, 2022
Steve Hauser concludes his walk down the field and discusses the important strategies and techniques that show up as an offense approaches the scoring zone.
November 28, 2022
Dr. Erik Korem, Founder and CEO of AIM7, joins the podcast again with simple, practical ways coaches can enhance performance while remaining healthy in a demanding profession.
November 26, 2022
This week on Defense with DC, Dan Carrel, who grew up in Ohio and coached in the Ohio State-Michigan game, discusses the impact of rivalries on culture, tradition, and our way of life.
November 18, 2022
On this week's Teach Tapes, Steve Hauser keeps walking down the field, discussing open field 3rd down with all of its variations, strategies, and techniques from both sides of the ball.
November 17, 2022
On this week's episode, Dan Carrel focuses on the three safety defense, looking specifically at TCU's play against Texas. We also give this week's option tips, illustrated by Notre Dame against Navy.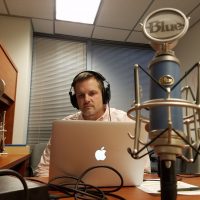 CEO, Coach and Coordinator
Coach Grabowski spent 27 years on the sidelines before entering coaching education as a writer, podcaster, and video producer. His work can be found at AFCA and American Football Monthly, in addition to his daily episodes of Coach and Coordinator Podcast.
Grabowski is the most prolific creator in the coaching industry, guided by a rare combination of servant leadership, emotional intelligence, and work ethic. He possesses a thirsty curiosity and the growth mindset required to always be learning and improving the game of football.
He is a true 10% Coach.
Subscribe to Our Weekly Recap
Join the 50,000 coaches receiving the Coach and Coordinator Weekly Recap email. Every Saturday morning, revisit the entire week of Coach and Coordinator Podcast, discuss the highlights in your staff meetings, or catch up on those episodes you may have missed. The recap can also include feature articles on strategies for all phases of the game, as well as actionable ideas from adjacent industries, such as leadership training, sports science and human performance, as well as cutting-edge technology, data, and analytics. All content and coaching methods are sourced for the 10% Coach to elevate your program to the top.
*By signing up for the Coach and Coordinator Weekly Recap, you agree to receive the latest news, updates, and episodes from Coach and Coordinator.
October 19, 2022
Many RPO throws do not stretch the defense deep. Learn from a few of the top offensive minds who are finding answers for defenses that react quickly or take away throws to the second level.
October 5, 2022
First mentioned in AJ Smith's episode of OC Office Hour, we unpack one of the emerging trends of 2022 through the perspectives of some of the foremost offensive coaches in college football.
September 8, 2022
A coach's job is to get the best eleven on the field. But who are the best eleven? North Carolina Offensive Coordinator Phil Longo says it's the guys who can play fast and instinctively.