Developing the 10% Coach to Unlock Football's Full Potential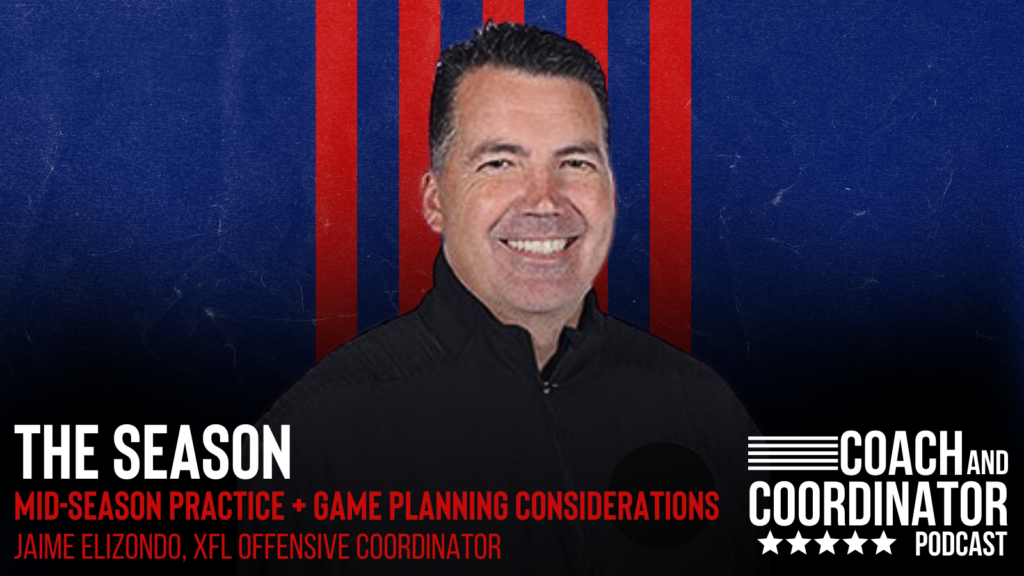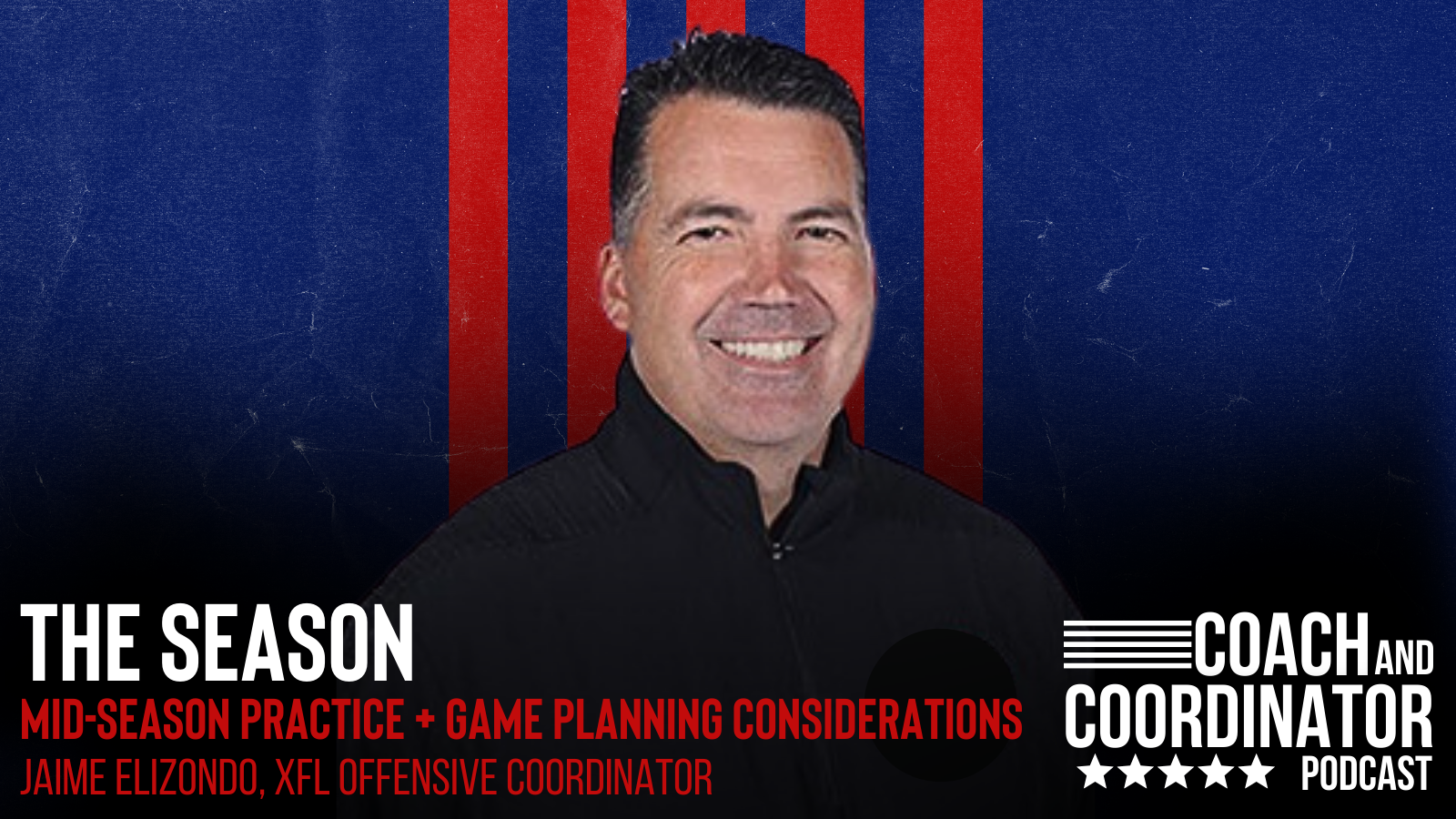 September 28, 2023
Jaime Elizondo discusses how to keep players fresh, remain committed to fundamentals, adjust practice plans, and add wrinkles to the call sheet without changing what you already do.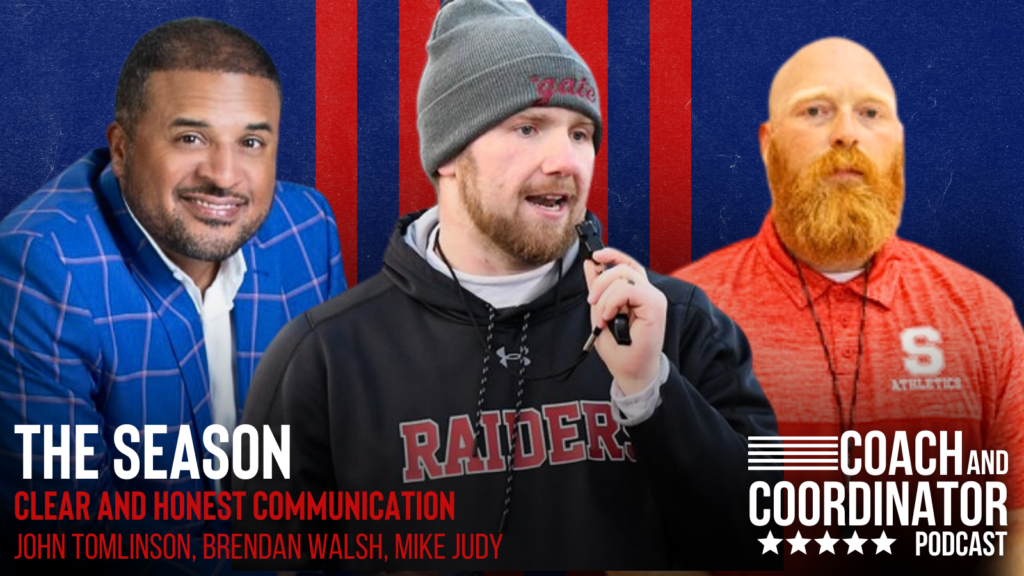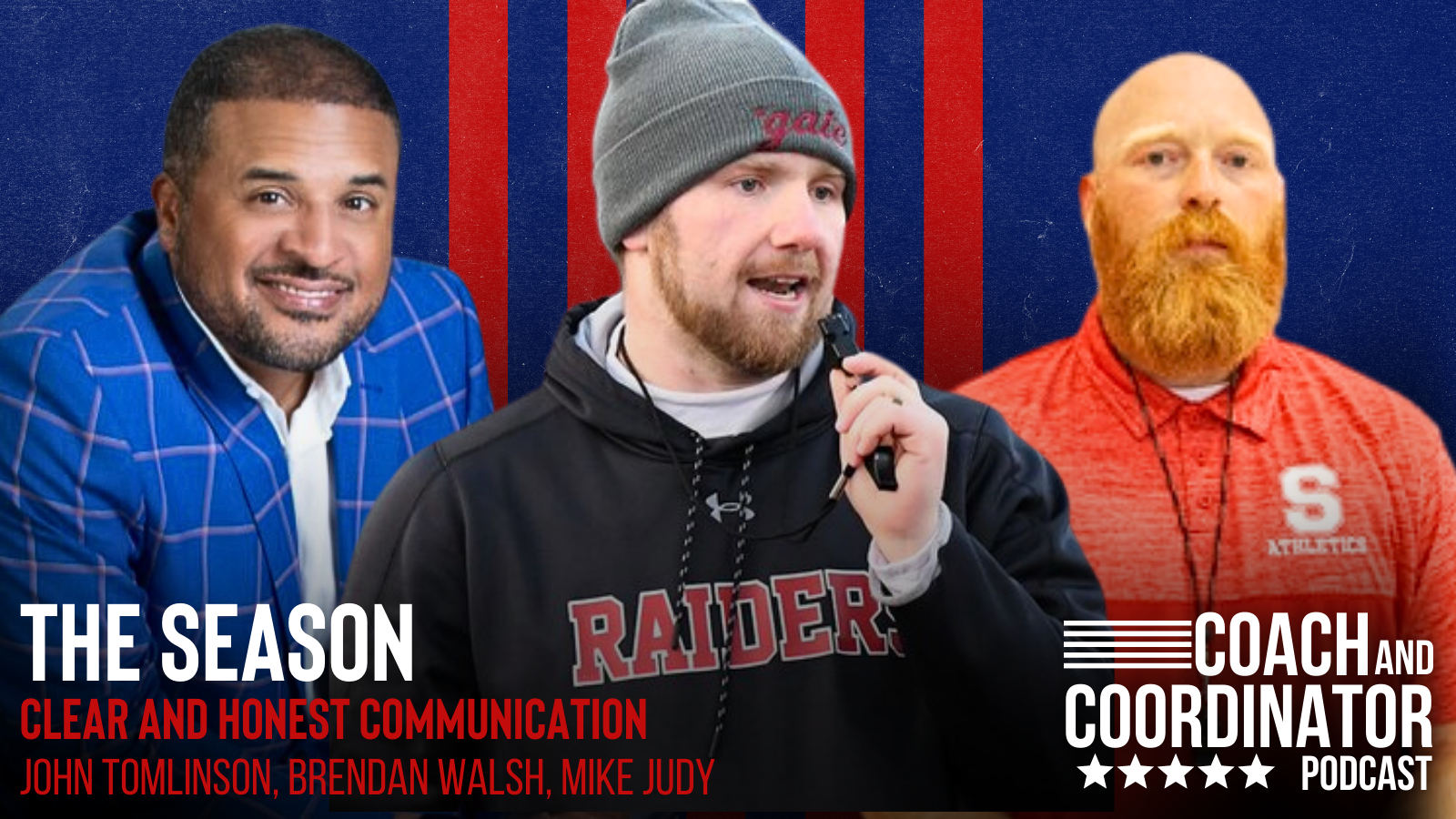 September 27, 2023
John Tomlinson, Mike Judy, and Brendan Walsh share approaches for clear and strong communication with players to have a positive impact on the remainder of the season.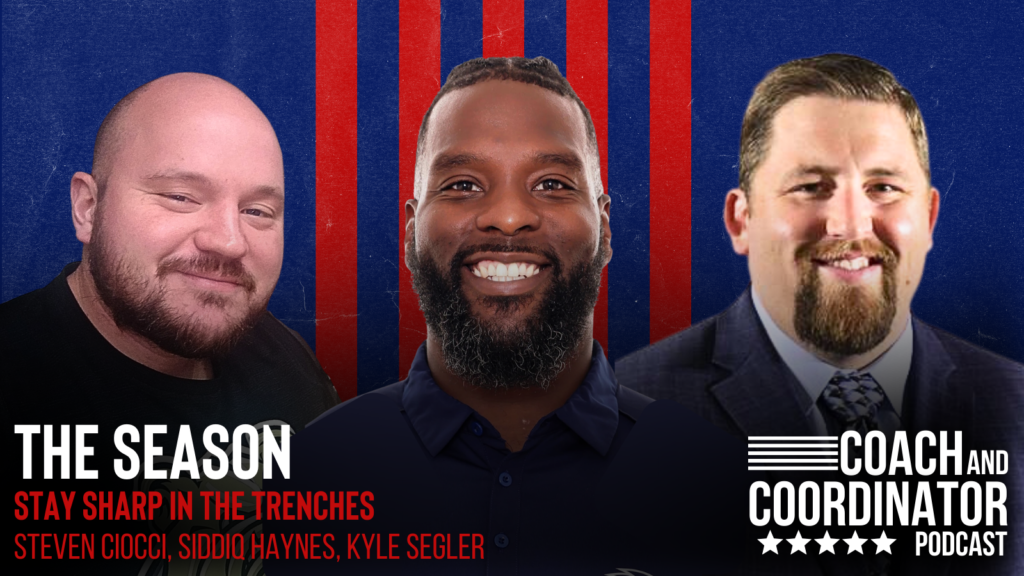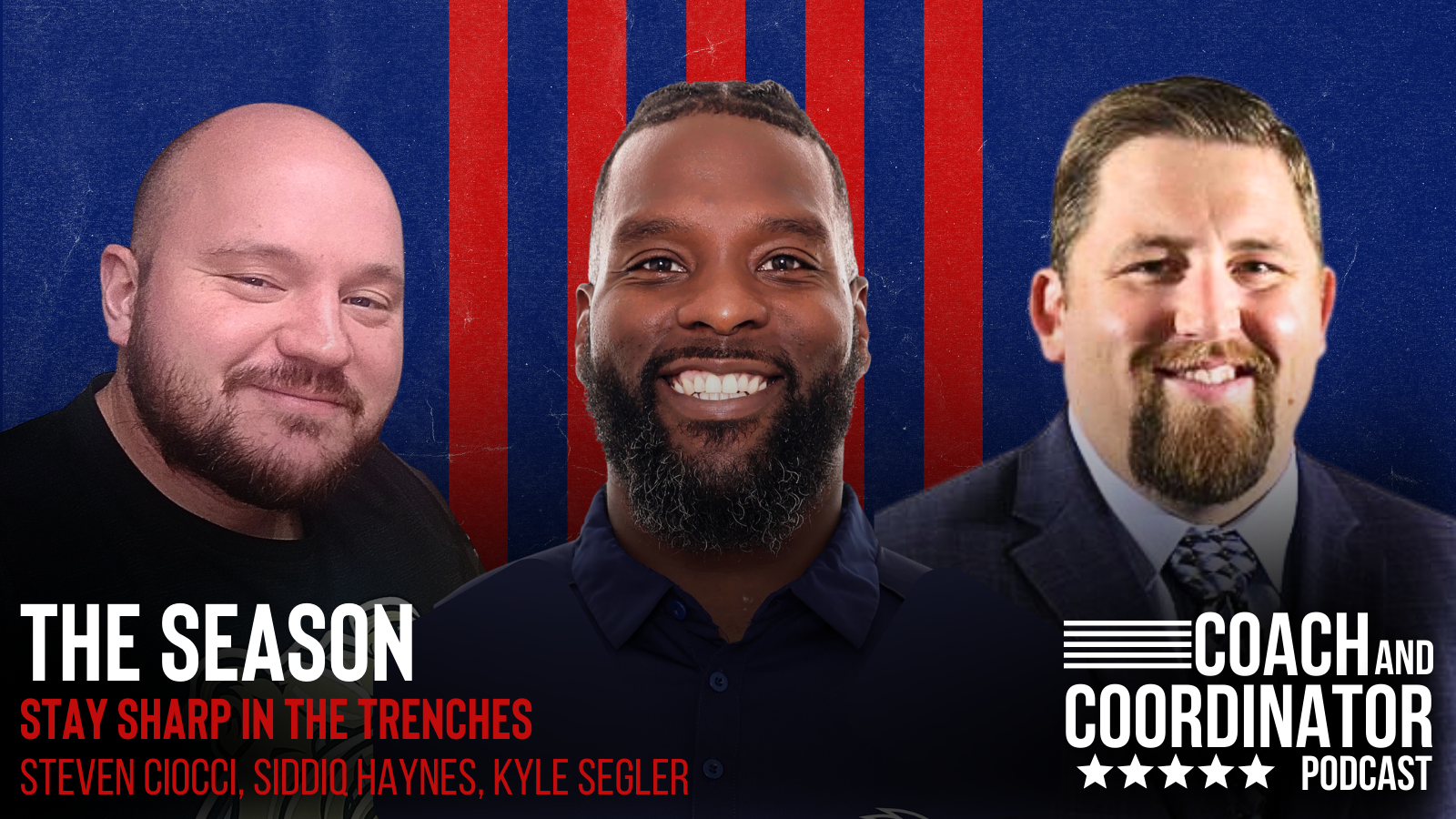 September 26, 2023
Steven Ciocci, Siddiq Haynes, and Kyle Segler discuss how they maintain peak performance for their guys in the trenches, sharing methodologies for rotations in practice and in games.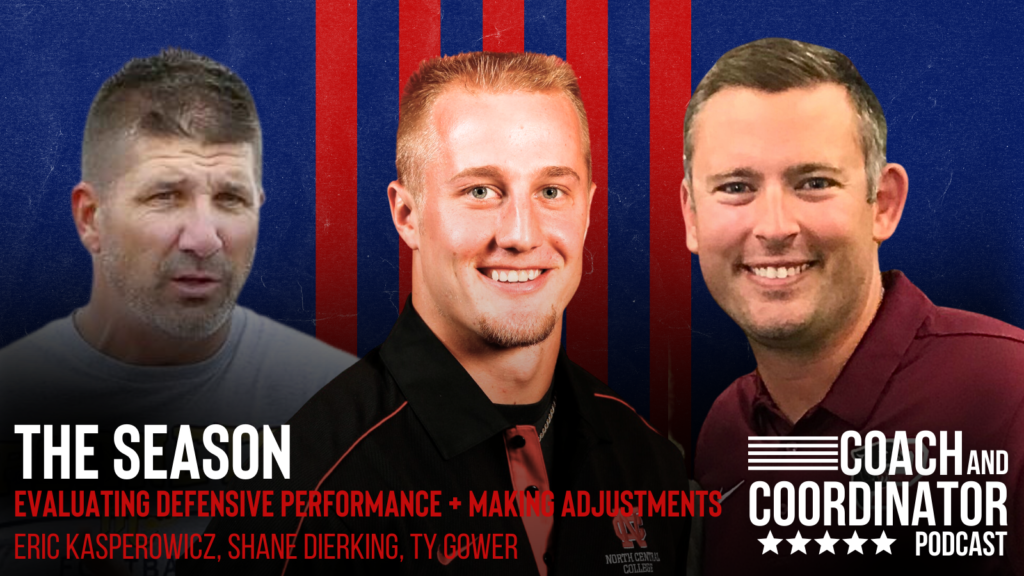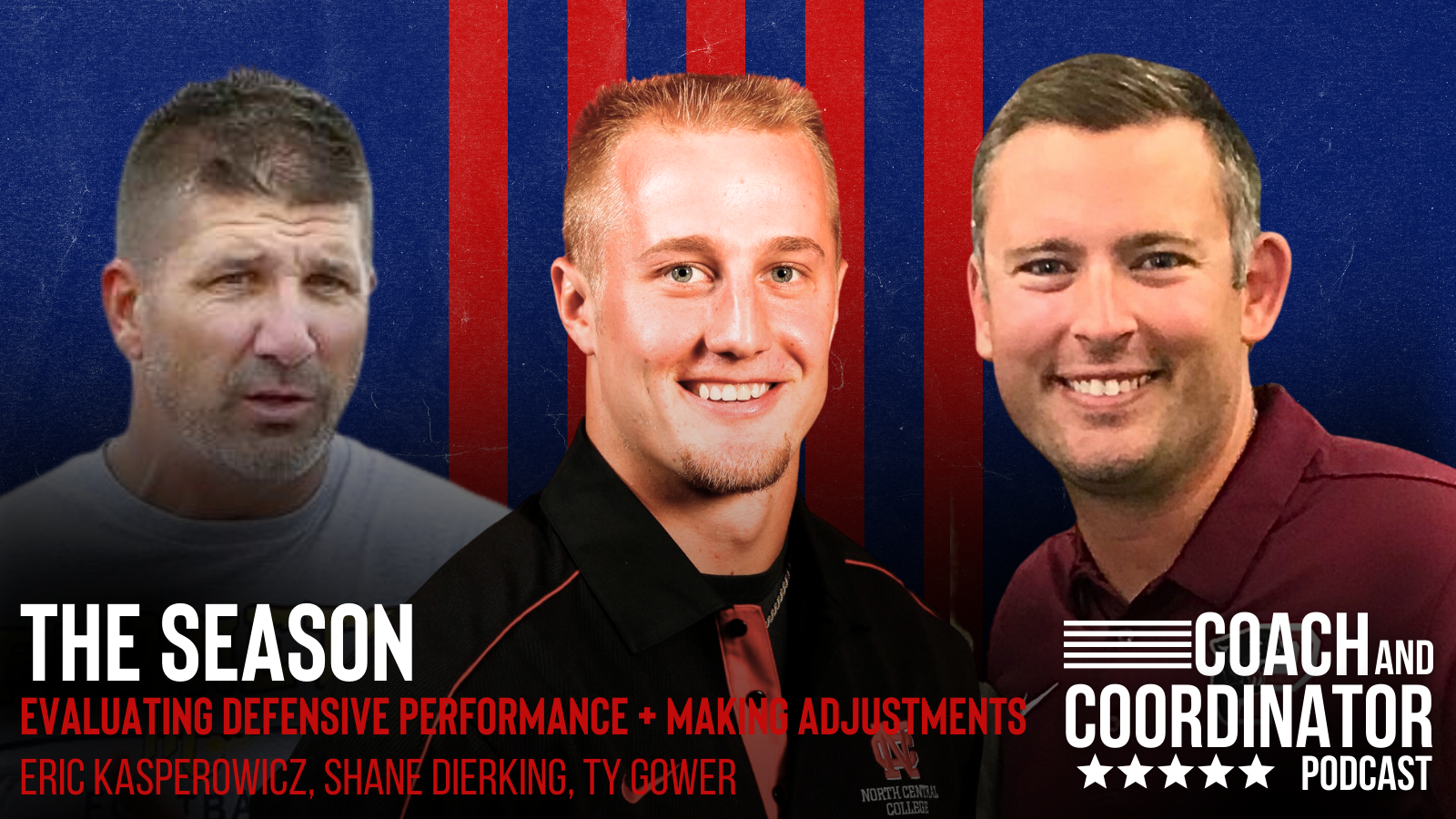 September 25, 2023
Eric Kasperowicz, Shane Dierking, and Ty Gower give us their adjustments for their defensive units. These mid-season evaluations are crucial to remaining on the right track or finding it again.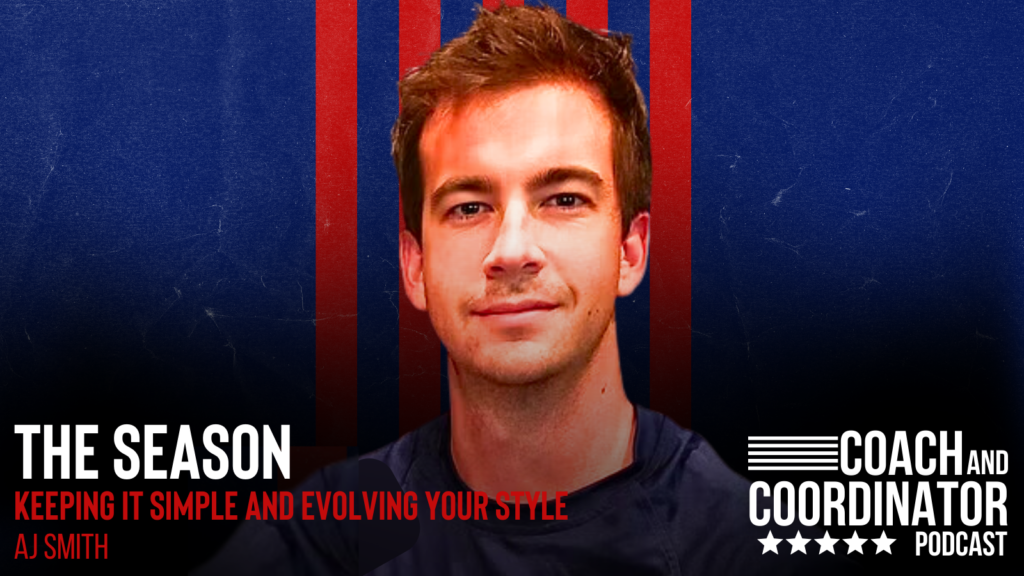 September 21, 2023
AJ Smith, OC for the Houston Roughnecks, helps us keep our call sheets and game plans simple, only adding wrinkles true to the identity of our teams while continuing to evolve as coaches.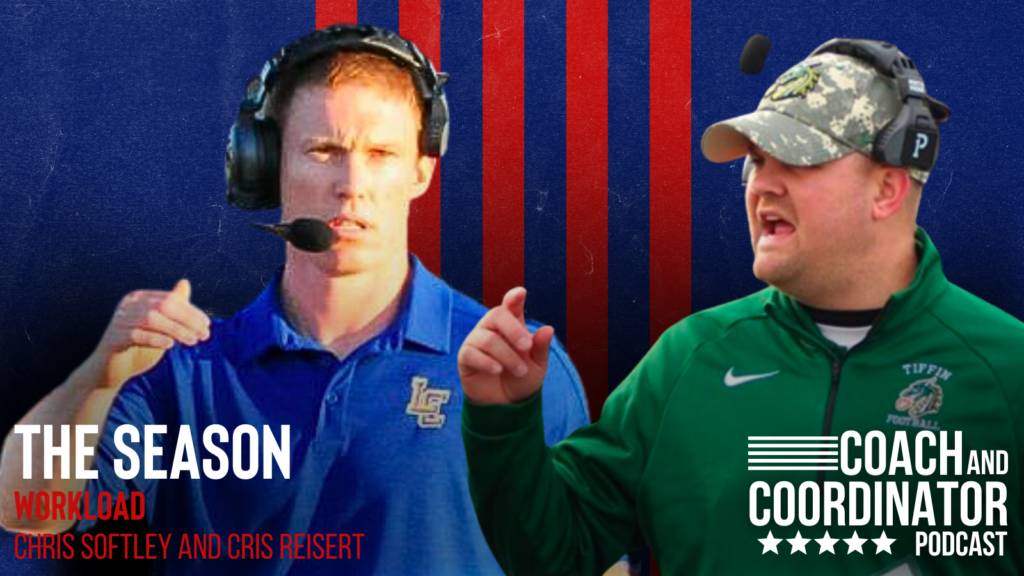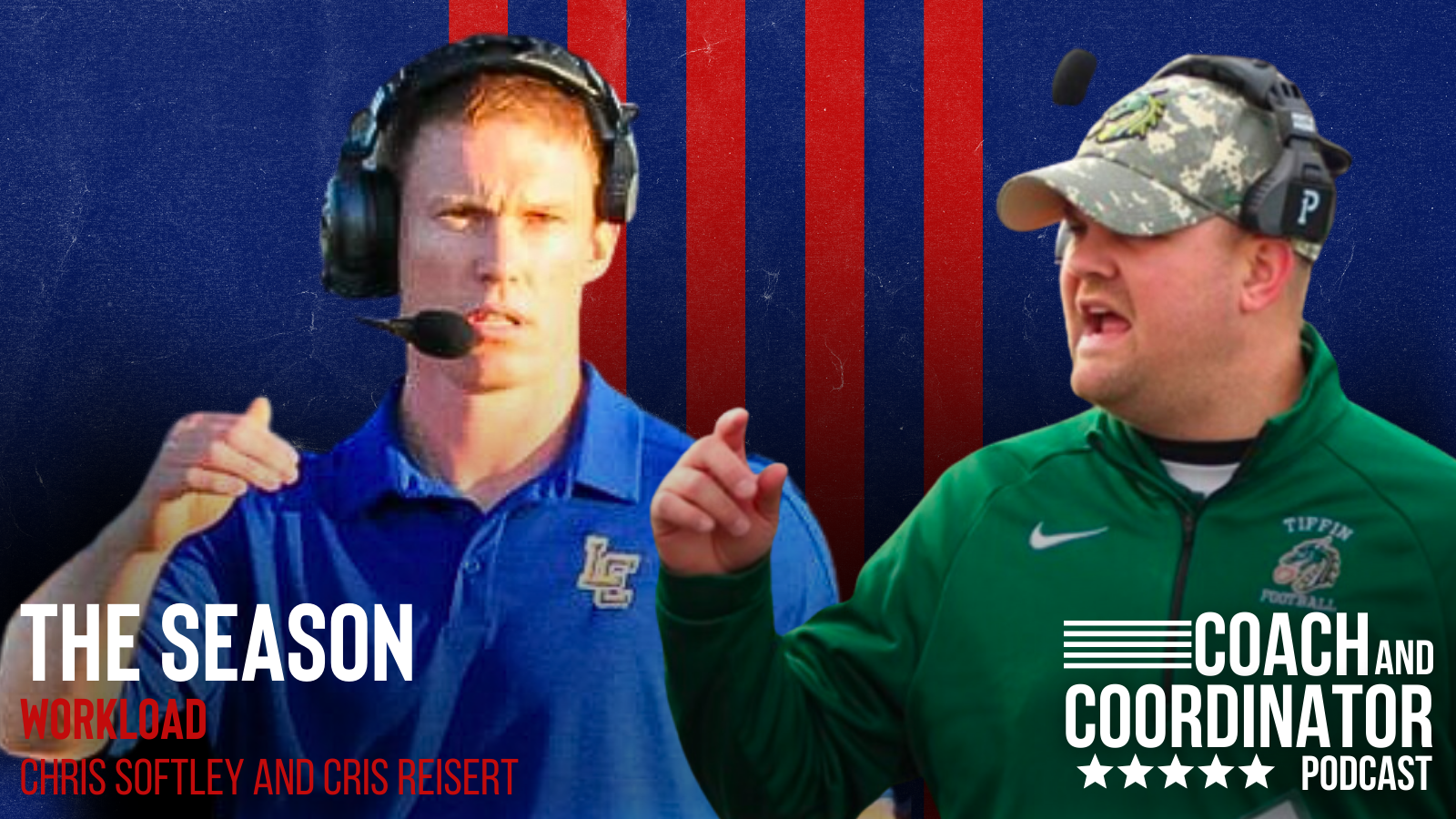 September 20, 2023
Cris Reisert and Chris Softley share their philosophies and approaches on the practice field and in the weight room to keep players healthy and performing optimally as the season rolls on.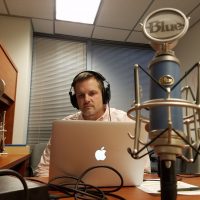 CEO, Coach and Coordinator
Coach Grabowski spent 27 years on the sidelines before entering coaching education as a writer, podcaster, and video producer. His work can be found at AFCA and American Football Monthly, in addition to his daily episodes of Coach and Coordinator Podcast.
Grabowski is the most prolific creator in the coaching industry, guided by a rare combination of servant leadership, emotional intelligence, and work ethic. He possesses a thirsty curiosity and the growth mindset required to always be learning and improving the game of football.
He is a true 10% Coach.
Subscribe to Our Weekly Tip Sheet
Join the 20,000 coaches receiving the Coach and Coordinator Podcast Weekly Tip Sheet email. Every Tuesday morning, catch up on the best ideas from recent Coach and Coordinator Podcast episodes and other resources and discuss the highlights in your staff meetings and with your fellow coaches in our community. The Weekly Tip Sheet will also include feature articles on strategies for all phases of the game, as well as actionable ideas from adjacent industries, such as leadership training, sports science and human performance, as well as cutting-edge technology, data, and analytics. All content and coaching methods are sourced for the 10% Coach to elevate your program to the top.
*By signing up for the Coach and Coordinator Weekly Tip Sheet, you agree to receive the latest news, updates, and episodes from Coach and Coordinator.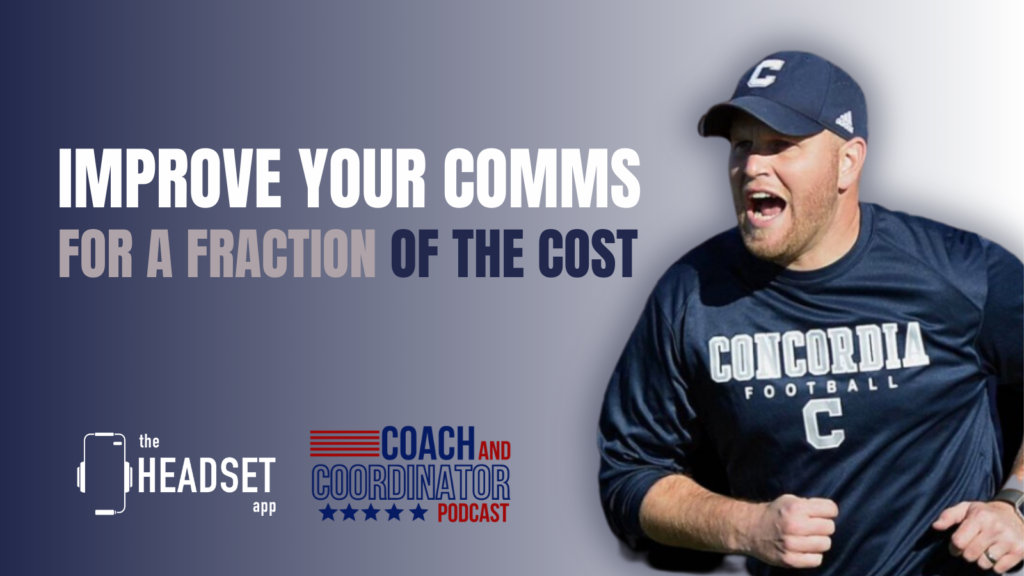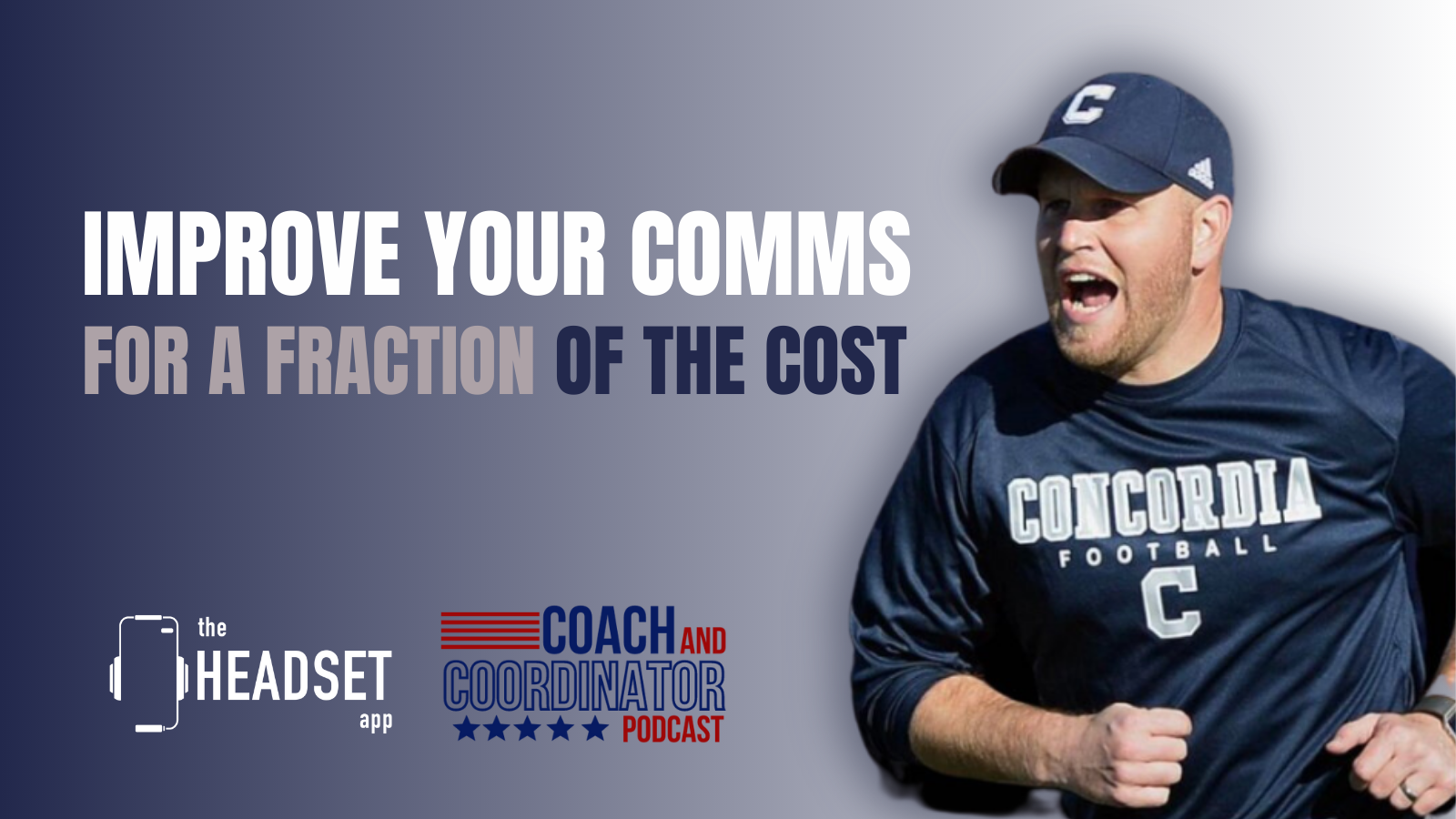 July 27, 2023
Concordia University HC Patrick Daberkow spearheads an innovation that improves communication and offensive tempo, while freeing up budget to spend more on coaches.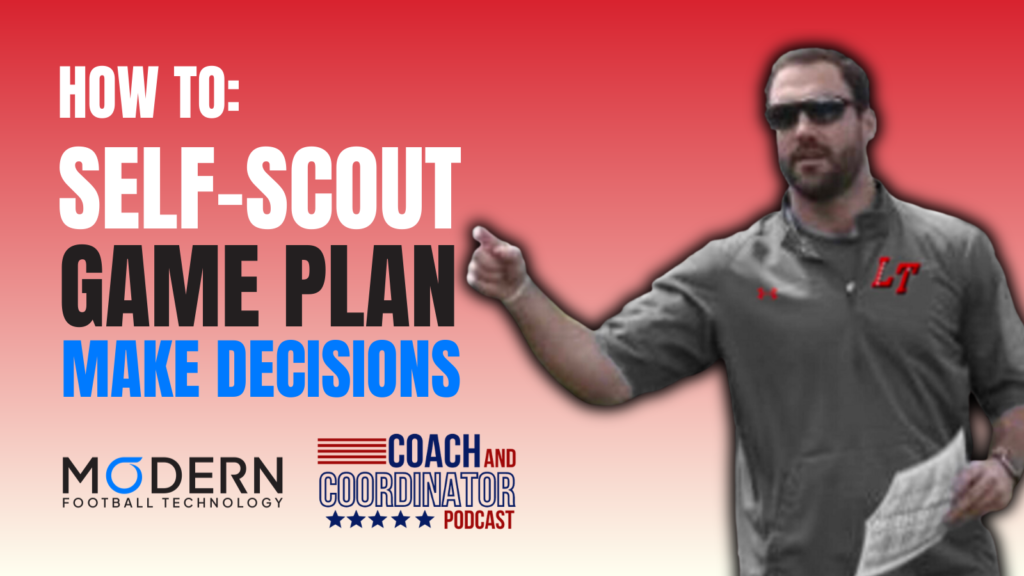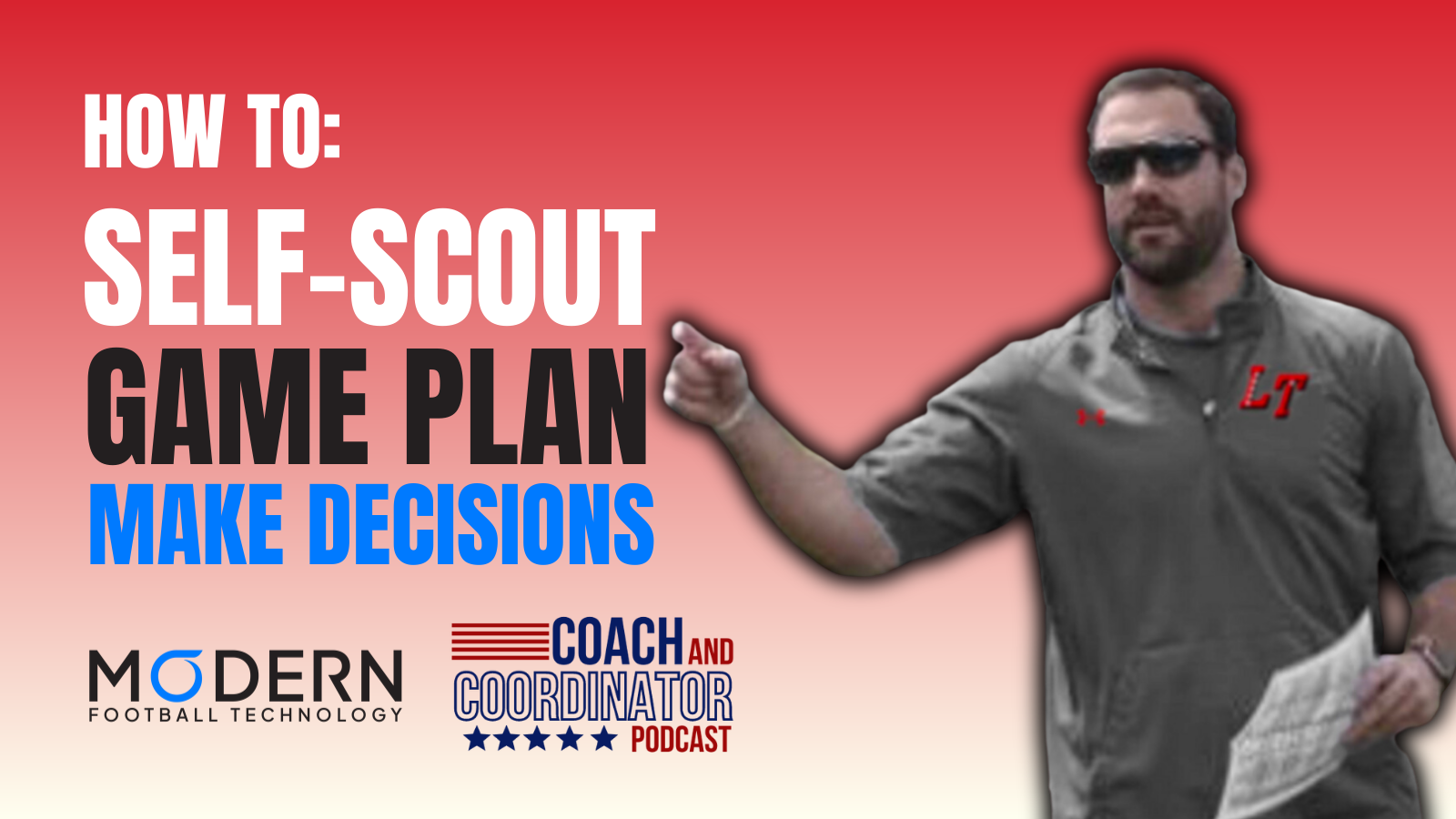 July 20, 2023
Six-time Texas state champion Lake Travis deploys Modern Football Technology to harness the power of analytics for a competitive advantage. It's accurate, affordable, and simple to use.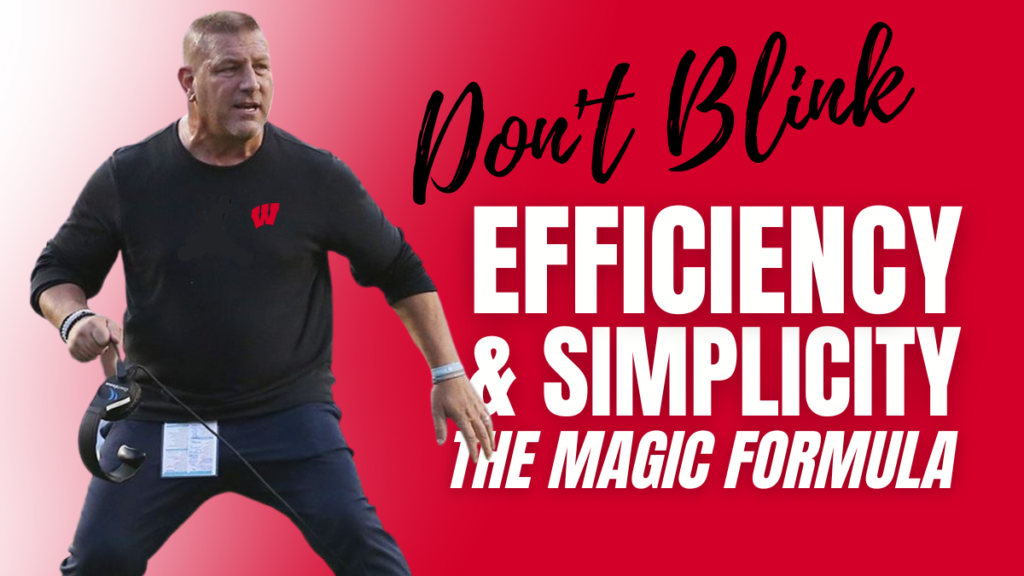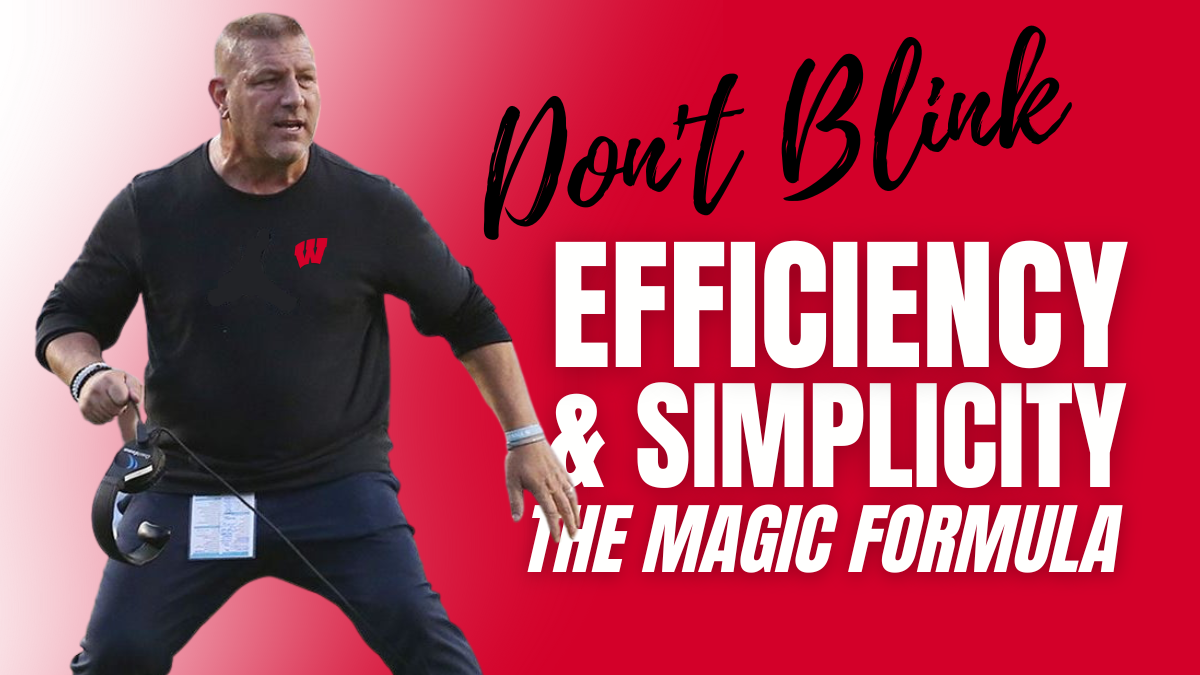 February 20, 2023
New Wisconsin Offensive Coordinator Phil Longo brings to the Big Ten his version of the Air Raid, a simple and efficient offensive philosophy built around personnel and balance.