Developing the 10% Coach to Unlock Football's Full Potential
January 6, 2023
If culture is the substance of a program, then branding is the style. In this episode, six coaches plus a marketing expert discuss why branding is important and how to create it.
December 23, 2022
Seven coaches express the importance of building and sustaining culture. There is no single way to do it, but in every instance, the outcomes go beyond wins and championships.
December 20, 2022
The eight coaches featured in this episode are truly elite. They exemplify the 10% Coach – the coach who occupies that part of any bell curve with a standard of excellence above all others.
December 15, 2022
Eleven coaches share ideas on maximizing the advantages of tempo by how it is structured, the plays run with it, how it's game planned, the mechanics of playing fast, and its culture.
December 14, 2022
The game lost an incredible coach this week. Our thoughts and prayers go out to the Leach family, the Mississippi State football family, and to all who feel the loss of a great man, Coach Mike Leach.
December 13, 2022
In this episode, we share simple ideas on how to build a strong player-coach relationship that can be incorporated at any level to build the bonds that lead to individual, unit, and team success.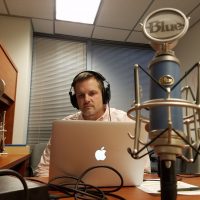 CEO, Coach and Coordinator
Coach Grabowski spent 27 years on the sidelines before entering coaching education as a writer, podcaster, and video producer. His work can be found at AFCA and American Football Monthly, in addition to his daily episodes of Coach and Coordinator Podcast.
Grabowski is the most prolific creator in the coaching industry, guided by a rare combination of servant leadership, emotional intelligence, and work ethic. He possesses a thirsty curiosity and the growth mindset required to always be learning and improving the game of football.
He is a true 10% Coach.
Subscribe to Our Weekly Recap
Join the 50,000 coaches receiving the Coach and Coordinator Weekly Recap email. Every Saturday morning, revisit the entire week of Coach and Coordinator Podcast, discuss the highlights in your staff meetings, or catch up on those episodes you may have missed. The recap can also include feature articles on strategies for all phases of the game, as well as actionable ideas from adjacent industries, such as leadership training, sports science and human performance, as well as cutting-edge technology, data, and analytics. All content and coaching methods are sourced for the 10% Coach to elevate your program to the top.
*By signing up for the Coach and Coordinator Weekly Recap, you agree to receive the latest news, updates, and episodes from Coach and Coordinator.
January 22, 2023
Time is a flat circle of running plays. In this era of inside zone schemes, the counter, a play popularized by Joe Gibbs in Washington in the 1980's, has returned as a staple in many offenses.
October 19, 2022
Many RPO throws do not stretch the defense deep. Learn from a few of the top offensive minds who are finding answers for defenses that react quickly or take away throws to the second level.
October 5, 2022
First mentioned in AJ Smith's episode of OC Office Hour, we unpack one of the emerging trends of 2022 through the perspectives of some of the foremost offensive coaches in college football.