Welcome to The Season.
Coach and Coordinator Podcast is deploying a new format throughout the 2023 season. Our objectives with this year's in-season series are to share more ideas within a time-efficient formula from more coaches. It's our most comprehensive content offering to date, and we are thrilled to share it with our community of listeners.
Episodes throughout The Season are designed to address the challenges and opportunities of every segment of a football season. We are here to support you from camp all the way through the regular season, playoffs, and championship runs, as well as wrapping up the season.
Best of luck to all coaches striving to unlock the full potential of their programs, players, staffs, and themselves.
Jump to episodes on:
Playoffs + Championship Week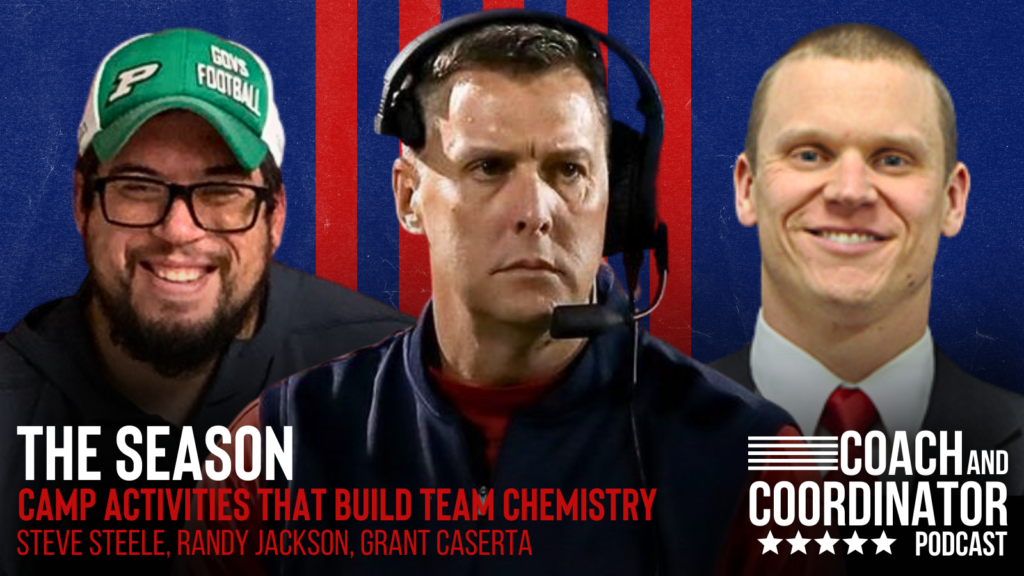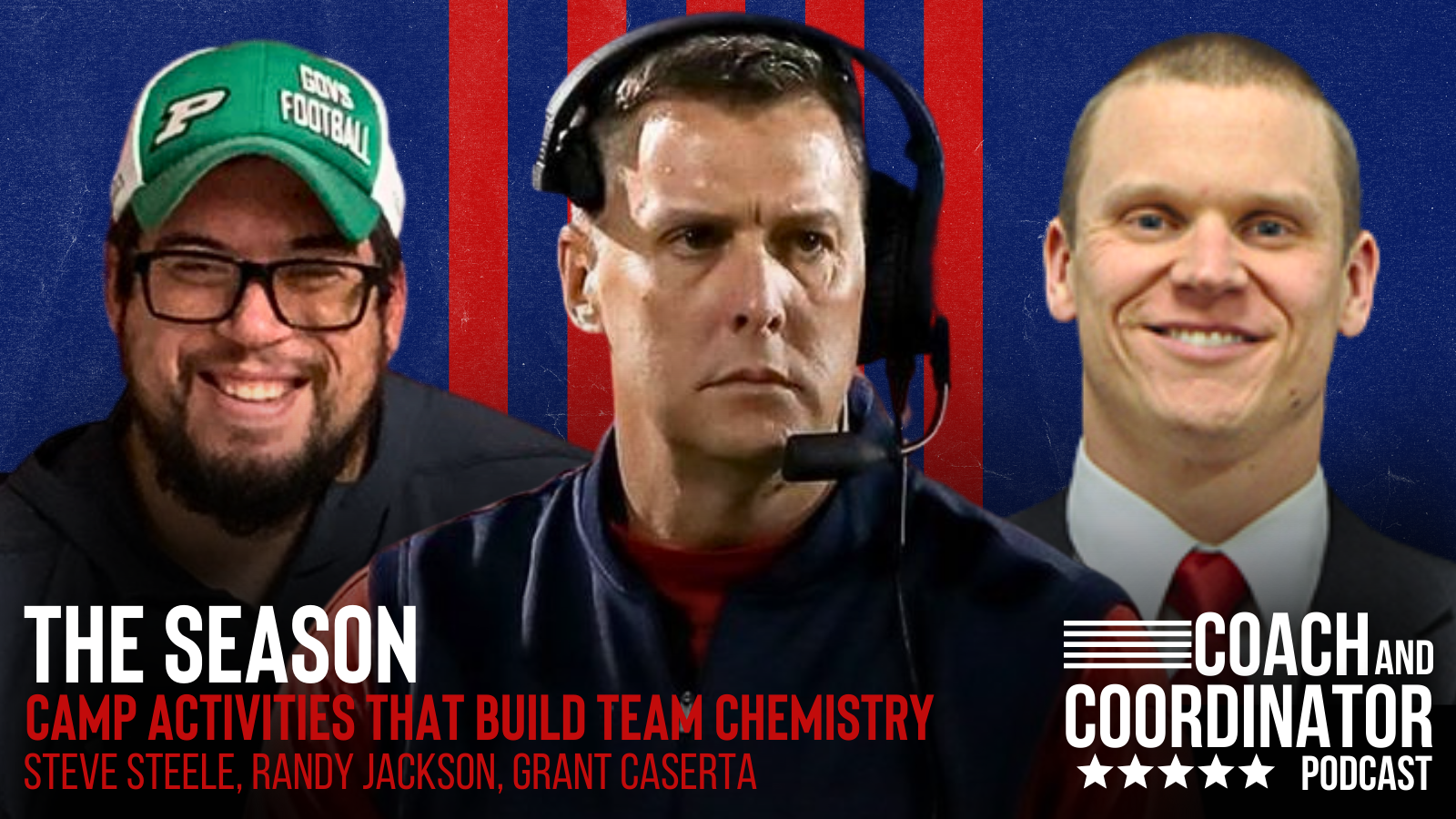 July 31, 2023
Randy Jackson, Grant Caserta, and Steve Steele share their best ideas for camp activities outside the realm of football that reveal the unique personalities of players and coaches.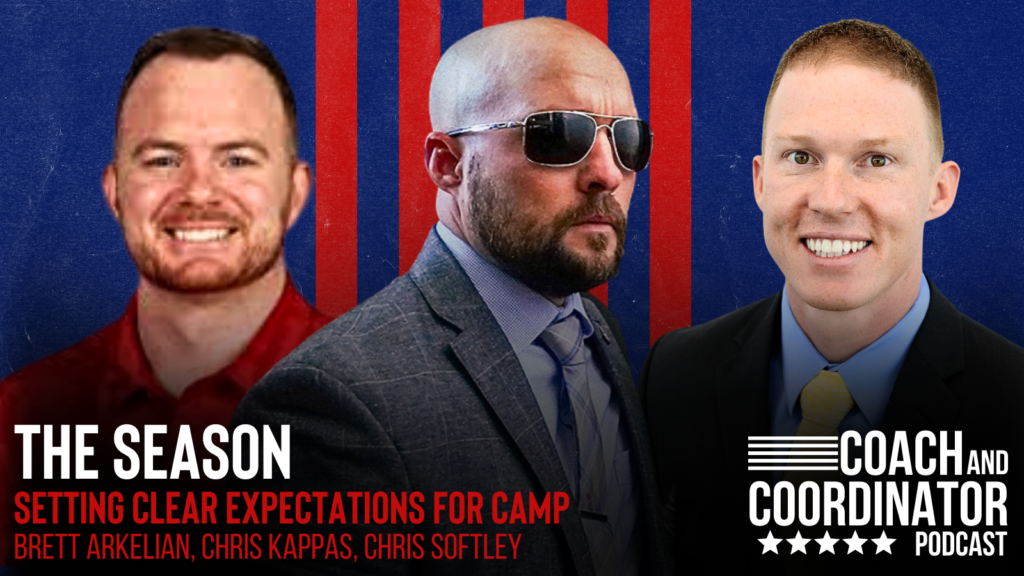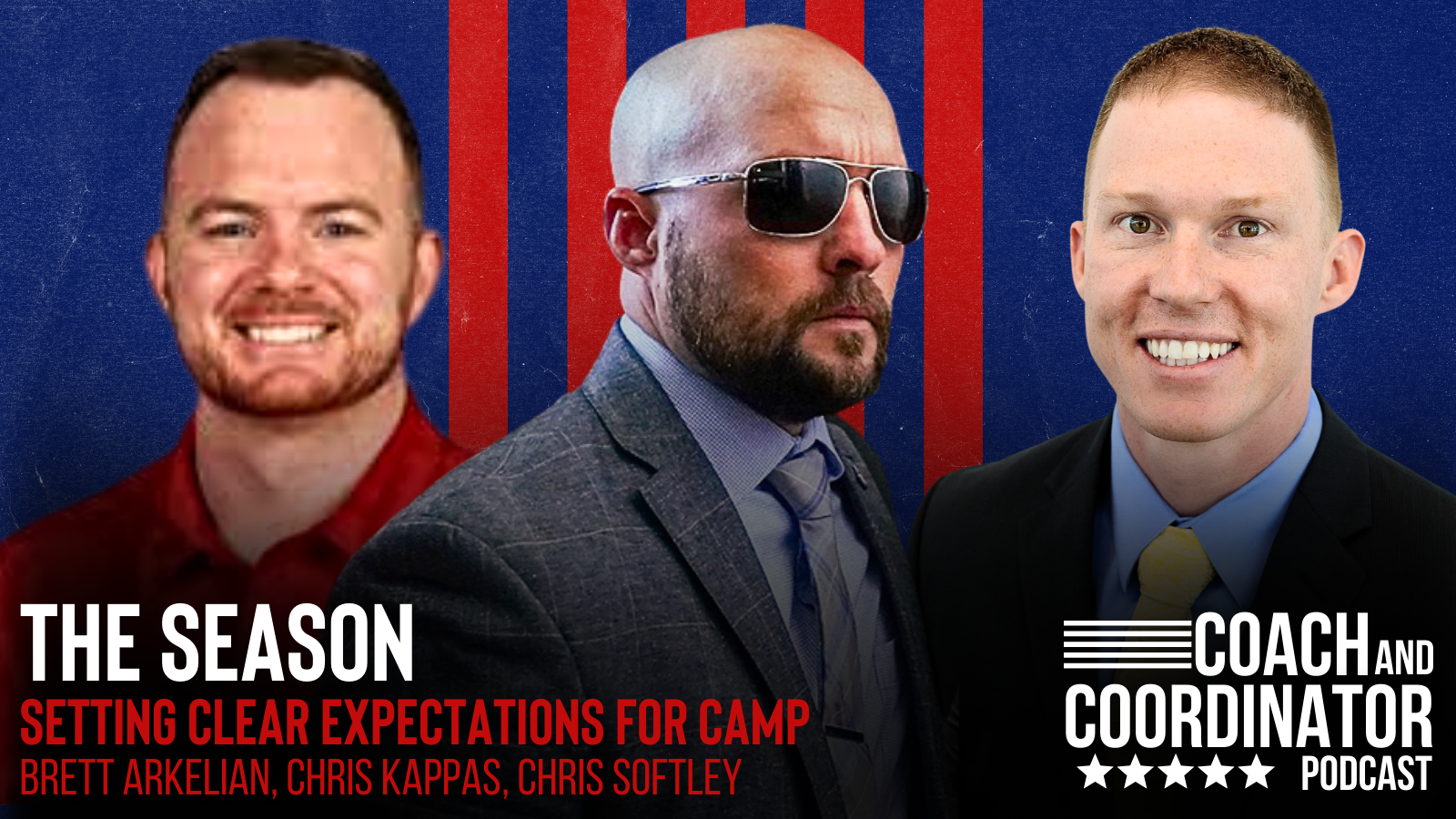 August 1, 2023
Chris Softley, Chris Kappas, and Brett Arkelian share insights into how they set the stage for success as camp kicks off and build the foundation upon which they operate.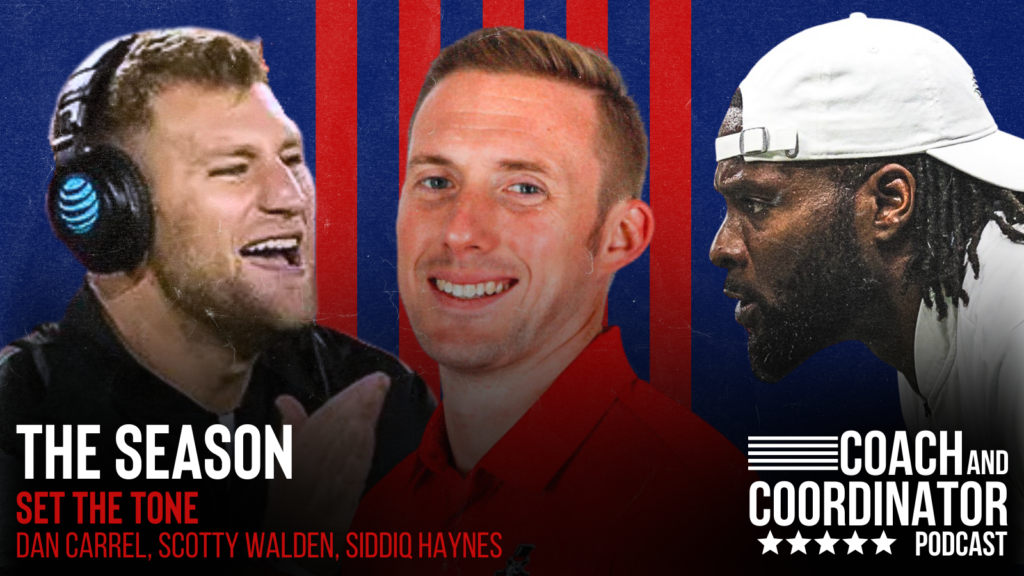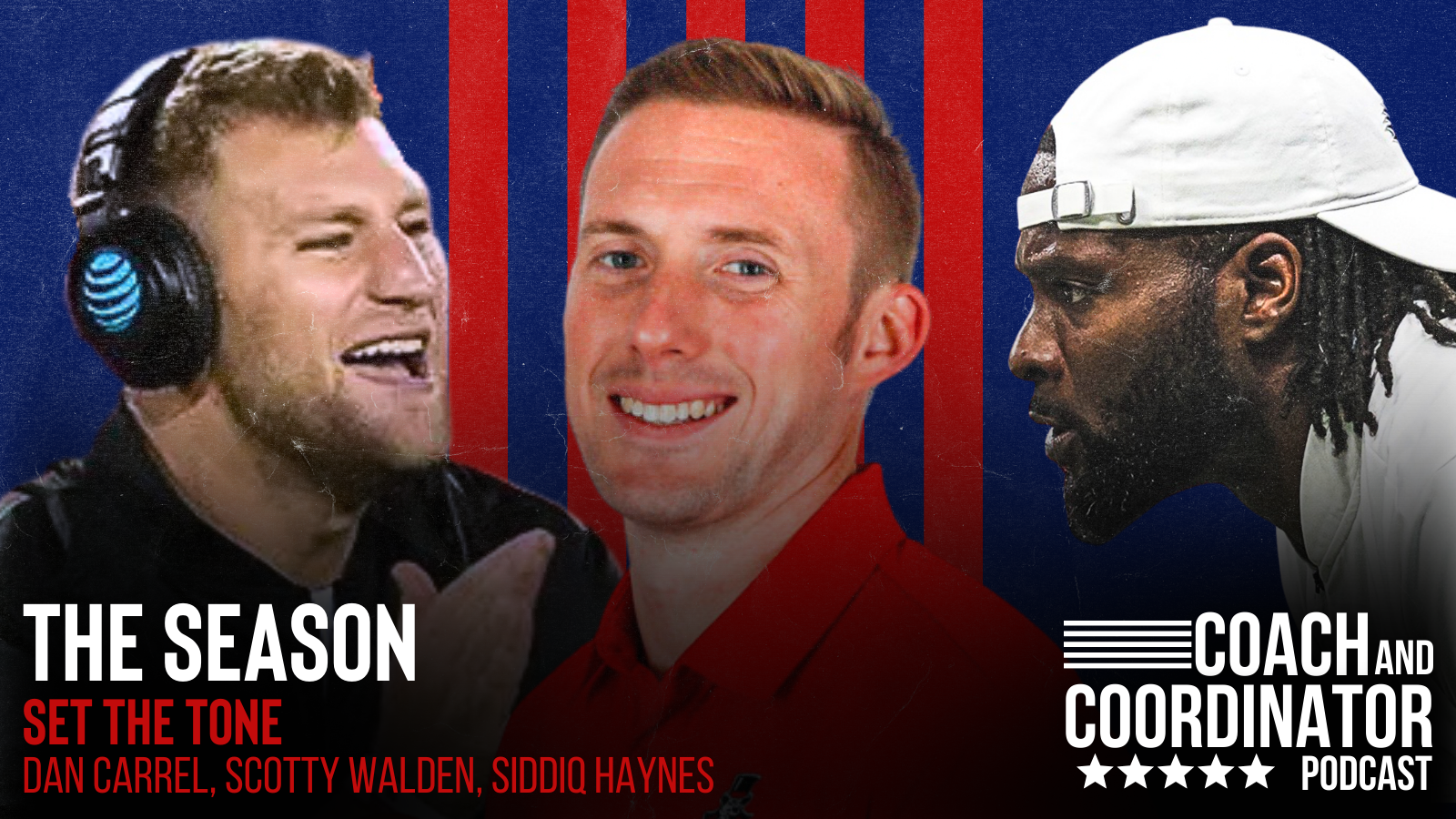 August 2, 2023
Siddiq Haynes, Dan Carrel, and Scotty Walden share how they set the tone for camp. Whether it's starting a meeting or creating drills conducive to bringing the juice, coaching energy is contagious.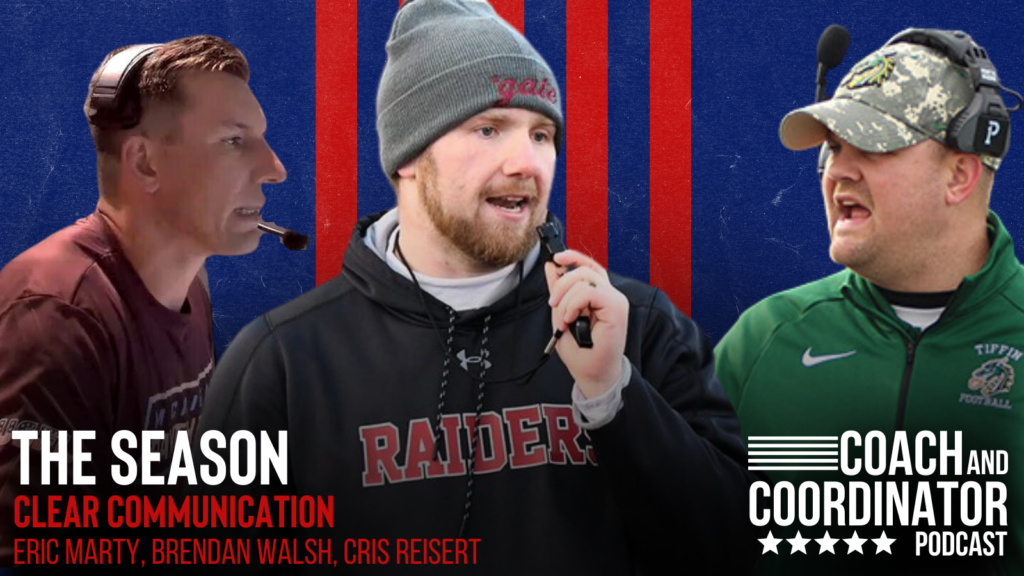 August 3, 2023
Eric Marty, Cris Reisert, and Brendan Walsh provide ideas for how all coaches can more clearly communicate during camp so that they are setting their teams up for a successful season.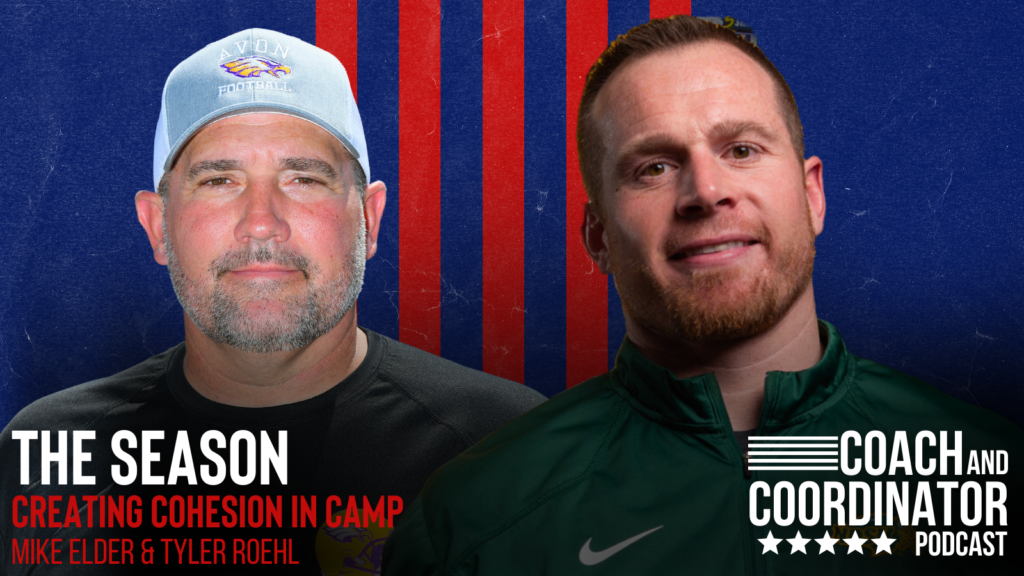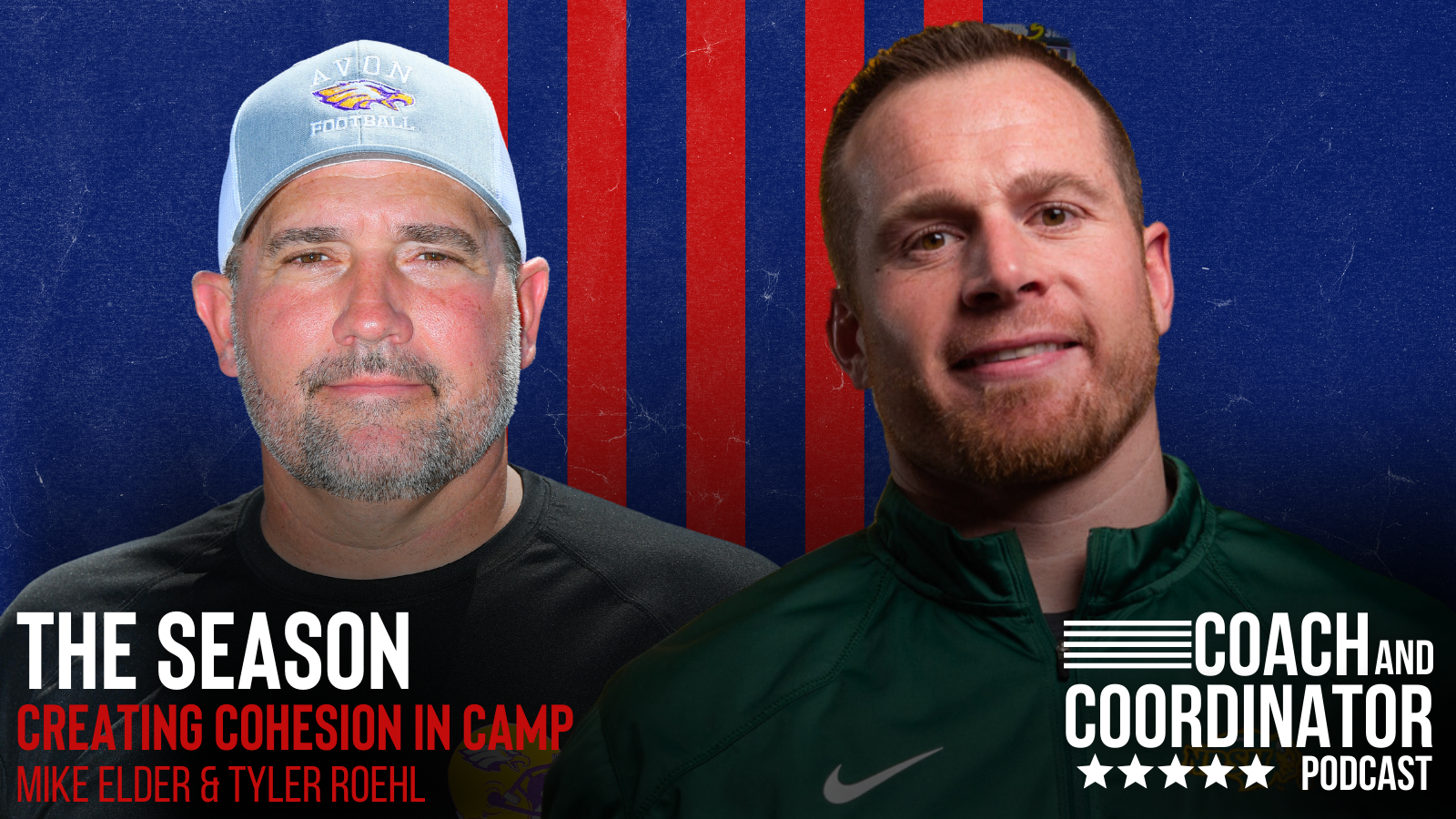 August 4, 2023
Tyler Roehl and Mike Elder explore strategies for how to create a strong sense of togetherness during the critical camp period. They share practical advice that benefits coaches at all levels.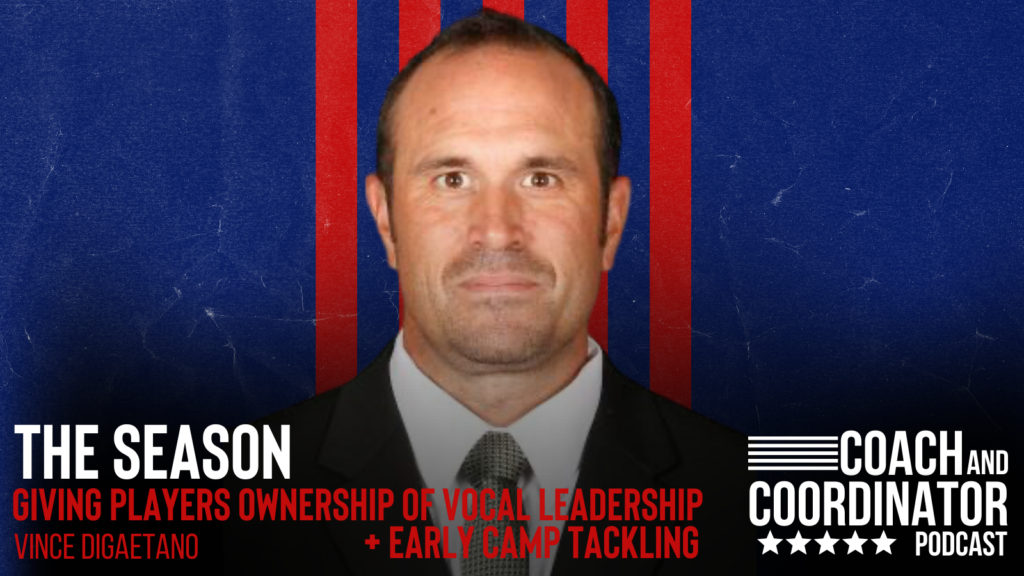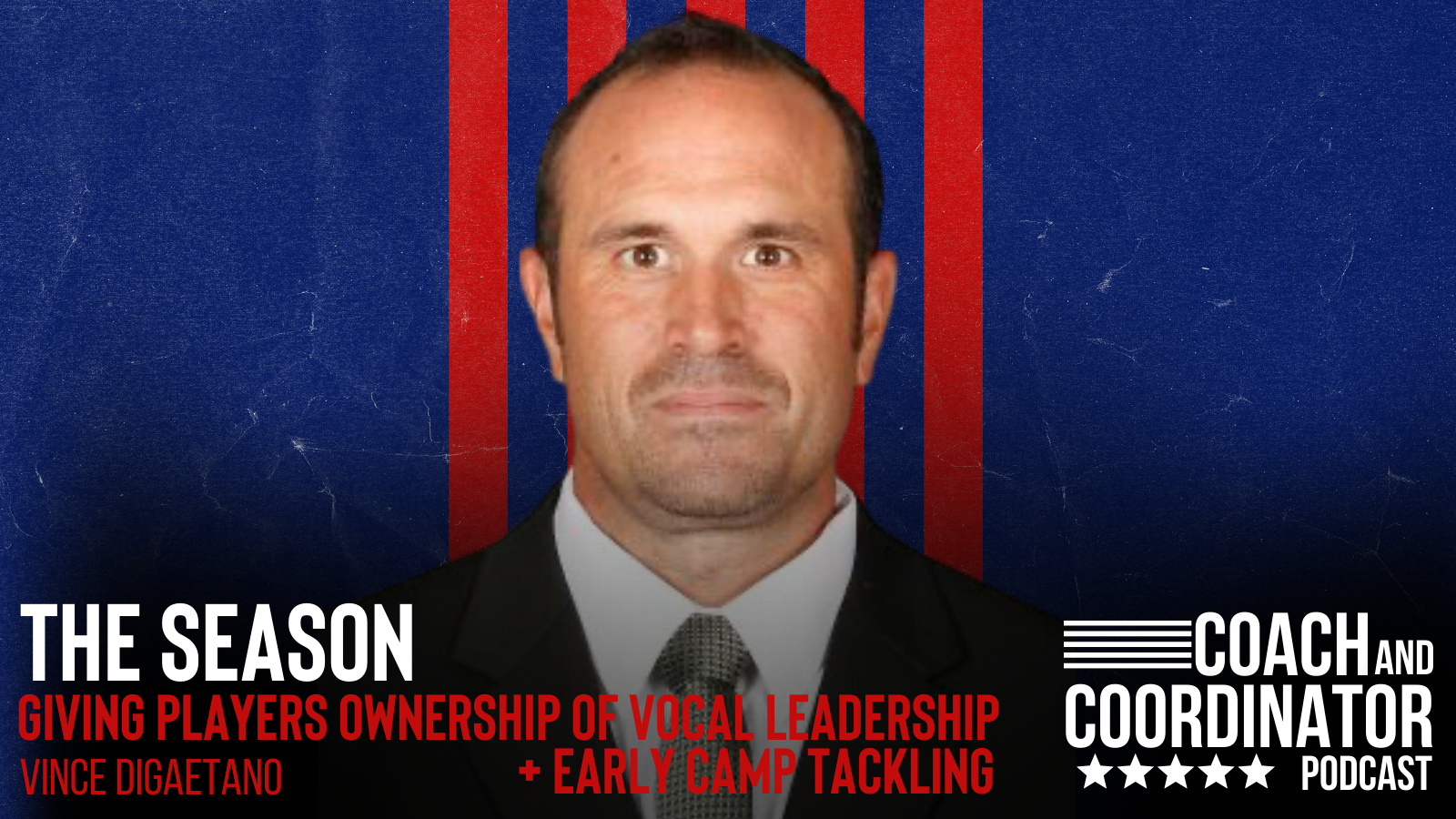 August 7, 2023
Vince DiGaetano provides tips for cultivating leadership amongst the players in the program as well as how to safely and effectively rep tackling fundamentals early in camp.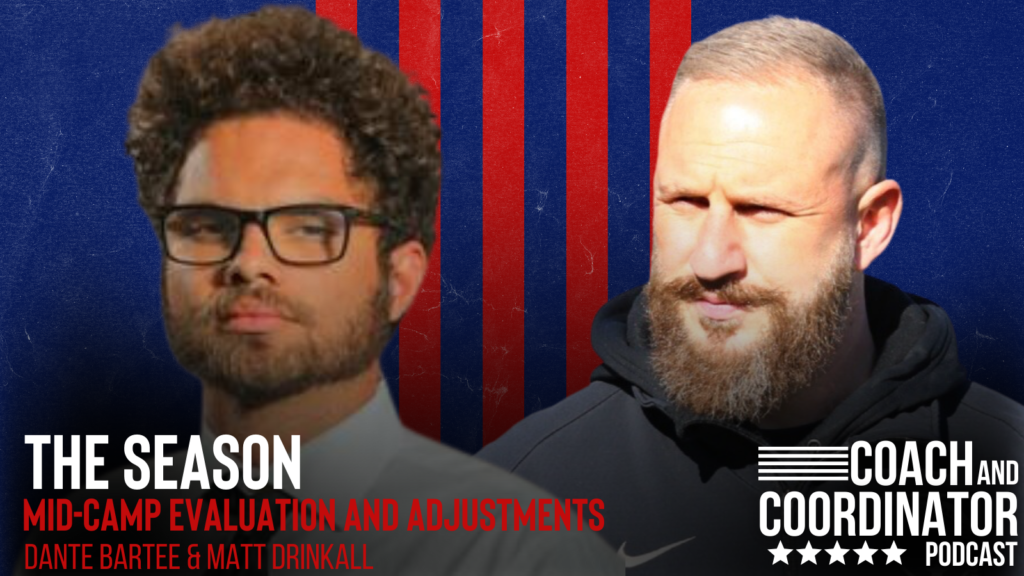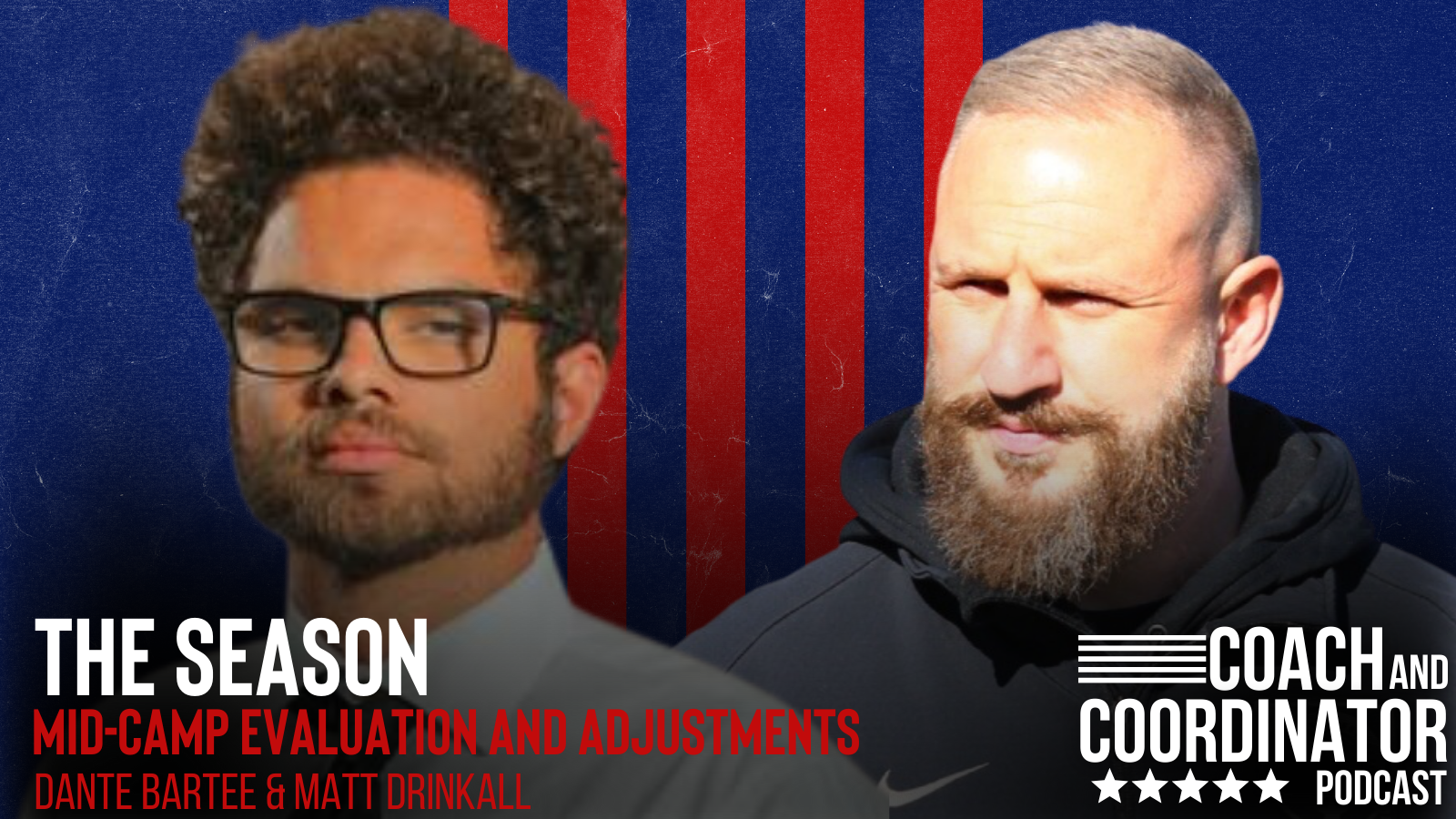 August 8, 2023
Dante Bartee and Matt Drinkall provide practical advice for how to objectively evaluate players and schemes in camp, while determining game readiness and developing down-roster depth.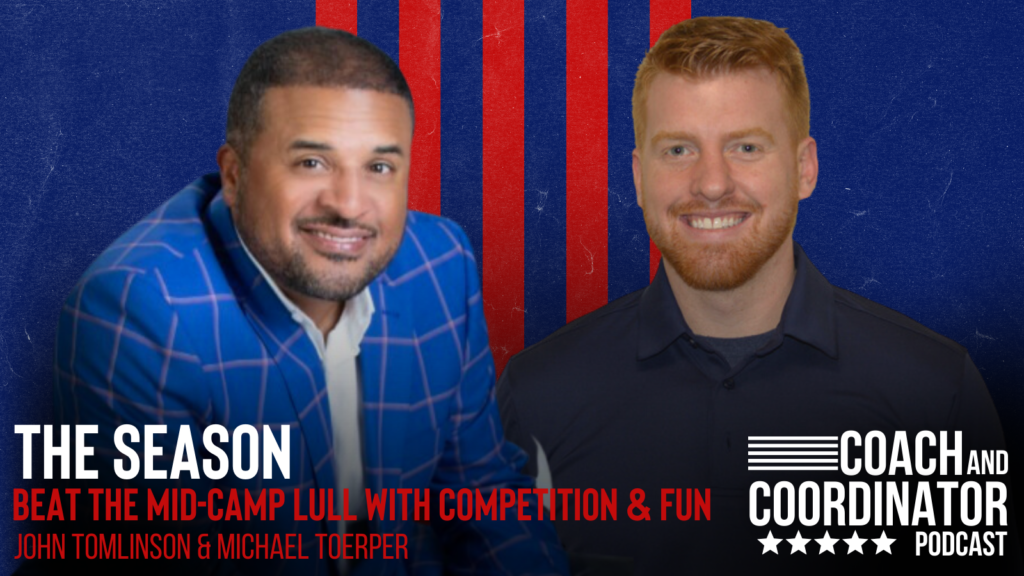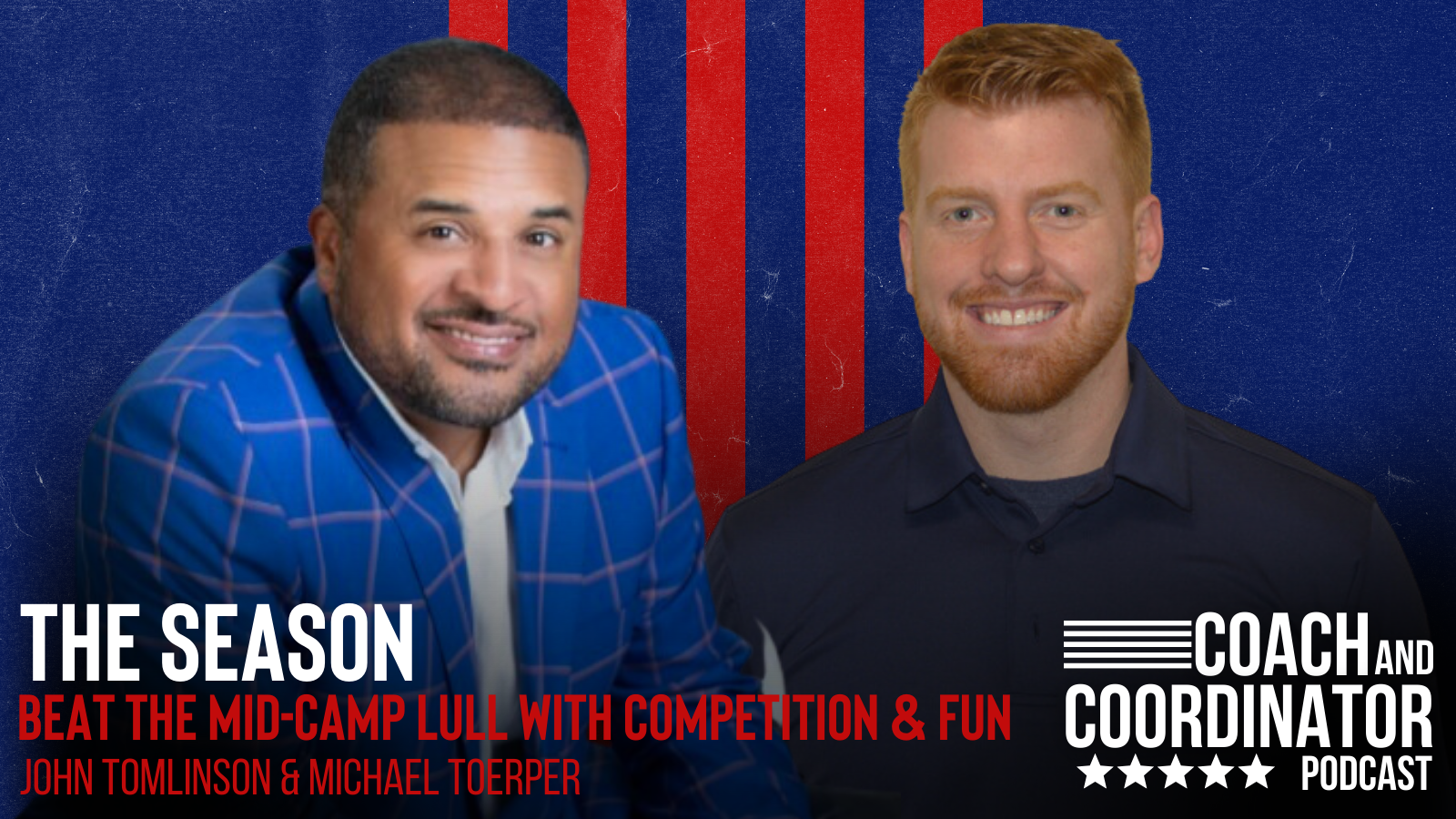 August 9, 2023
Michael Toerper and John Tomlinson outline multiple ways to infuse competition into every aspect of camp to keep spirits high, build bonds of trust, and have fun.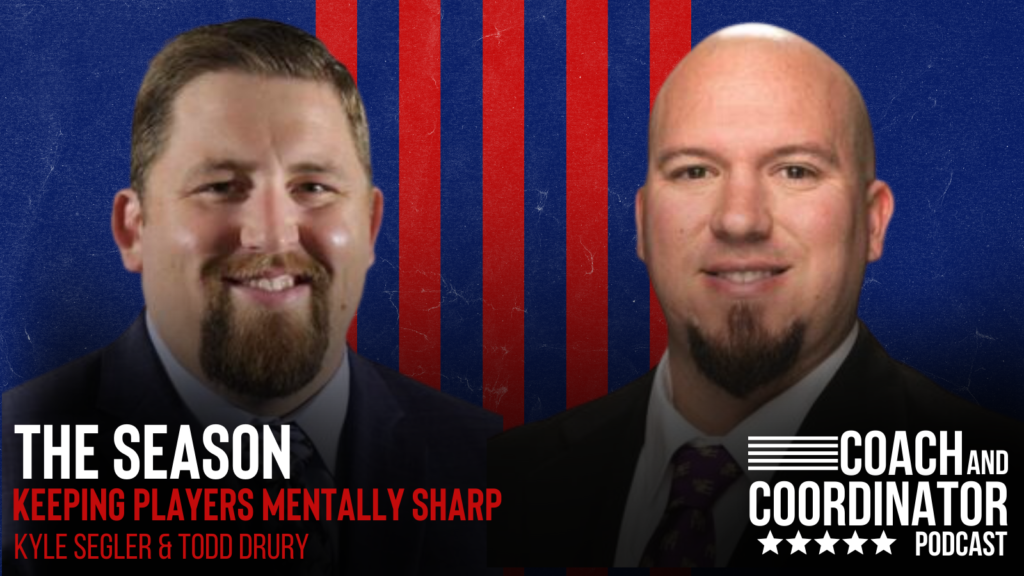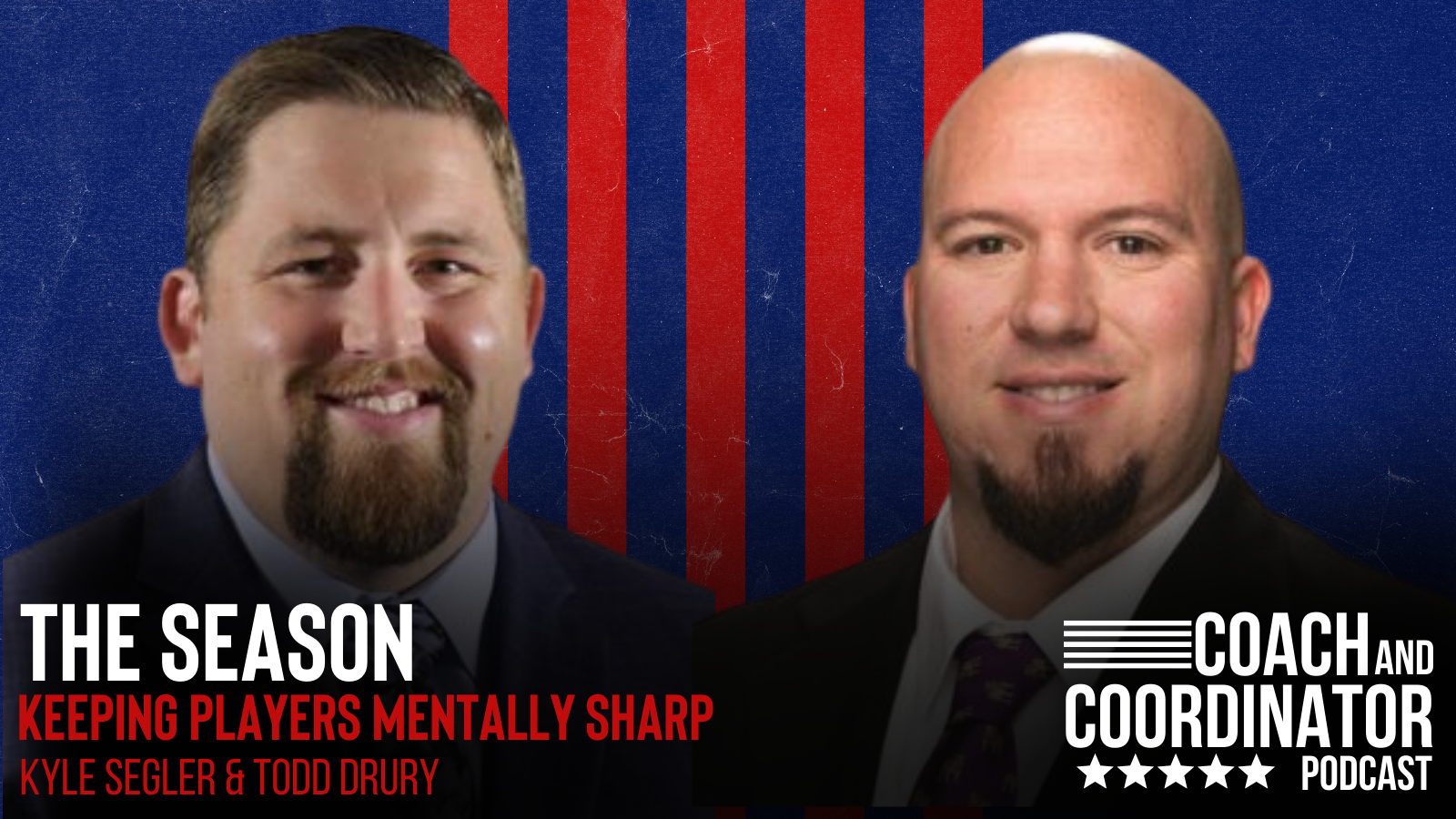 August 10, 2023
Todd Drury and Kyle Segler discuss how they work to keep players mentally sharp and progressing over the obstacle of hitting a mental lull as they work through camp.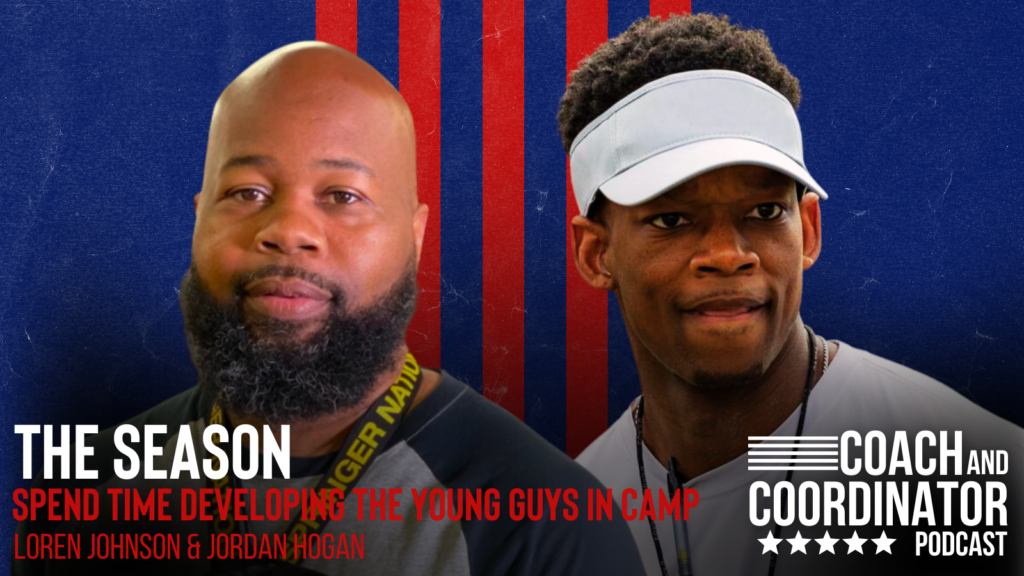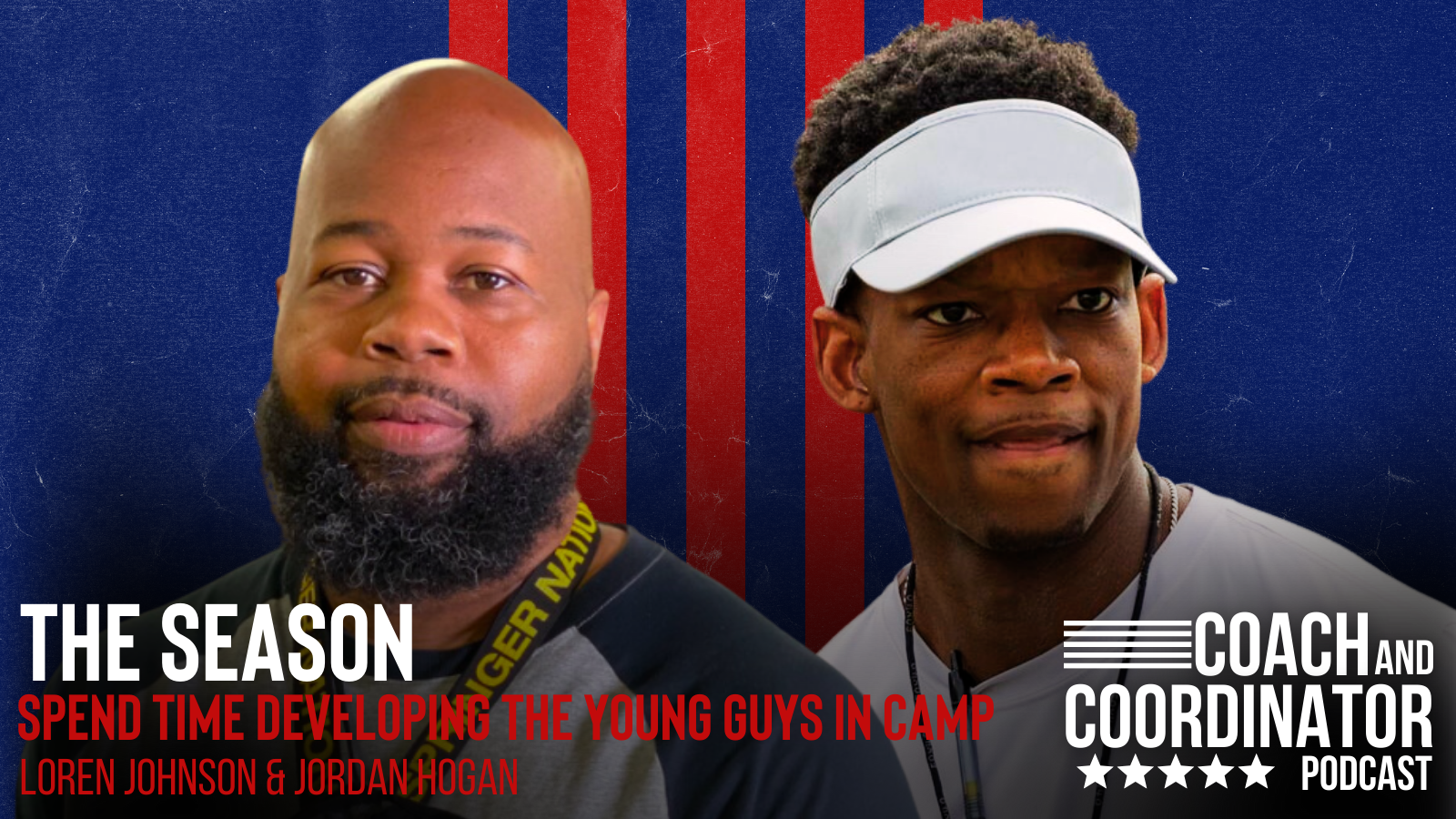 August 11, 2023
Loren Johnson and Jordan Hogan explain how they prioritize young players in their programs, motivate them in camp, and include the older players in their development.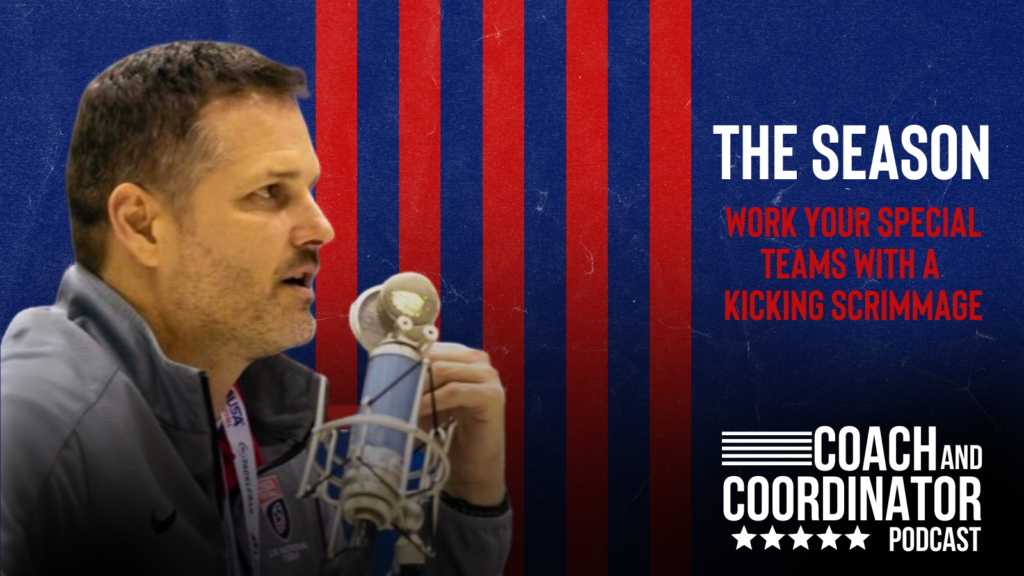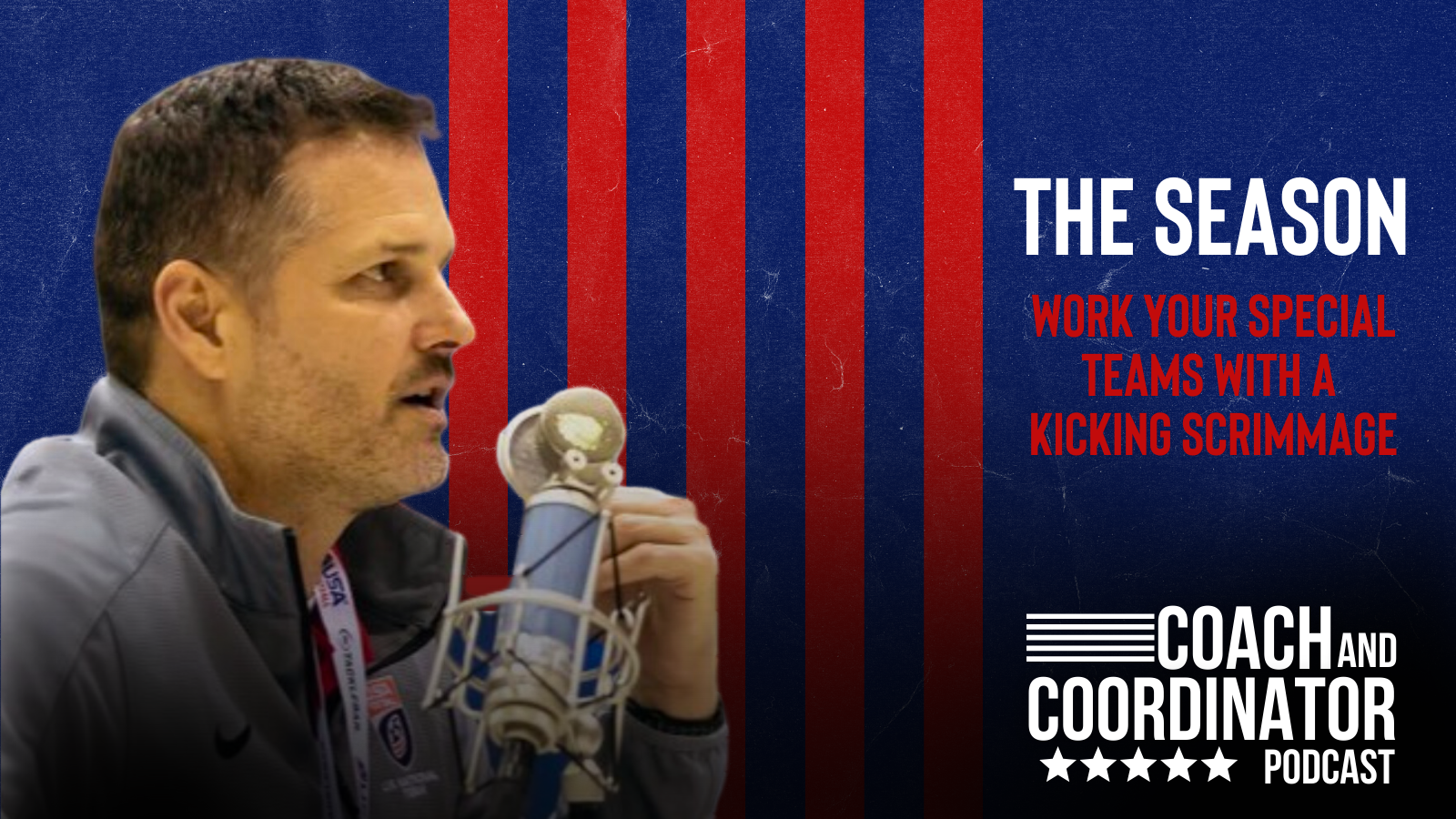 August 14, 2023
Keith Grabowski goes into his coaching notebook to talk about practicing special teams, specifically running an entire scrimmage around third down and the kicking game.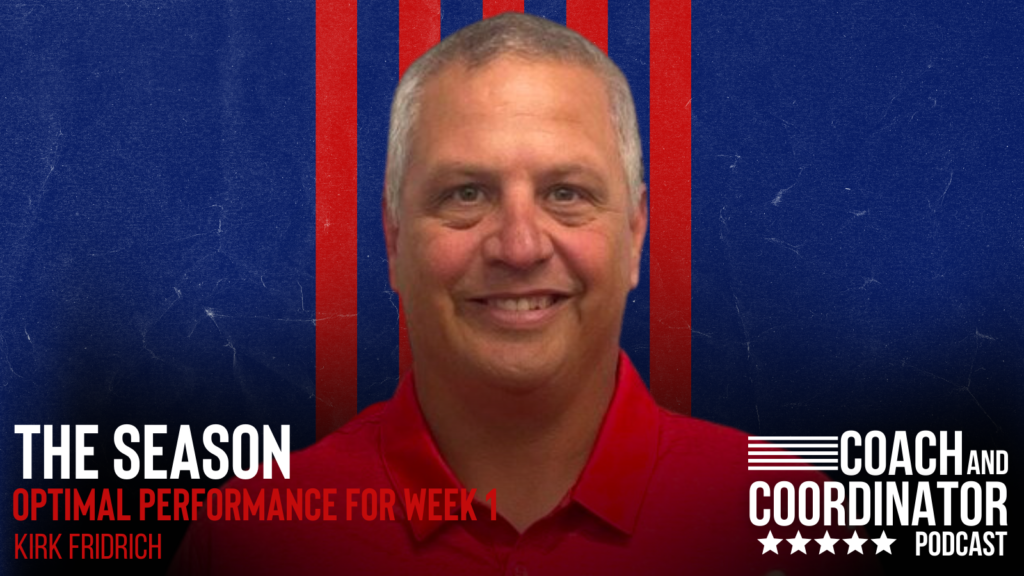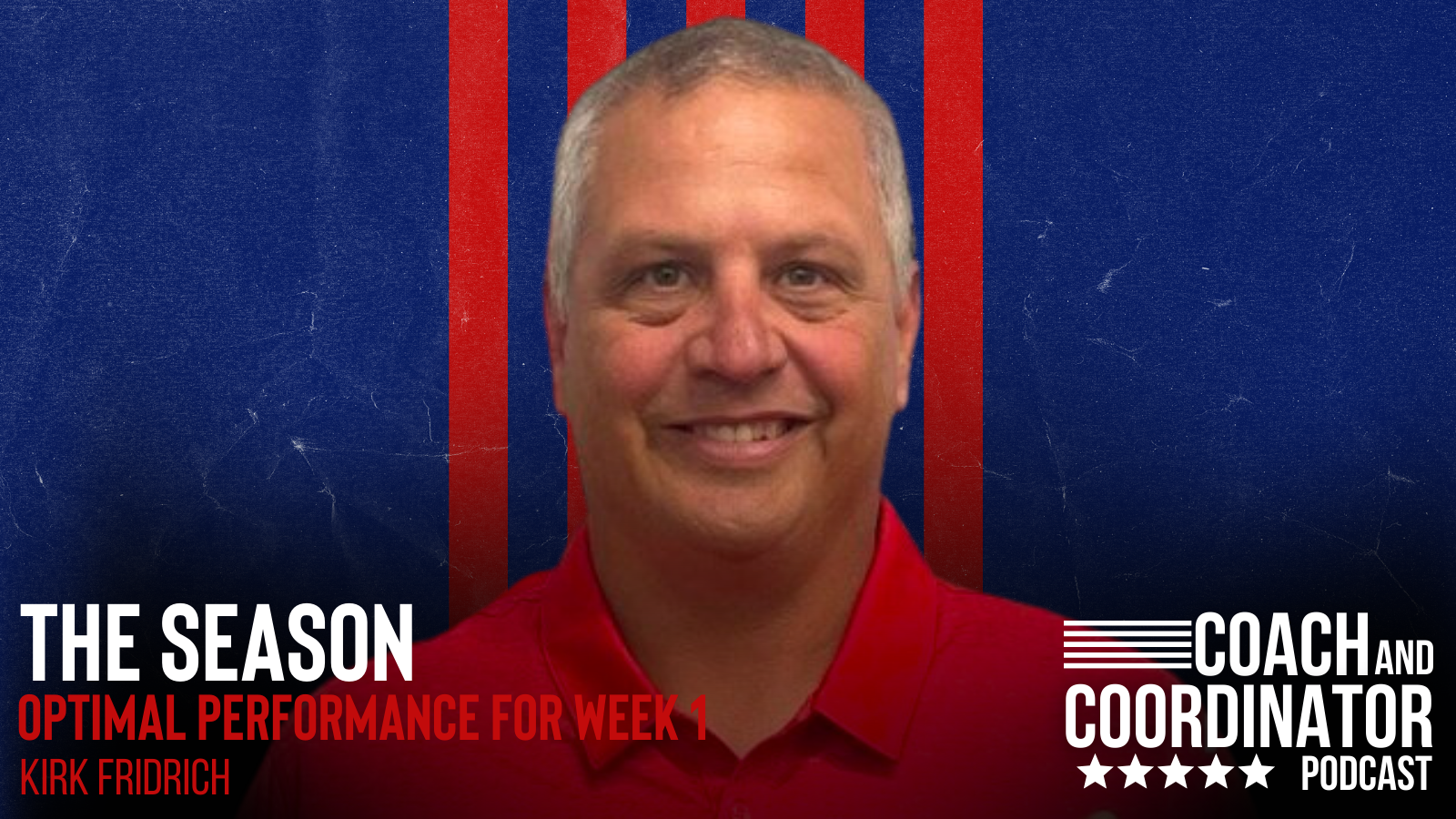 August 15, 2023
Kirk Fridrich details how he winds down camp to prepare for week one, as well as how he sets up practice for the season, balancing rigorous practice and adequate recovery.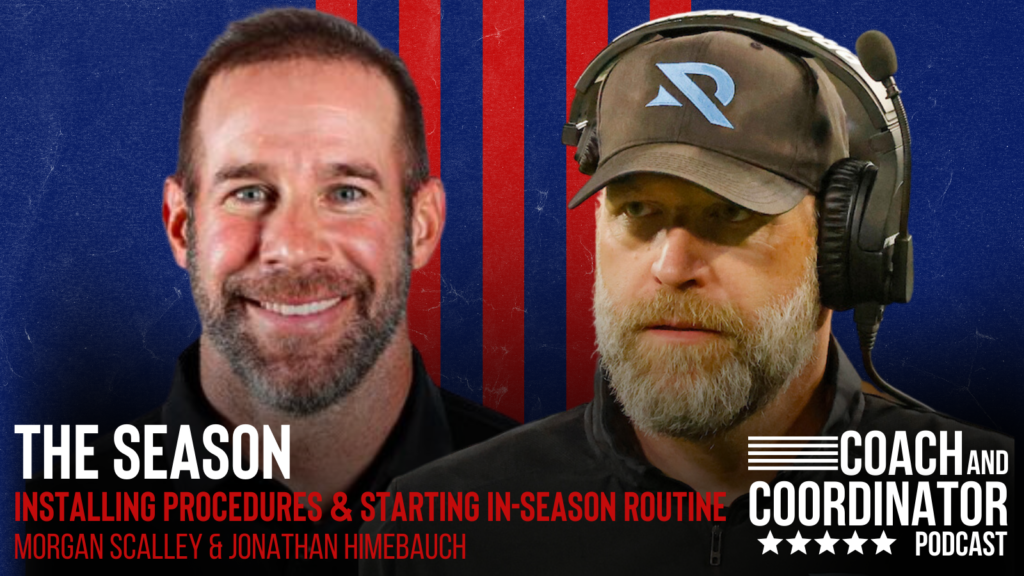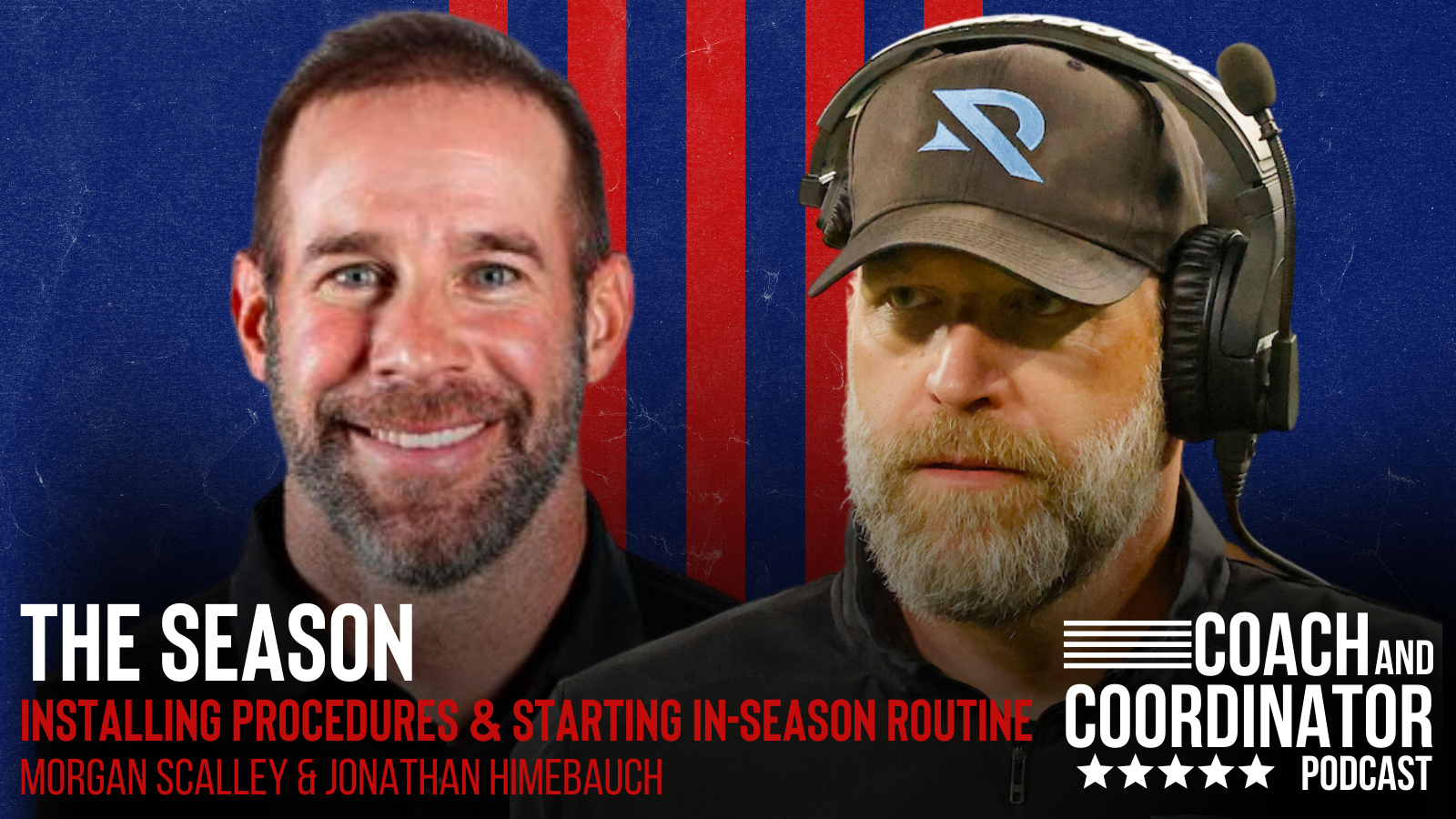 August 16, 2023
Morgan Scalley and Jonathan Himebauch help coaches execute the transition from camp to week 1, including how to practice well on the first day of school and how to communicate the depth chart.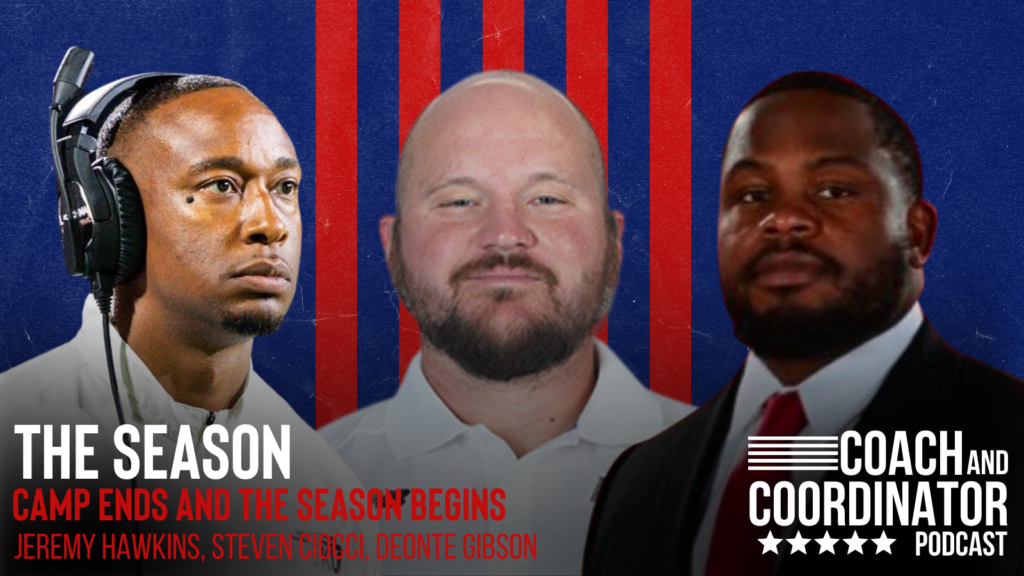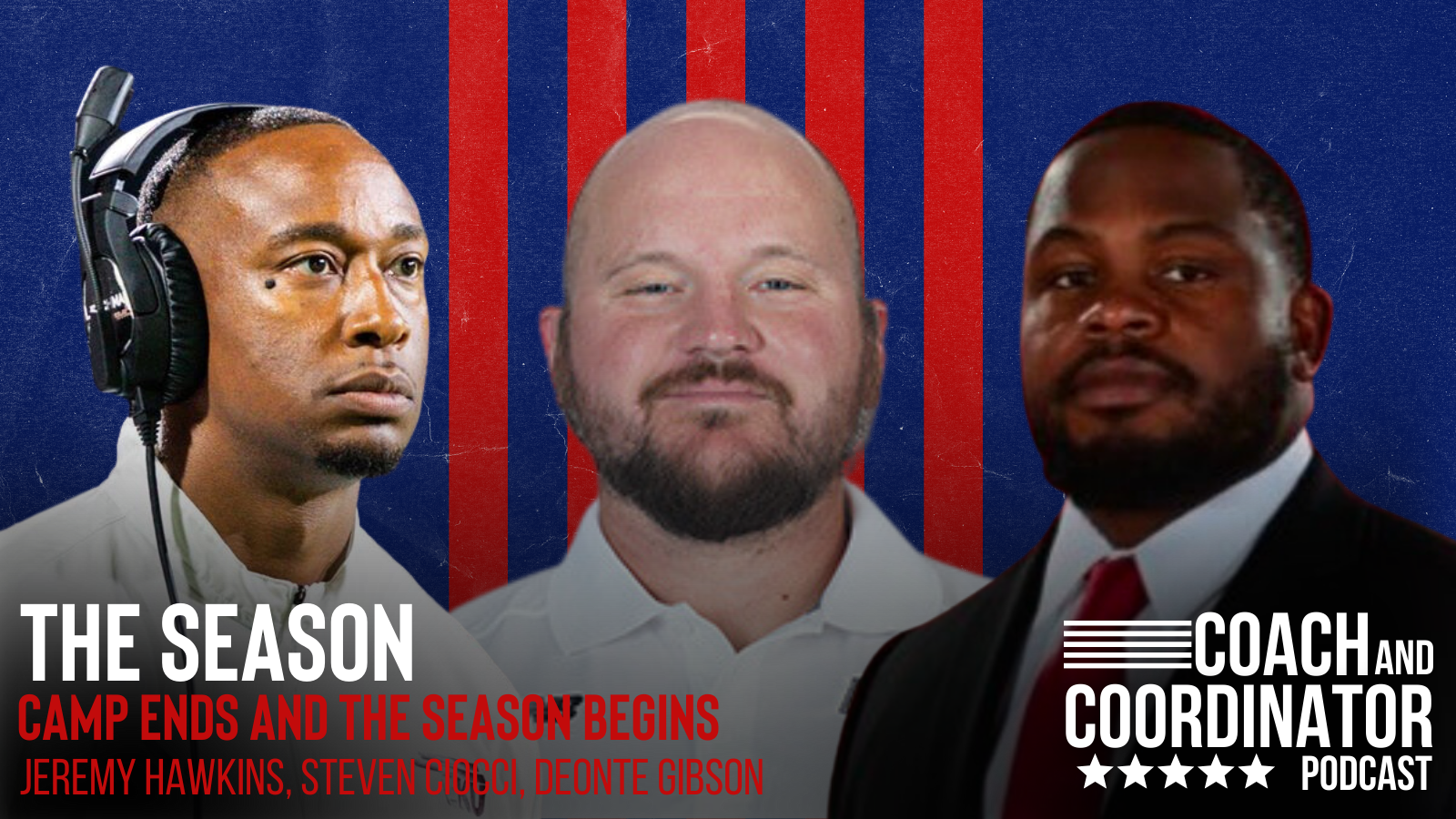 August 17, 2023
Deonte Gibson, Steven Ciocci, and Jeremy Hawkins dig into how they make final decisions on the schemes and personnel that give them the best opportunity to win in week one.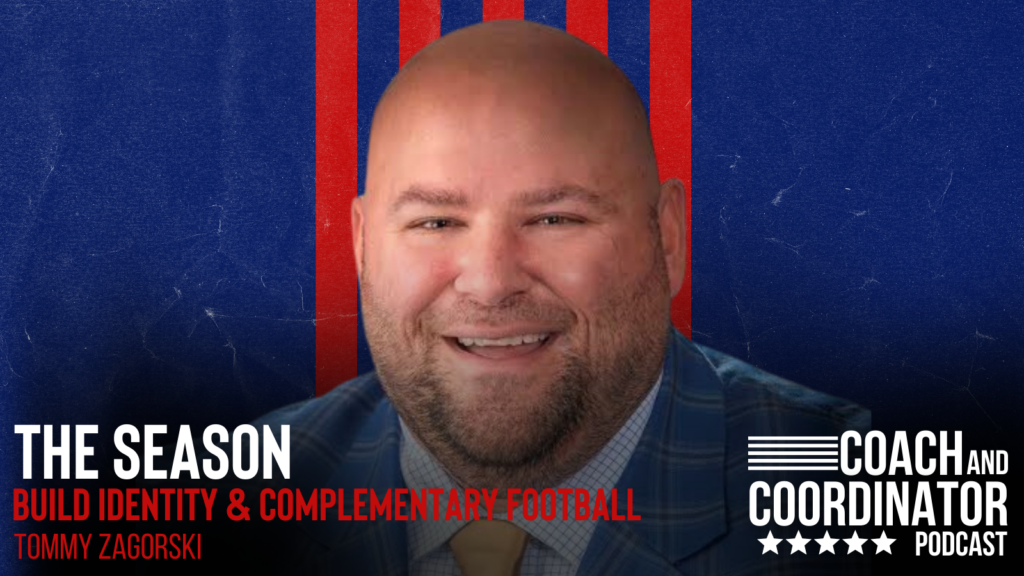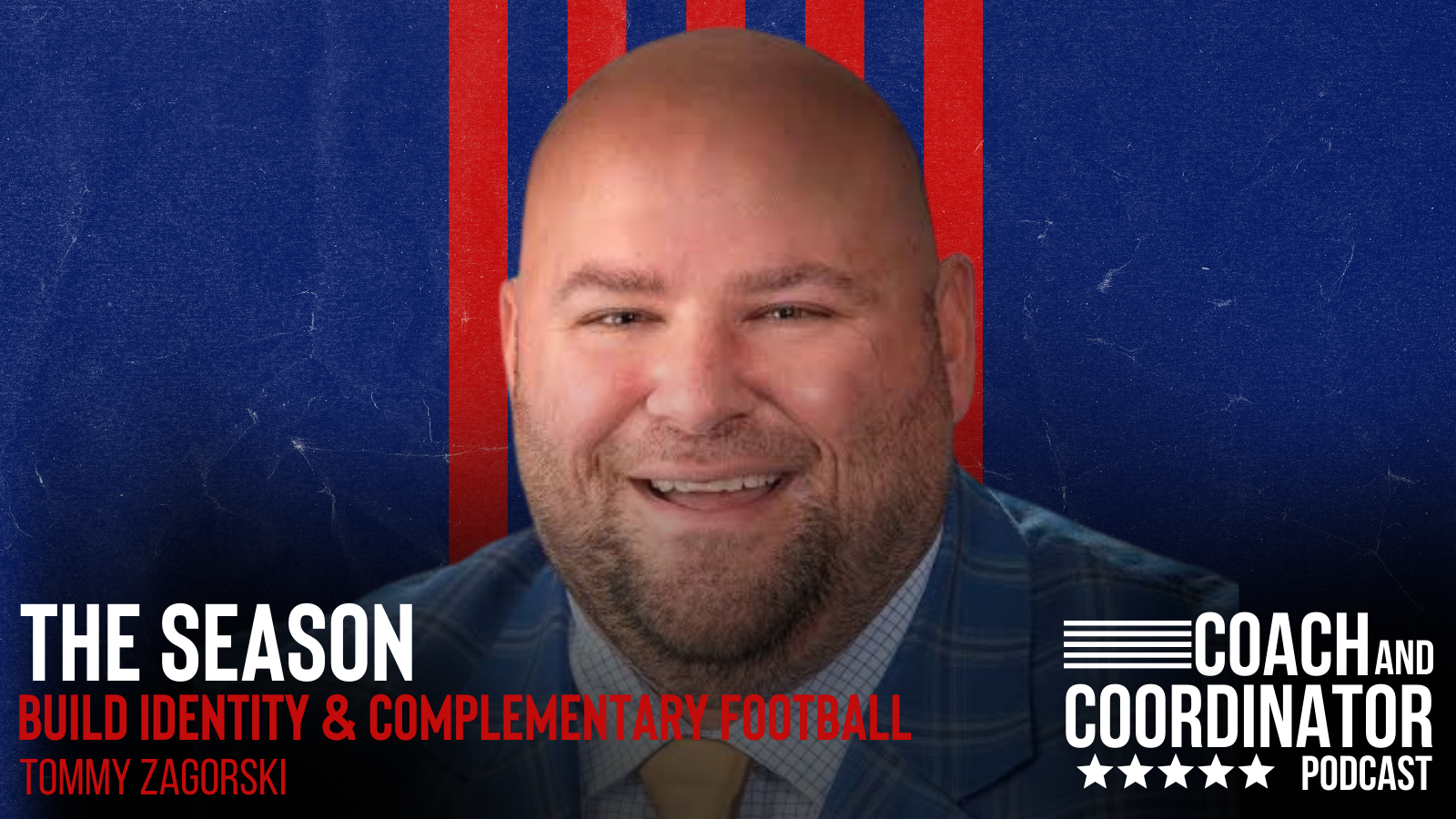 August 21, 2023
Tommy Zagorski talks about the importance of establishing an identity early in the season, playing complementary football in all phases, and simulating situations in practice.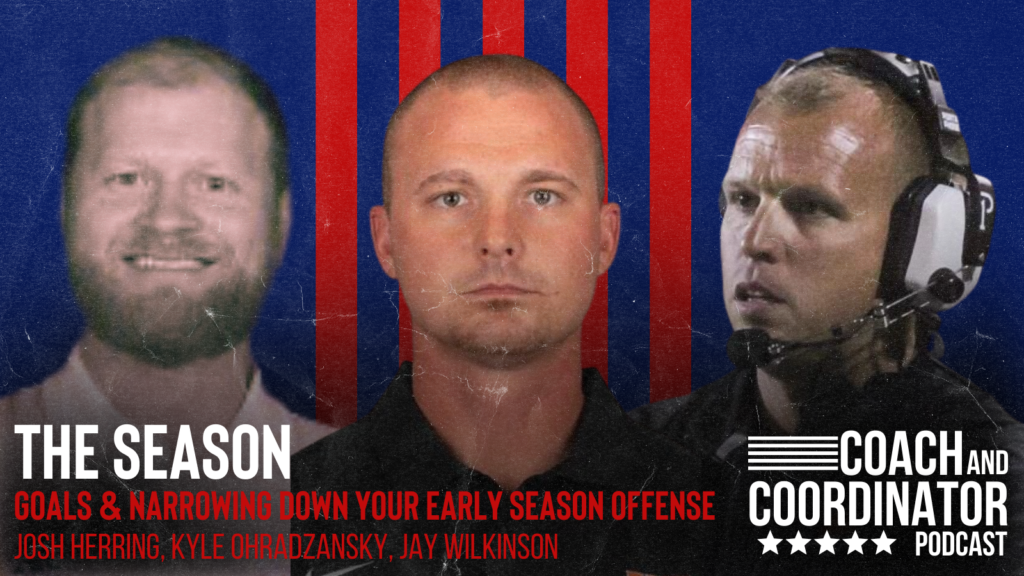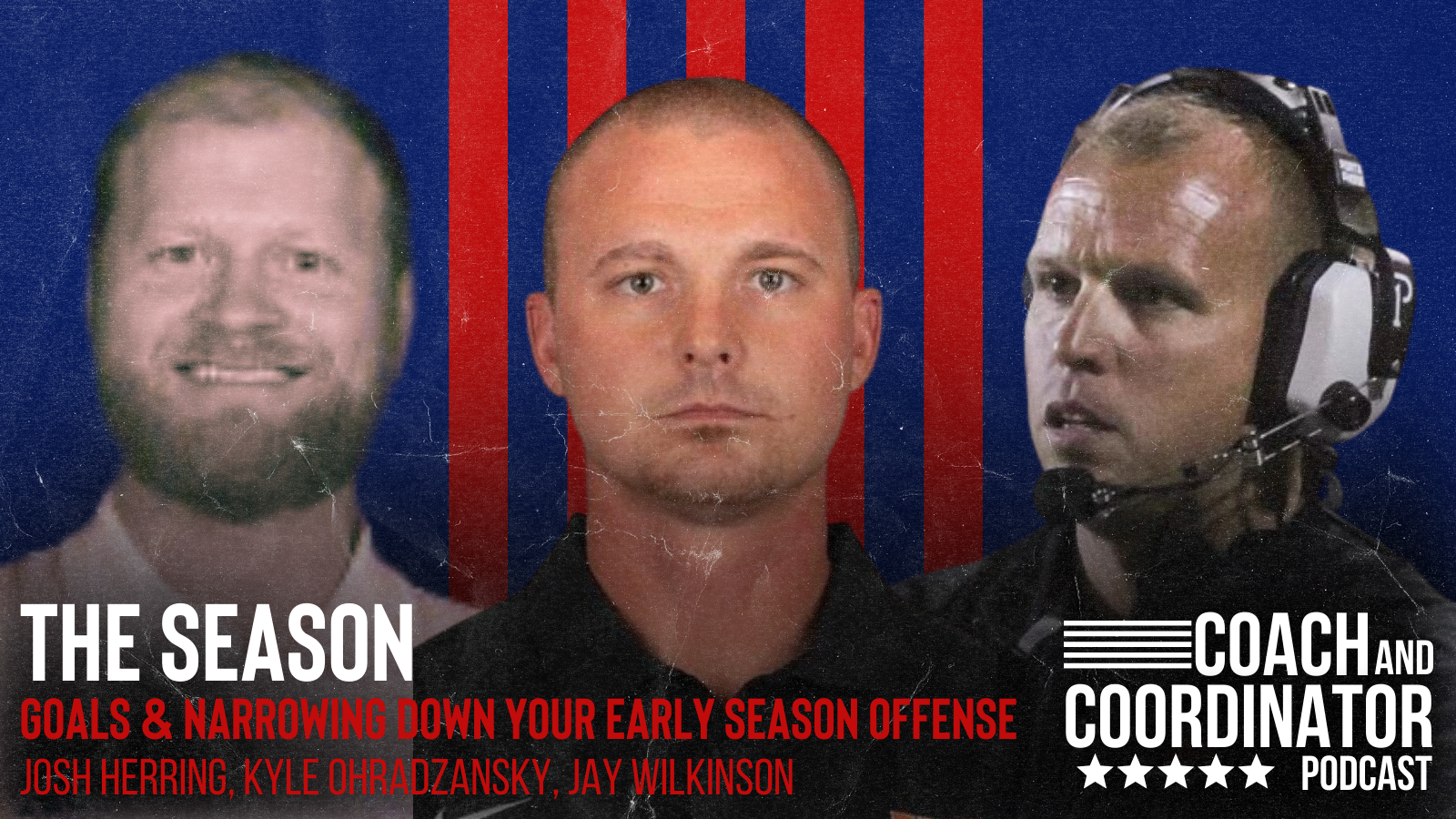 August 22, 2023
Josh Herring, Kyle Ohradzansky, and Jay Wilkinson share the achievable goals set for their offenses going into week one, plus how they pare down a camp install to something effective on game day.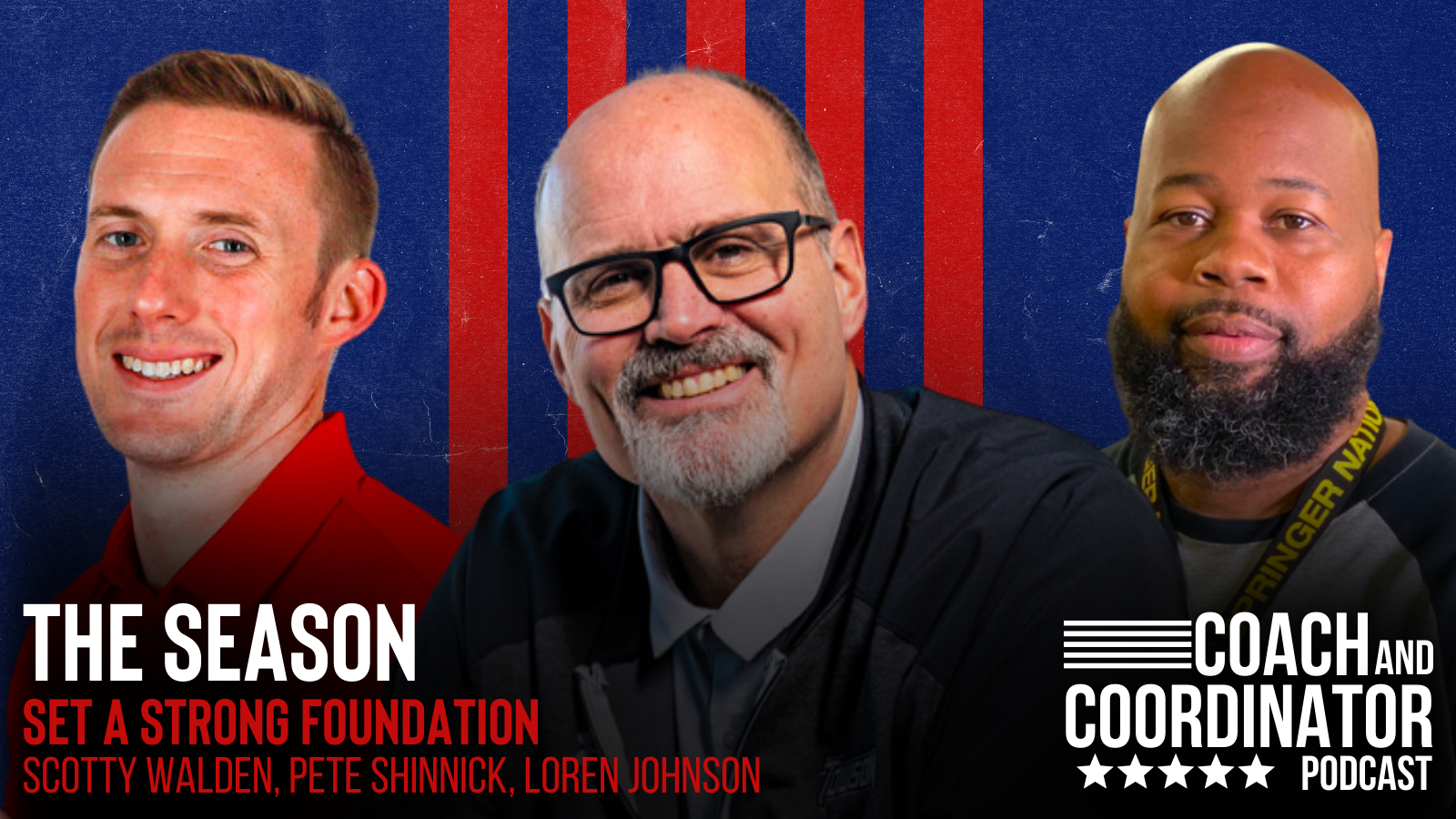 August 23, 2023
Pete Shinnick, Scotty Walden, and Loren Johnson share tips to ensure a positive start to the season that is aligned with the culture and values lived during all times of the year.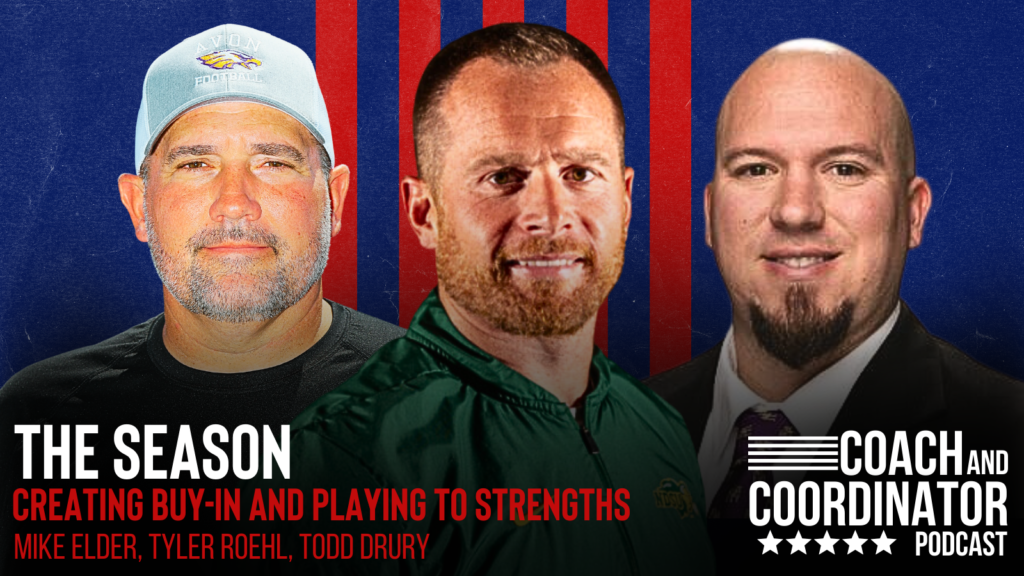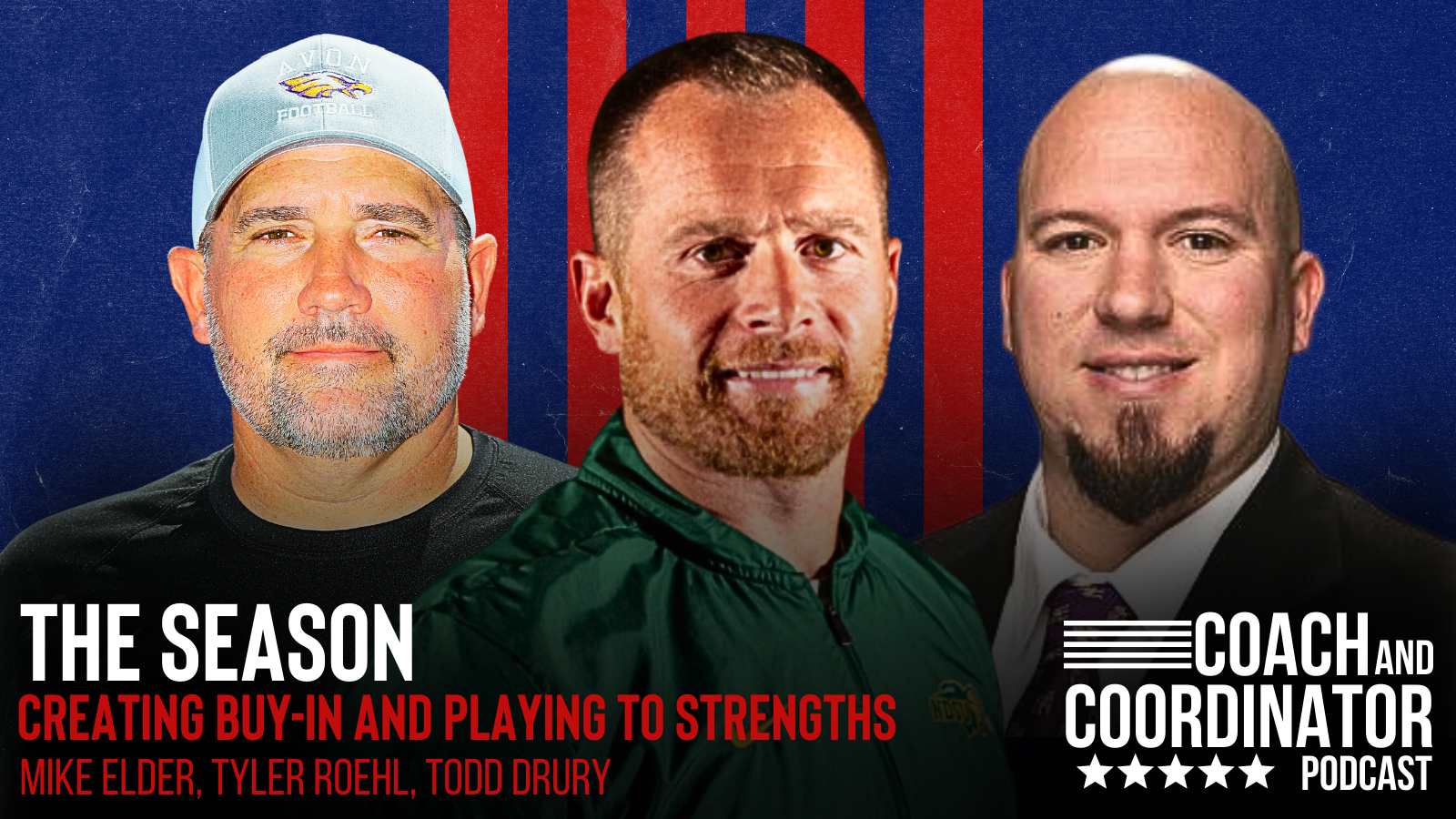 August 24, 2023
Mike Elder, Tyler Roehl, and Todd Drury provide ideas with examples of the little things we can do to create the buy-in needed to get the season started off with a strong foundation.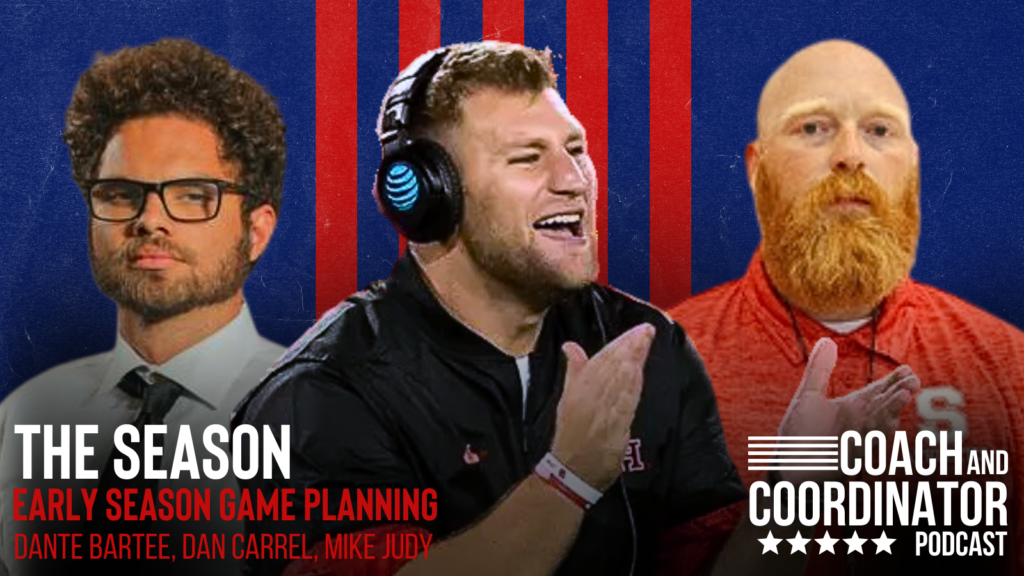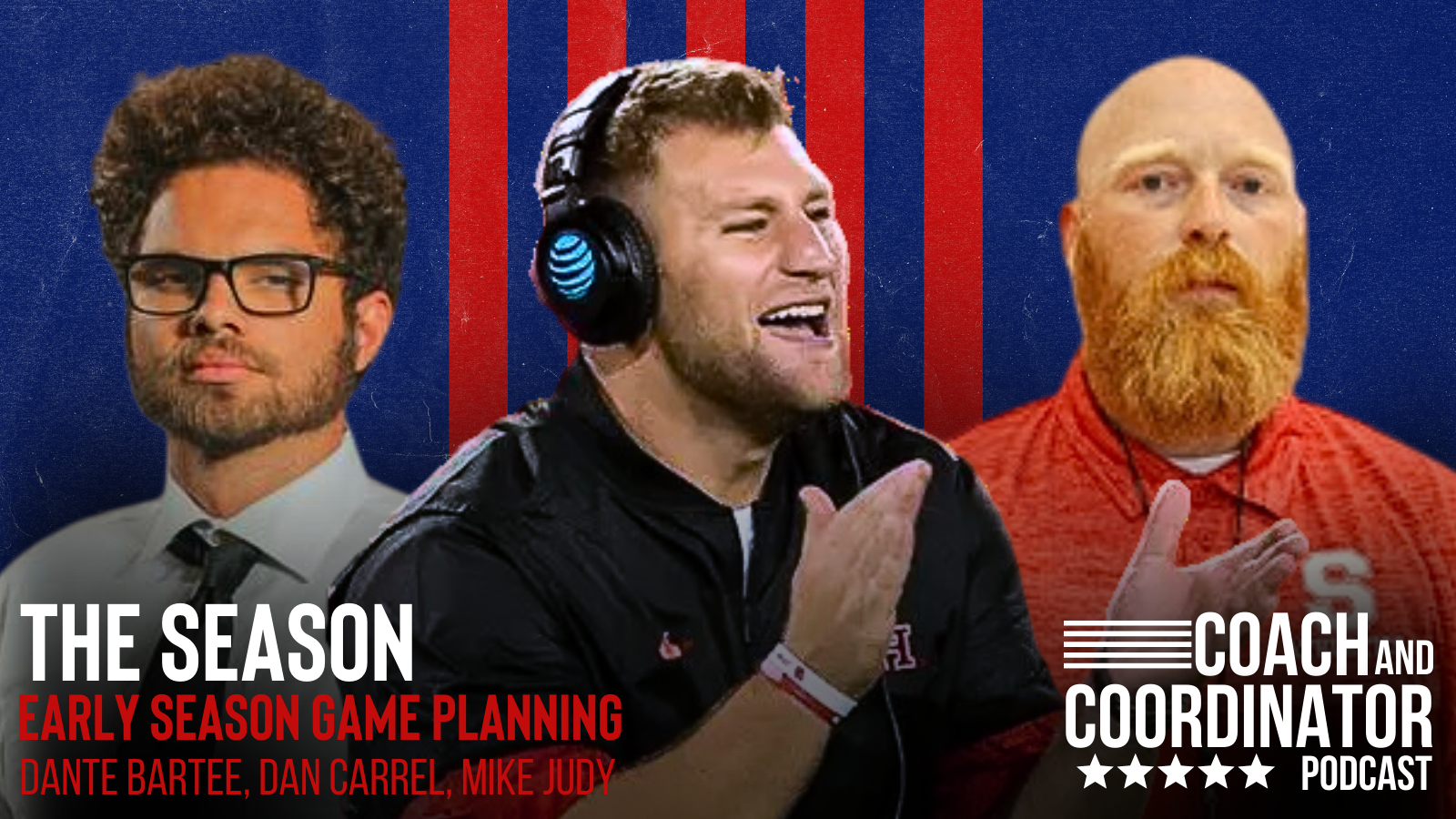 August 28, 2023
Mike Judy, Dan Carrel, and Dante Bartee share insights into early season game planning. While their focus is more on the defense, their approach works in any phase of the game.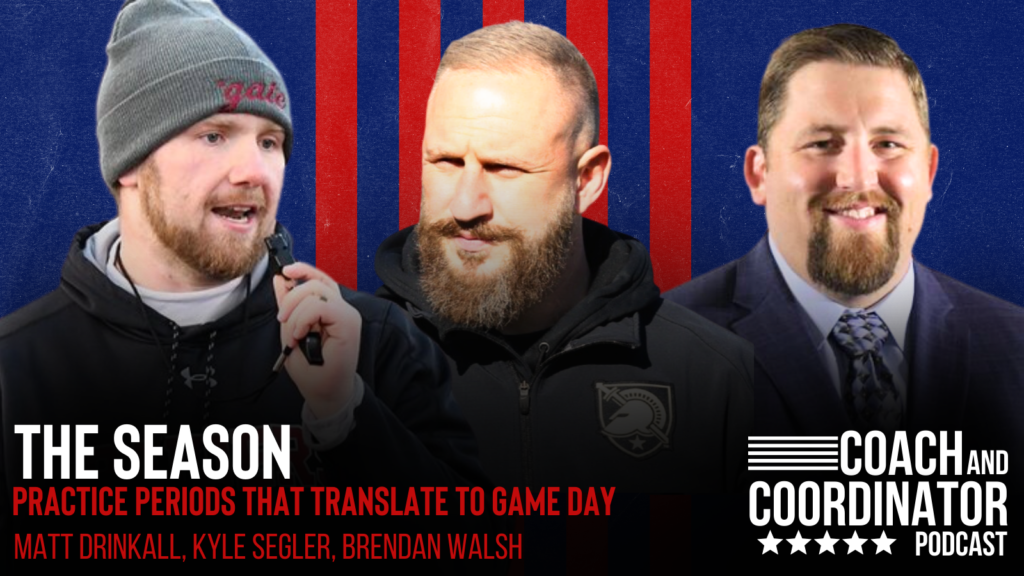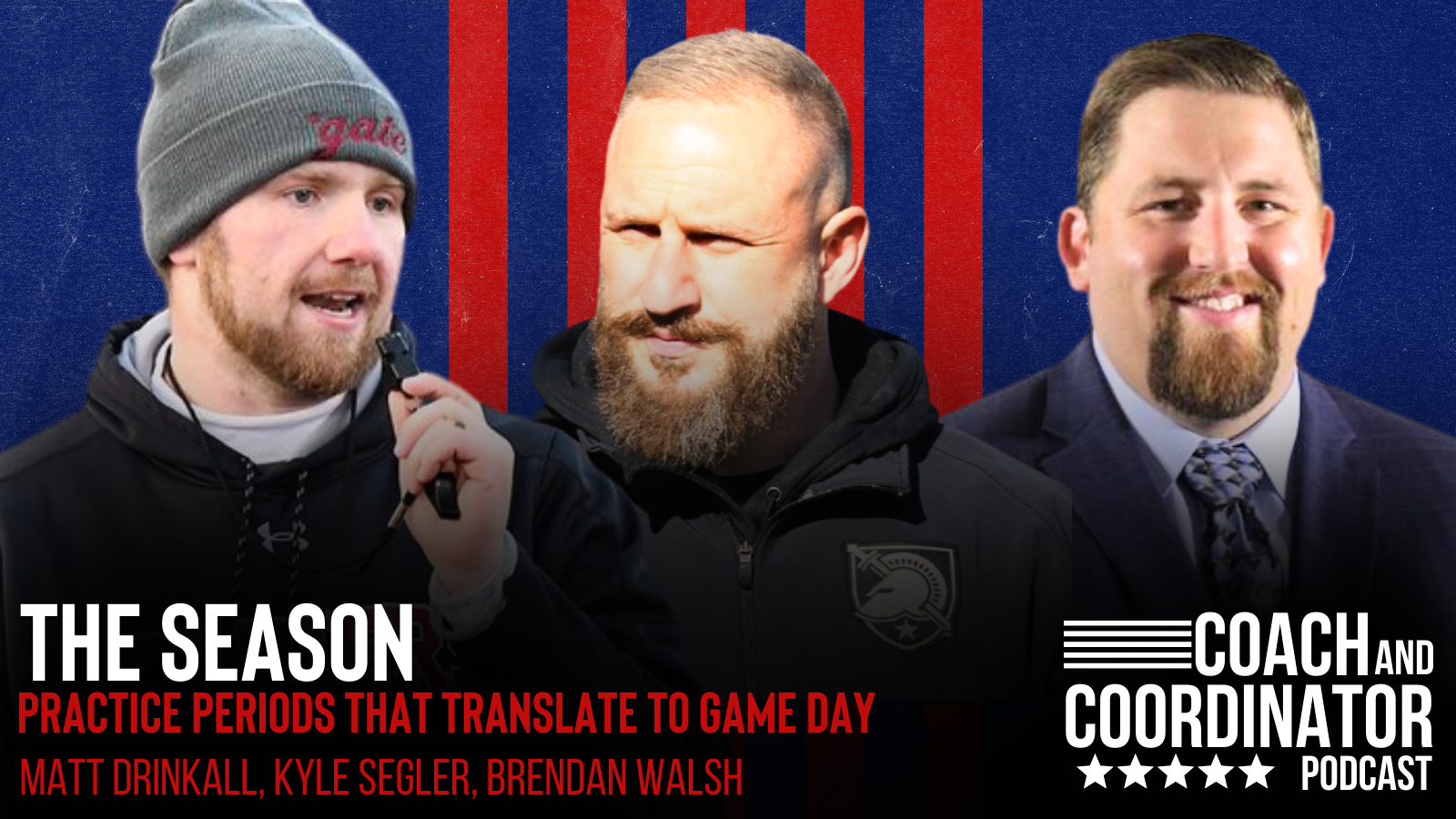 August 29, 2023
Matt Drinkall, Kyle Segler, and Brendan Walsh share valuable ideas to focus your individual drills and practice periods on the specific schemes and techniques that will be used in the next game.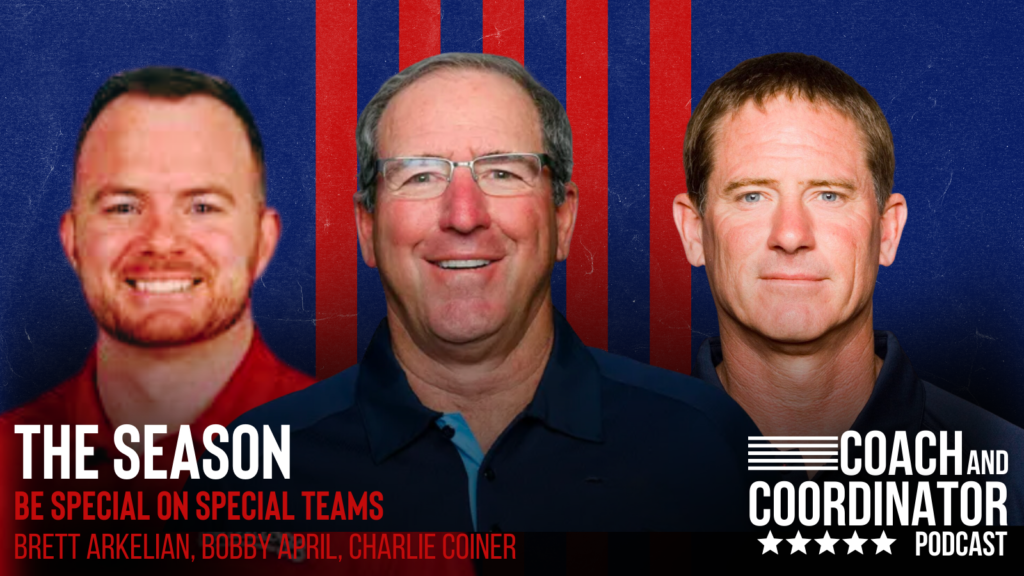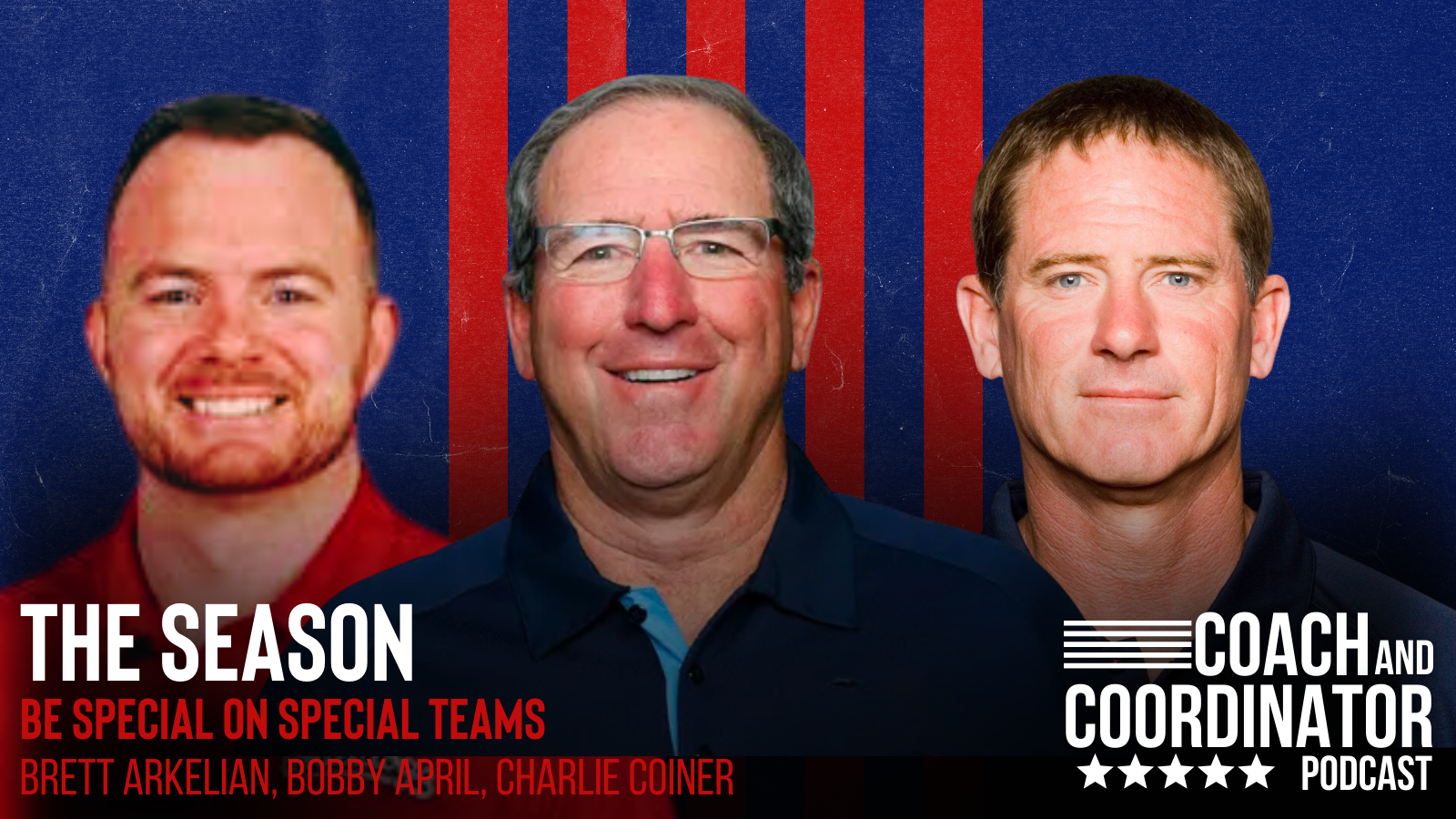 August 30, 2023
Bobby April, Charlie Coiner, and Brett Arkelian discuss simple ways to gauge special teams success and coach kickers and punters, especially if your background is not in kicking or punting.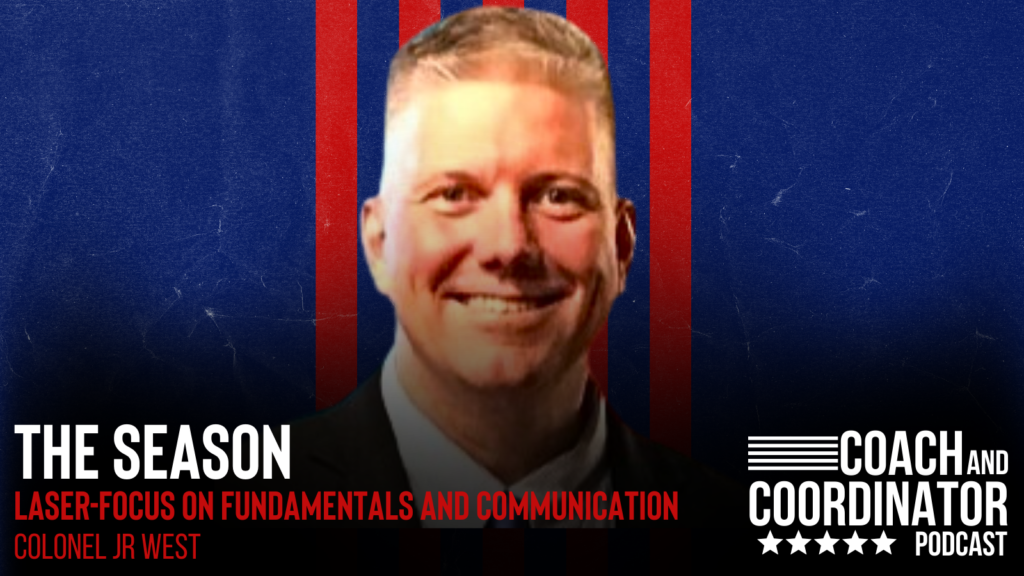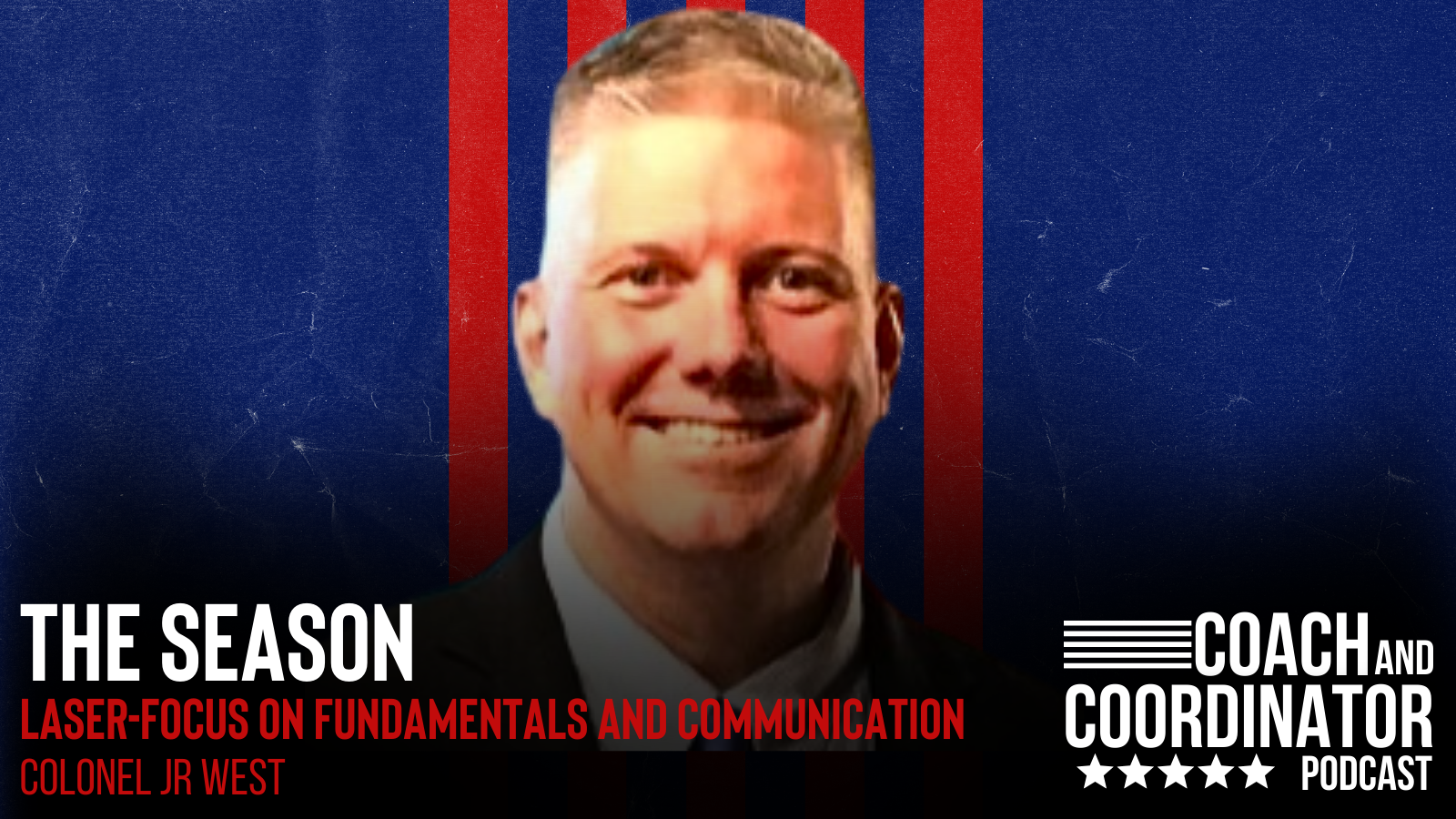 September 1, 2023
Colonel JR West discusses different aspects of the season with insight into how fundamentals and communication, whether in football, the military, or life, will always lead to a win.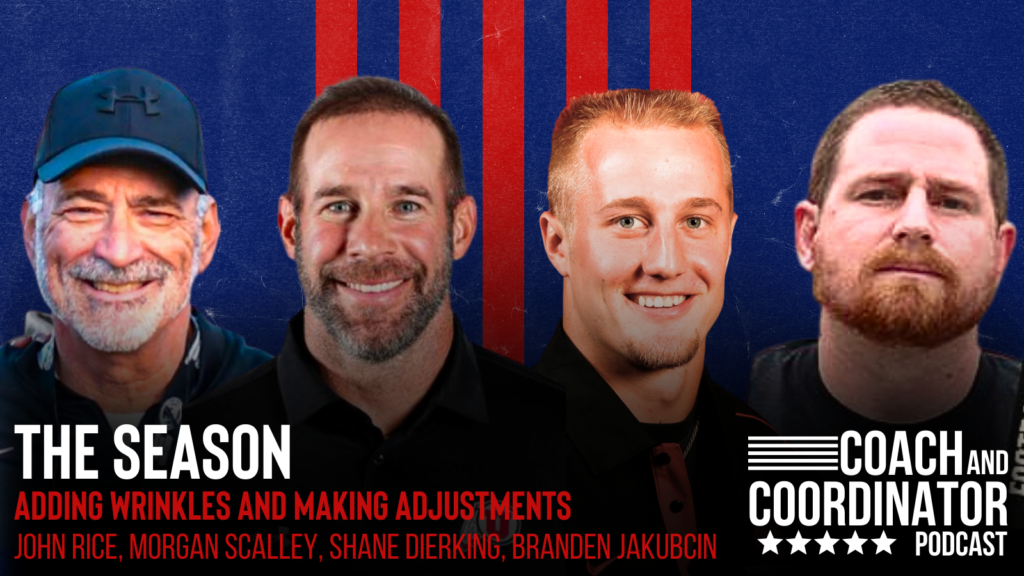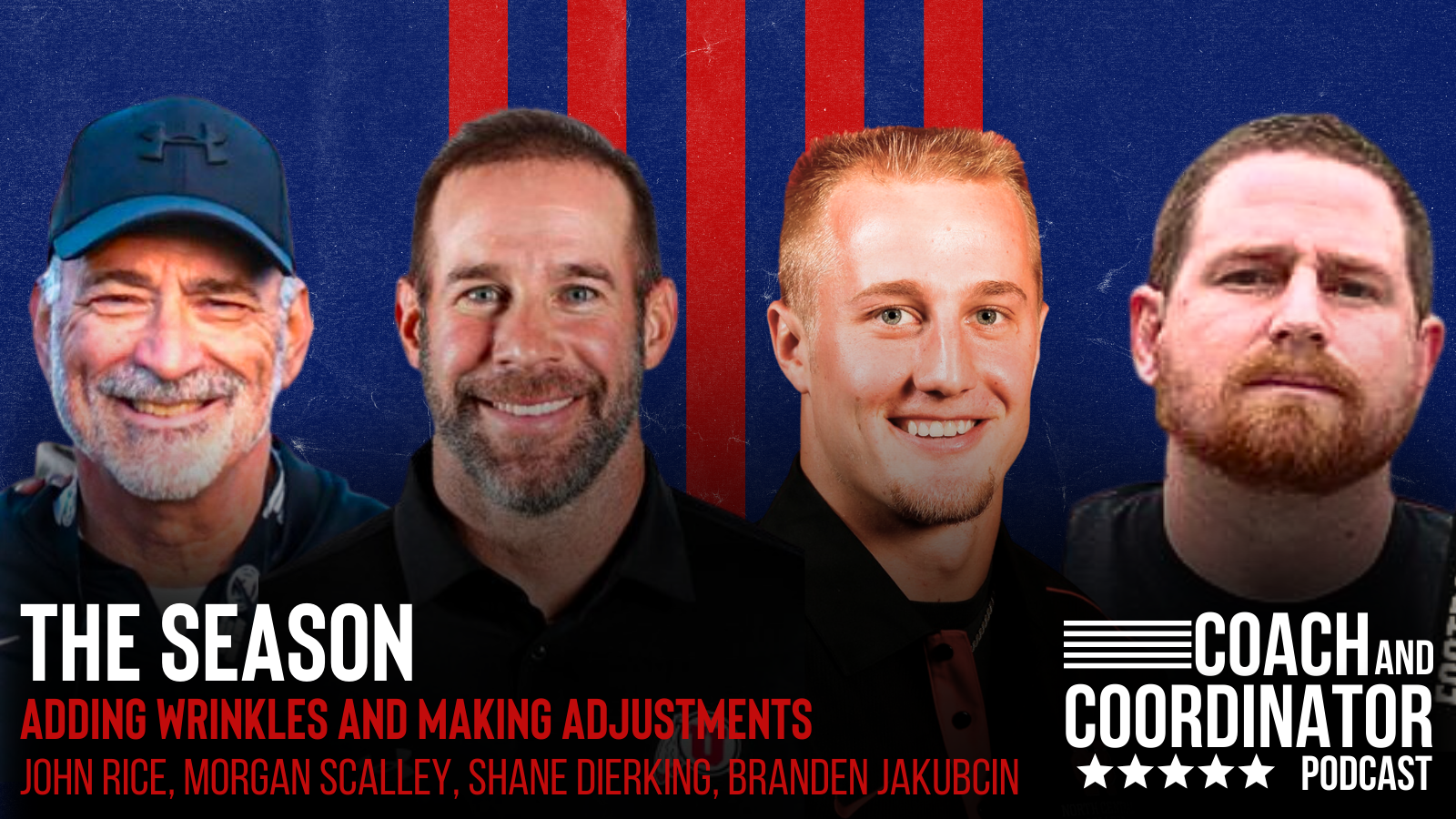 September 5, 2023
Morgan Scalley, Branden Jakubcin, John Rice, and Shane Dierking give us insight into their approaches to preparing for early-season opponents.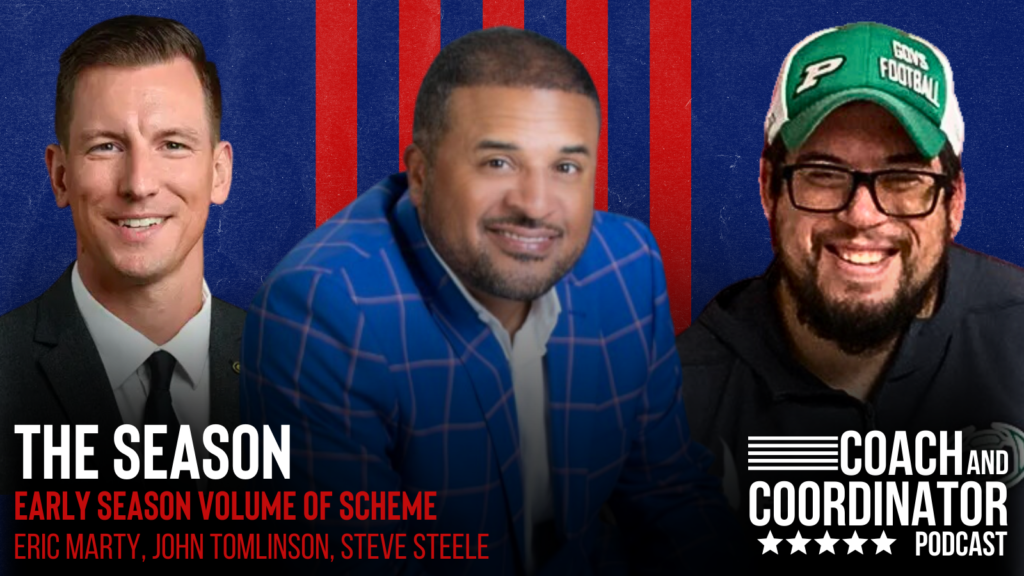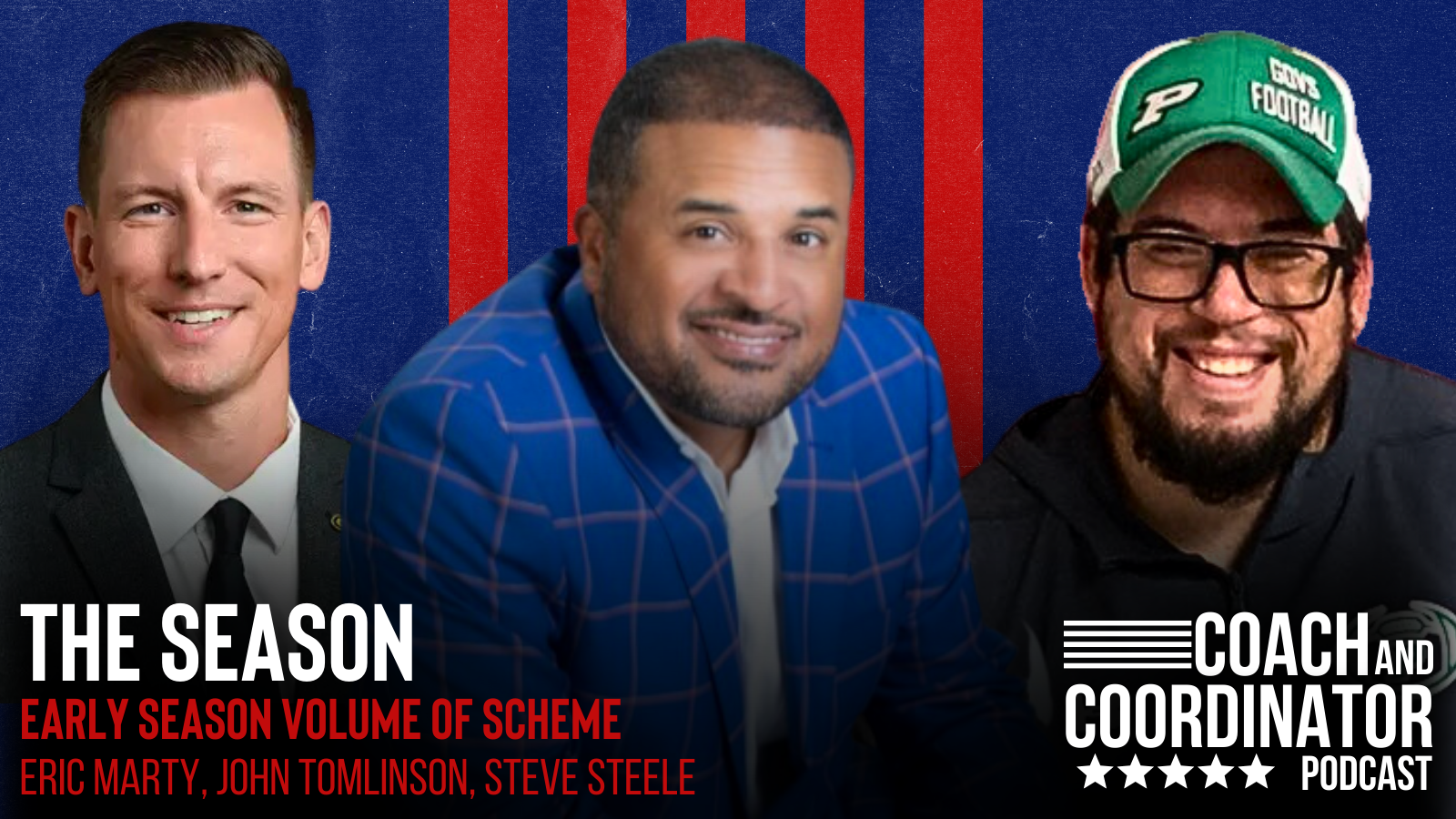 September 6, 2023
Steve Steele, Eric Marty, and John Tomlinson share their points of view on how to handle the early season progression of offense, scheme imperfections, and the players executing them.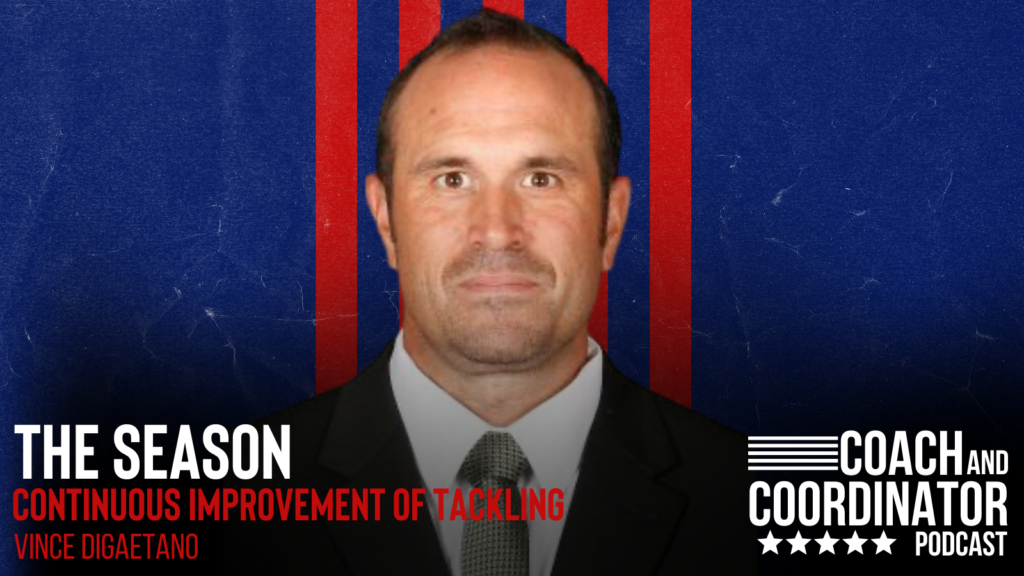 September 7, 2023
Our tackling expert and Fordham assistant coach Vince DiGaetano focuses on tackling in the early season and offers suggestions to help improve this important fundamental.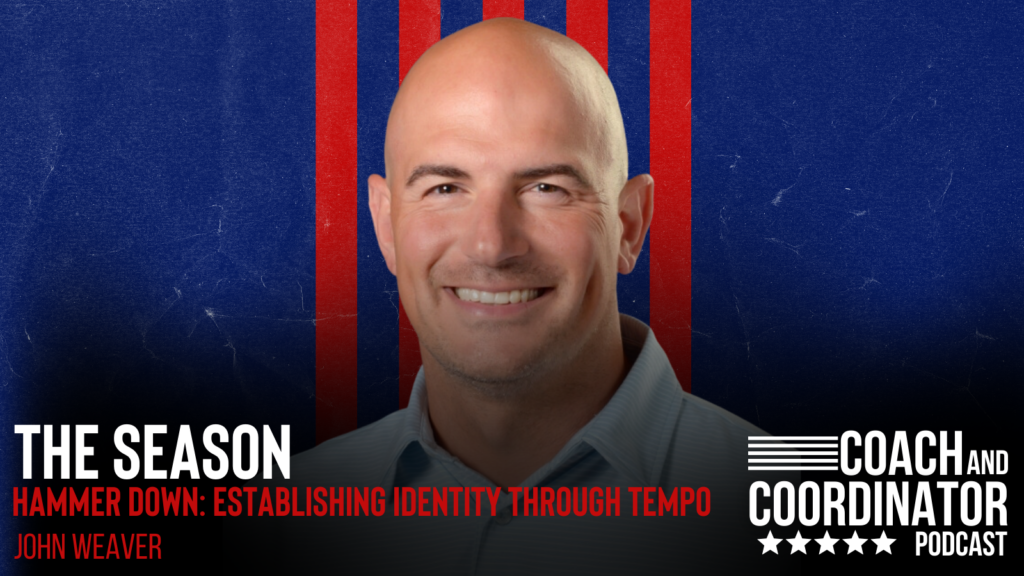 September 8, 2023
John Weaver discusses the keys to establishing an uptempo offense, play-calling considerations to create a rhythm, practice methodology, and player workload.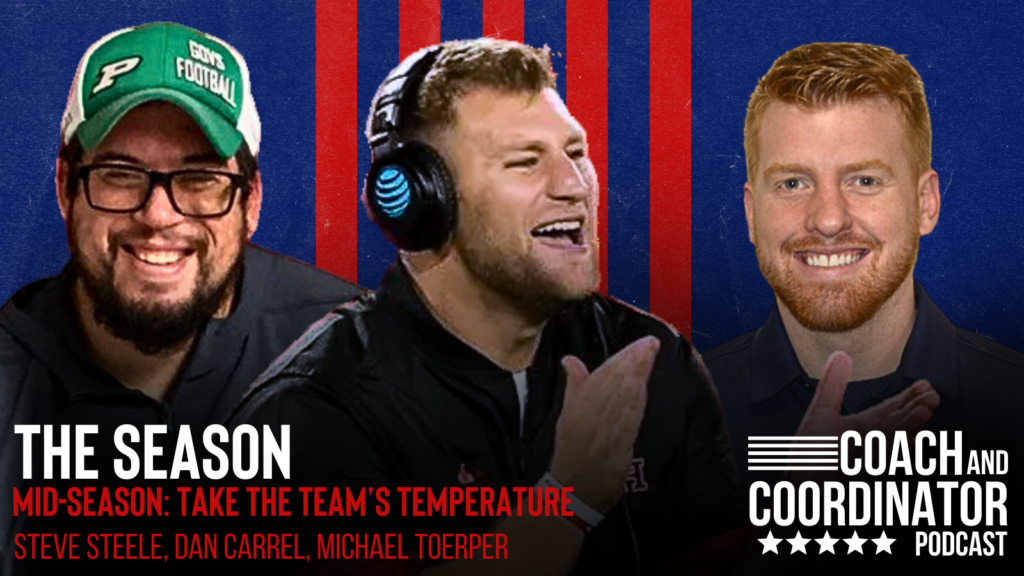 September 11, 2023
Dan Carrel, Michael Toerper, and Steve Steele deliver ideas on how to evaluate team progress at the season midpoint and the things to focus on to be sure the back half of the season goes well.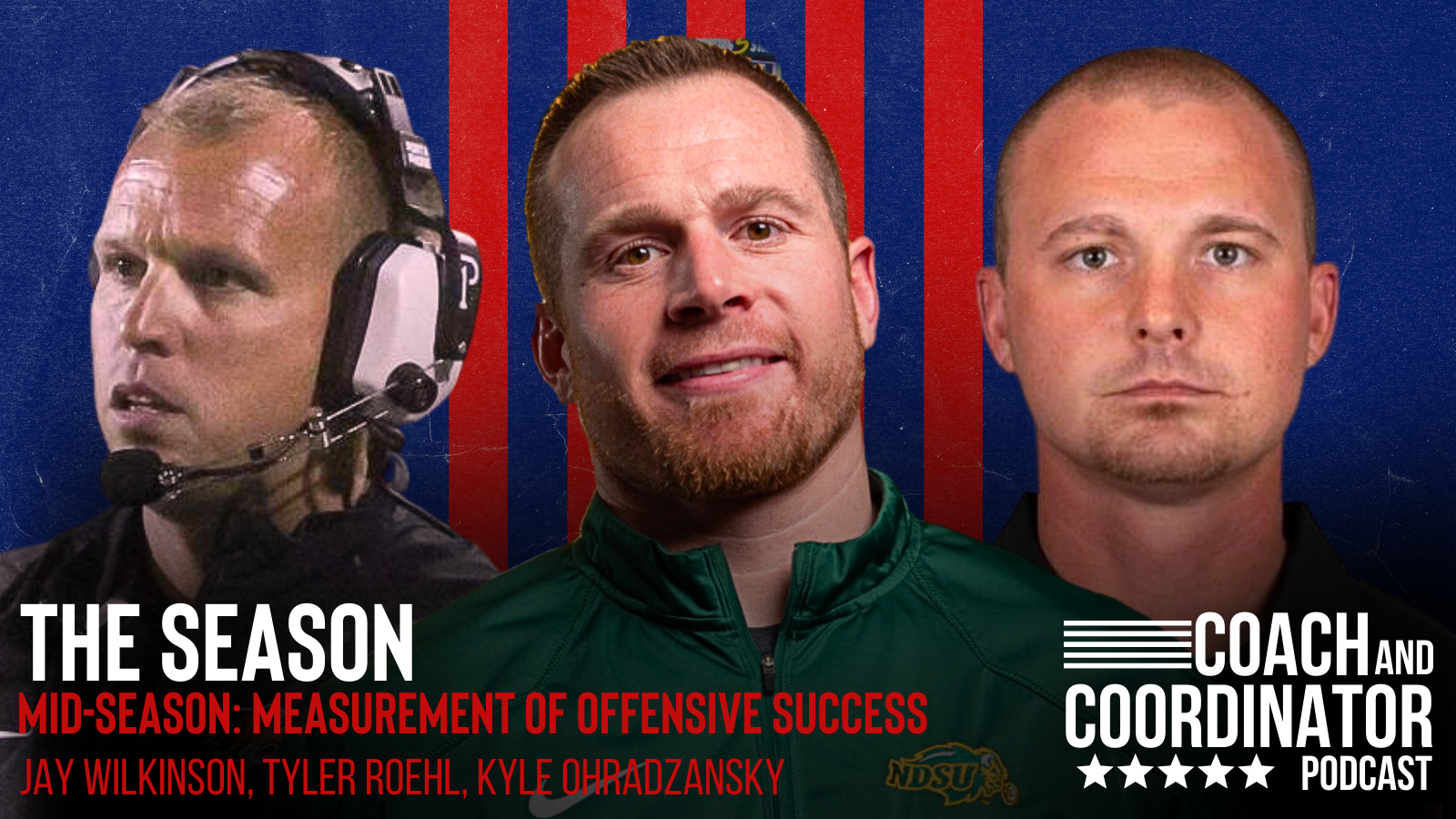 September 12, 2023
Tyler Roehl, Jay Wilkinson, and Kyle Ohradzansky look at key metrics for their offenses at the season midpoint, as well as what to do with that information to keep their units progressing.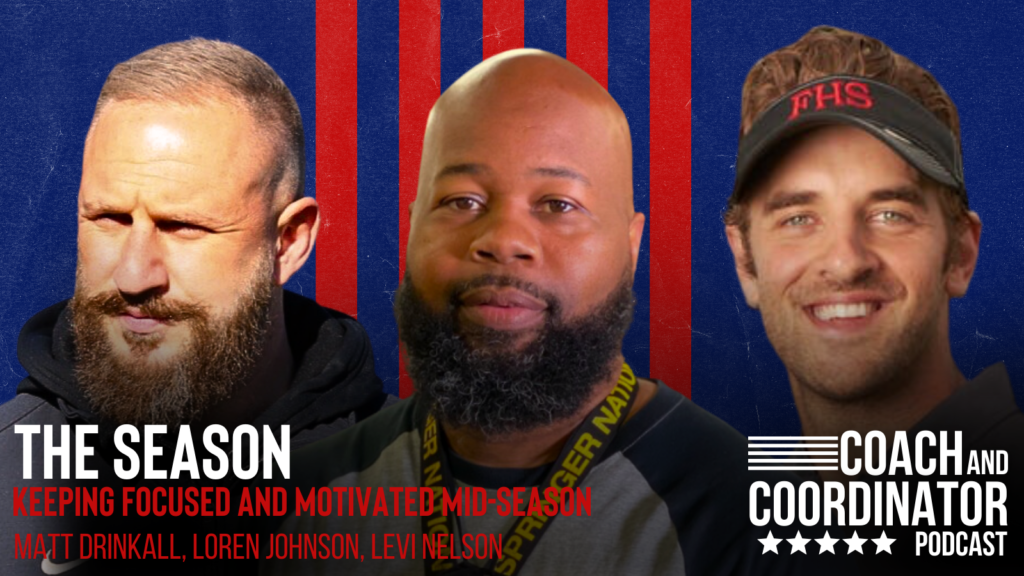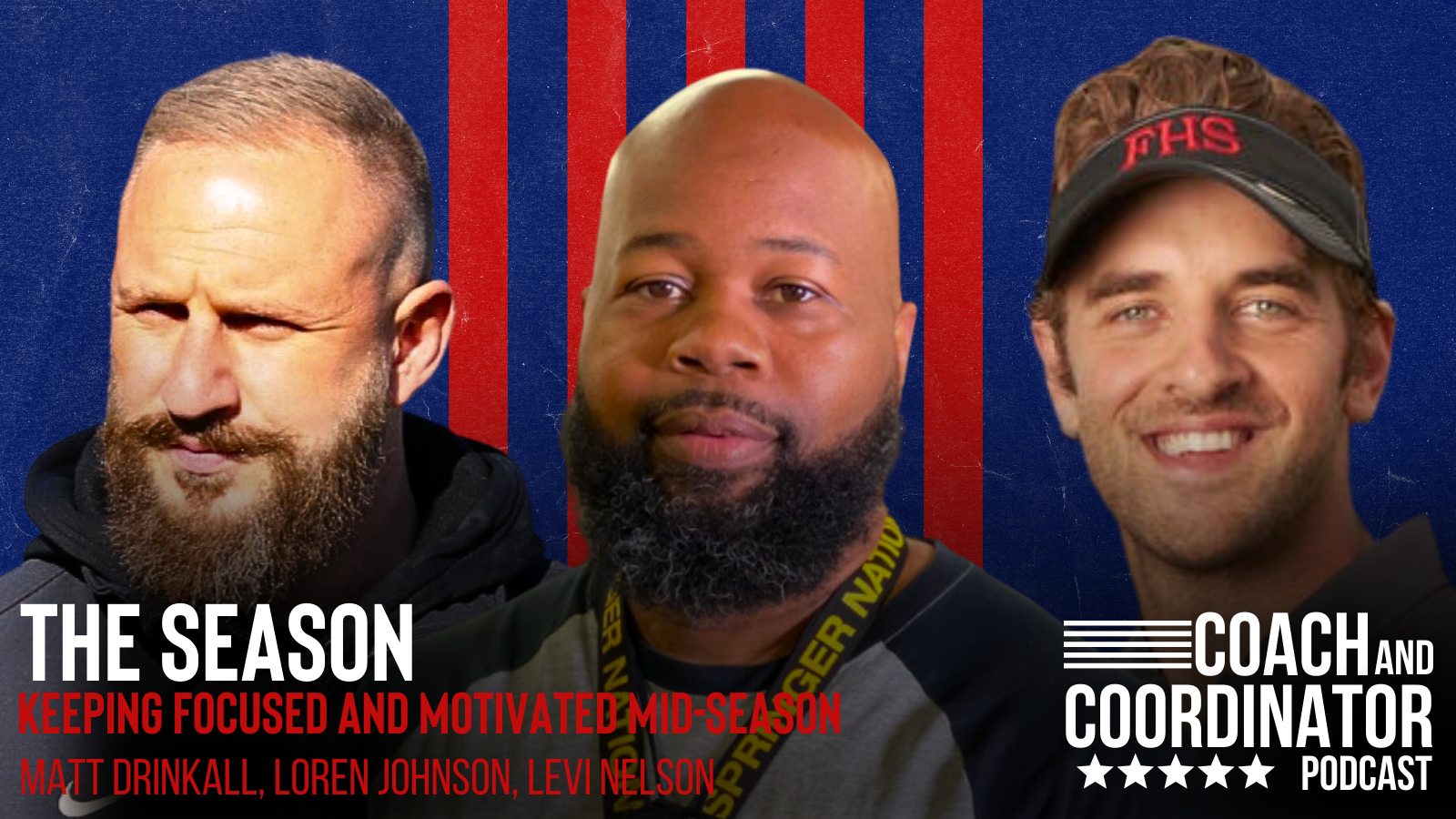 September 13, 2023
Levi Nelson, Loren Johnson, and Matt Drinkall talk about celebrating things outside of wins and losses, focusing on a theme each week, and outsourcing vocal messages to the players.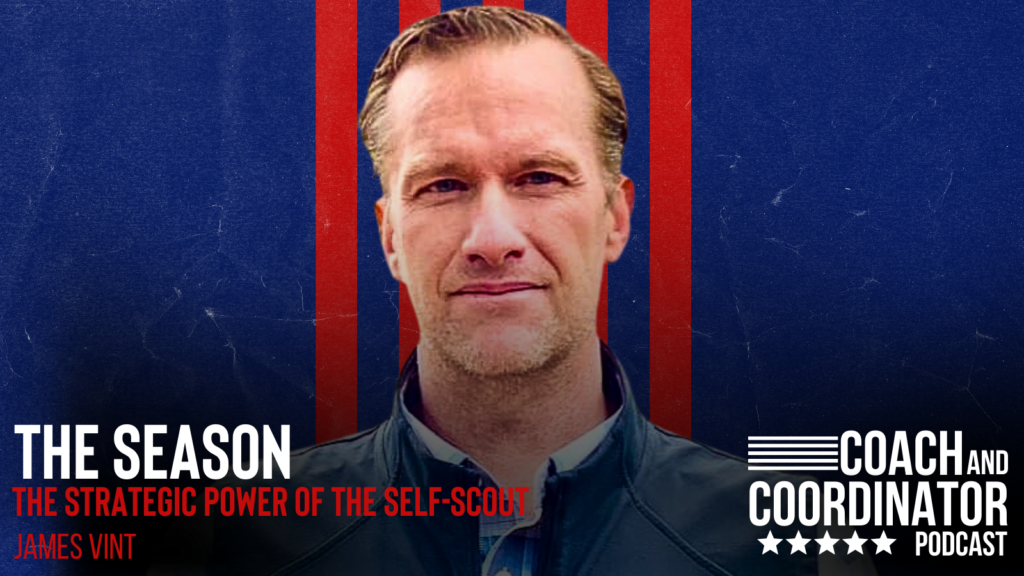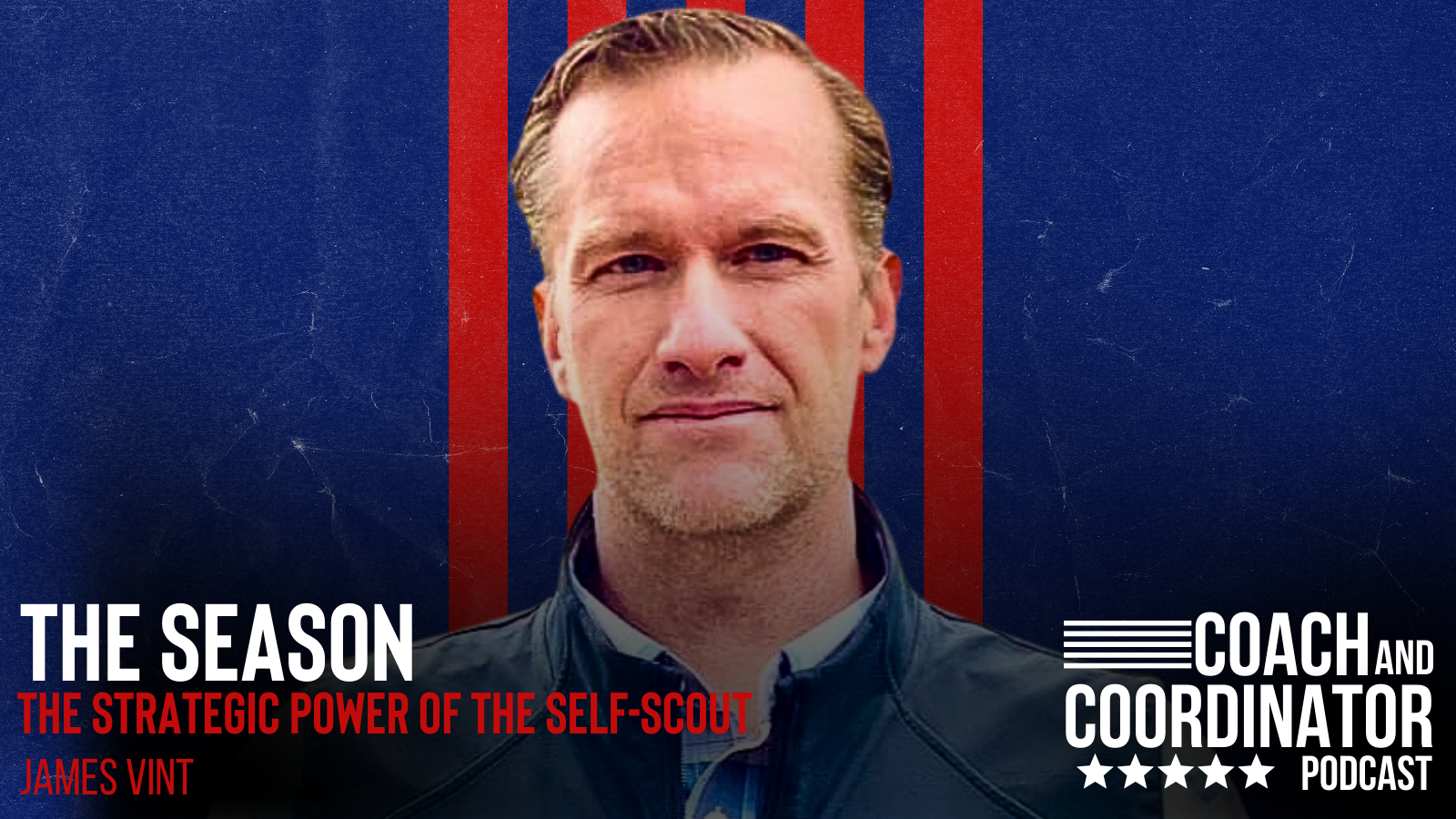 September 14, 2023
James Vint looks at simple ways to make data efficient for your time and produce actionable information. These wrinkles and adjustments put your team in position to win as the season rolls on.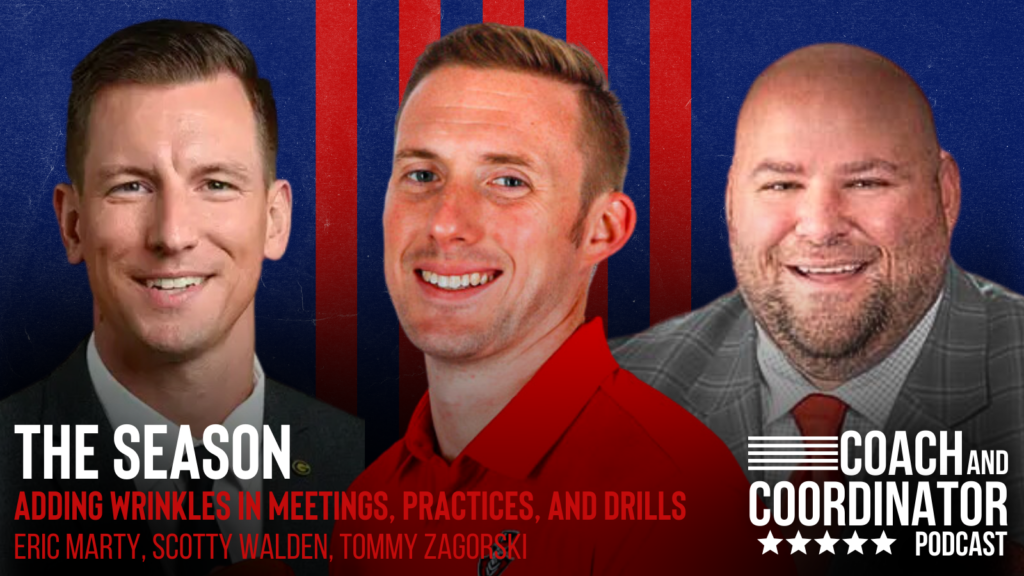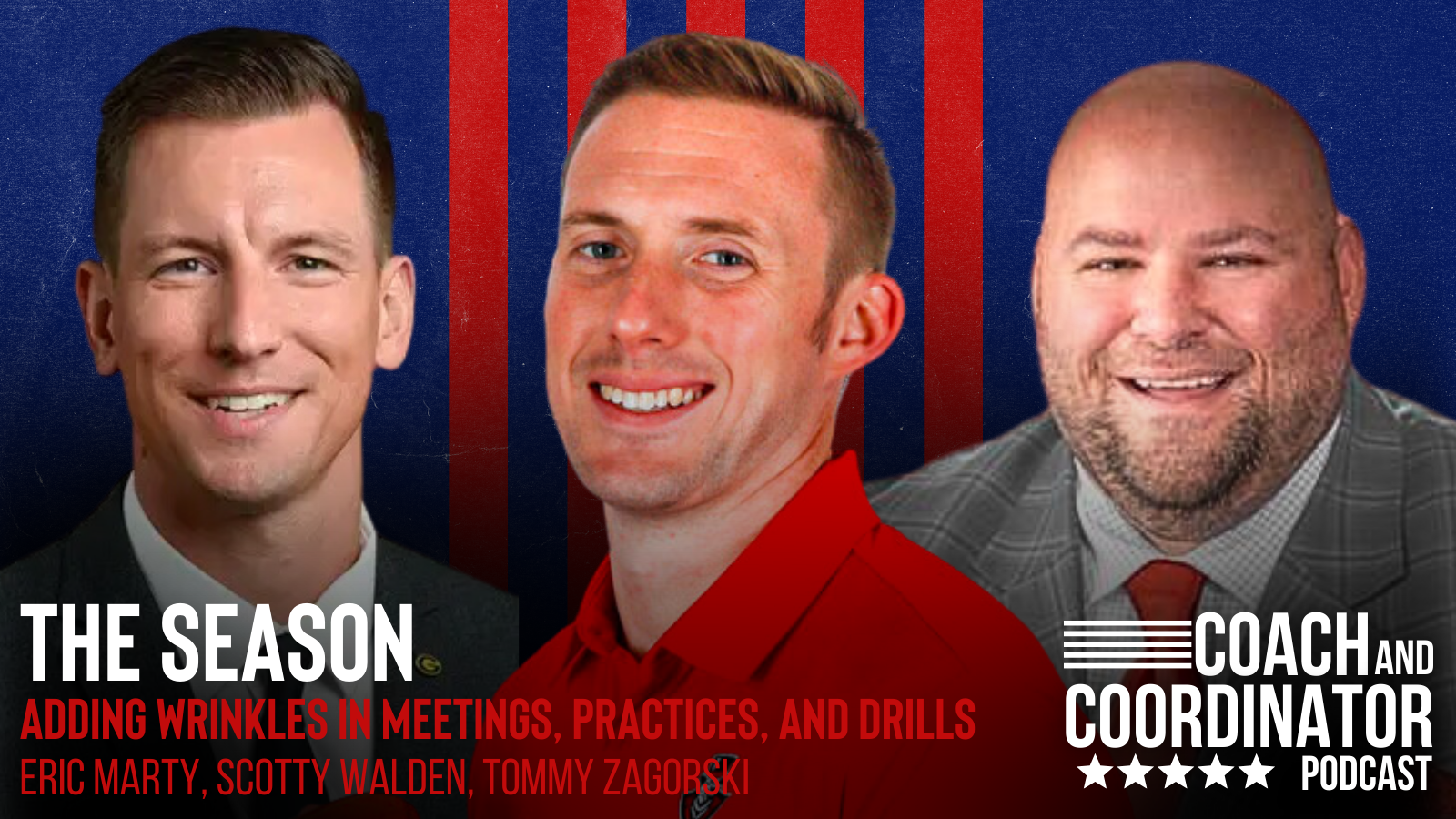 September 18, 2023
Eric Marty, Scotty Walden, and Tommy Zagorski share how they keep their teams focused through meetings and practice periods so execution on game day remains sharp through the mid season.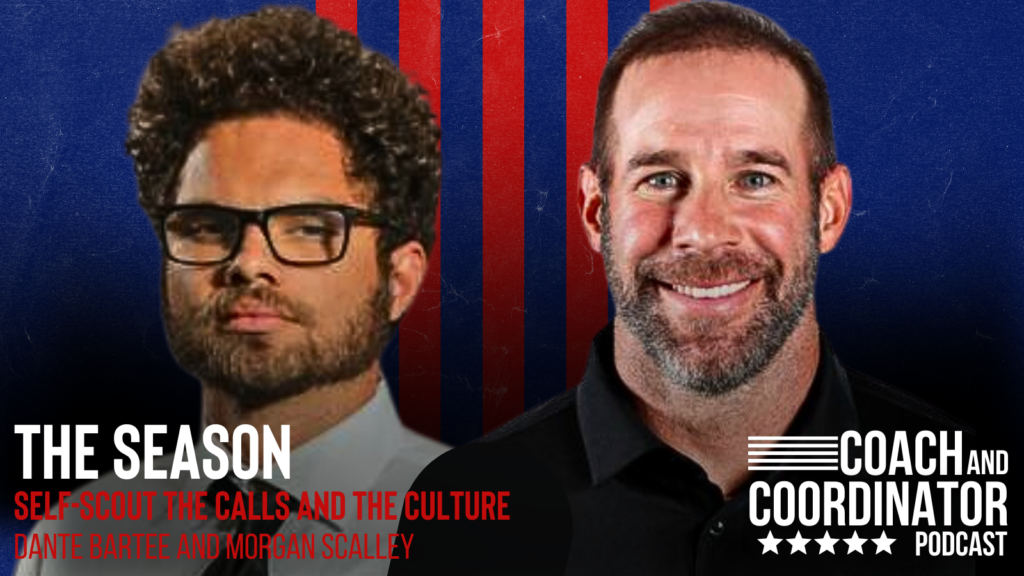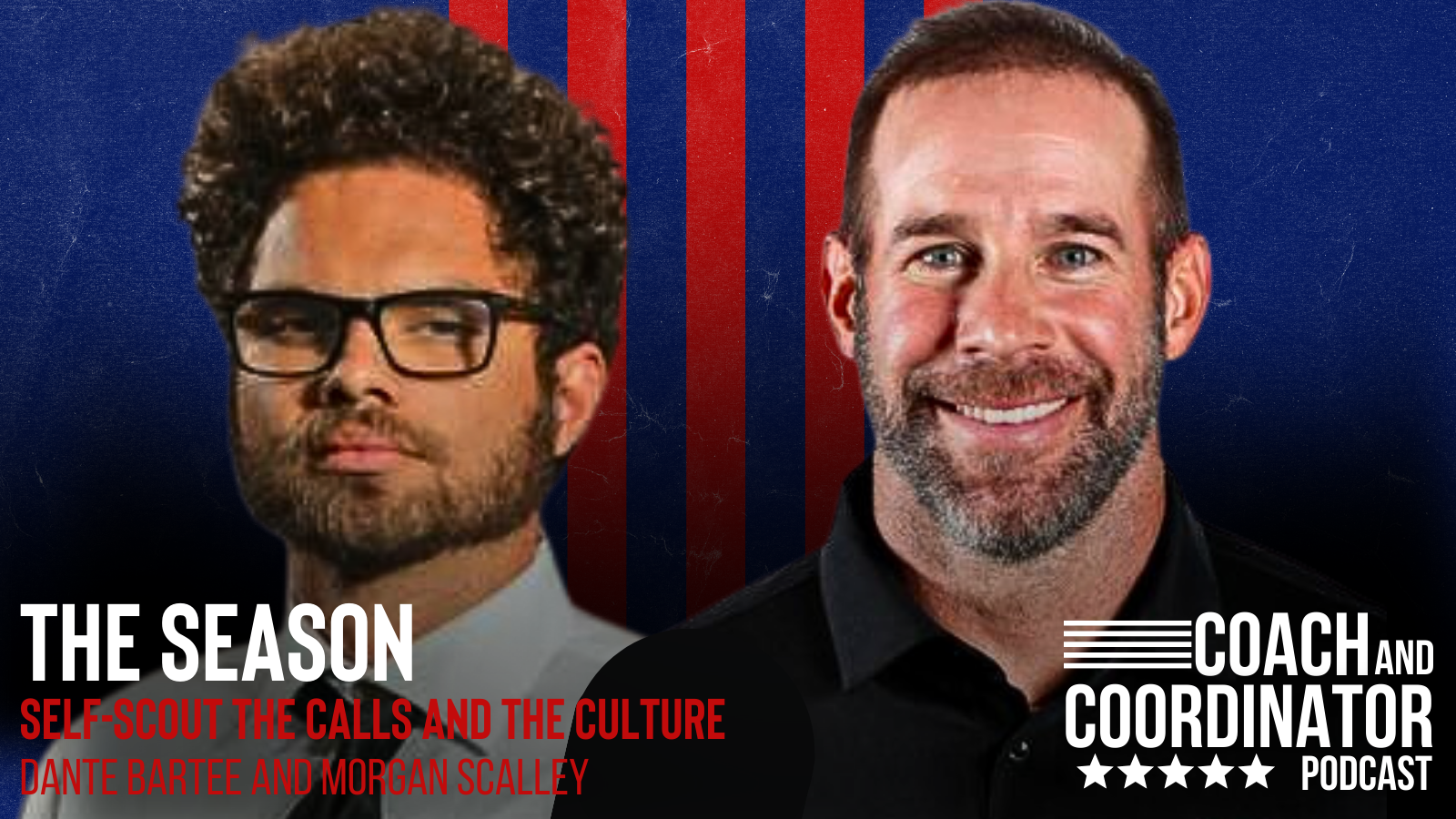 September 19, 2023
Dante Bartee and Morgan Scalley put together two aspects of your team's performance, providing actionable data to optimize your chances for success in the second half of the season.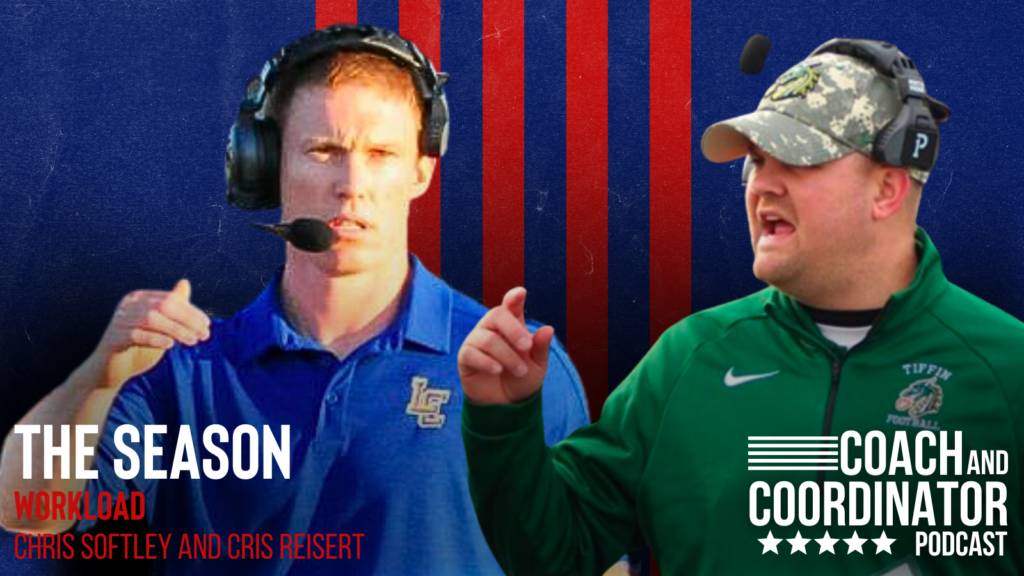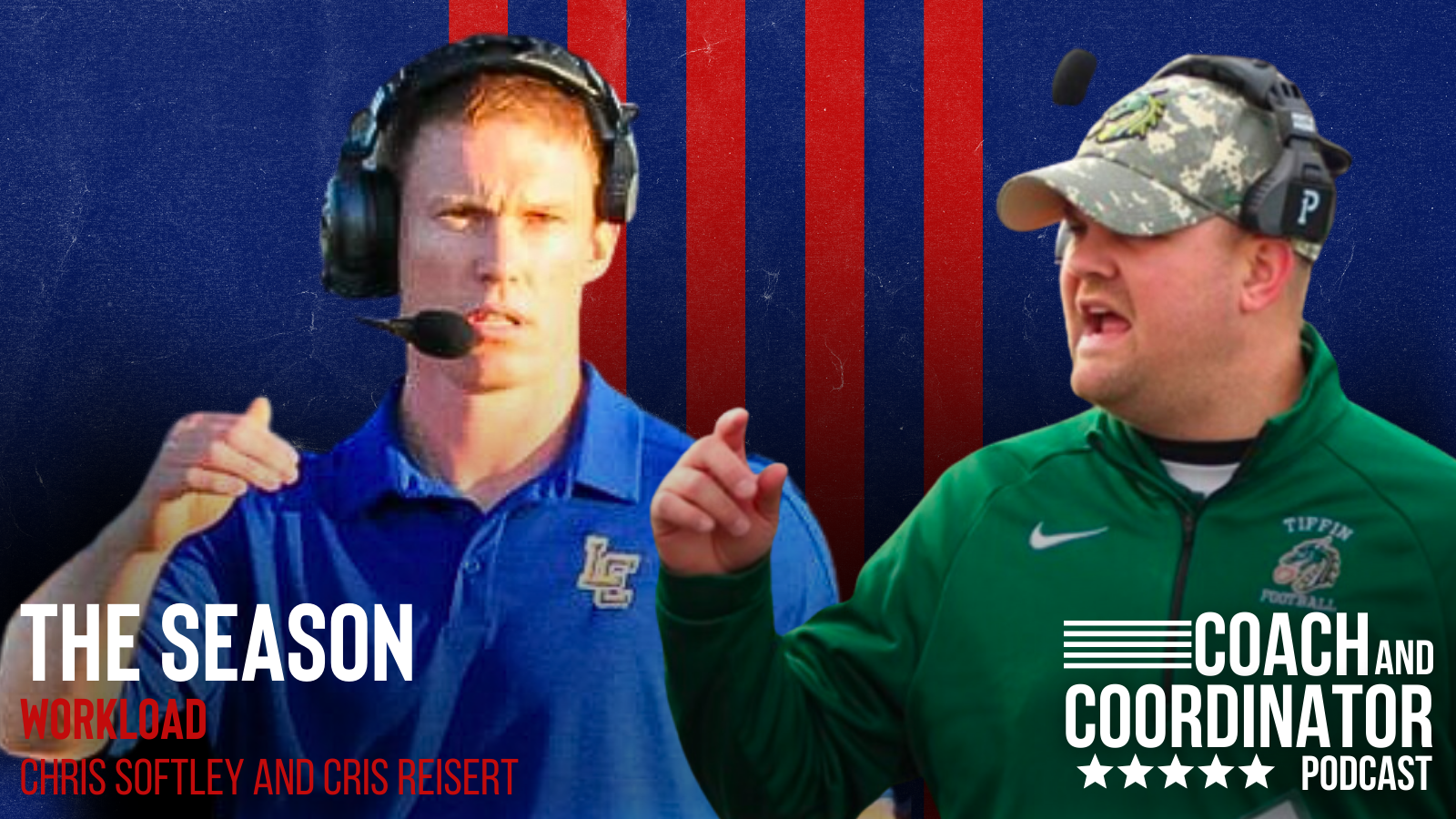 September 20, 2023
Cris Reisert and Chris Softley share their philosophies and approaches on the practice field and in the weight room to keep players healthy and performing optimally as the season rolls on.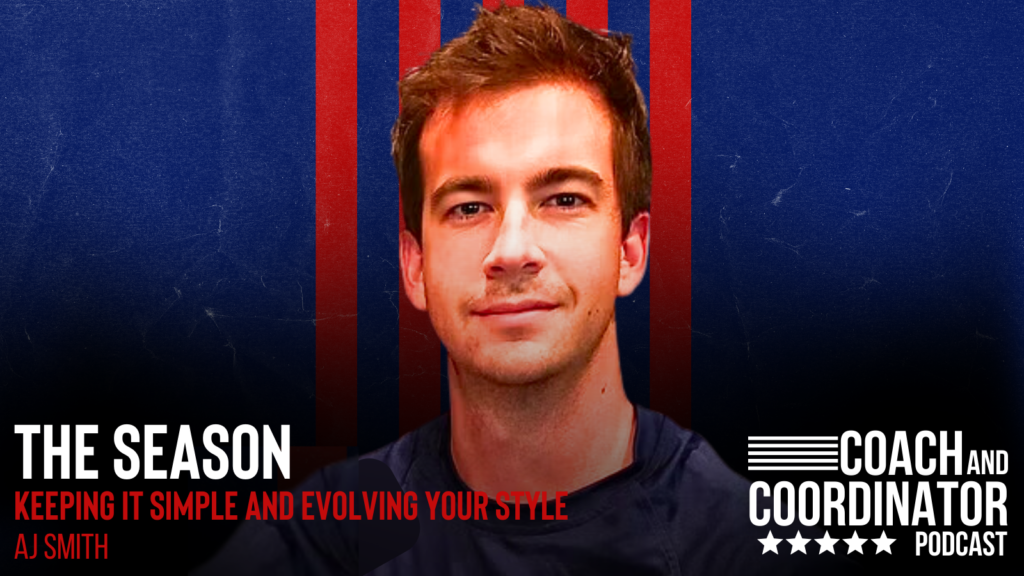 September 21, 2023
AJ Smith, OC for the Houston Roughnecks, helps us keep our call sheets and game plans simple, only adding wrinkles true to the identity of our teams while continuing to evolve as coaches.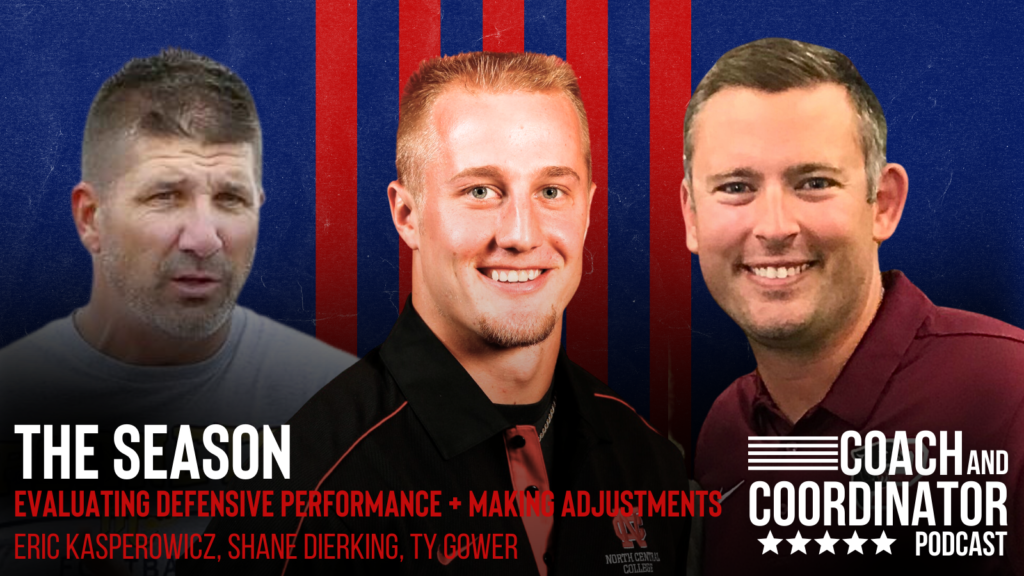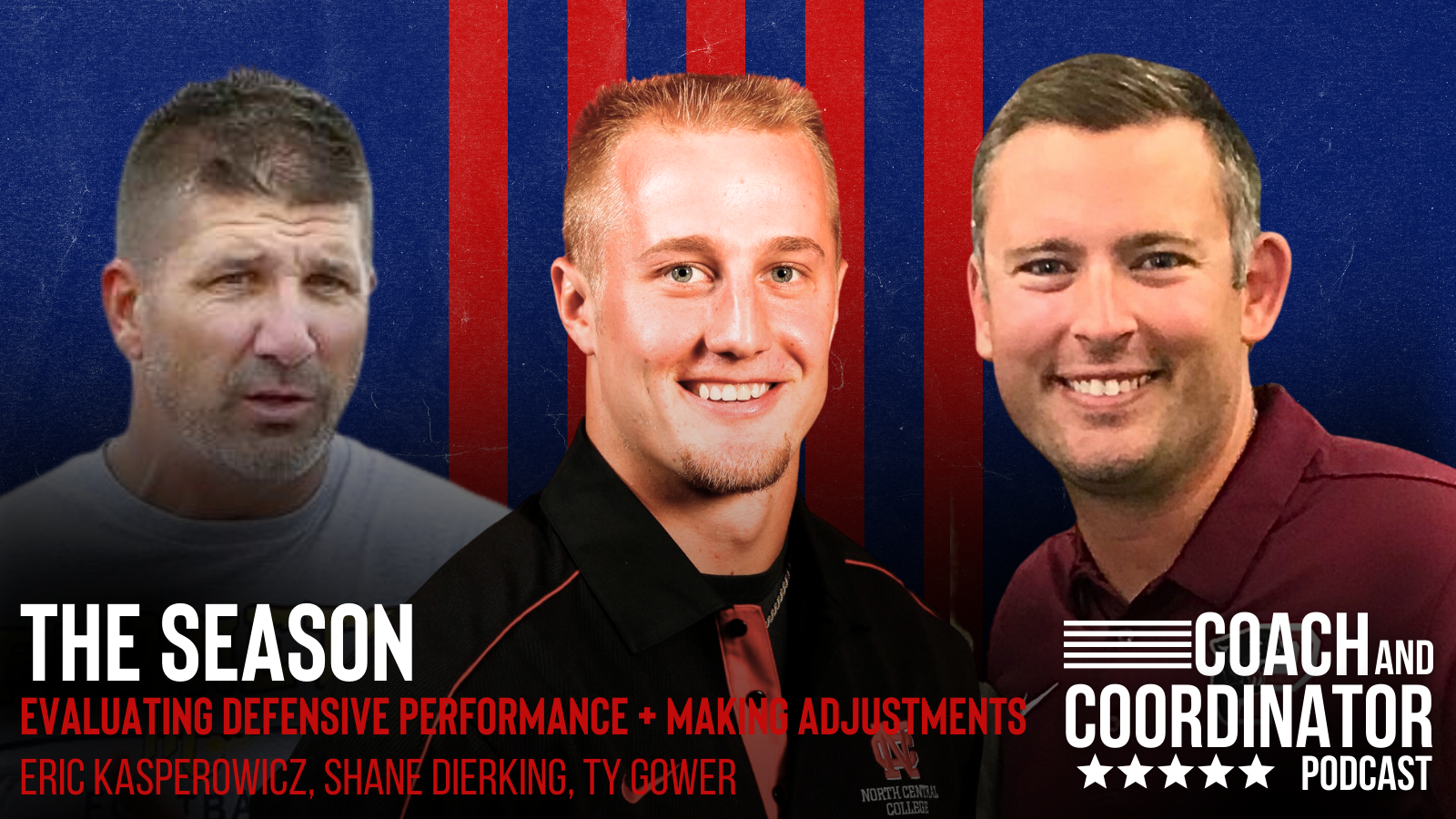 September 25, 2023
Eric Kasperowicz, Shane Dierking, and Ty Gower give us their adjustments for their defensive units. These mid-season evaluations are crucial to remaining on the right track or finding it again.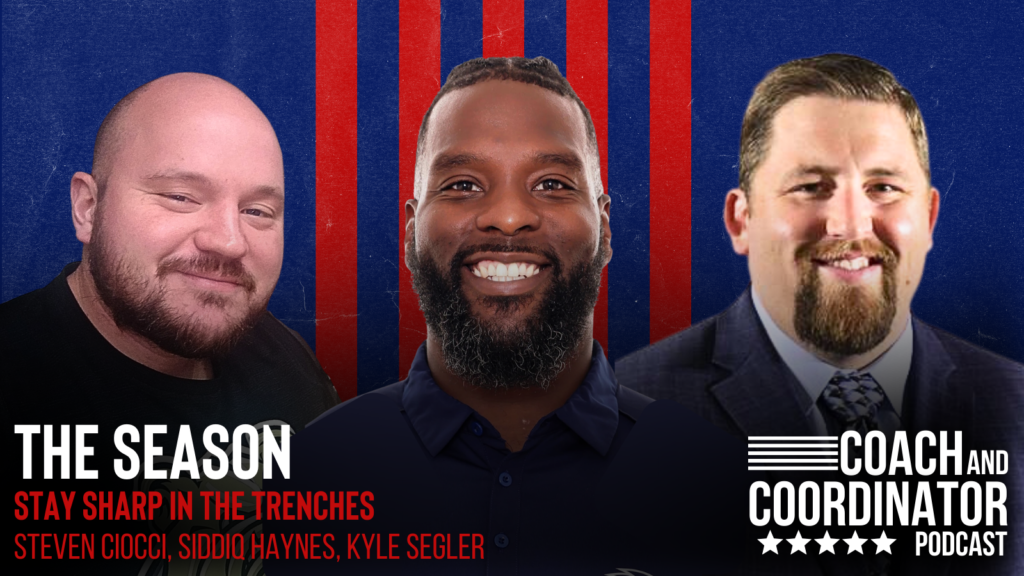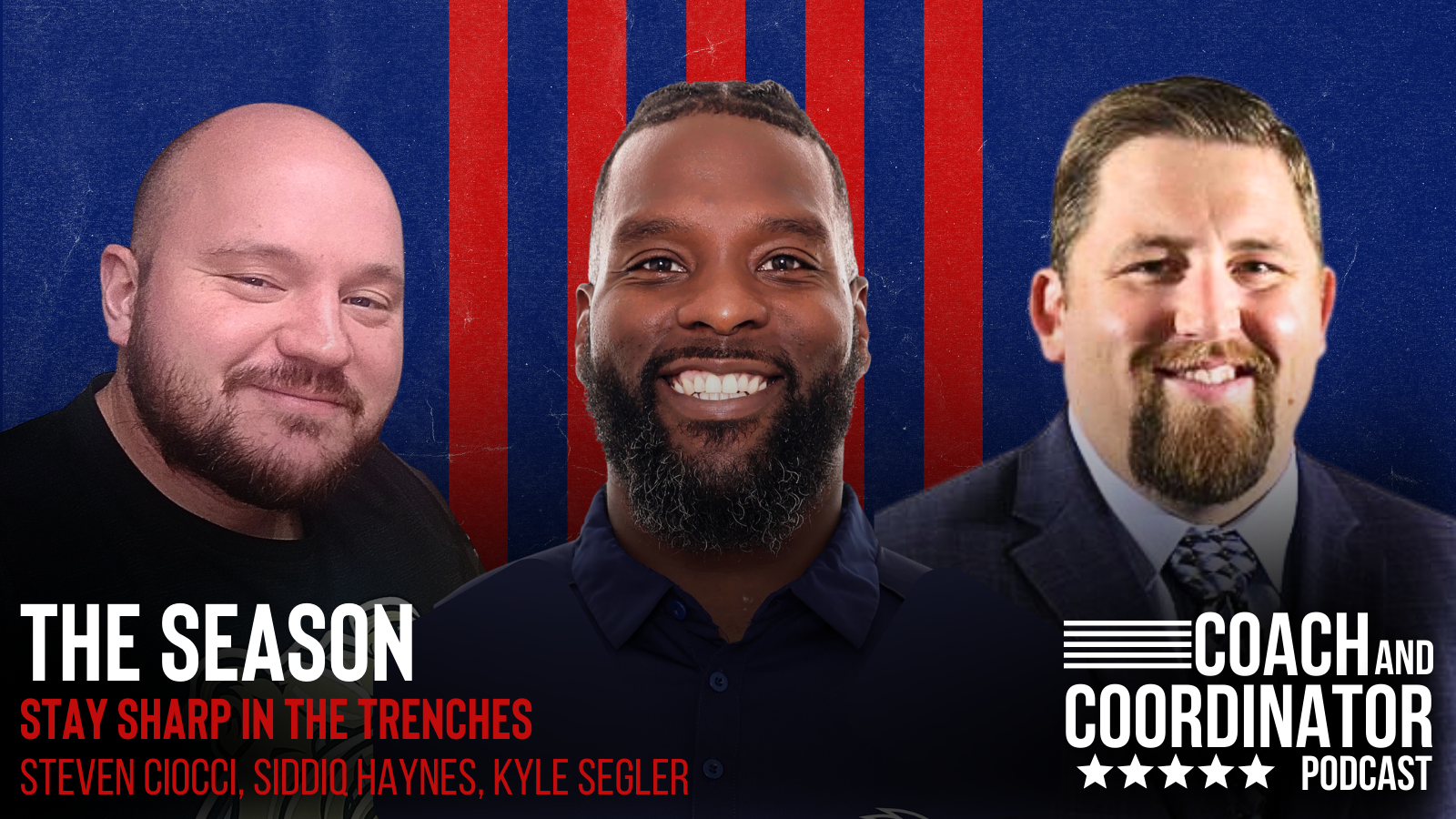 September 26, 2023
Steven Ciocci, Siddiq Haynes, and Kyle Segler discuss how they maintain peak performance for their guys in the trenches, sharing methodologies for rotations in practice and in games.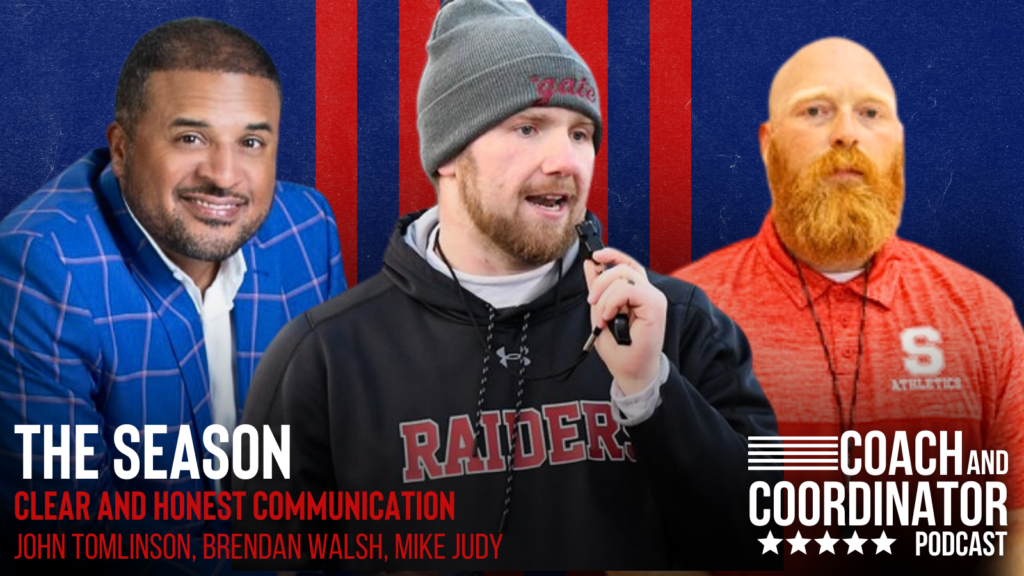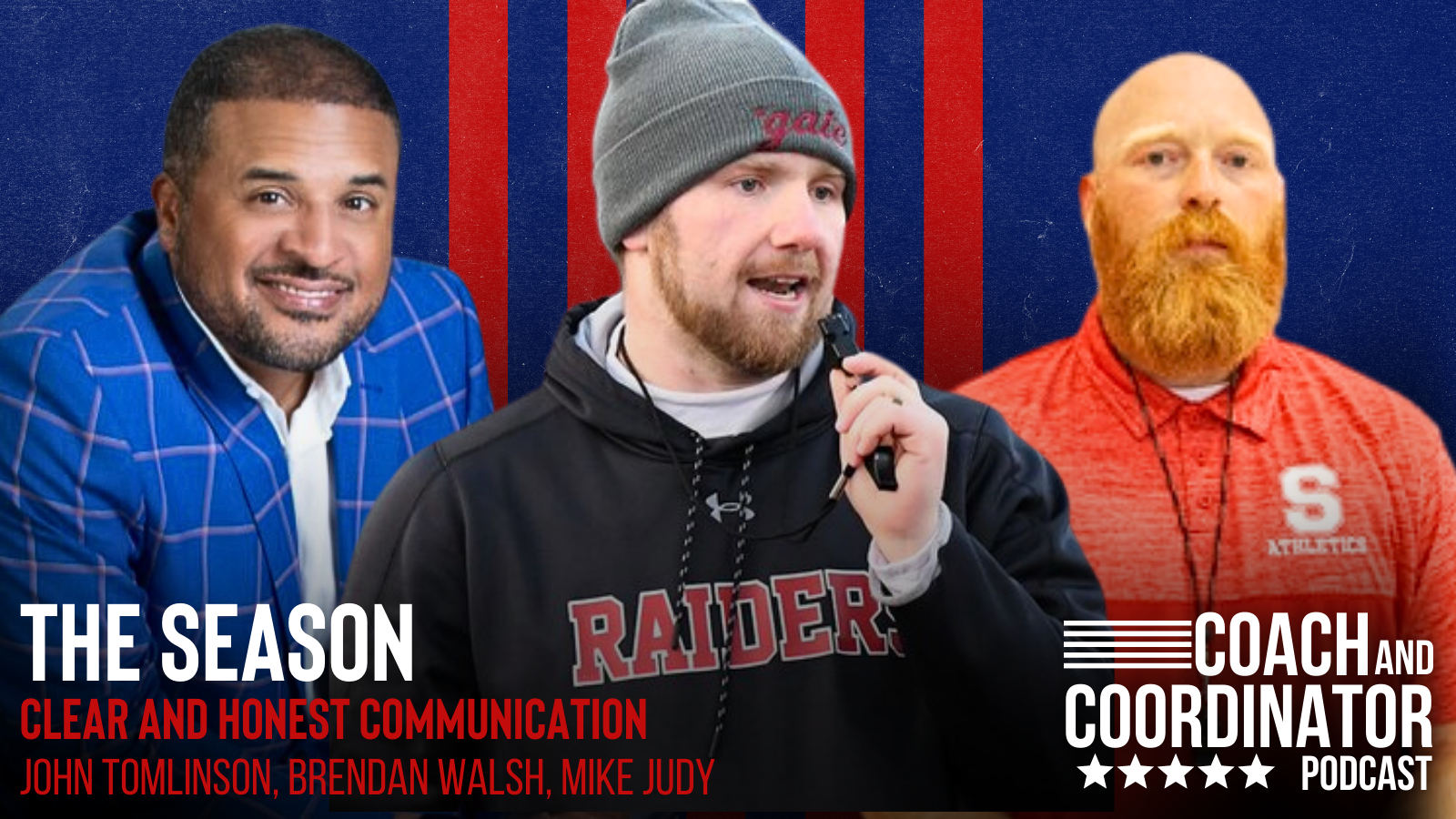 September 27, 2023
John Tomlinson, Mike Judy, and Brendan Walsh share approaches for clear and strong communication with players to have a positive impact on the remainder of the season.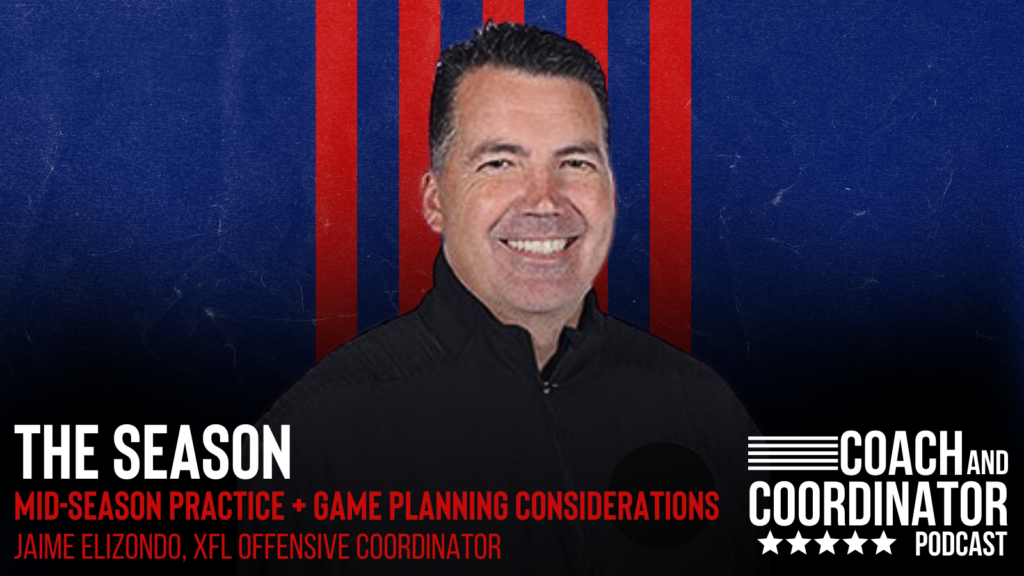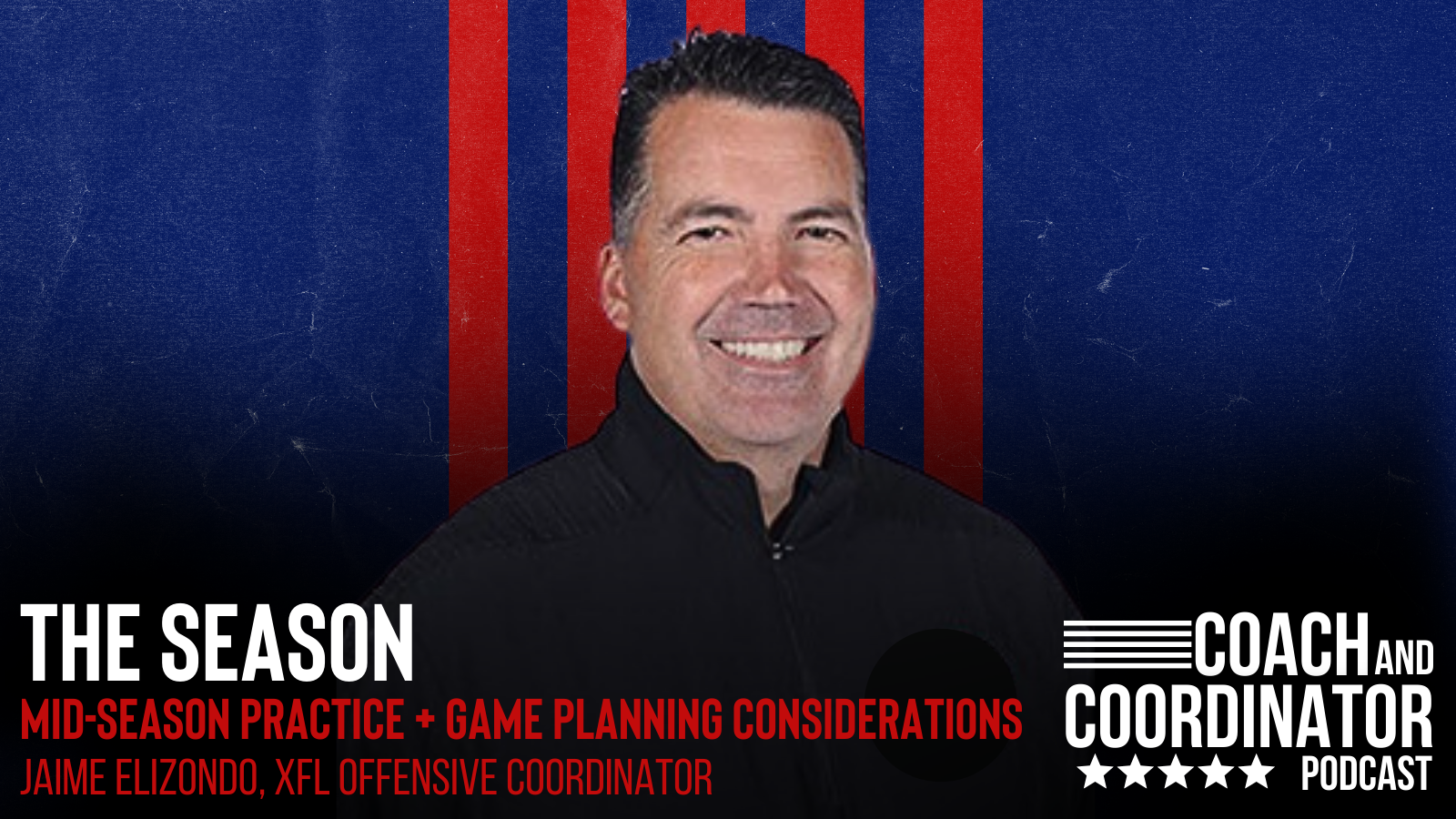 September 28, 2023
Jaime Elizondo discusses how to keep players fresh, remain committed to fundamentals, adjust practice plans, and add wrinkles to the call sheet without changing what you already do.