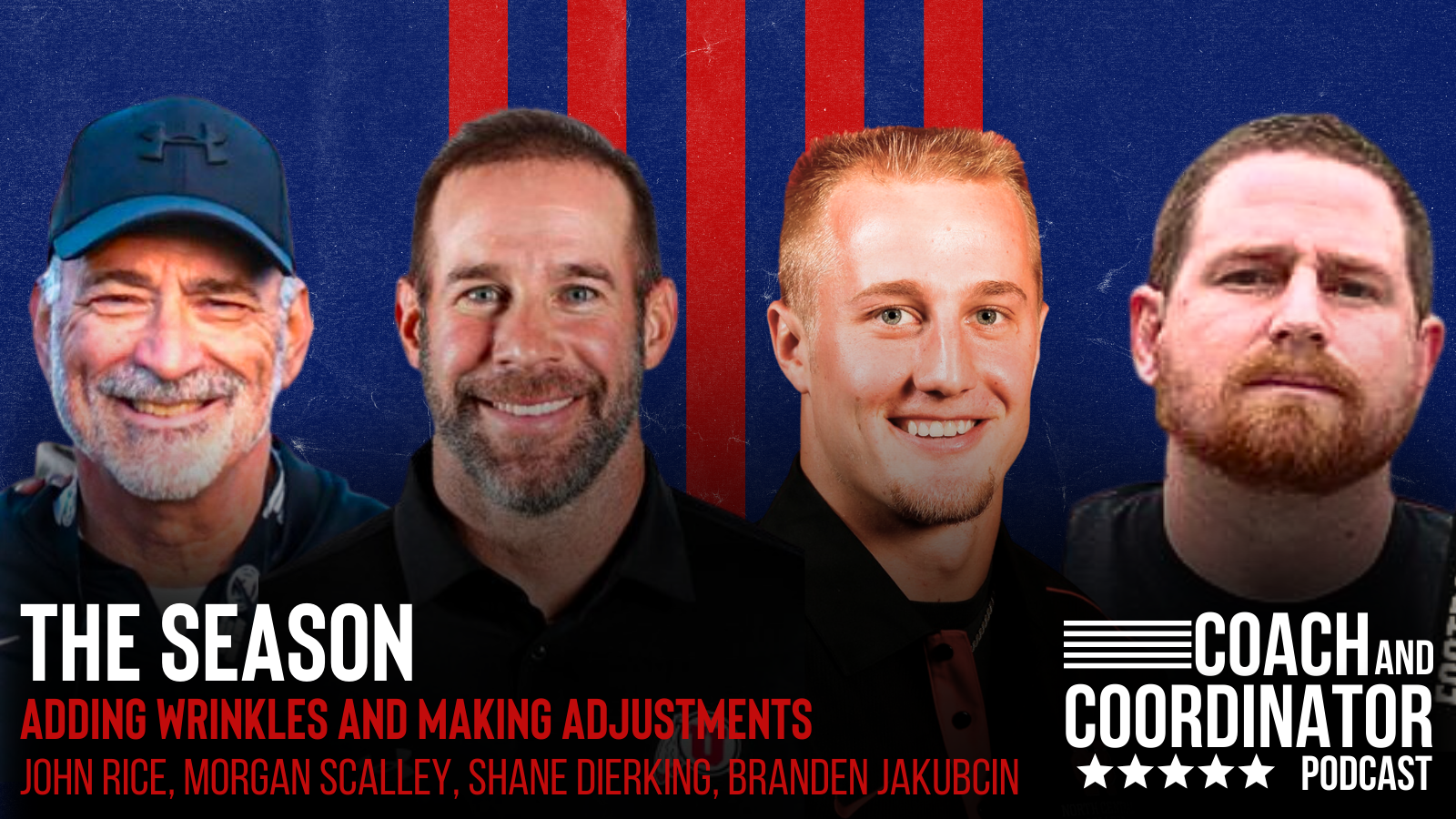 Morgan Scalley, Branden Jakubcin, John Rice, and Shane Dierking give us insight into their approaches to preparing for early-season opponents, adding new ideas, and remaining focused on fundamentals.
Listen On:
As we move through the early season, we continue to evolve and build around what we established in camp. At this point, we have to ask ourselves, how much more can this team handle? Are they ready for the next step in the progression? How much do we know about this week's opponent that we can adjust to or add a wrinkle for?
While we will have some data to work off of in the early weeks, we need to remember that the opponent is going through that early season evolution as well.
In this episode, we hear from Utah Defensive Coordinator Morgan Scalley, Heidelberg University Defensive Coordinator Branden Jakubcin, San Jacinto High School Defensive Coordinator John Rice, and Shane Dierking, the Defensive Coordinator of the defending D3 National Champions at North Central College. They all share their ideas for preparing for an early-season opponent, adding wrinkles, and making adjustments.