Coach and Coordinator Newsletter

Every Tuesday morning, we email out our Weekly Tip Sheet Newsletter – the best ideas from recent Coach and Coordinator Podcast episodes, as well as additional coaching development resources and recommendations sourced specifically for the 10% Coach.
The Weekly Tip Sheet is well-suited for 10% Coaches at all levels of play. It features head coaches, coordinators, and position coaches from high schools, small colleges, FBS schools, as well as professional ranks. We cover the entire marketplace of coaches. And within each episode, article, or video, we dive deep into the details of scheme, technique, and culture. The Weekly Tip Sheet covers it all for all those 10% Coaches at the leading-edge of the coaching bell curve.
Join the tens of thousands of coaches following us on Twitter/X and receiving this newsletter, and discuss the highlights in your staff meetings or with colleagues in our coaching community. The Tip Sheet can also include feature articles on strategies for all phases of the game, as well as actionable ideas from adjacent industries, such as leadership training, sports science and human performance, as well as cutting-edge technology, data, and analytics.
Preview of What You Can Expect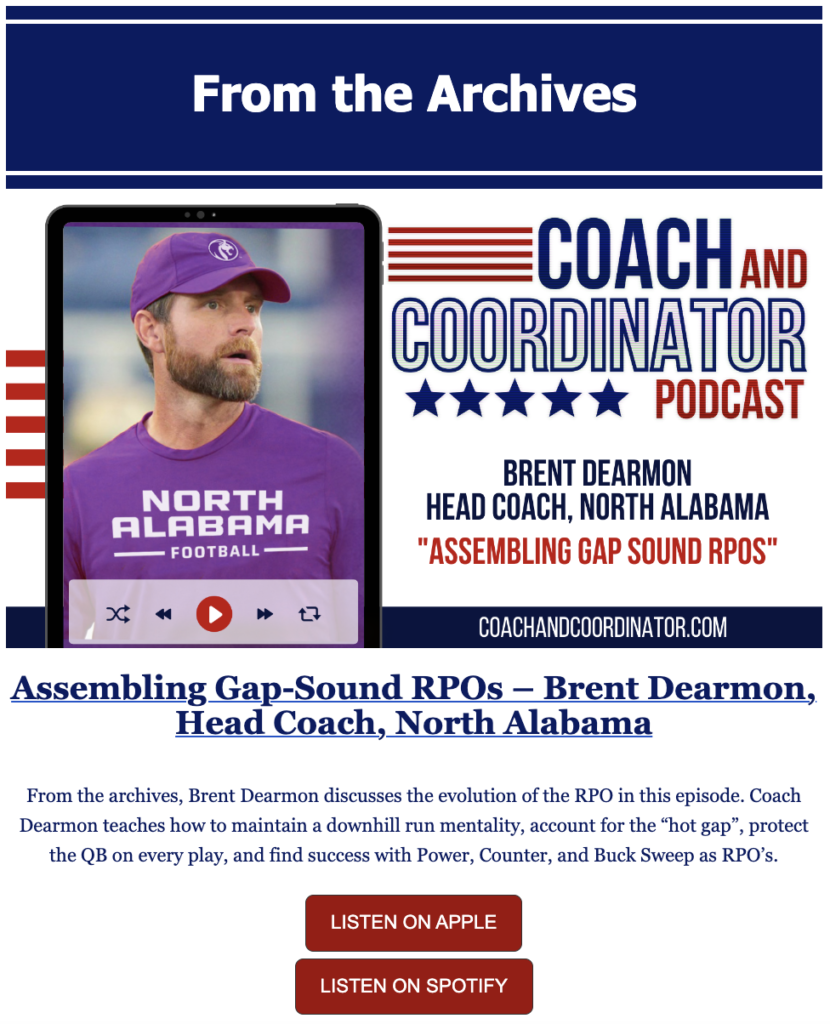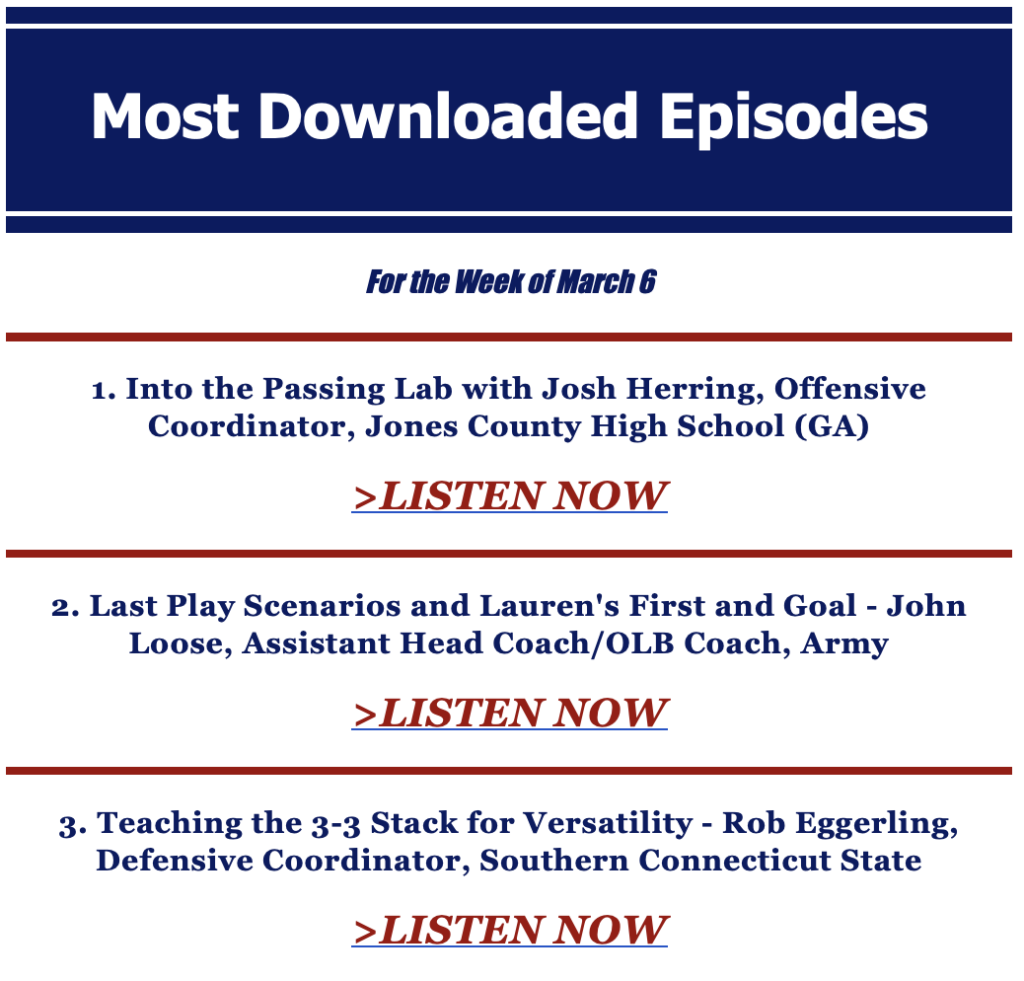 By signing up for the Coach and Coordinator Weekly Tip Sheet, you consent to our use of your email address. You are always entitled to withdraw your consent by following our email directions to unsubscribe.