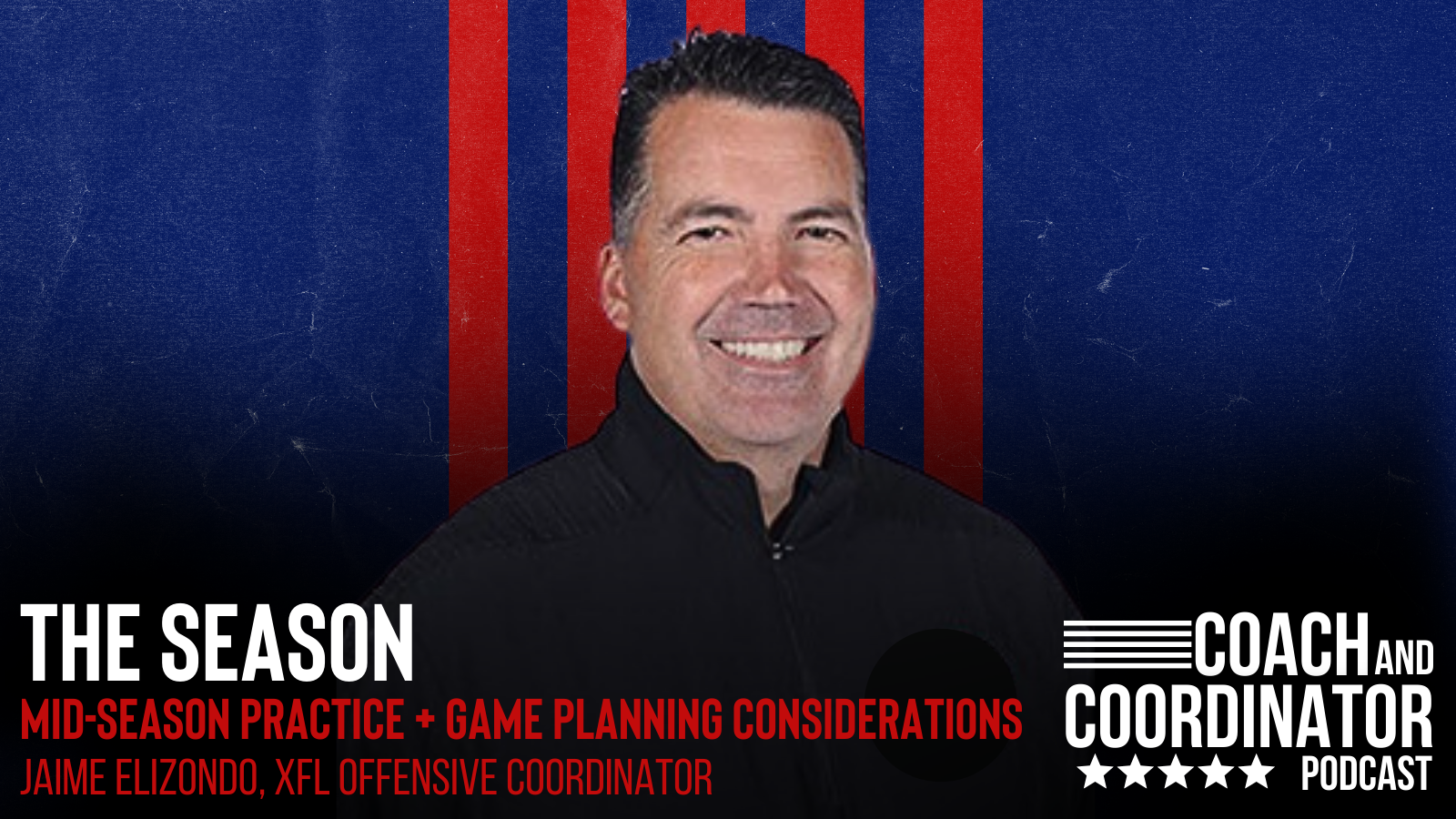 Jaime Elizondo, XFL Offensive Coordinator, provides tips for coaches seeking an edge as we get later into the season. Coach Elizondo discusses how to keep players fresh, remain committed to fundamentals, adjust practice plans, and add wrinkles to the call sheet without changing what you already do.
Listen On:
In this episode, Jaime Elizondo provides a wealth of great ideas from his 20-plus-year career that are helpful to coaches today as we get later into this season.
Coach Elizondo has coached at both the college and professional levels, most recently serving as offensive coordinator for the XFL San Antonio Brahmas in the 2022 and 2023 seasons after serving as head coach of the CFL Edmonton Elks in 2021.
Show Notes:
>The Balance of Physical and Mental
>Keeping Players Fresh
>How Much Hitting Do We Need to Do?
>You Can't Cut the Fundamentals
>Looking at Adjusting Team and Group
>Conscious of Play Count
>Team Run-Play Action
>Buffalo Bills Two-Minute Jog-Through
>Different Practice Plans Week-to-Week
>Being Prescriptive in the Practice Plan
>What Is the Day to Take the Load Off?
>Wrinkles and Tendencies
>Building Complements
>Importance of Self-Scout
>Look at Base Offense
>How Can We Run the Same Plays from a Reduced Split?
>How Does It Fit What We Already Do?
>Ken Dorsey's Input
>Thinking About Complementary Football
>Ravens Color Code System to Communicate Amongst Coordinators