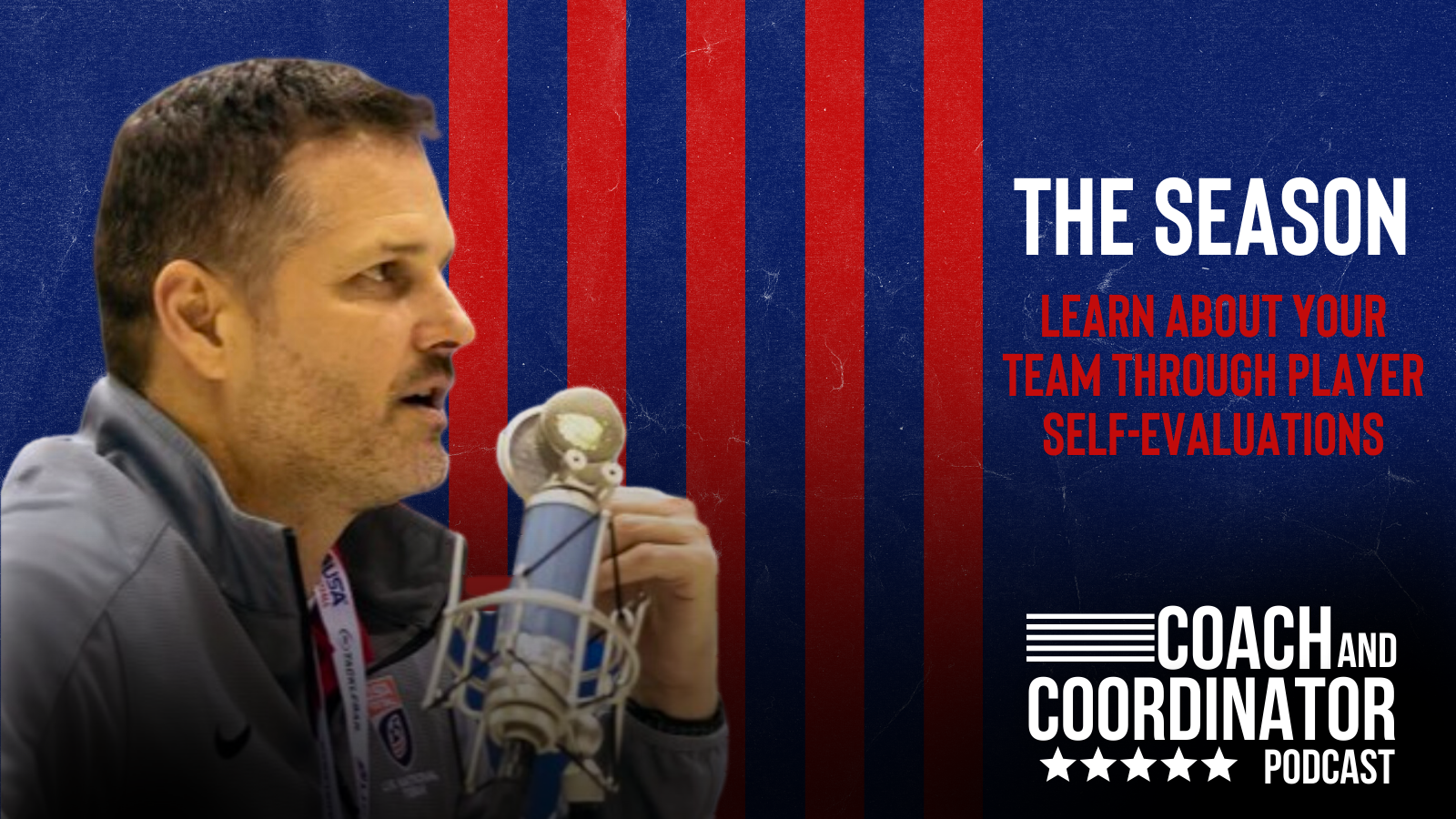 In this episode from our archives, Coach Keith Grabowski shares all the questions and survey items that have benefitted his teams plus the significance of player self-evaluations and the impact they have on a team's development.
Listen On:
These essential tools for understanding and developing players provide valuable insights into their perceptions, attitudes, and goals, allowing coaches to tailor their coaching approach to individual needs.
Download a copy of Keith's evaluation tool.
Show Notes:
>Self-Evaluation of the Player Using a 1-10 Scale
>Football Preparation
>Promoting the Program
>Social Behavior
>Attitude
>Passion for the Game
>Communication
>Punctuality
>Being a Good Teammate
>Dependability
>Rest and Sleep
>Diet
>Toughness
>Leadership
>Typical Contact Information on the Player
>Information on Position, Physical, Classroom, and Other Sports Played
>Names of Potential Recruits within the School
>Tell Us More About You
>More About Our Team: Best Players, Most Liked Teammates, Least Liked Teammates
>More About Our Opponents: Favorite Teams and Favorite Athletes