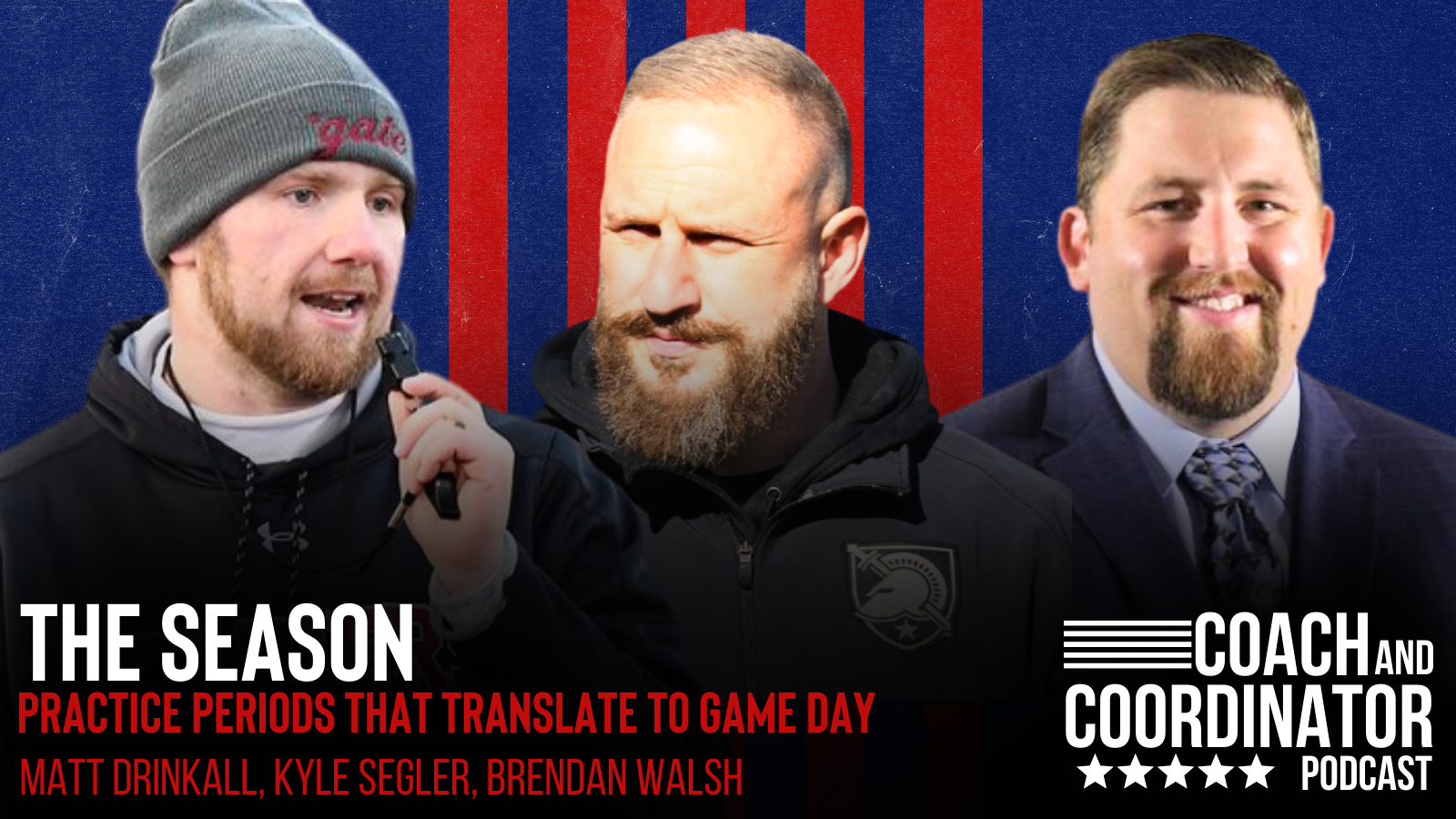 Matt Drinkall, Kyle Segler, and Brendan Walsh share valuable ideas for focusing your individual time and practice periods on the aspects of your scheme and technique that specifically will be used in the next game.
Listen On:
Coaching is not a copy-and-paste function. It requires an understanding of what your players need for a particular week and a particular game plan so that they are prepared for the plays you run, the looks the defense gives, and the situations that you will face.
In this episode, three coaches share their approaches to drills and practice periods to create the most effective way of preparing their players. While the focus is on offense, and particularly offensive line, the ideas shared apply across any position. We look at everything from a process for drill selection, to a focus on details, and creating an effective walk-through.
Coaches Featured in This Episode:
Matt Drinkall, Co-Offensive Coordinator and OL Coach, Army West Point
Kyle Segler, Offensive Line Coach, University of Louisiana-Monroe
Brendan Walsh, Offensive Line Coach, Colgate University
Show Notes:
>Drill Bank
>Spreadsheet Setup
>Avoiding Haphazard Approaches to Practice Planning
>Allocating Time Properly
>Pre-Practice Footwork Period
>Details That Create the Big Picture
>Practice Is as Important at the End of the Season as It Was in Camp
>Filming Walk-Throughs
>Seeing Their Eyes
Listen to all episodes in The Season.
---
SUBSCRIBE: