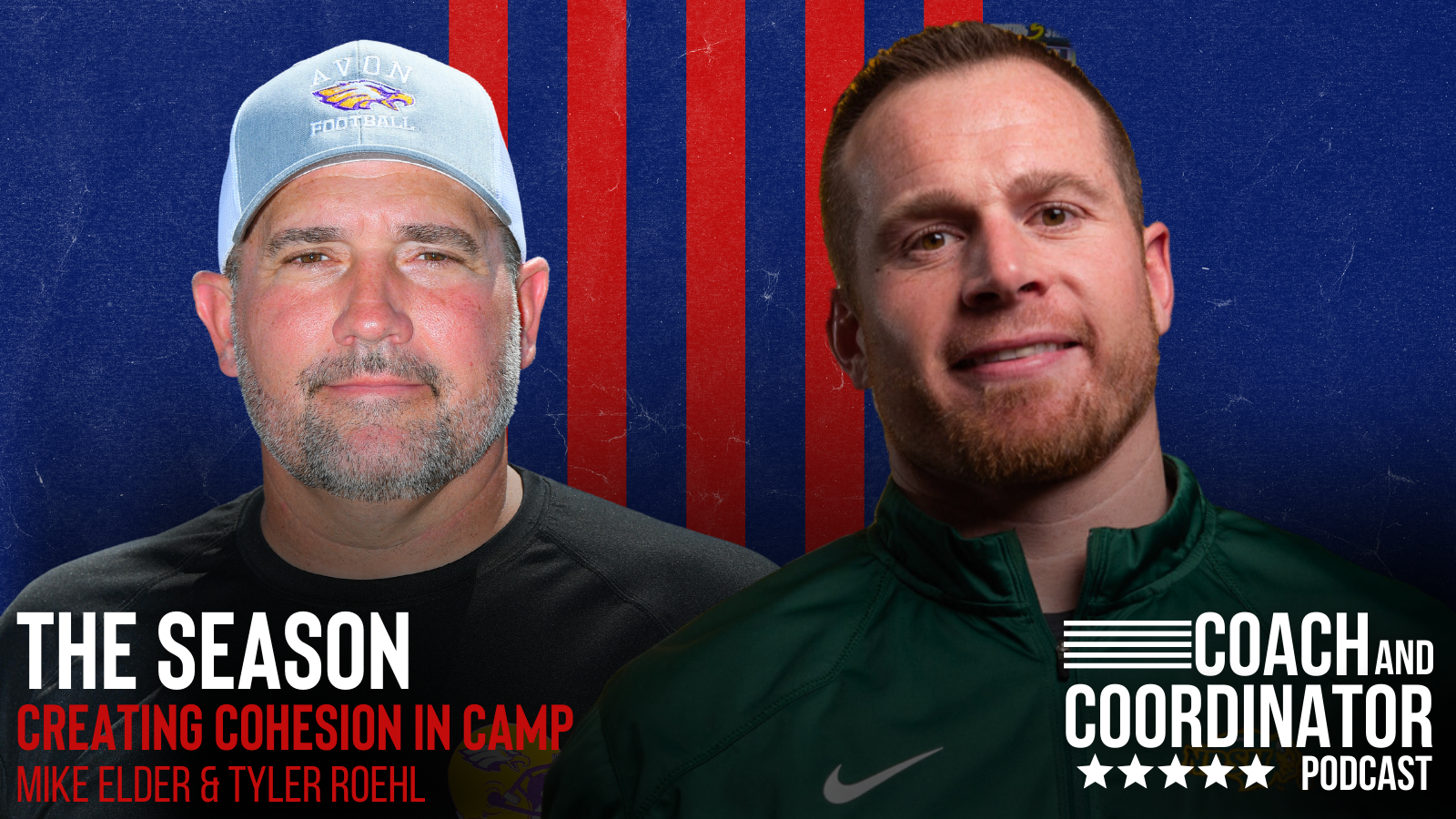 Tyler Roehl and Mike Elder explore strategies and shed light on how to create team cohesion during the critical camp period. From team-building exercises to promoting open communication, they share invaluable wisdom that benefits coaches at all levels.
Listen On:
Coaches understand that building a strong bond among players is not only crucial for on-field success, but also for creating a positive and supportive environment that fosters growth and camaraderie. In camp, the foundation for team cohesion is laid for the entire season, and the way a team comes together during this crucial period can make all the difference.
Throughout this episode, Tyler Roehl and Mike Elder offer practical advice for how to bring teams and units together with intentionality. They create opportunities for their players to bond off the field so that their ability to work together on the field is stronger.
Coaches Appearing in This Episode:
>Tyler Roehl (@Coach_Roehl), Offensive Coordinator, North Dakota State
>Mike Elder (@coach_elderm), Head Coach, Avon High School (OH)
Related Episodes:
Mike Elder
>The Importance of the High School Coach in Building a K-12 Football Program
Tyler Roehl
>Making the Fullback Great Again
>Utilizing the TE and FB in the Pro-Style Offense
Related Resources:
Tyler Roehl: Developing Fullbacks and Tight Ends
---
SUBSCRIBE: