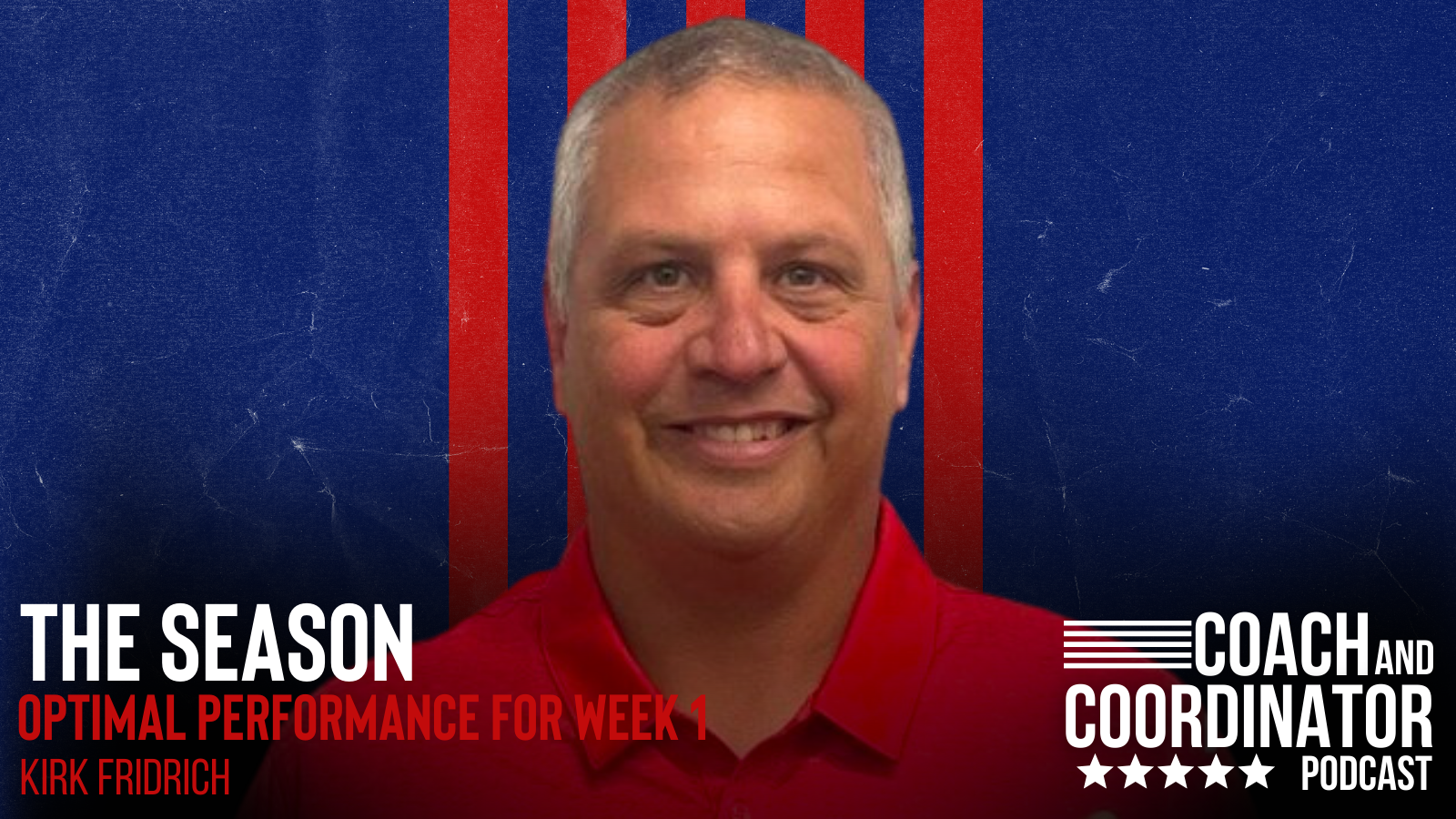 Kirk Fridrich, head coach of Union High School in Tulsa, Oklahoma, details how he winds down camp to prepare for week one, as well as how he sets the Redhawks' practice weeks up for the season.
Listen On:
In our great game, on-field success hinges on a delicate balance between rigorous practice and adequate recovery. The significance of managing the proper amount of work in practice cannot be overstated. It directly influences players' readiness for optimal performance on game day. Striking this equilibrium is essential to ensure players are primed both physically and mentally to face the challenges of game day.
In this episode, Kirk Fridrich, head coach of Union High School (OK), shares the practice formats that have resulted in the Redhawks winning over 200 games and five state championships under Coach Fridrich.
Show Notes:
>Cover as Much as You Can
>Be as Fresh as You Can Be on Game Day
>Dr. Erik Korem
>Ramp Up Reps to Game-Like Drives
>No Sweat Wednesday/Thursday and Sprint-Through Thursday/Fast Friday
>Benefits of This Format
>Recommendations for Wednesday and Thursday
Additional Kirk Fridrich Episode:
Coaching Up External Stakeholders
Related Episodes:
>Practice Scripting to Get Ready for Week 1
>Avoid the First Game Conundrum
Listen to all episodes in The Season.
---
SUBSCRIBE: