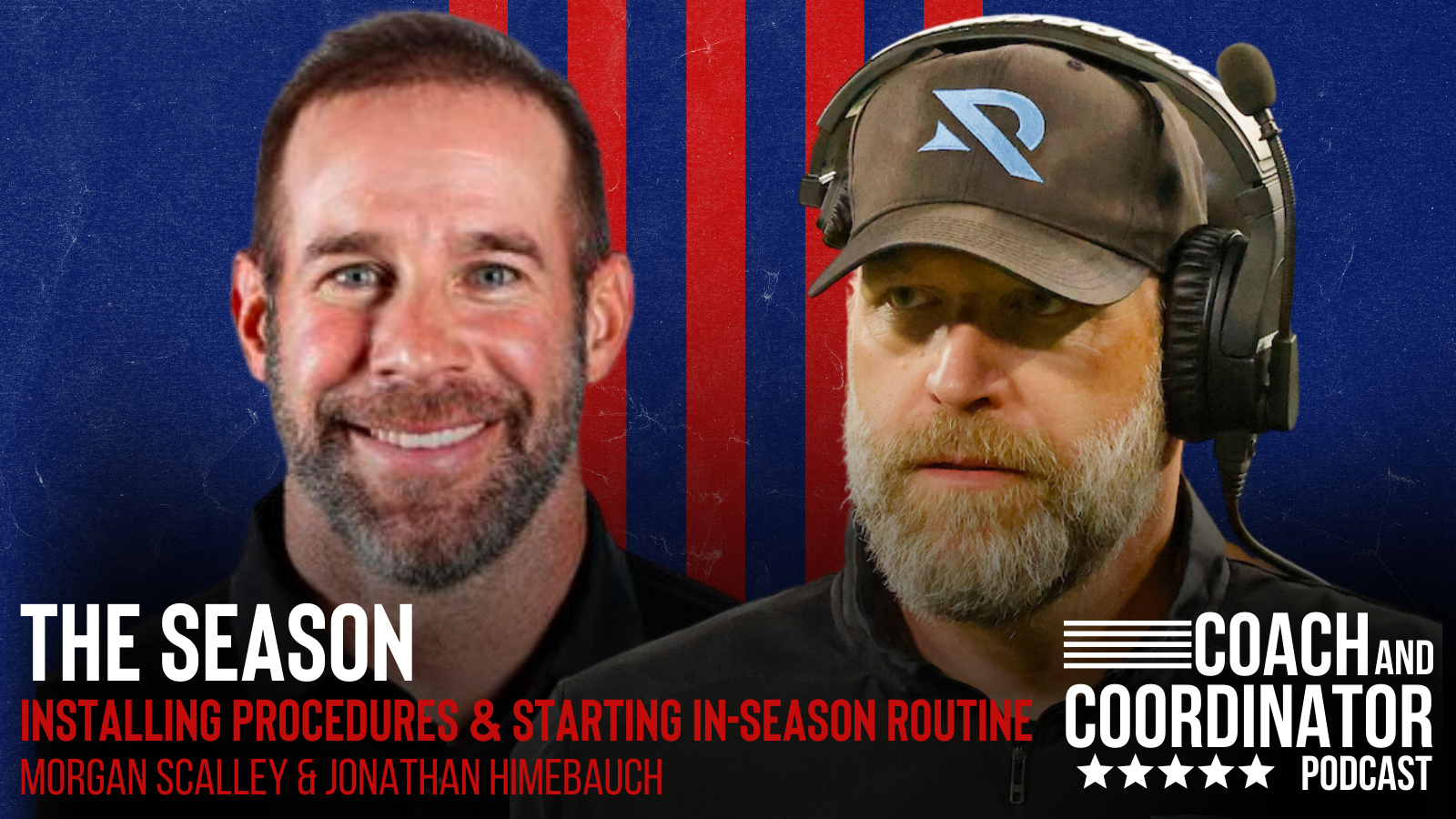 Morgan Scalley and Jonathan Himebauch point out the details coaches need to execute when making the transition from camp to week 1, including how to practice well on the first day of school and how to clearly communicate the week 1 depth chart and expectations.
Listen On:
The end of camp brings a new approach to the day and week. Schedules adjust with classes starting, and the new routine and rhythm of game week begins.
In this episode, Morgan Scalley and Jonathan Himebauch cover how and when to install the details of game operations, as well as the importance of clear communication with players as depth charts and playing opportunities become set, at least for week one.
Coaches Appearing in This Episode:
>Morgan Scalley (@RSNBUtes) is the defensive coordinator at the University of Utah.
>Jonathan Himebauch (@COACH_HIMEY) is the offensive line coach for the XFL champion Arlington Renegades.
Show Notes:
>Dealing with the First Day of School
>Installing Game Day Procedures
>Plan for Everything That Happens on Game Day
>Be Deliberate with Communication on the Depth Chart
>Adjusting Practices and Changing the Focus
Additional Episode Featuring Coach Himebauch:
The Mushroom Society: 5 as One
Listen to all episodes in The Season.
---
SUBSCRIBE: