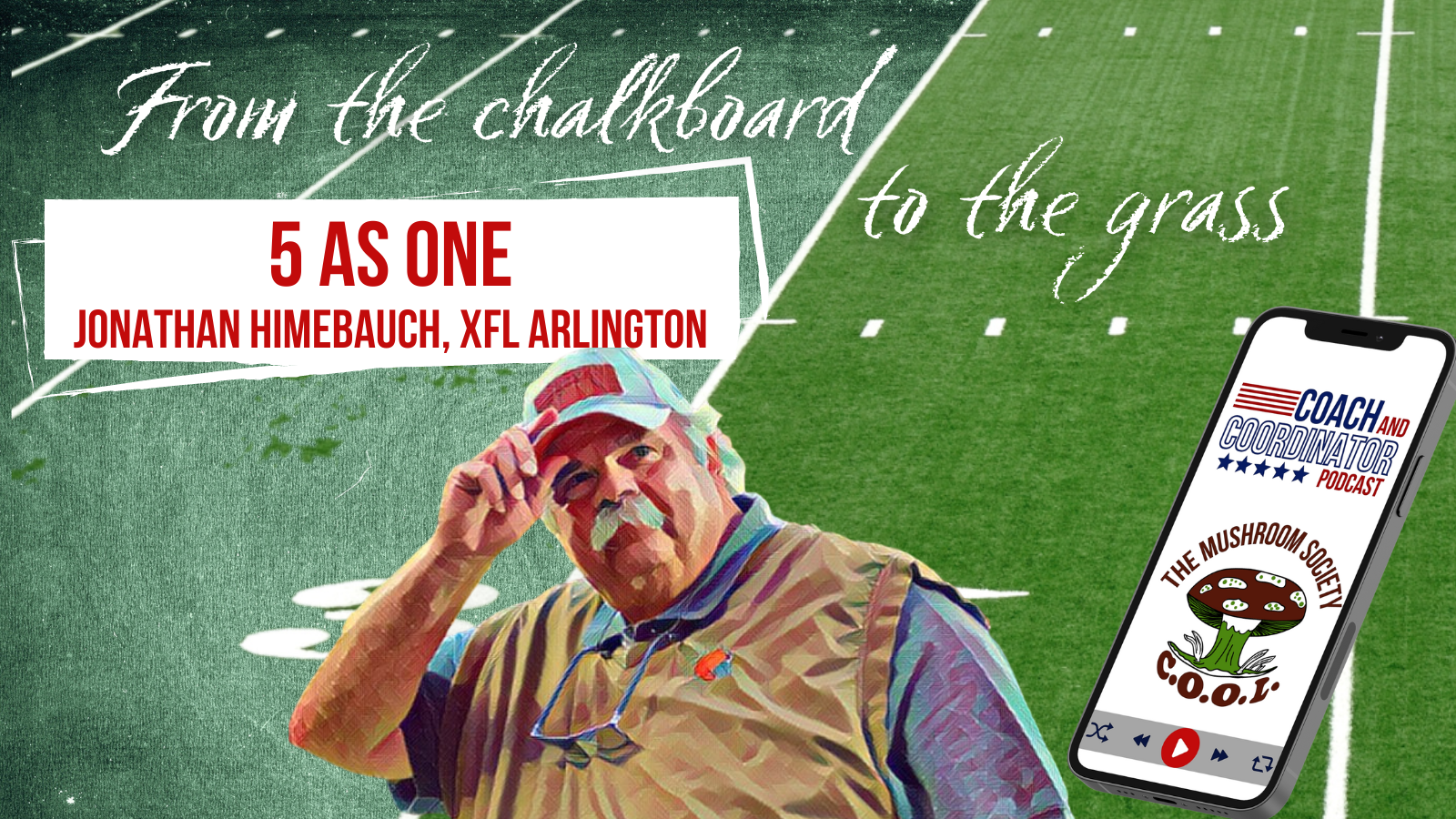 Jonathan Himebauch, new Offensive Line Coach for the XFL's Arlington franchise, shares stories and examples of building a strong culture inside the OL room throughout a season of dynamic activity.
Jonathan Himebauch was recently introduced as the Offensive Line Coach for the XFL's Arlington franchise. He spent the 2022 season leading the Birmingham Stallions to the USFL Championship. Himebauch played collegiately at USC and spent two preseason camps in the NFL (Arizona Cardinals and Kansas City Chiefs) before playing in NFL Europe (Rhein Fire), the CFL (Toronto Argonauts), and XFL (Los Angeles Xtreme). After retiring from playing and coaching at the high school and college levels for five seasons, Himebauch entered the professional coaching ranks with the CFL's Calgary Stampeders, launching a 20-year coaching journey. Coach Himey has enjoyed fulfilling stops and five professional championships throughout the NCAA, XFL, and CFL, highlighted by back-to-back Grey Cup Championships with the Montreal Alouettes. Coach Himey is also the Founder and CEO of @5asONE – training for offensive line culture, recruiting, and development.
Follow Jonathan Himebauch on Twitter @COACH_HIMEY.
Additional Mushroom Society Episodes:
Safety Through Superior Technique, Featuring Mike Pollak
The Transition from Camp to the Season
Additional Resources:
5asOne
Offensive Live Development and Skills
---
SUBSCRIBE: