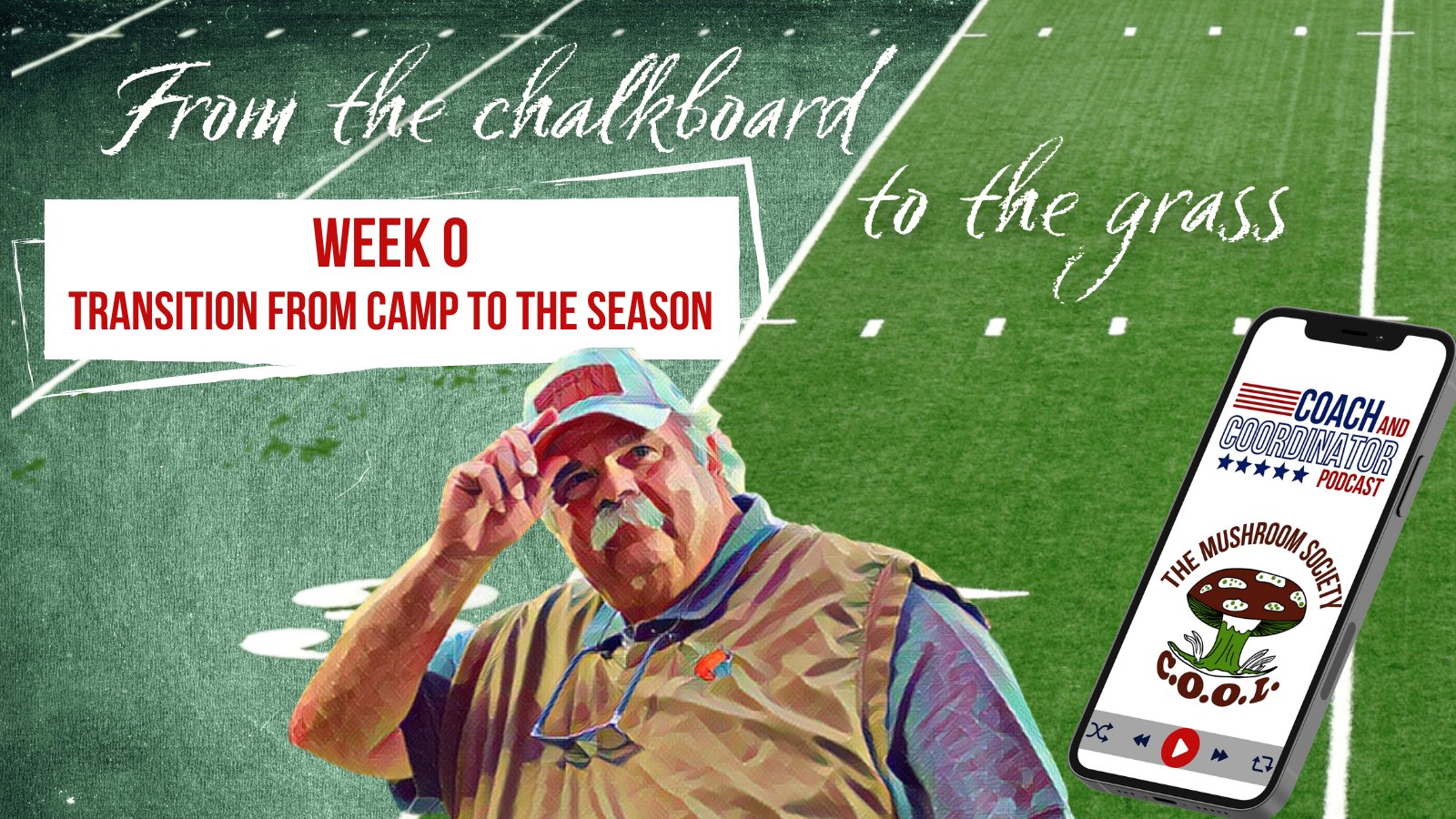 Bob Wylie , Founder of the COOL Clinic, kicks off the 2022 season of The Mushroom Society with pro tips for offensive line coaches when practicing game plans, filming practice, watching film, and more.
Bob Wylie brings 42 years of offensive line coaching experience to the podcast. An alumni of both the NCAA and NFL, Wylie's resume includes stints with the New York Jets, Tampa Bay Buccaneers, Cincinnati Bengals, Chicago Bears, Arizona Cardinals, Denver Broncos, Oakland Raiders, and Cleveland Browns. He also coached in the CFL for Winnipeg Blue Bombers, Saskatchewan Roughriders, and Ottawa Redblacks. Wylie is currently the executive director of the COOL Clinic, the premier annual gathering of coaches of offensive lineman from across all levels of play in North America. Wylie brands this fraternity of coaches "The Mushroom Society" because like the fungus, OL coaches are often kept in the dark and fed garbage, yet thrive under these conditions.
Follow The COOL Clinic on Twitter @thecoolclinic.
Additional Offensive Line Episodes:
Coaching that Builds Relationships – Part 1
Coaching that Builds Relationships – Part 2
Additional Offensive Line Resources:
---
SUBSCRIBE: