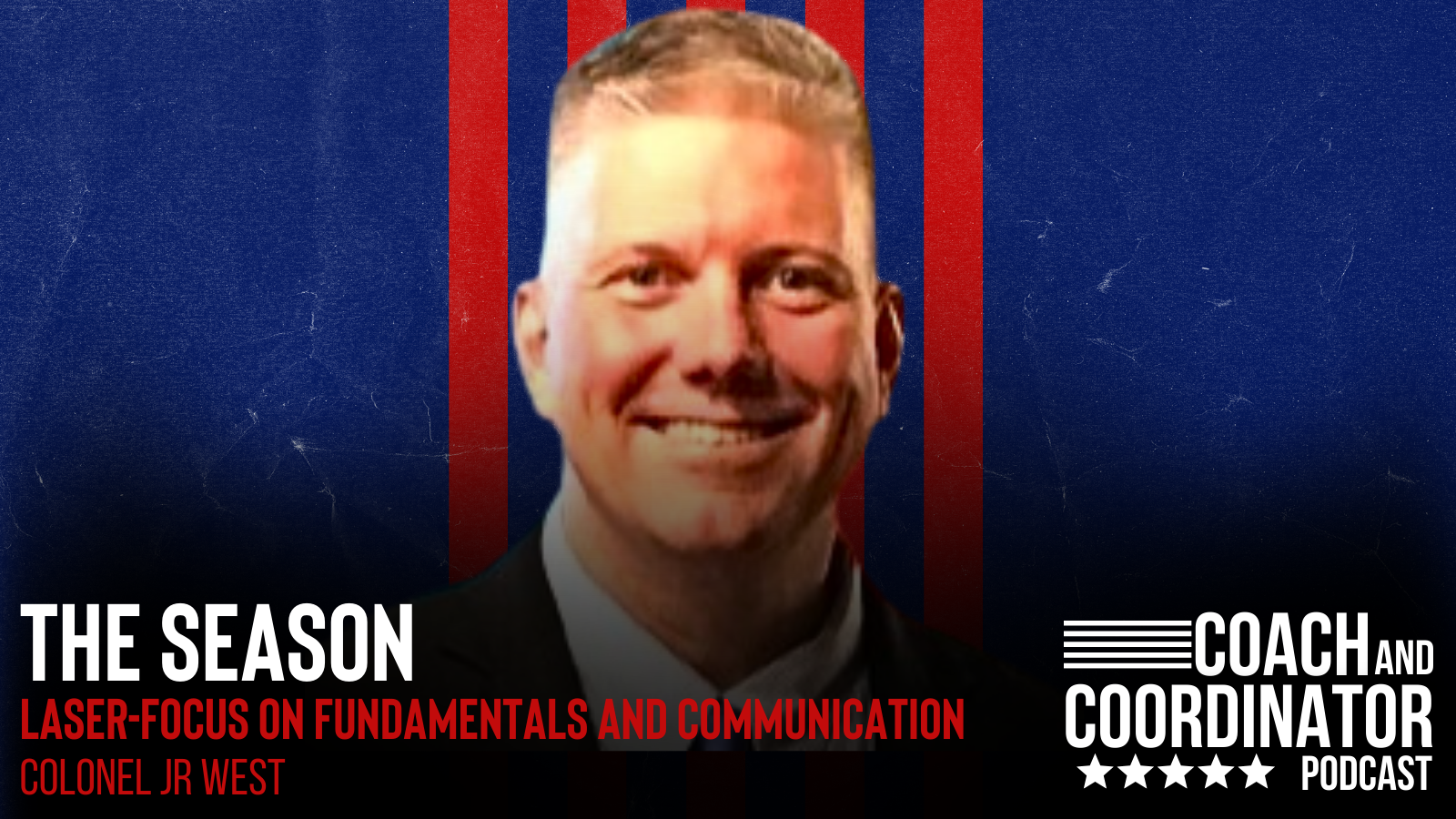 Colonel JR West brings the unique perspective of serving as a leader in the Army, coaching for ten seasons, and having played for Army West Point.
Listen On:
In this special edition of Coach and Coordinator Podcast, we gain perspective on the season from United States Army Colonel JR West. We discuss different aspects of the season with insight into how fundamentals and communication, whether in football, the military, or life, will always lead to a win.
Show Notes:
>Why Coaching Matters
>The Purpose of Creating Go Army Edge
>Fundamentals, Fundamentals, Fundamentals
>Investing in Individuals
>Communication
>After Action Reports
Listen to all episodes in The Season.
---
SUBSCRIBE: