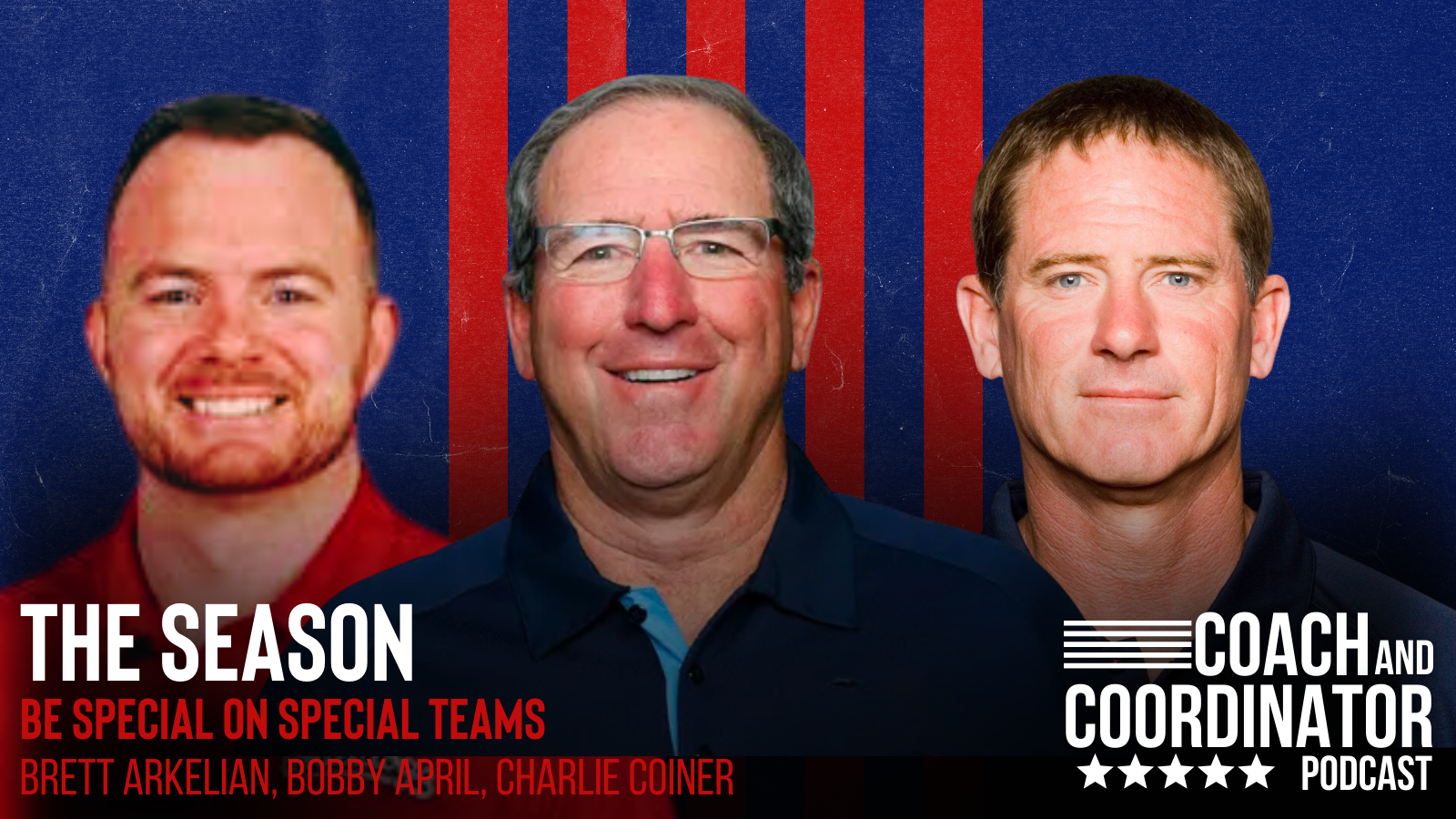 Bobby April, Charlie Coiner, and Brett Arkelian discuss simple ways to gauge special teams success, prepare for the unusual, and coach kickers and punters, especially if your background is not in kicking or punting.
Listen On:
Special teams is an area a team can capitalize on in the early season. To be successful on special teams, coaches must be organized in the way they operate and attentive to the details. It doesn't need to be a complex undertaking. It simply means having a sound structure, and you are able to implement it well.
In this episode, we talk with retired NFL special teams coach Bobby April, who was recognized as NFL Special Teams Coach of the Year in 2004 and 2008, Charlier Coiner, who spent 19 years in college football and the NFL with a focus on special teams, and Brett Arkelian, who is an analyst and special teams coach for Fresno State.
Coaches Featured in This Episode:
Brett Arkelian, Analyst and Special Teams Coach, Fresno State University
Charlie Coiner, Retired NFL and College Coach
Bobby April, Retired NFL Special Teams Coordinator
Show Notes:
>Keys to Great Contact
>Hit It with a Sledgehammer
>How to Drill It
>Lock Out Kicks
>Goal Post Kicks
>Same Approach Every Time
>Dry Run/Walk-Through for Kickers
>Punters: It's All About Hands
>Laces: Spaces Drill
>Be Like a Bad Baseball Pitcher
>Work No Fundamental Movement Skills
>Dealing with Unusual Formations/Plays on Special Teams
>How to Present Content and Structure
>Dealing with Shield Punt
>Swinging Gate
>Defending Fakes
>Organization
>Gauging Success
>Stats for Complementary Football
Listen to all episodes in The Season.
---
SUBSCRIBE: