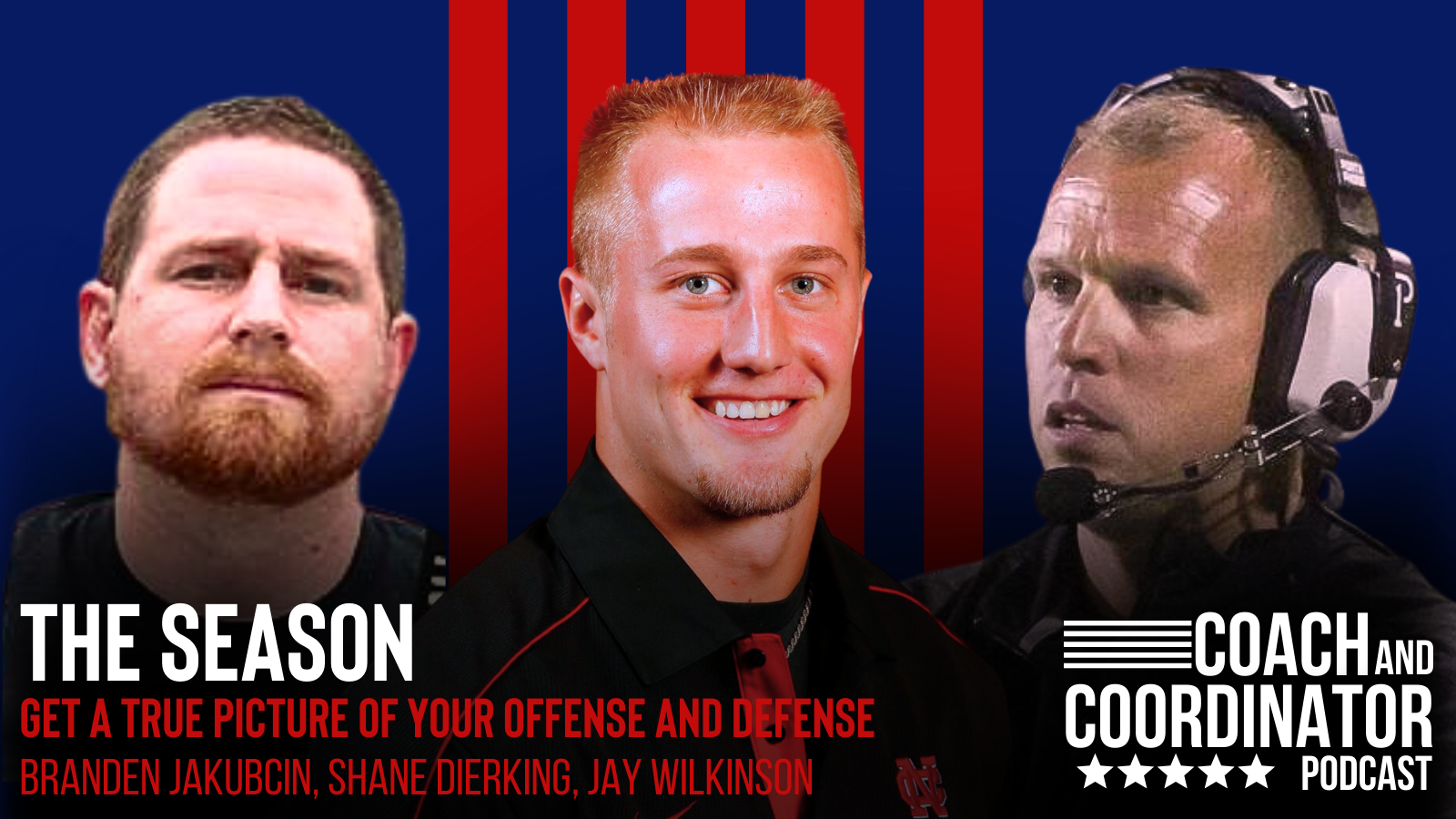 Branden Jakubcin, Shane Dierking, and Jay Wilkinson reveal the methods they employ to evaluate their units, make data-driven adjustments, and turn those adjustments into actionable items both coaches and players can take ownership of.
Listen On:
While wrapping up a season, evaluation and analysis play crucial roles in identifying both the strengths and weaknesses of your offense and defense. Coaches and analysts strive to gain a true picture of their team's performance, allowing them to make informed decisions for improvement.
Getting a true picture of an offense's or defense's strengths and weaknesses is a multifaceted process that involves statistical analysis, tactical evaluation, and emphasis on fundamentals. By utilizing these methods, coaches gain valuable insights into their unit's performance to make decisions for improvement. This comprehensive approach allows you to identify patterns, adjust tactics, and foster a culture of accountability.
As the offseason progresses, these evaluations lay the groundwork for refining strategies, studying successful offenses or defenses, and focusing on areas that require improvement. With a well-informed evaluation process, coaches lead their units to even greater success in the seasons to come.
Coaches Featured in This Episode:
Branden Jakubcin, Defensive Coordinator, Heidelberg University
Shane Dierking, Defensive Coordinator, North Central College
Jay Wilkinson, Offensive Coordinator, Fayetteville High School (AR)
Show Notes:
>Methods Used to Assess Strengths and Weaknesses
>How to Analyze Goals, Formations, and Coverages to Determine Efficiency and Inefficiency
>Focusing on Improving Specific Scenarios and Schemes
>Run and Pass Efficiency, Formations, and Coverage Variations
>The Significance of Fundamentals and Finish
>Quality Control Spreadsheet
>The Efficiency, Explosiveness, and Negative Plays of Different Categories and Field Positions