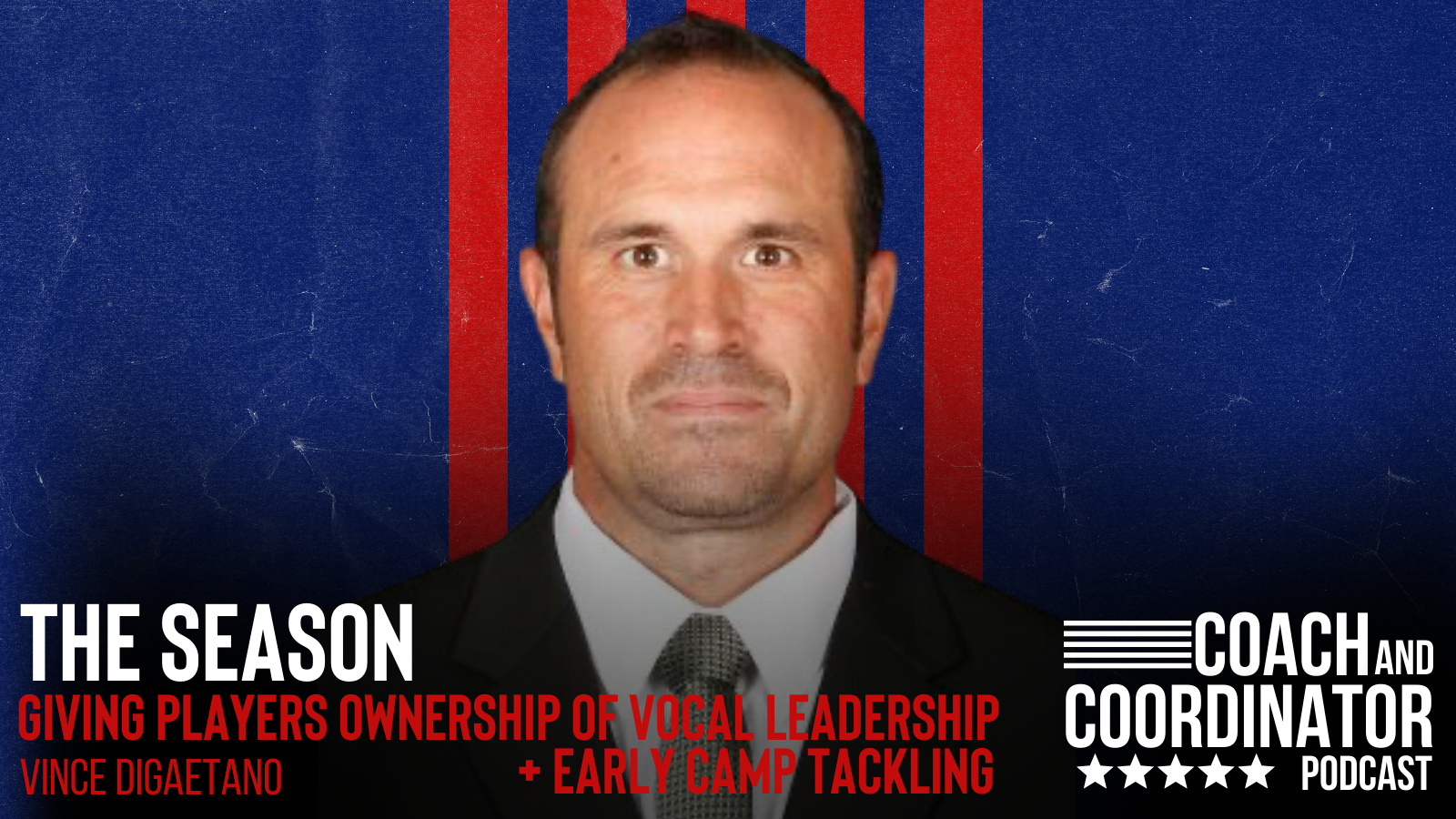 Vince DiGaetano, assistant coach at Fordham University, joins us all season long as our in-house tackling expert. In this episode, Coach DiGaetano provides tips for cultivating leadership amongst the players in the program as well as how to rep tackling fundamentals early in camp.
Listen On:
Vince DiGaetano (@CoachDiG) has served on multiple coaching staffs in his career, including taking over as head coach in a very unique situation five days before the start of camp in 2018 at SUNY Maritime. That season, he led the Privateers to a 7-4 mark and a birth in the New England Bowl.
We start this episode by learning how Coach DiGaetano built the leadership of the Maritime program by making the players a big part of the vocal leadership during camp. This case study is one we can all learn from and apply to our own situations.
We then dig into tackling with Coach DiGaetano who gives tips for early camp tackling, especially in training situations that do not get much live work because of how we prioritize safety.
Show Notes:
>Getting the Players to Lead Vocally
>Training Players to Be Vocal
>Pairing Player and Coach Together
>Tackling Situations
>Training Tackling Efficiently
Additional Coach DiGaetano Episodes:
>The Players Write the Practice Plan
>Deep Dive on Defense: Team Tackling
>Defining Practice Tempos and Finishes for Better Performance
>Trends in Teaching Tackling
>Short Prep Time for the Season
Related Resources:
>Winning Gaps with Engaged Tackles
>Deep Dig: Preseason Tackling Fundamentals
>Effective Team Tackling with the 3 C's: Contact, Chase, and Converge
---
SUBSCRIBE: