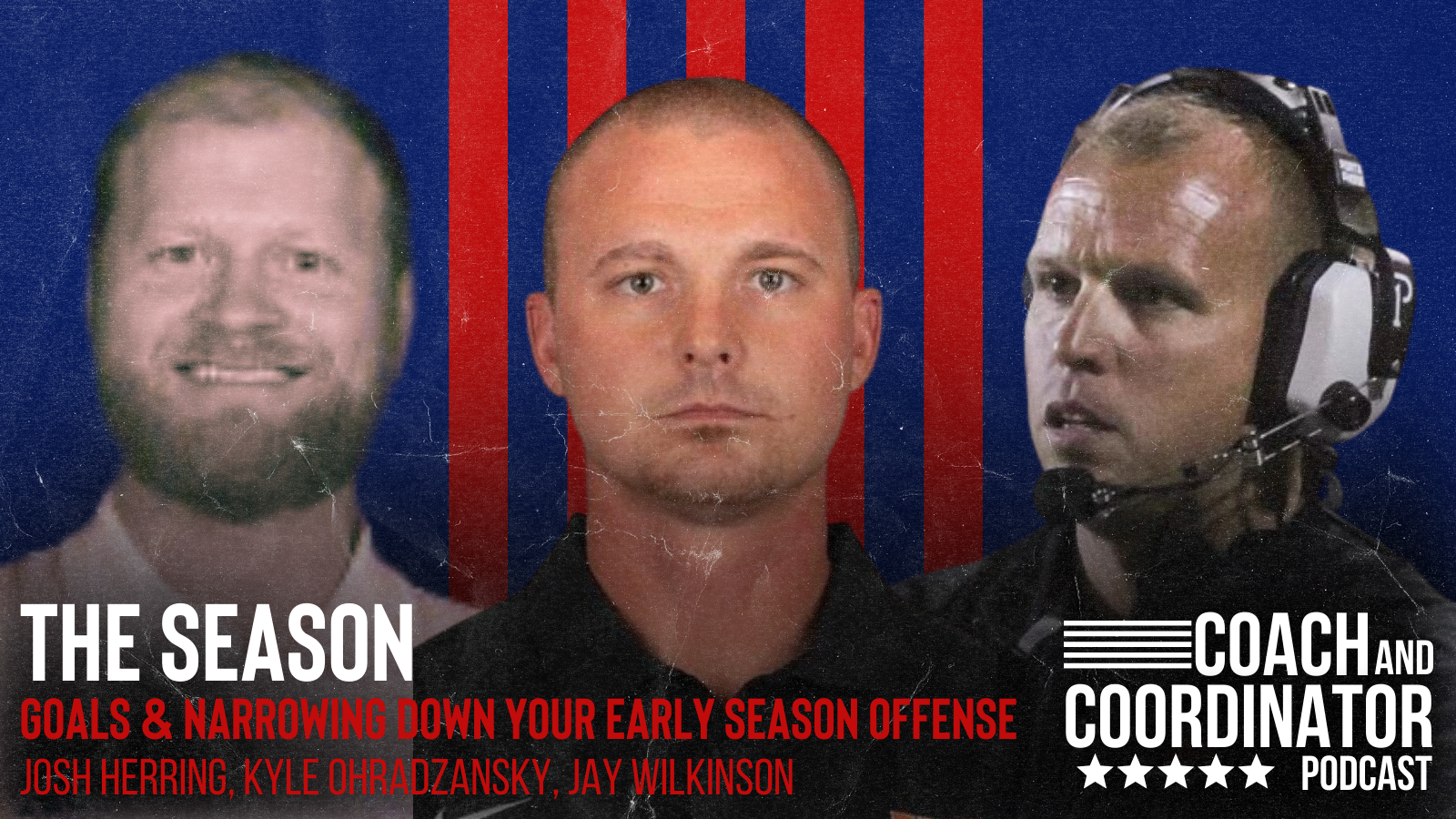 Josh Herring, Kyle Ohradzansky, and Jay Wilkinson share the achievable goals they set for their offenses going into week one, plus how they pare down an entire camp install to something most effective on game day.
Listen On:
The early weeks of the season present varying levels of challenges depending on how your schedule is set up. Regardless of opponent, having clear objectives for your offense as well as a sound thought process for what goes into those early season game plans is important to getting your offense started off on the right foot.
In this episode, three coaches take a look at their offensive goals and how they achieve them with packages built around what their players do best.
Coaches Appearing in This Episode:
>Josh Herring (@joshherring1) is the quarterbacks coach at Lassiter High School (GA).
>Kyle Ohradzansky (@KyleOhradzansky) is the offensive coordinator at the University of Findlay.
>Jay Wilkinson (@jaywilkinson) is the offensive coordinator at Fayetteville High School (AR).
Show Notes:
>Goals for the Offense
>Study Your Historical Data
>28 Points Per Game
>Defining the Explosives Goal
>Start with a Big Install
>Narrow It Down to What Your Players Do Best
>Deciding What Stays and What Goes
>Determining What Makes Early Season Game Plans
>Four-Day, First-Week Game Plan Install
>Building Identity in the Early Season
Listen to all episodes in The Season.
---
SUBSCRIBE: