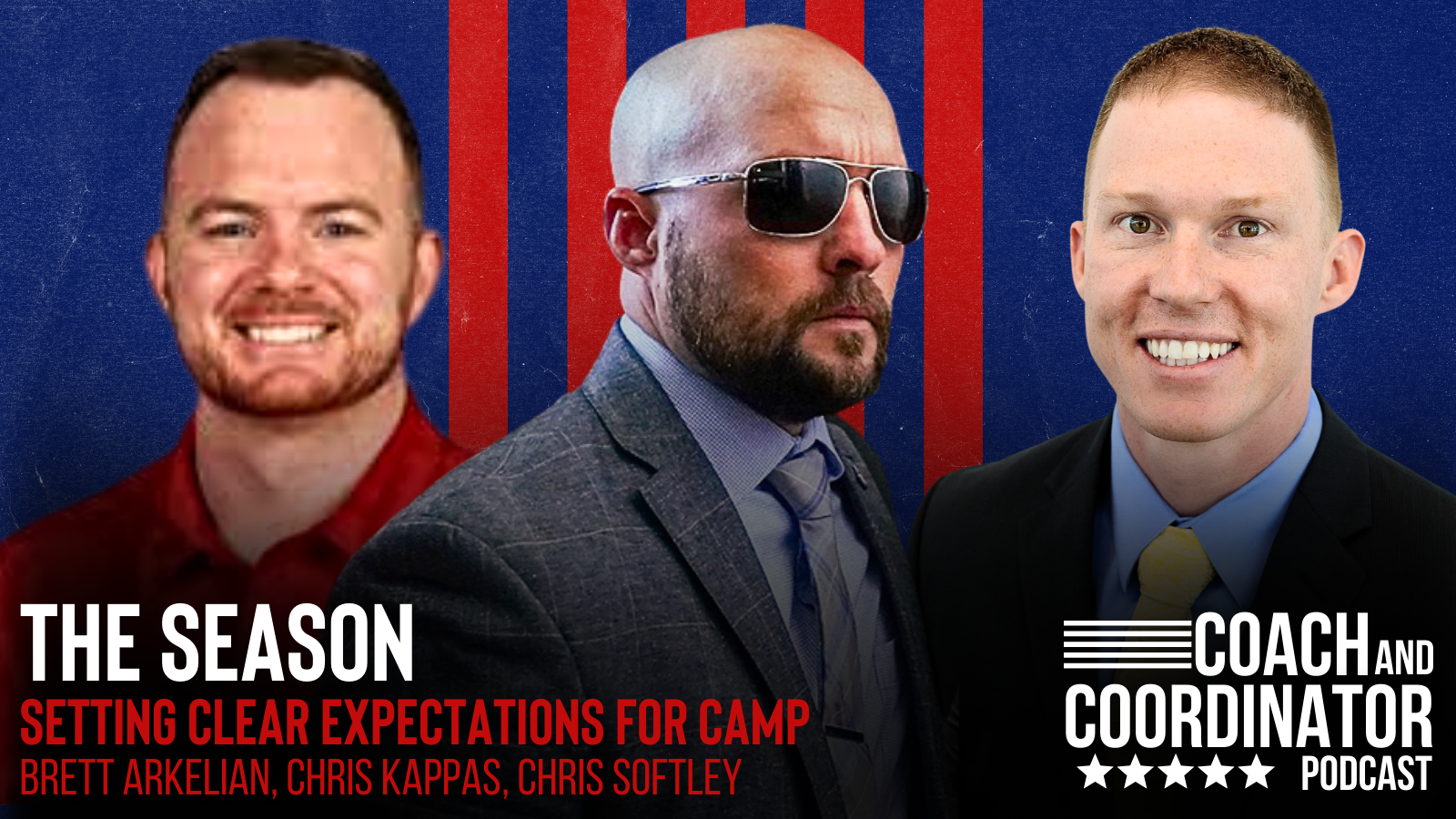 Chris Softley, Chris Kappas, and Brett Arkelian share insights into how they set the stage for success as camp kicks off and build the foundation upon which they operate.
Listen On:
The excitement surrounding the beginning of camp has everyone involved ready to run through a wall and get things going. However, camp must begin by setting clear expectations and detailing procedures for all aspects of your program, unit, and position groups.
Coaches Appearing in This Episode:
>Chris Softley (@CoachSoftley) is the head coach of the defending TAPPS 3A state champions at Lubbock Christian School in Lubbock, Texas. Coach Softley was named a 40 under 40 coach by Dave Campbell's Texas Football.
>Chris Kappas (@CKappas) takes over as head coach of Louisville High School in Louisville, Ohio this season. Previously, Kappas was the 2022 AFCA Assistant Coach of the Year and the 2015 Football Scoop D3 Coordinator of the Year.
>Brett Arkelian (@Iceman_Kicking) is an analyst and special teams coach for Fresno State. How he sets the expectations for both his specialists and his special teams units in camp applies to any position group or unit.
This Episode's Best Ideas:
>Clear Expectations Outlined in Writing
>Procedures for Everything Clearly Stated
>Importance of Making Your Team Procedurally Aware
>Expectations for Everything Laid Out in the First Meeting
>Culture: "Code Blue"
>What We Are Going to Be Good At
>Process for Getting Better
>Get Player Input for Ownership
>Low and High Rep Days
>Having a Focus for Each Day
---
SUBSCRIBE: