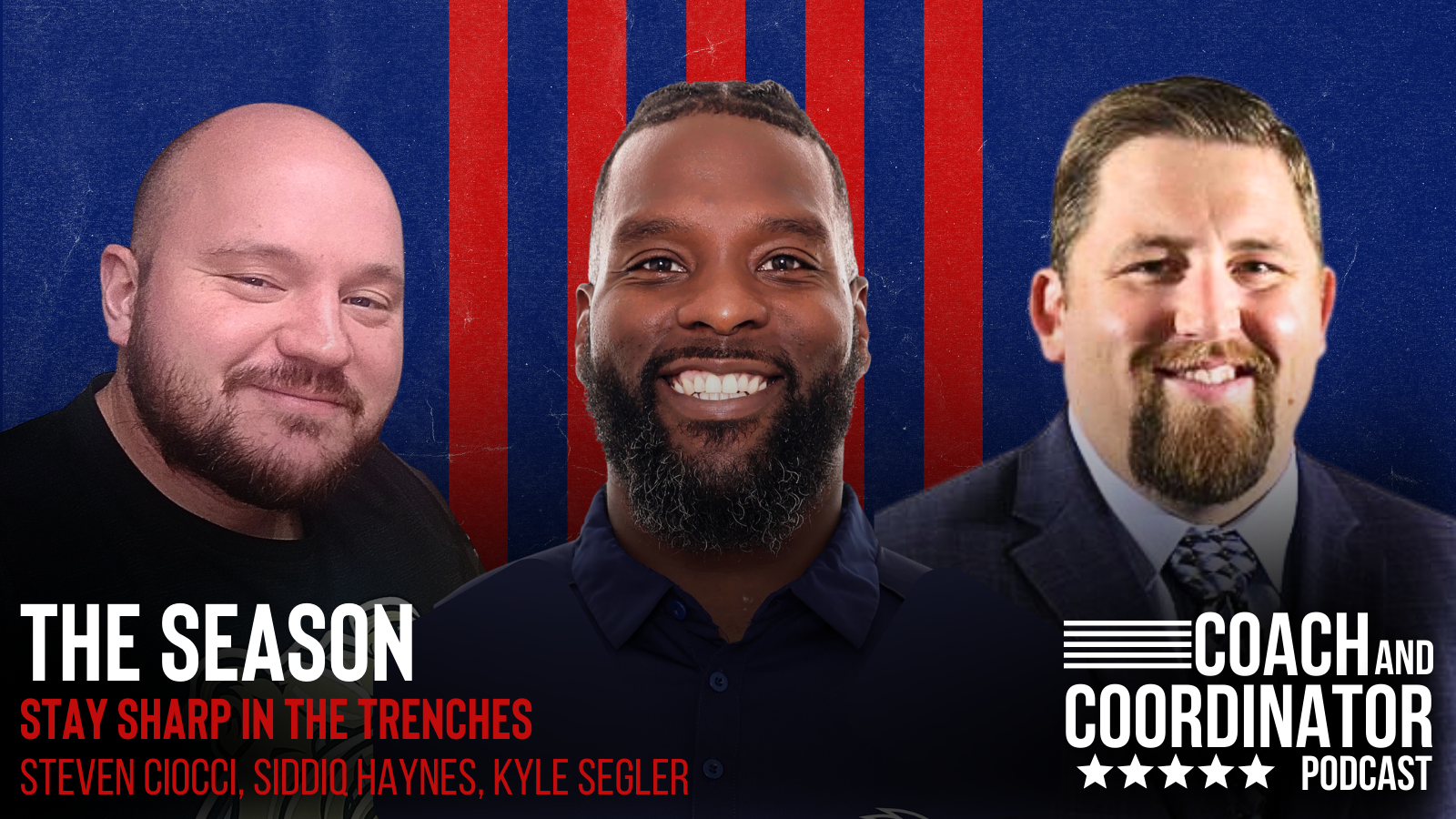 Steven Ciocci, Siddiq Haynes, and Kyle Segler discuss how they maintain peak performance for their guys in the trenches during the season.
Listen On:
When coaches think of player workload, we often focus on skill players and the amount of running they are doing. But we also need to be aware of workload in the context of linemen and the amount of contact they are experiencing over the course of the season. We must also effectively adjust what those players do to keep them performing at their best every week.
Ultimately, the healthiest teams have the strongest finishes. Coaches must pay attention to practice loads, rep distributions, and even the drills we run in the second half of the season to keep our teams sharp and ready for game day.
In this episode, three line coaches, two on offense and one on defense, share methodologies for rotations in practice and in games. These approaches apply to all levels and not only have a positive impact on the physical side of the game for players but also the mental and motivational sides as well.
Coaches Featured in This Episode:
Steven Ciocci, Offensive Line Coach, Bryant University
Siddiq Haynes, Defensive Line Coach, UTSA
Kyle Segler, Offensive Line Coach, University of Louisiana-Monroe
Show Notes:
>Depth and Tracking Player Loads
>Rep Counts
>Practice Reps in the Second Half of the Season
>Efficiency During the Week
>Player Rotations
>EBE: Everybody Eats
>Limiting Veteran Reps During Individual Periods
>Emphasizing Younger Player Reps as the Season Progresses
>Motivational Impact