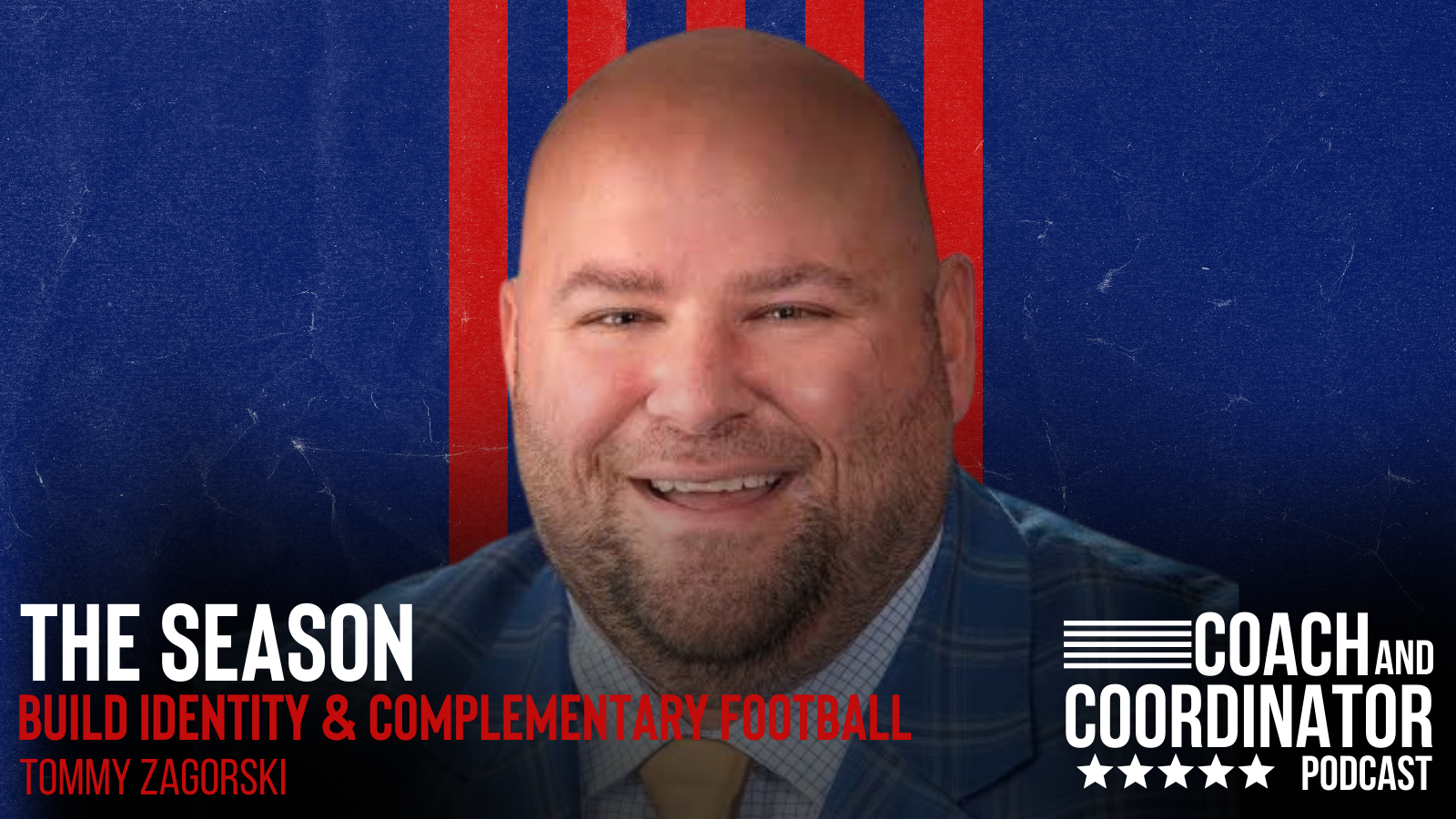 Tommy Zagorski talks about the importance of establishing an identity early in the season, playing complementary football in all phases, and simulating situations in practice.
Listen On:
Tommy Zagorski was named the head coach at Otterbein University in 2023. He holds a wealth of experience from multiple levels of football, most recently spending the 2022 season at Gilmour Academy in Ohio following a notable career in the college ranks. The Lancers played to a 9-2 record.
Coach Zagorski began his career at John Carroll University for eight seasons, beginning as a graduate assistant and finishing as the offensive coordinator. In their last two seasons, JCU went a combined 20-4. He teamed with head coach Tom Arth (now with the Los Angeles Chargers) and defensive coordinator Brandon Staley (now head coach of the Los Angeles Chargers) to reach the NCAA Division III Playoffs both seasons.
Zagorski then made a jump to the Division I ranks in 2015, joining Butch Jones' staff at the University of Tennessee as an offensive quality control coach. He then transitioned to Eastern Kentucky University (2016-18) and served in roles as assistant head coach, offensive coordinator, and tight ends coach. Zagorski moved back to reunite with Tom Arth at the University of Akron (2018-21), coaching the offensive line before assuming OC responsibilities once again.
Show Notes:
>Using Spring Football
>Evaluation Heading into the Season
>Filter for What Gets into the Early Season Game Plan
>Establish an Identity Early On
>Don't Over Plan
>Complementary Football
>Simulating Situations in Practice
>Great Clips
Listen to all episodes in The Season.
---
SUBSCRIBE: