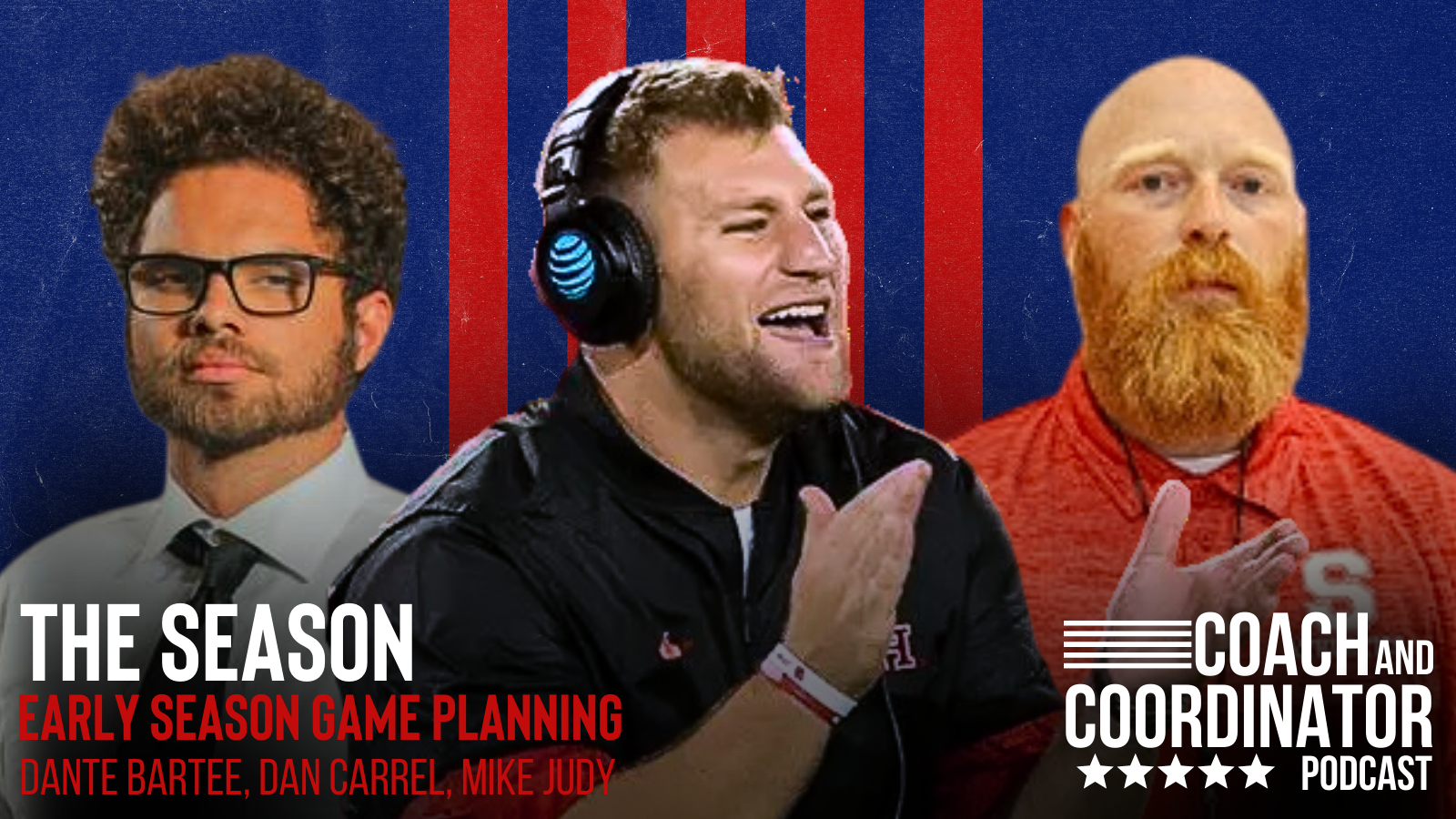 Mike Judy, Dan Carrel, and Dante Bartee share insights into early season game planning. While their focus is more on the defensive side of the ball, their approach works in any phase of the game.
Listen On:
Whether you are on the offensive, defensive, or special teams side of the ball, early season game planning has some nuances in determining exactly what to focus on. It's a balance of taking what you know about an opponent and their personnel and, to the best of your ability, filling in the blanks with educated projections. More than anything, it is still about building on what you do best.
Coaches Featured in This Episode:
Mike Judy, Head Coach, Smyrna High School (DE)
Dan Carrel, Co-Defensive Coordinator and LB Coach, Coastal Carolina
Dante Bartee, Analyst, University of Oregon
Show Notes:
>Dealing with the Unknowns of an Early Season Opponent
>What You Can Get Out of a Scrimmage Film
>Working with the Staff to More Accurately Predict What an Opponent Is Planning on Being
>It Is About What You Do Best
>An Example of Not Thinking Ahead on Things That They'd See from the Offense
>Planning for the Future
>Game Planning for Early Season Opponents
>Thoughts on How to Work Ahead in Game Plan Preparation
>Advice for Game Plan Prep on a Smaller Staff
Listen to all episodes in The Season.
---
SUBSCRIBE: