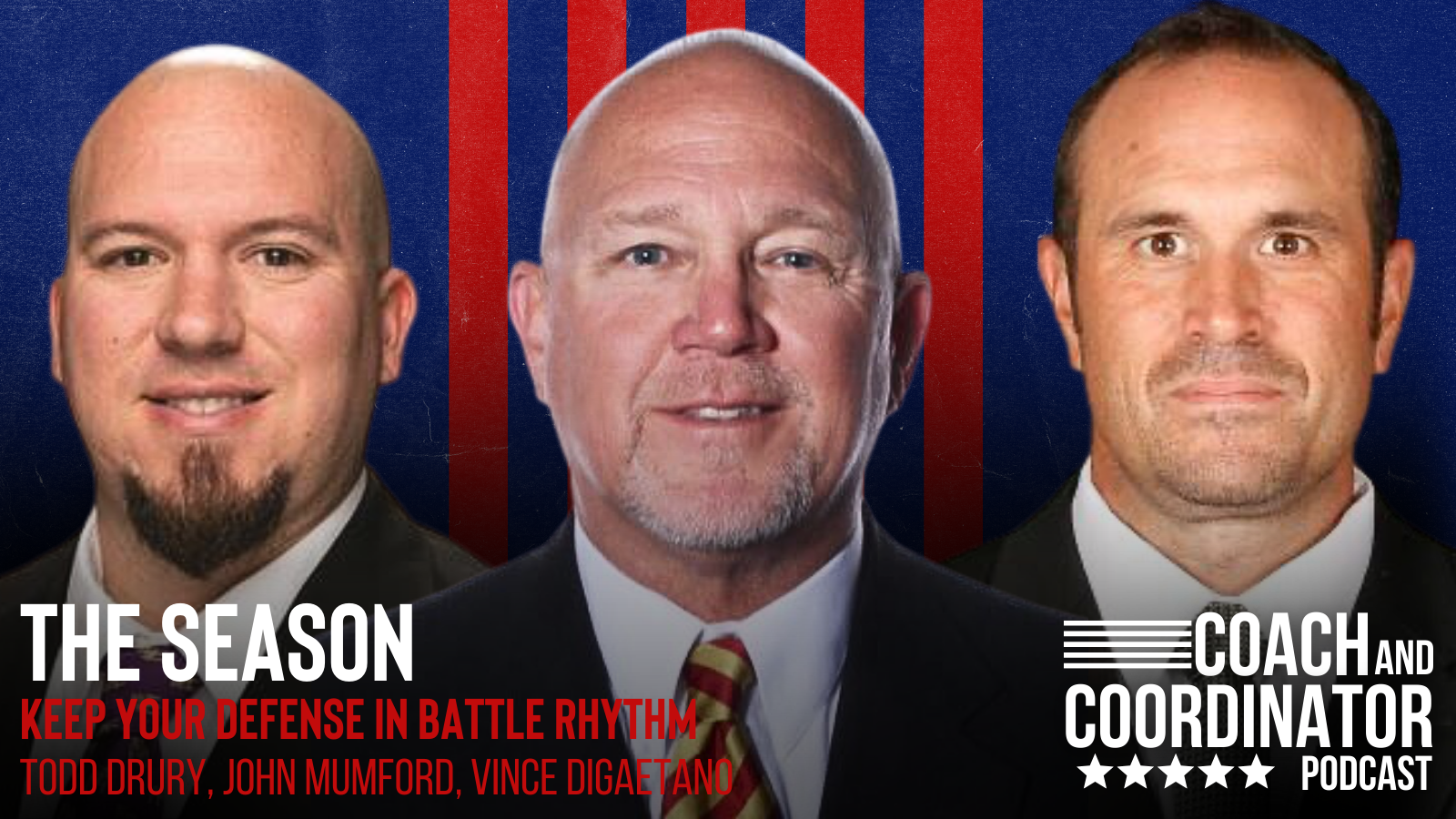 Todd Drury, John Mumford, and Vince DiGaetano share ideas for making sure your defense is at its best in the late season.
Listen On:
As the season progresses, coaches and coordinators must ensure their defensive units remain sharp and perform at their best. The late season brings unique challenges, such as maintaining fresh and game-ready players, managing injuries, and countering opponents who are familiar with our team's tendencies.
In this episode, we explore key strategies to navigate the late season successfully and keep defenses in battle rhythm.
Coaches Featured in This Episode:
Todd Drury, Defensive Coordinator, Western Illinois
John Mumford, Former College Defensive Line Coach
Vince DiGaetano, Defensive Assistant, Fordham University
Show Notes:
>Adjusting Practice to Stay Fresh and Healthy
>Focusing on Stance, Technique, and Visual Keys
>Defending Opponents and Tailoring Practice
>Managing Player Reps and Developing Depth
>Reducing Heavy Contact and Practice Time
>Tracking Reps, Player Health, and Building Confidence
>Analyzing Opponents and Self-Scouting
>Predicting Opponent Strategies and Shoring Up Deficiencies
>Managing Meaningful Contact and Avoiding Fatigue