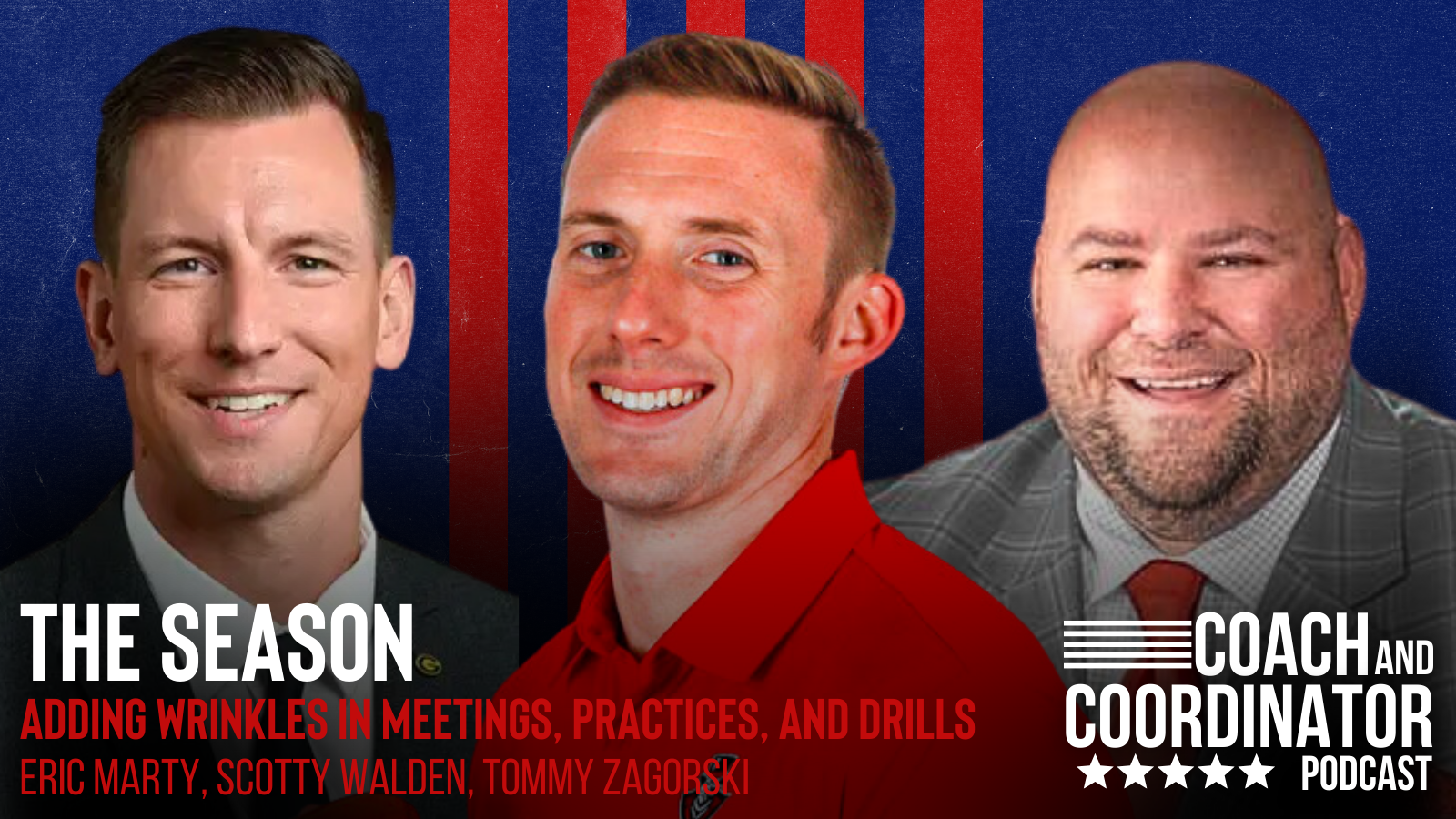 Eric Marty, Scotty Walden, and Tommy Zagorski share how they keep their teams focused and engaged through meetings and practice periods so that execution and performance on game day remains sharp through the middle parts of their schedules.
Listen On:
The middle of the season is definitely a time to keep a focus on developing fundamentals and football IQ for how those fundamentals are applied within the context of the game.
In this episode, we talk with three coaches about how they use competition and accountability to keep their teams sharp, as well as what is emphasized in meetings, practice periods, and drills to accomplish that end.
Coaches Featured in This Episode:
Eric Marty, Offensive Coordinator, Michigan Panthers
Scotty Walden, Head Coach, Austin Peay State University
Tommy Zagorski, Head Coach, Otterbein University