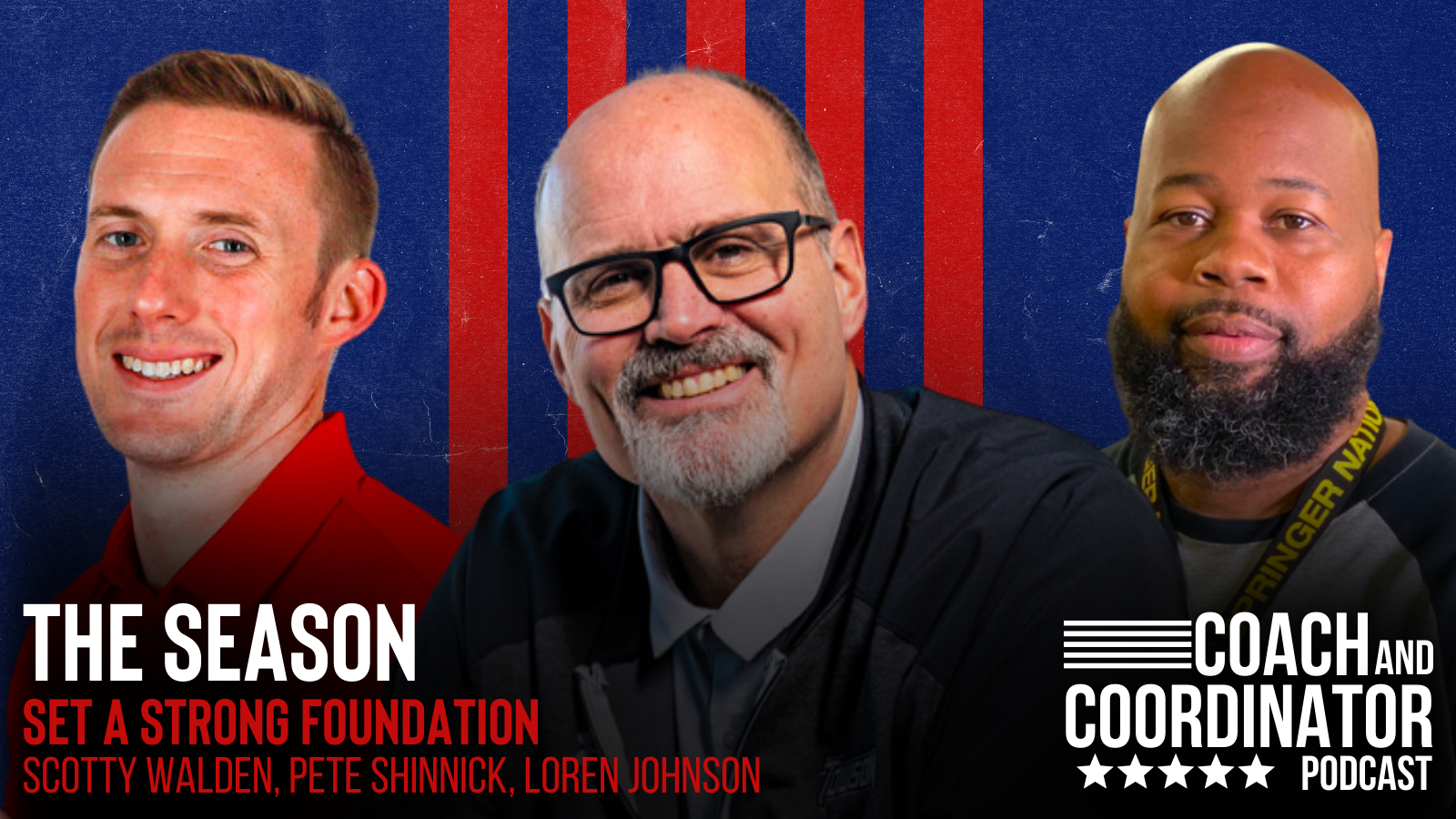 Pete Shinnick, Scotty Walden, and Loren Johnson share tips to ensure a positive start to the season that is aligned with the culture and values lived during all times of the year.
Listen On:
Coaches work hard throughout the year to establish, build, and cultivate a strong value system for their programs. Revisiting those values before the week one kickoff brings attention back to your "why", as well as reinforces the beliefs and behaviors required to operate through the long season. By establishing a solid footing, teams more easily manage and overcome the adversity that inevitably impacts every team in some way when the ball is kicked off.
In this episode, three championship coaches give input on strengthening cultural values, building football IQ, going through a mock game, and establishing open lines of communication with team leaders so that when issues arise, there is trust to work together to solve problems.
Today's Coaches:
Pete Shinnick is the head coach at Towson University. Coach Shinnick has a 159-67 record as a college head coach, spanning 20 seasons. His coaching stops include West Florida, UNC Pembroke, Azusa Pacific, and now Towson. He twice earned recognition as the Division II National Coach of the Year and won the 2019 D2 National Championship.
Scotty Walden is the head coach at Austin Peay University. Coach Walden believes in revisiting all cultural beliefs and behaviors before his team kicks off for the first time. His dress rehearsal ensures everyone in the program knows what to do and where to be on game day.
Loren Johnson is the head coach and five-time state champion at Highland Springs High School (VA). Coach Johnson explains the importance of sitting down with the leaders of the team. These open discussions outside of the football setting set the tone for how they need to communicate throughout the season.
Listen to all episodes in The Season.
---
SUBSCRIBE: