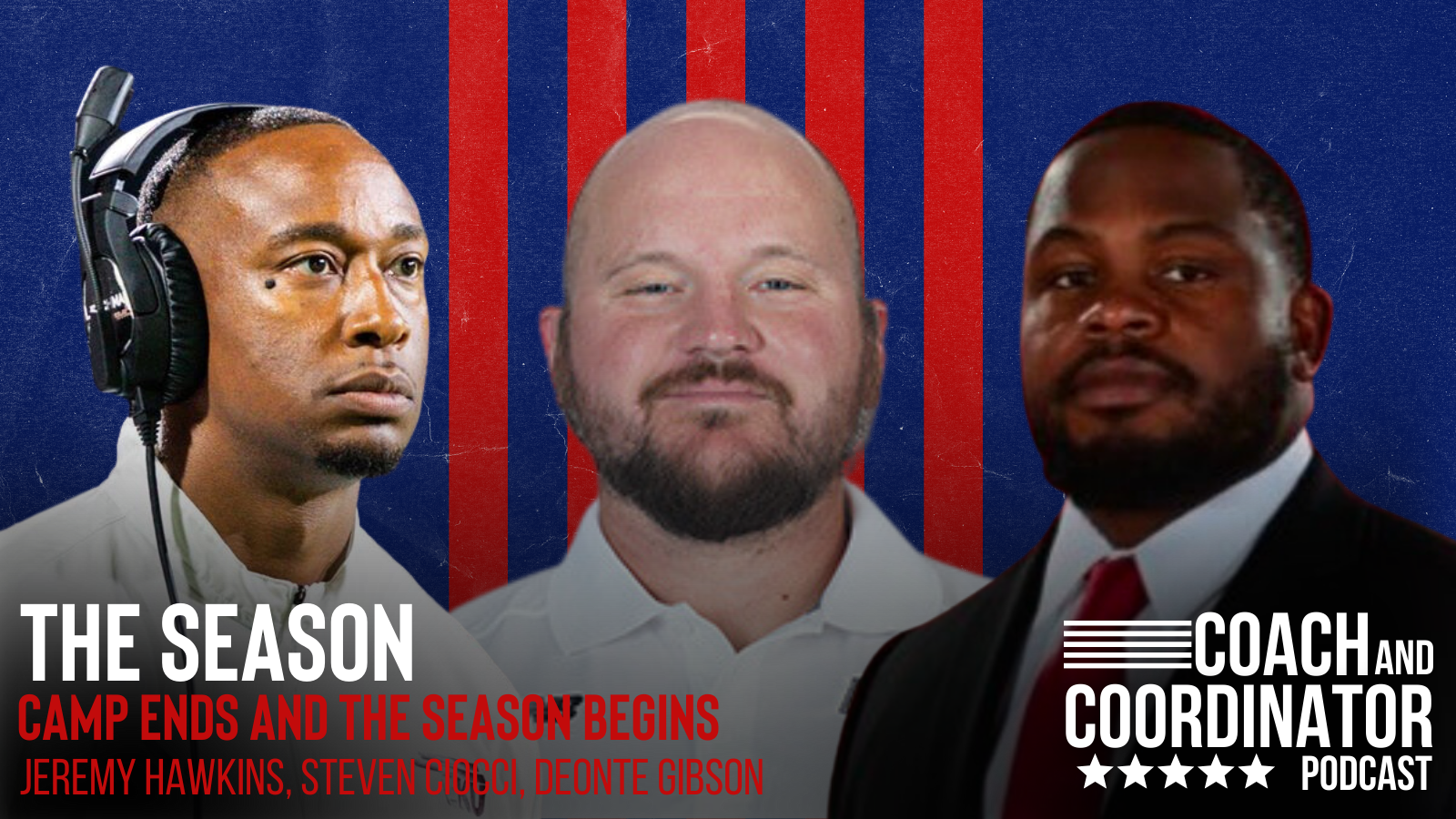 Deonte Gibson, Steven Ciocci, and Jeremy Hawkins share their thoughts on the transition from camp into the season. They dig into the things that are most important to them as they make final decisions on the schemes and personnel that give them the best opportunity to win in week one.
Listen On:
As camp wraps up, everything has been installed, and it's now about refining the schemes and techniques, as well as focusing on the details.
Coaches cover so many things in camp. While we might feel that we have not given enough attention to everything, remember that your opponents are in the same situation. What's important is staying focused on improving your players' fundamentals within the schemes you have installed. The cumulative effect of reps will start to take hold as you progress through the early part of the season, and you will start to see your players hitting a rhythm as you roll into mid-season.
Coaches Appearing in This Episode:
>Deonte Gibson (@Coach_DGibson) is the run game coordinator and defensive line coach at Youngstown State University.
>Steven Ciocci (@CoachCiocci) is the run game coordinator and offensive line coach at Bryant University.
>Jeremy Hawkins (@CoachJHawkins) is the run game coordinator and defensive line coach at Eastern Kentucky University.
Show Notes:
>Focusing on Refining Technique
>Watching Individual Film
>Being Prescriptive with Drills
>What Personnel Is Working Best
>What Have We Repped Most
>Which Plays Are Working Best
>Focusing on the Details
>Coaching as a Mentor
>Helping Players Be Vocal in Coaching Each Other
>Turning Vocal Leadership Over to the Players
Listen to all episodes in The Season.
---
SUBSCRIBE: