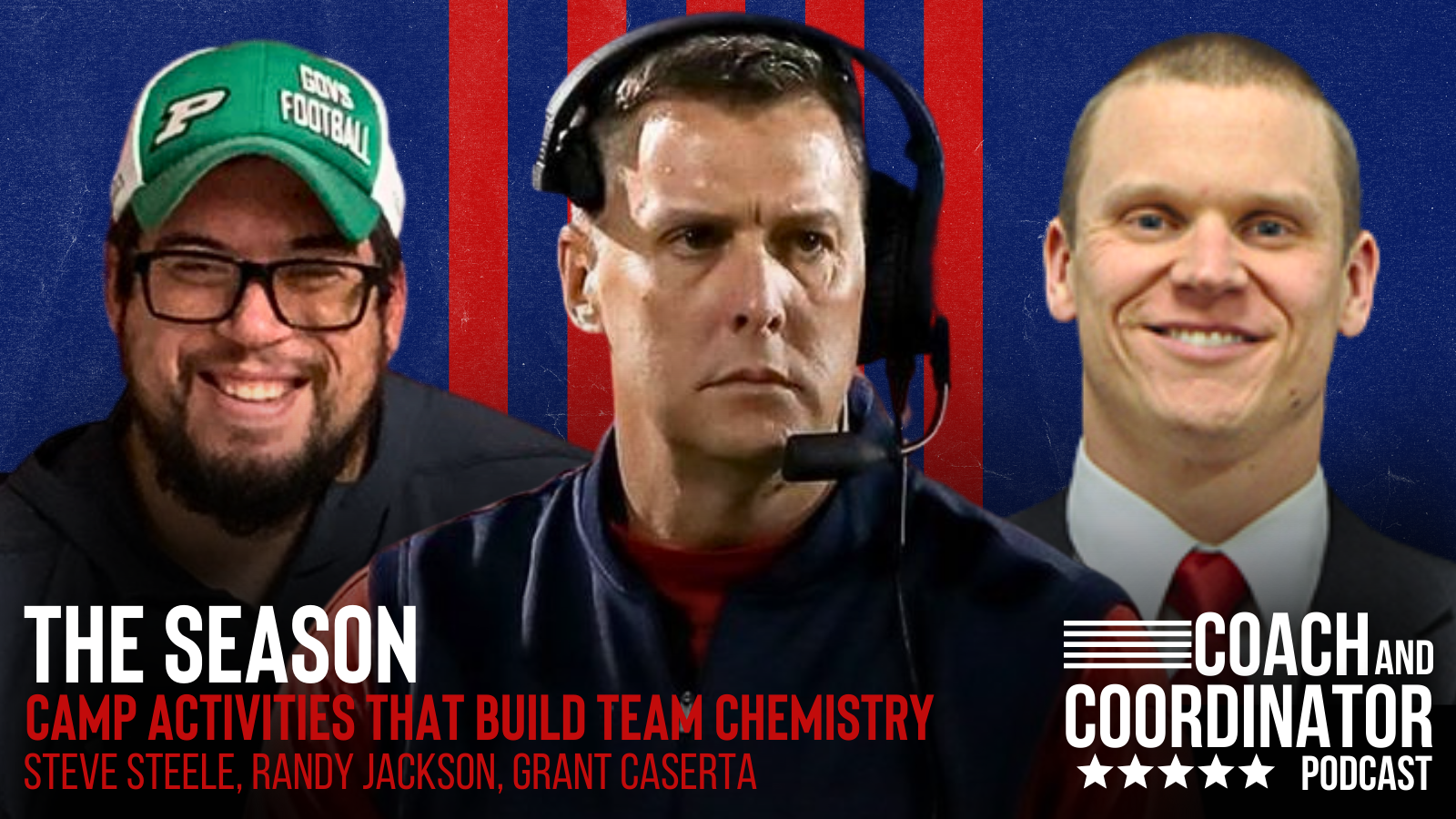 Randy Jackson, Grant Caserta, and Steve Steele share their best ideas for camp activities that reveal the unique personalities of players and coaches by creating opportunities to perform and compete outside the realm of football.
Listen On:
Camp is that time of the year when players and coaches come together, united by their shared passion for the game and goals for their season. There is a palpable sense of anticipation and excitement. But what sets camp apart for some teams is the focus on activities that transcend the typical drills and plays we study and prepare all year long.
Beyond the X's and O's, these activities set the foundation that goes to the heart of team-building, trust-building, and personal growth.
Coaches Appearing in This Episode:
>Randy Jackson (@CoachJacksonTPW): Long-time Texas high school head coach, most recently the offensive coordinator of the Potsdam Royals in Germany.
>Grant Caserta (@GCaserta1): Linebackers coach for the two-time defending D2 national champion Ferris State Bulldogs.
>Steve Steele (@Steele_House): Head coach of Pierre High School – South Dakota state champions for six consecutive years.
This Episode's Best Ideas:
>Karaoke and Team Meals
>"Gladiator Games" for Position Groups
>Camping and Holding the Boards
---
SUBSCRIBE: