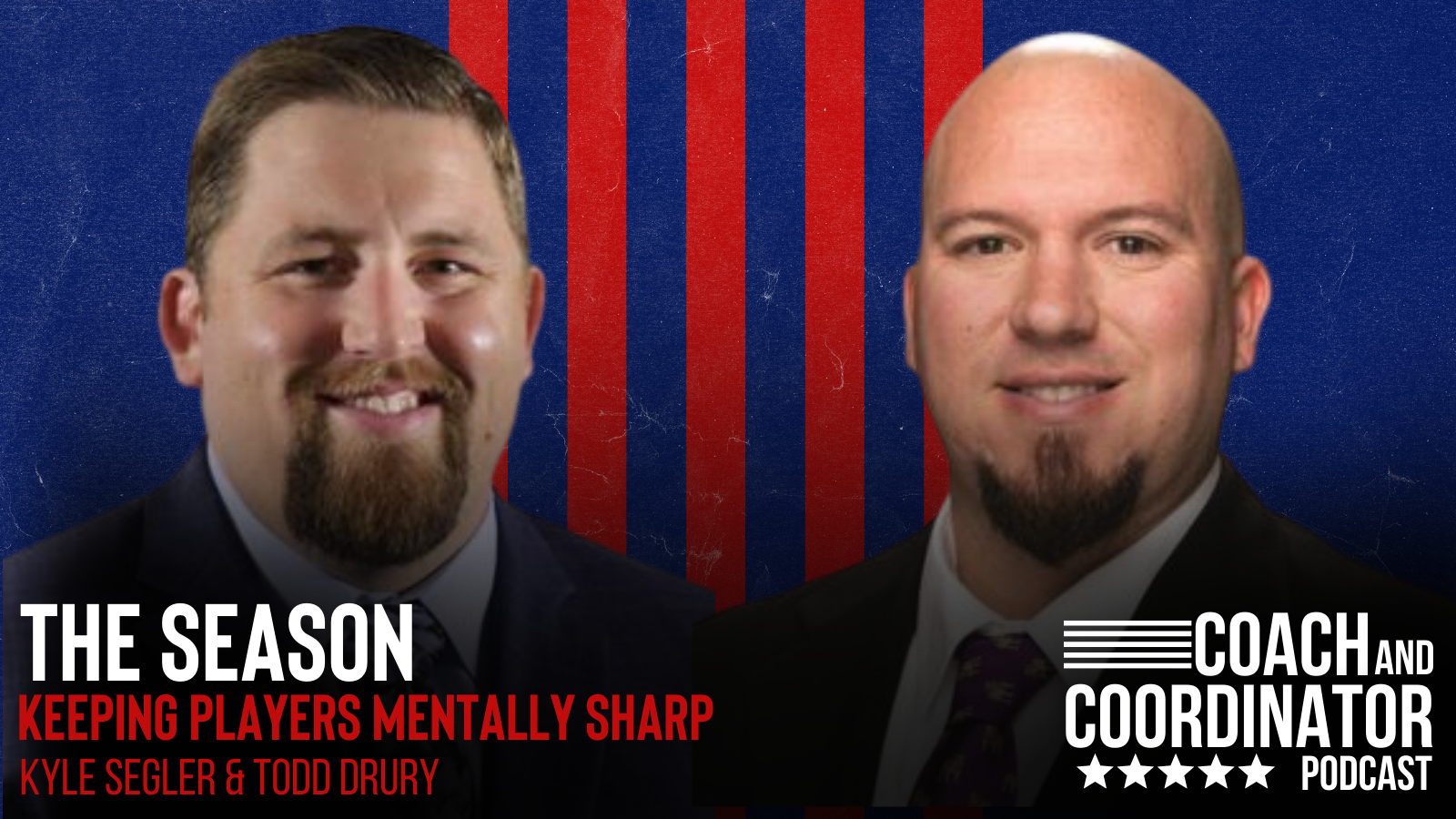 Todd Drury and Kyle Segler discuss how they work to keep players mentally sharp and progressing over the obstacle of hitting a mental lull as they work through camp.
Listen On:
In our last episode, we focused on the physical ways we can keep energy and enthusiasm going as we hit the midpoint of camp. In this episode, we shift to how we maintain the mental sharpness of our players.
There will come a point when our players have been through the install and need more engagement than just repping the scheme and technique against a base front. They need to apply what they have learned to a variety of situations like they will have to in the game. Scheme and technique can develop simultaneously to ensure our players are able to play fast on game day.
Coaches Appearing in This Episode:
>Todd Drury (@DruryWIU) is the defensive coordinator at Western Illinois. He shares the ways in which he engages players in meetings, as well as how he keeps their minds sharp by watching situations from NFL preseason games or from their own past film.
>Kyle Segler (@Coach_Segler) is the offensive line coach at Louisiana-Monroe. He talks about speeding up the hamster wheel. It's an analogy he uses to keep feeding his players the mental side of the game so that their processes on the field accelerate.
Additional Episodes:
Todd Drury: A Unique Practice Period for More Reps
Kyle Segler: Navigating a Coaching Transition
Related Resources from Coach Segler:
>TE Utilization in Multiple-Set Offense
>Development of TE's in Modern College Football
---
SUBSCRIBE: