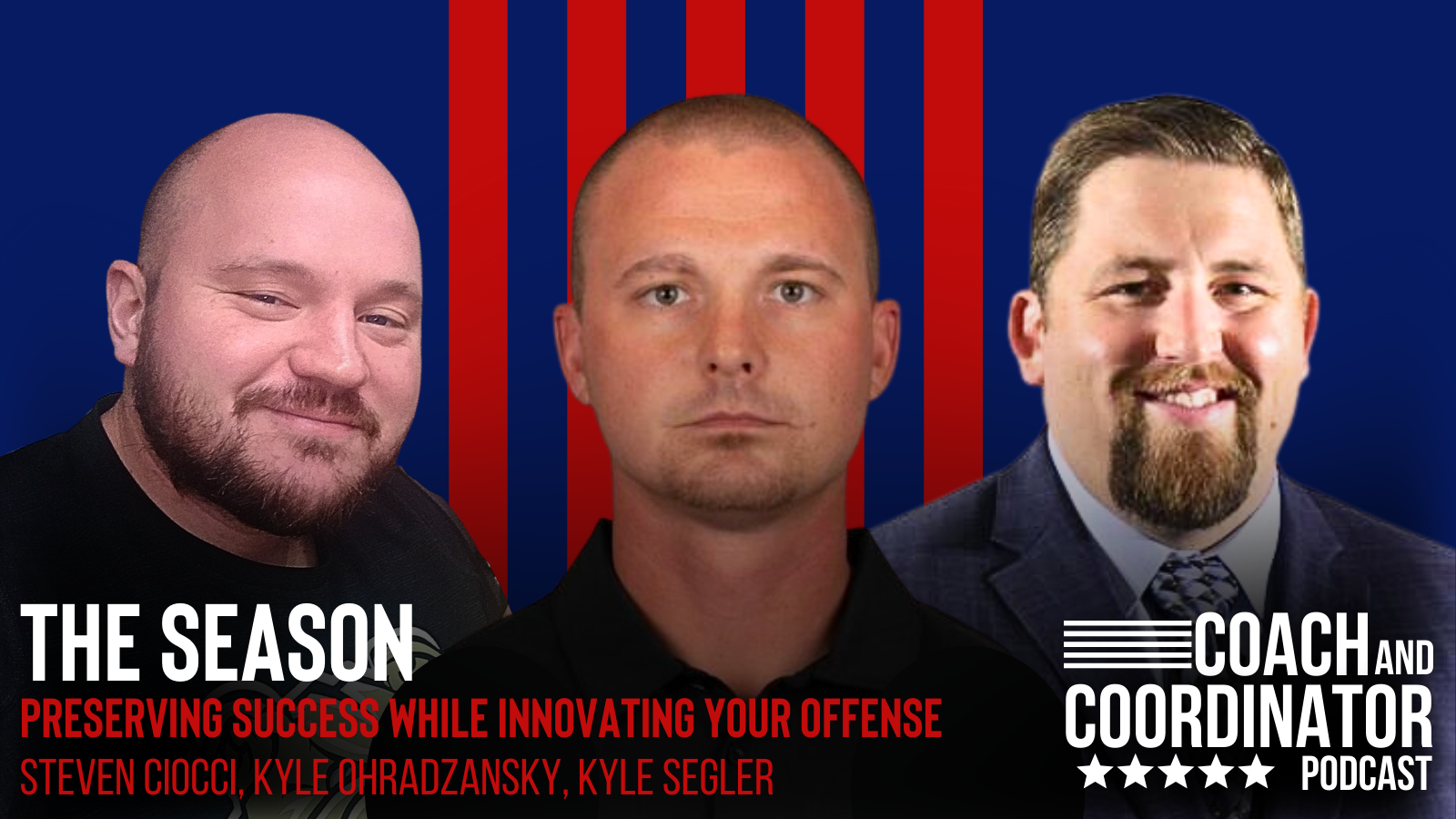 Kyle Ohradzansky, Steven Ciocci, and Kyle Segler share their approaches to offseason study that lead to strong and resilient teams capable of adapting to the evolving landscape of our game.
Listen On:
The offseason usually begins with the challenge of striking a balance between preserving successful elements of the previous season and introducing new schemes, strategies, and tactics for the next season. This delicate balance is essential for the growth and success of our teams.
By staying true to the team's core beliefs and values, collaborating with defensive coaches, and being open to innovative ideas, coaches ensure continuity while fostering growth and adaptation. It's essential to prioritize elements that are truly applicable to the team and to become experts in those aspects, rather than succumbing to the temptation of wholesale scheme changes.
Coaches Featured in This Episode:
Kyle Ohradzansky, Offensive Coordinator, University of Findlay
Steven Ciocci, Run Game Coordinator and OL Coach, Bryant University
Kyle Segler, Offensive Line Coach, University of Louisiana-Monroe
Show Notes:
>Studying Defenses
>Collaborating with the Defensive Coordinator
>Open Conversations and Brainstorming with the Offensive Staff
>10-80-10 Rule
>Being Open to New Tactics That Align with the Team's Identity
>Studying a Select Few Teams
>Finding Non-Negotiable Elements of Success
>Avoiding Blind Adoption of New Tactics
>The Importance of Becoming Experts in What Works