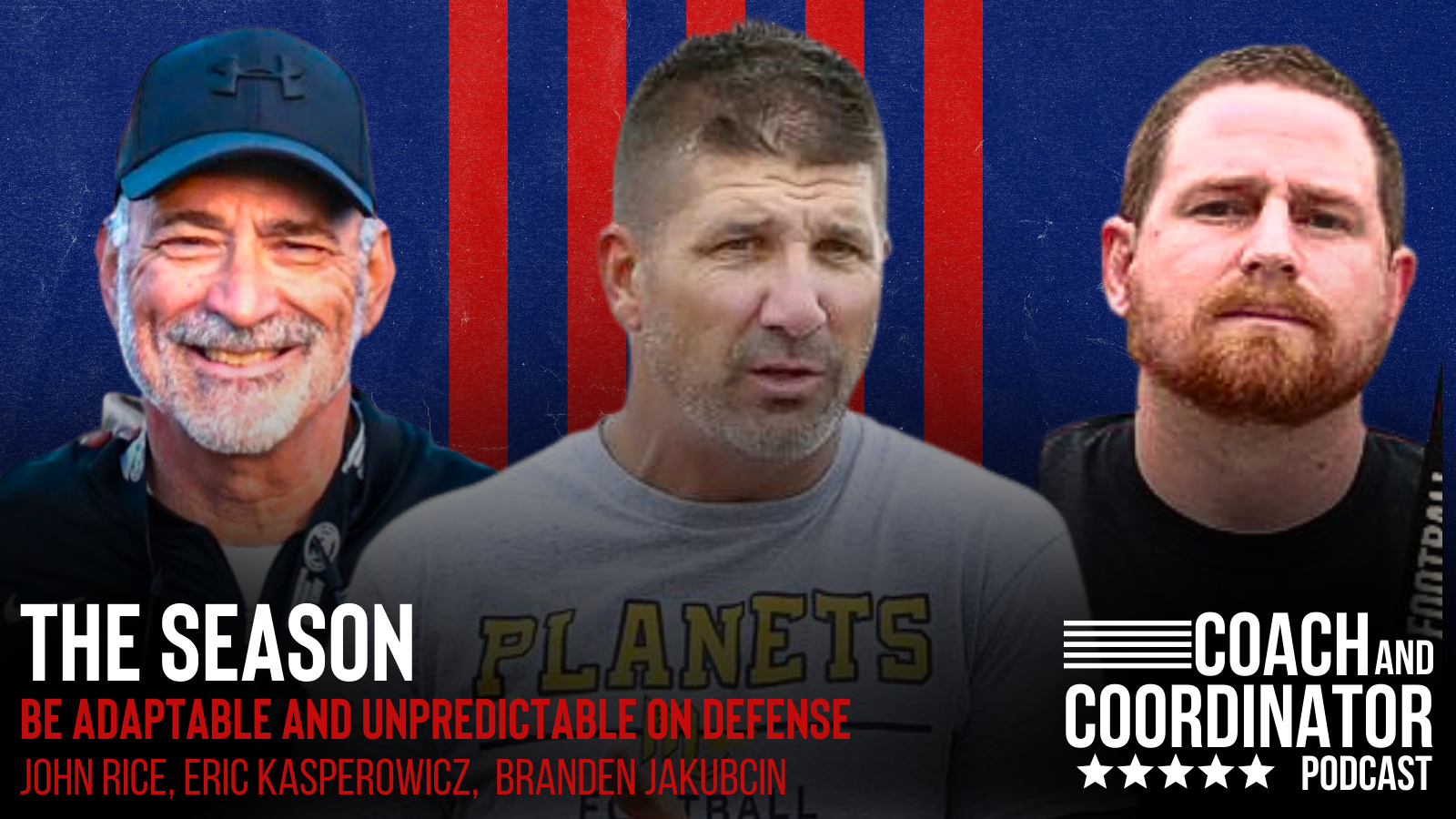 Eric Kasperowicz, Branden Jakubcin, and John Rice share advice for how to handle the what-if scenarios and make plans slightly ahead of your schedule that will pay off in late-season, must-win situations.
Listen On:
Coaches who plan ahead and gradually introduce necessary adjustments equip their defenses to handle all situations and offensive schemes. By borrowing techniques from offensive play calling and constantly adding new elements, you can also create a dynamic defense that keeps opponents on their toes.
In this episode, our guests share how they keep their defenses adaptable and unpredictable by building off what they have already done, while planning ahead and creating a toolbox of answers.
Coaches Featured in This Episode:
Eric Kasperowicz, Head Coach, Mars High School (PA)
Branden Jakubcin, Defensive Coordinator, Heidelberg University
John Rice, Defensive Coordinator, San Jacinto High School (CA)
Show Notes:
>Adopt a Similar Approach to Offensive Play Calling
>Package Plays Together
>Group Related Defensive Calls That Complement Each Other
>Build Week After Week
>Avoid Being Caught Off Guard
>Prepare a Walk-Through for What-If Scenarios
>Defend Specialty Offenses
>Analyze the Schedule