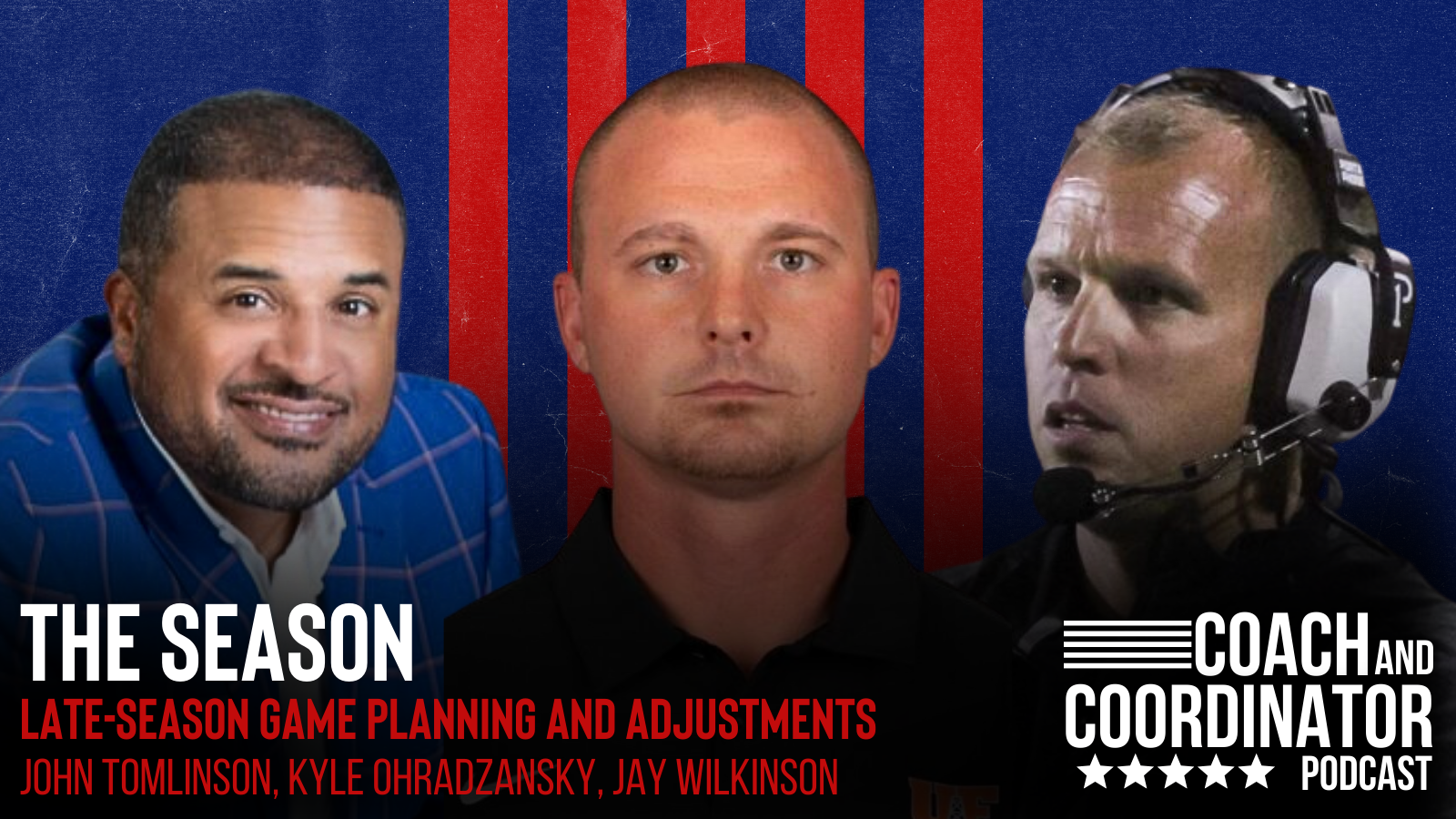 Kyle Ohradzansky, Jay Wilkinson, and John Tomlinson teach us a winning formula of discerning our strengths and weaknesses, understanding our opponent, and getting creative and methodical about how concepts are presented in the late season.
Listen On:
As we have talked about all season long, self-scouting plays a crucial role in understanding the team's strengths, identifying effective plays, and gaining an advantage over opposing defenses.
The late season isn't the time for something new. It's the time for what has been the best for you. In this episode, three offensive coordinators from the high school, college, and pro levels focus on what goes into the game plan and how it is worked in during the later weeks of the season.
Coaches Featured in This Episode:
Kyle Ohradzansky, Offensive Coordinator, University of Findlay
Jay Wilkinson, Offensive Coordinator, Fayetteville High School (AR)
John Tomlinson, Offensive Coordinator, USFL
Show Notes:
>Finding Ways to Work New Plays into the Offensive Plan
>The Importance of Creating Variations within the Existing Offensive System
>Keeping the Quarterback Safe
>Maintaining Unpredictability for the Defense
>The Value of Not Rushing the Implementation of New Plays
>Introducing New Plays Over Several Weeks
>Giving Players Time to Gain Confidence
>Recycling What Has Worked Best
>Packaging and Presenting Formations
>Helping the Quarterback Better Understand What the Defense Might Do