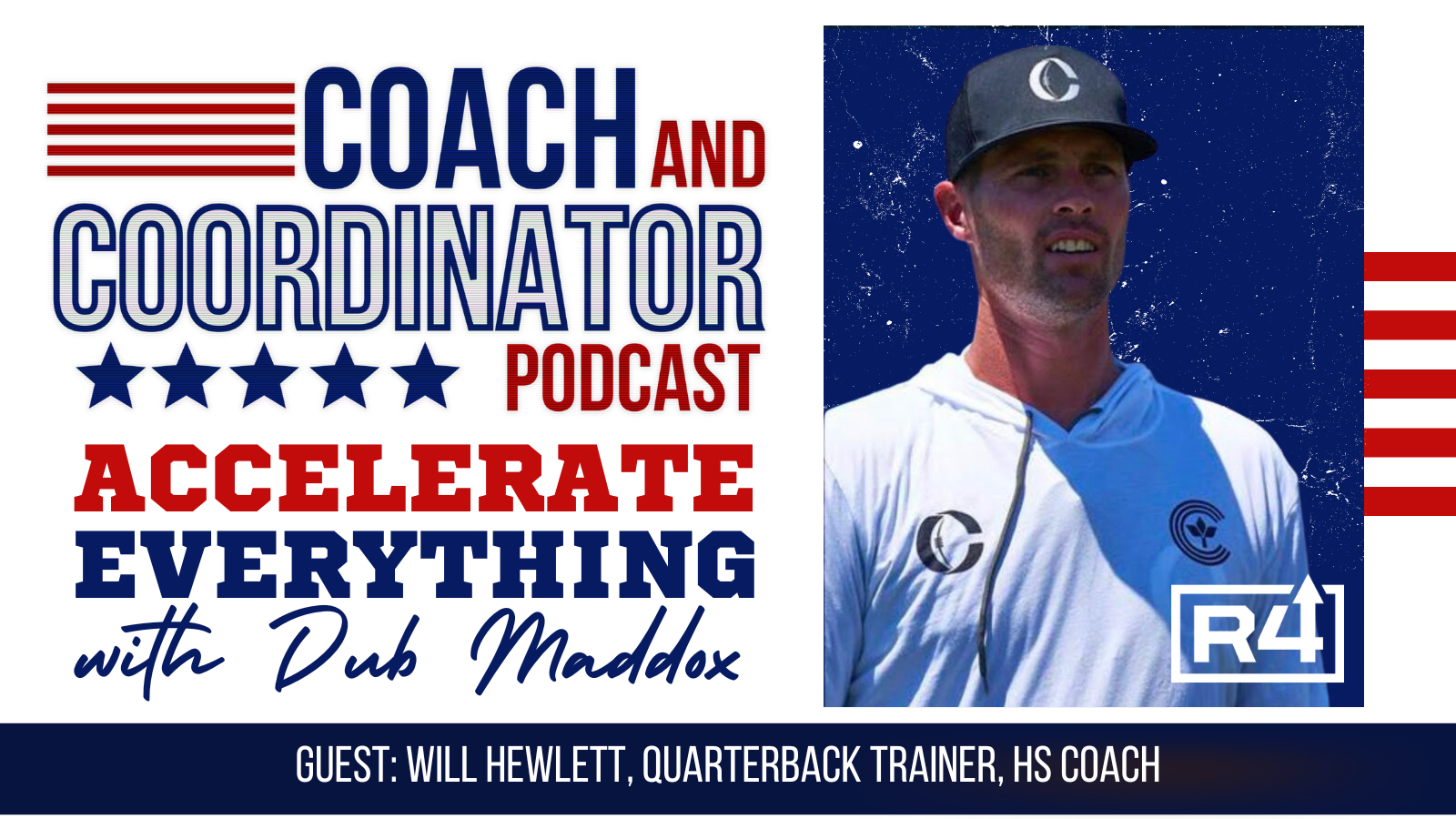 In this episode of our "Accelerate Everything" series, Will Hewlett discusses the evolution of coaching quarterback mechanics, common mistakes in training, what makes a good QB drill, and the fine details of QB arm maintenance.
Will Hewlett is a private quarterback trainer and QB coach at St. Augustine High School (FL). Having trained more than 60 Division 1 quarterbacks in the past several years, Will Hewlett has quickly become one of the country's most sought-after experts on the position. He is known for his focus on elite-level passing mechanics, helping quarterbacks improve the speed of release, accuracy, and performance under pressure.
Hewlett has been a lead coach at QB Collective events for years, presenting on numerous subjects covering arm health and throwing mechanics. He is also one of the co-directors of coaching and development for QBC. Hewlett takes great pride in having mentored multiple quarterbacks and coaches over 15 years in the private coaching sector.
Follow Will Hewlett on Twitter @WillHewlett.
Follow guest host Dub Maddox on Twitter @CoachDubMaddox.
In our "Accelerate Everything" series, guest host Dub Maddox, offensive coordinator at Union High School (OK), talks with experts inside and outside of football to illuminate those things that put them at the top of their fields, while considering those lessons within a coaching framework.
Show Notes:
>Evolution of Coaching the QB
>Team QB Coach vs QB Trainer
>Shifts That Came with Aaron Rodgers and Patrick Mahomes
>Working with a Private Coach
>Moving into On-Field Coaching
>Mistakes in Training
>Working with College and NFL Coaches
>Use of Drill Time
>Pitch Count/Reps
>QB Arm Maintenance
For more information on Dub Maddox's R4 System, visit R4FootballSystem.com.
Additional Will Hewlett Episodes:
Creativity in QB Play
Training Skill
Decisions, Distractions, and Pressure for Quarterbacks
---
SUBSCRIBE: