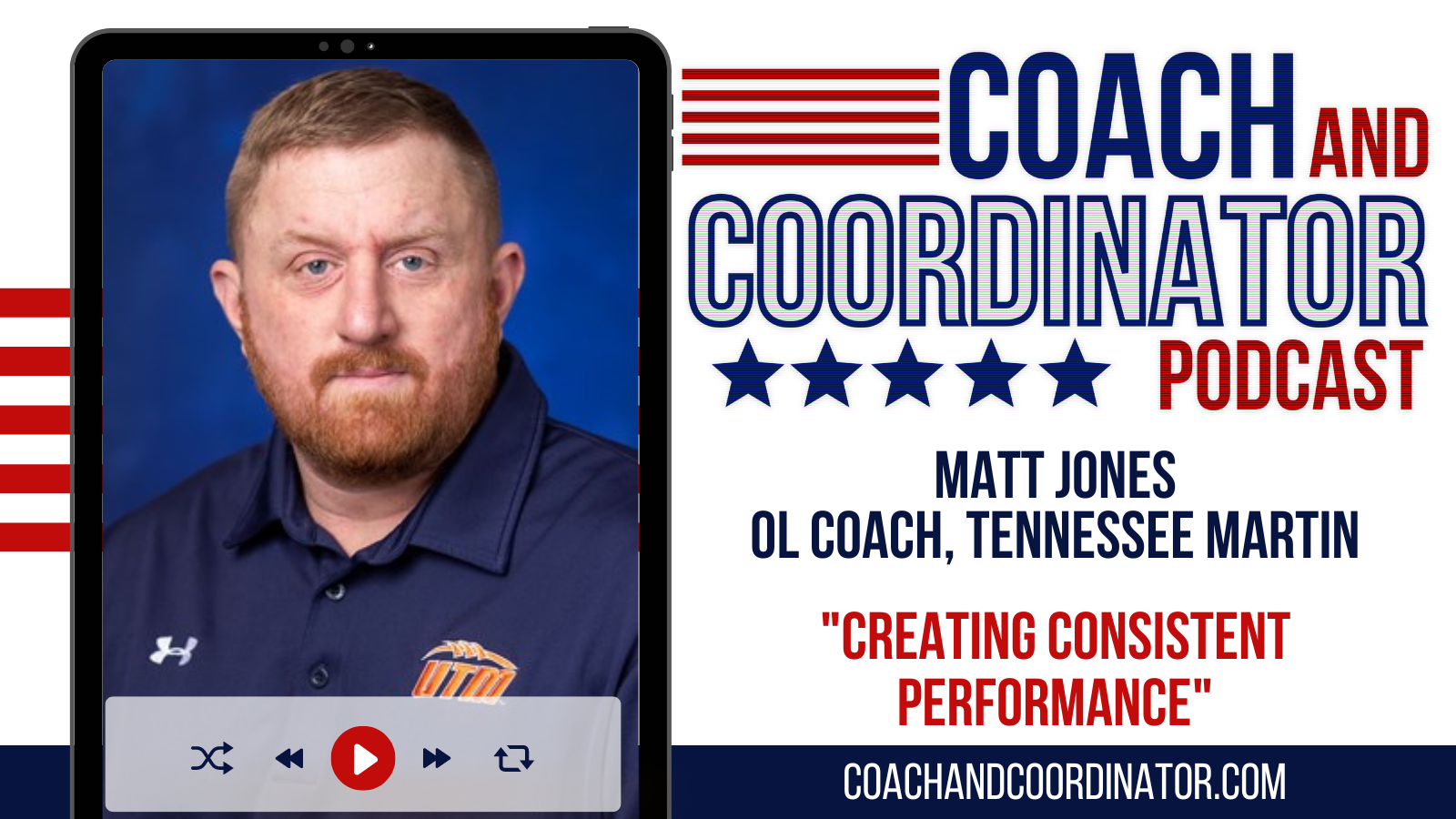 Matt Jones, Offensive Line Coach at Tennessee Martin, joins the podcast to discuss the different components that go into creating consistent performance from year-to-year.
Matt Jones is the Offensive Line Coach and Run Game Coordinator at Tennessee Martin. He has also served as OL Coach at Texas Southern and Jackson State, as well as enjoyed stops at Eastern Illinois, University of Saint Francis (Illinois), Avila University, Villanova, Tulane, and Lincoln-Way Central High School. Coach Jones has mentored nine all-conference performers over the last two years, and he attributes that success to an environment of player-led learning. In this Coach and Coordinator Podcast episode, he explains his methods for coaching consistent performers.
Follow Matt Jones on Twitter @CoachMattJones.
Additional Episodes Featuring Coach Jones:
Safe Blocking and #LinemanLunch
Home Team Podcast
Related Mushroom Society with Bob Wylie Episodes:
A Healthy Player-Coach Partnership, Featuring Joe Thomas
The Keys to a Successful Career, Featuring Dante Scarnecchia
Five as One: Building a Strong OL Culture, Featuring Jonathan Himebauch
Safety Through Superior Technique, Featuring Mike Pollak
---
SUBSCRIBE: