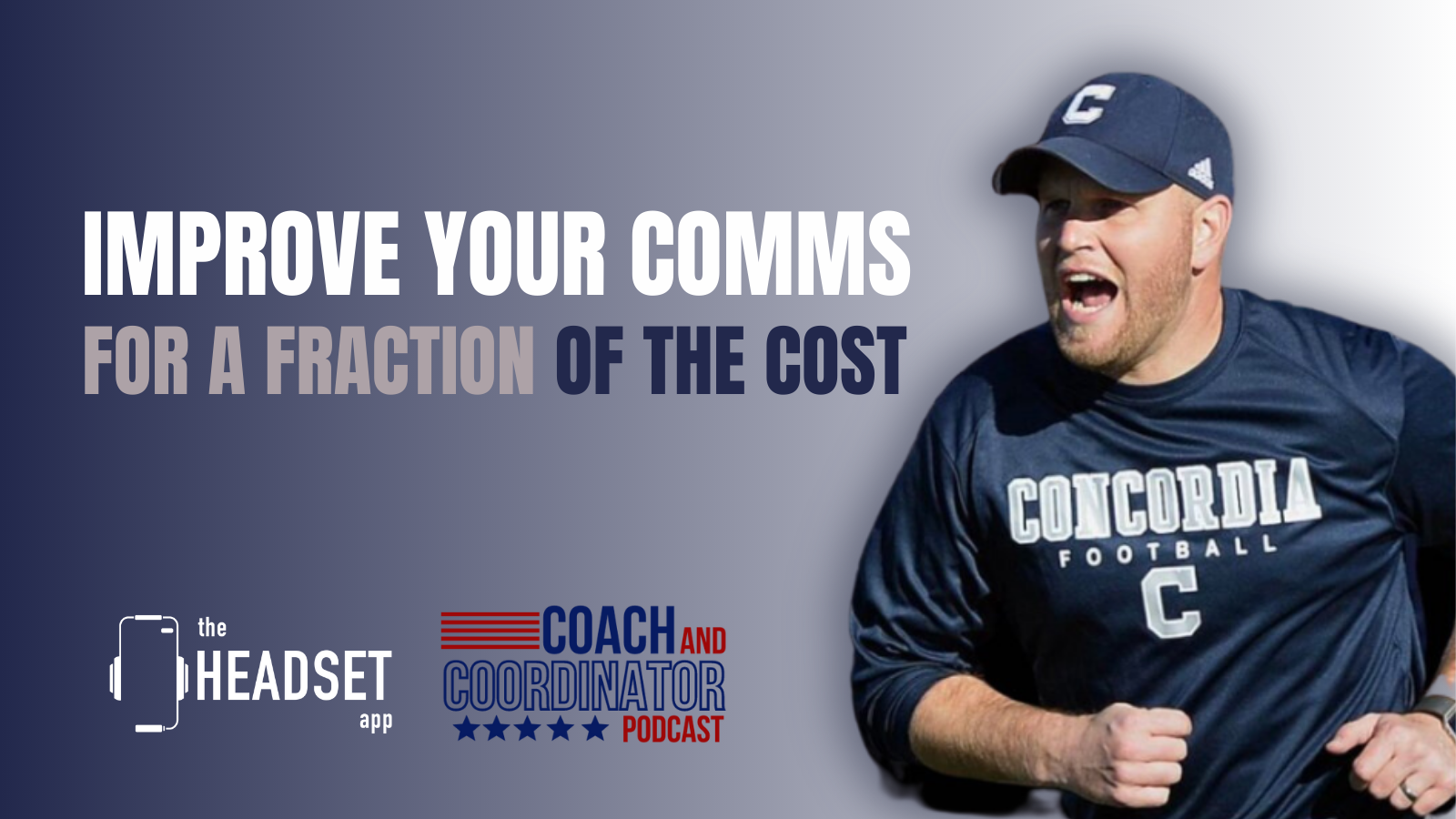 Concordia University Head Coach Patrick Daberkow spearheads an innovation that improves communication and offensive tempo, while freeing up budget to spend more on coaches.
Clear, concise communication is critical to stay ahead of the competition. To ensure clean game day and practice operations, coaches spend tens of thousands of dollars on headset systems. And in addition to being expensive, traditional headset systems can also be a hassle to setup, teardown, and lug around everywhere.
In Seward, Nebraska, Patrick Daberkow, head coach at Concordia University, thought there must be a better way.
"You have so much technology in your pocket as you walk around every day between AirPods and your cell phone," says Daberkow. "I figured there probably could be a solution out there."
After two years of development and prototyping, that solution became The Headset App. This new technology delivers ultra-HD audio at a fraction of the cost with the security of an online bank transaction.
Being a first-time head coach is a baptism by fire. Suddenly, you're in charge of everything, many things that you have no previous experience managing, such as budgets.
When Daberkow ascended to the head coaching role at Concordia, the program was due to buy a new headset system. He recalls getting quotes ranging from $20,000 to $40,000.
"I was shocked at how much of my budget I would have to commit to buying a new headset system," Daberkow remembers. "Then I had refurbishing fees that I never knew existed… I told our staff, with the amount it was going to cost us, 'you guys better have that much information to share from the booth to make it worth it.'"
Coach Daberkow bit the bullet that first year, but he started wondering if an alternative solution was possible.
"It just didn't make sense that technology couldn't catch up."
Now deploying The Headset App, Daberkow can allocate that $40,000 towards other resources, including human resources.
"We can spend our money on more people and coaches who help make our program better," says Daberkow. "And it's really benefited us."
"Think of the value of that [cost savings] to a program," adds Keith Grabowski, host of Coach and Coordinator Podcast. "Now you don't have to make a decision on adding two more guys who will be with you all year long because you need a headset on game day."
Any investment a program makes must serve its main objective of competing to win games. At Concordia, in part by optimizing communications, the Bulldogs became a dangerous team on the offensive side of the ball. They were a top-ten passing offense in the country last season and gained more yards per game of total offense than any team in school history.
"We started out pretty slow offensively," admits Daberkow. "We just didn't perform at a high enough level offensively to win."
By week four, the Bulldogs had lost their fourth offensive lineman to injury and let a ten-point halftime lead slip away to eventual national champion Northwestern College.
"We said, 'alright, we're going to scrap Coach Daberkow's plan of calling the perfect play every time, and we're going to go fast,'" Daberkow says. "We took off after that."
To achieve success with tempo, coaches must streamline communications. Grabowski recalls his own implementation of tempo while at Baldwin Wallace University. After studying a six-game sample, he determined that with the way the conference was officiating games, he had less than 12 seconds to call a play, have the signalers relay the call to the players on the field, get everyone lined up, and snap the ball to optimize the tempo advantage.
"Being able to play fast is a function of how you operate on game day," Grabowski says. "At the time, we needed another [headset] to get everybody who was involved with a headset… With [The Headset App], by being able to get [a headset] on all your people because it's so affordable, it really pays off."
Most programs at the high school and small college levels cannot afford the top-shelf headset systems, limiting them to channels for offense, defense, and special teams.
The Headset App is not limited to a few channels, it's not limited to just game days, and it's not limited to only coaches. Channels can be set up for anyone, including film crews, equipment managers, or athletic trainers.
"That's an undervalued part of it," says Grabowski. "I can't tell you how many times I can remember having to run somebody over to the athletic trainer to get a status on somebody. Now you can just click over to their channel."
"If your backup linebacker who was on all four core special teams gets injured, and you don't know about it as a coordinator, then it makes it really tough when you send a unit out onto the field," Daberkow adds. "[The Headset App] eliminates that at a really low price."
Practice isn't just for players. Coaches need reps too. The Headset App has revolutionized practices at Concordia and made the entire operation better.
"To be able to work out the kinks during the week of practice so you can maximize your efficiency on game day is huge," says Daberkow.
He adds, "You can manage across two different fields to get people where they need to be. You can use it for your equipment staff. You can use it if you need a [camera person] who's 200 yards away… It just streamlines everything."
A Pocket-Sized Competitive Advantage
The Headset App works with any Bluetooth headset or earbuds. And it works in seconds, all from your phone in your pocket. While not in the hardware space, Daberkow and The Headset App team have tested many types of Bluetooth-connected headsets. The consensus opinion is that AirPods work great during practice. On game days, inexpensive headsets common in the gaming and trucking industries are best.
"You're not buying equipment, and you're not fixing equipment or refurbishing it," says Daberkow. "You're often just using what you already have."
Daberkow's development team beta-tested the product this spring with 110 users across six states. After incorporating feedback, they launched the app in June. It is now available for everyone in the App Store and on Google Play. The cost is $50 per coach per month.
"We hope to alleviate some problems with annual budgets," says Daberkow. "And we think this pricing model is an effective way for you to get as many coaches as you can onto the headset."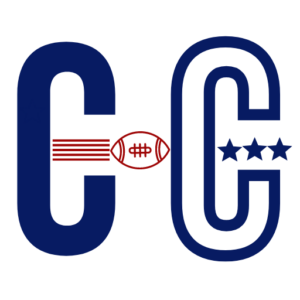 If you'd like to test The Headset App for yourself, try it for free with the Practice Pass, a 120-minute live working demo for up to five coaches on up to six channels. For more information, visit theheadsetapp.com.