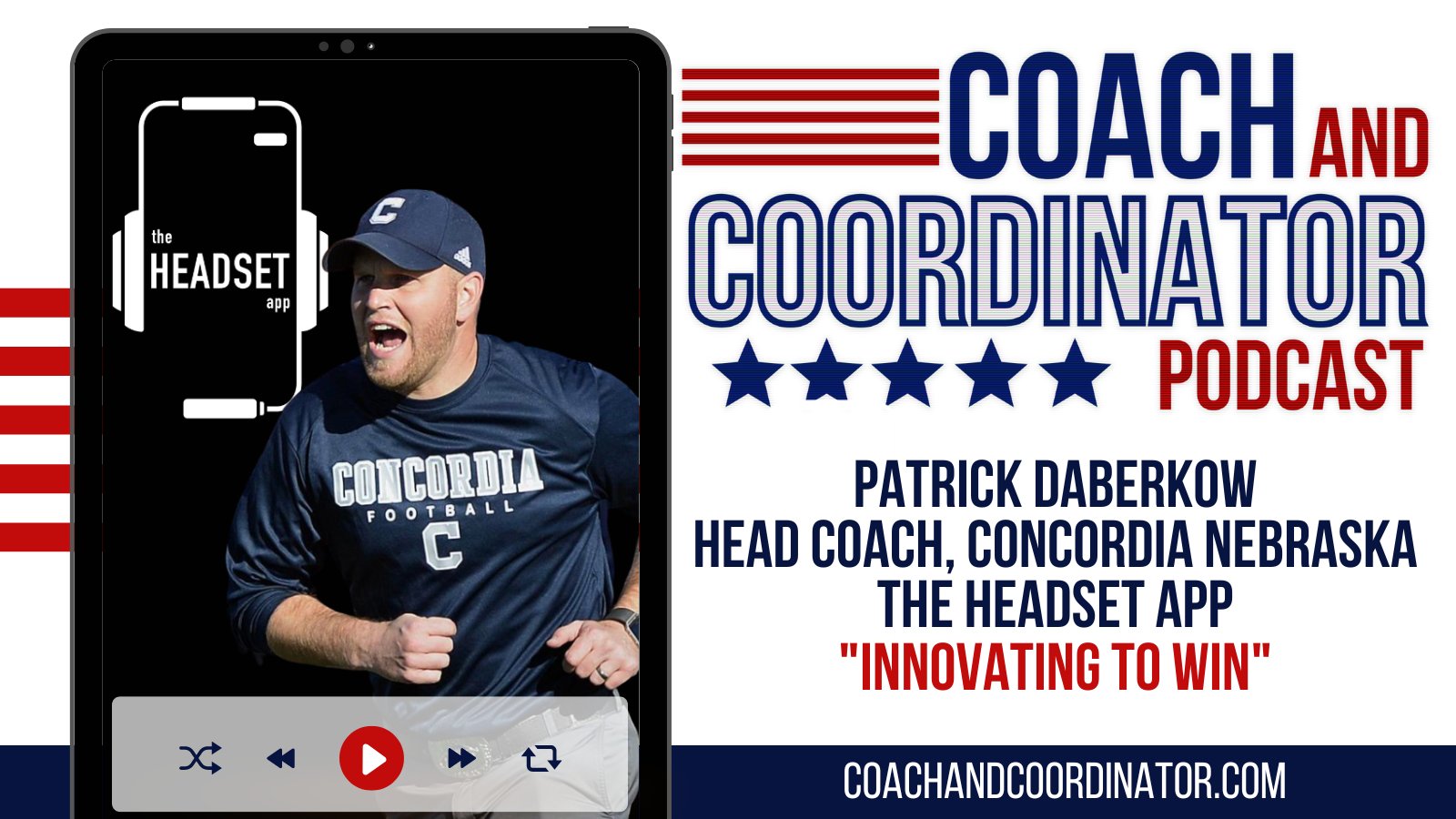 In this episode, Patrick Daberkow tells his story about creating The Headset App, which allows coaches an incredibly affordable way to have the entire staff on the headset on all the channels it needs.
Listen On:
Patrick Daberkow is the head coach at Concordia University in Seward, Nebraska. Coach Daberkow is entering his 17th season at his alma mater Concordia, where he was a four-time letterman and team captain in 2006.
Before ascending to head coach in 2016, Daberkow coached the Concordia secondary for three seasons and served as defensive coordinator for seven seasons.
In this episode, Coach Daberkow shares The Headset App, a new innovation he spearheaded that helped transform Concordia into a top-ten offense, while freeing up the budget to spend on more coaches on staff rather than just on technology only used on game day.
Clear and concise communication is critical for today's game day and practice operations. And to acquire the systems that provide that communication, coaches spend tens of thousands of dollars of their budgets…until today.
Follow Patrick Daberkow on Twitter @PatrickDaberkow.
Show Notes:
>Working with Budgets
>Solving a Problem
>Enhancing Communication Helped Set School Records
>Improving to a Top-Ten Offense
>Communicating with Players on the Sideline Through a Bluetooth Speaker
>Communications Beyond Offense/Defense on Game Day
>Practice Applications for Headset Technology
>Affordable Solutions
Learn More About The Headset App:
The Headset App completely changes the communication market for coaches. While traditional headset systems are expensive, as well as a pain to transport and set up, The Headset App setup is ridiculously simple at a fraction of the cost. Download The Headset App today in the App Store or Google Play and get back to what you do best – coaching.
Download The Headset App:
---
SUBSCRIBE: