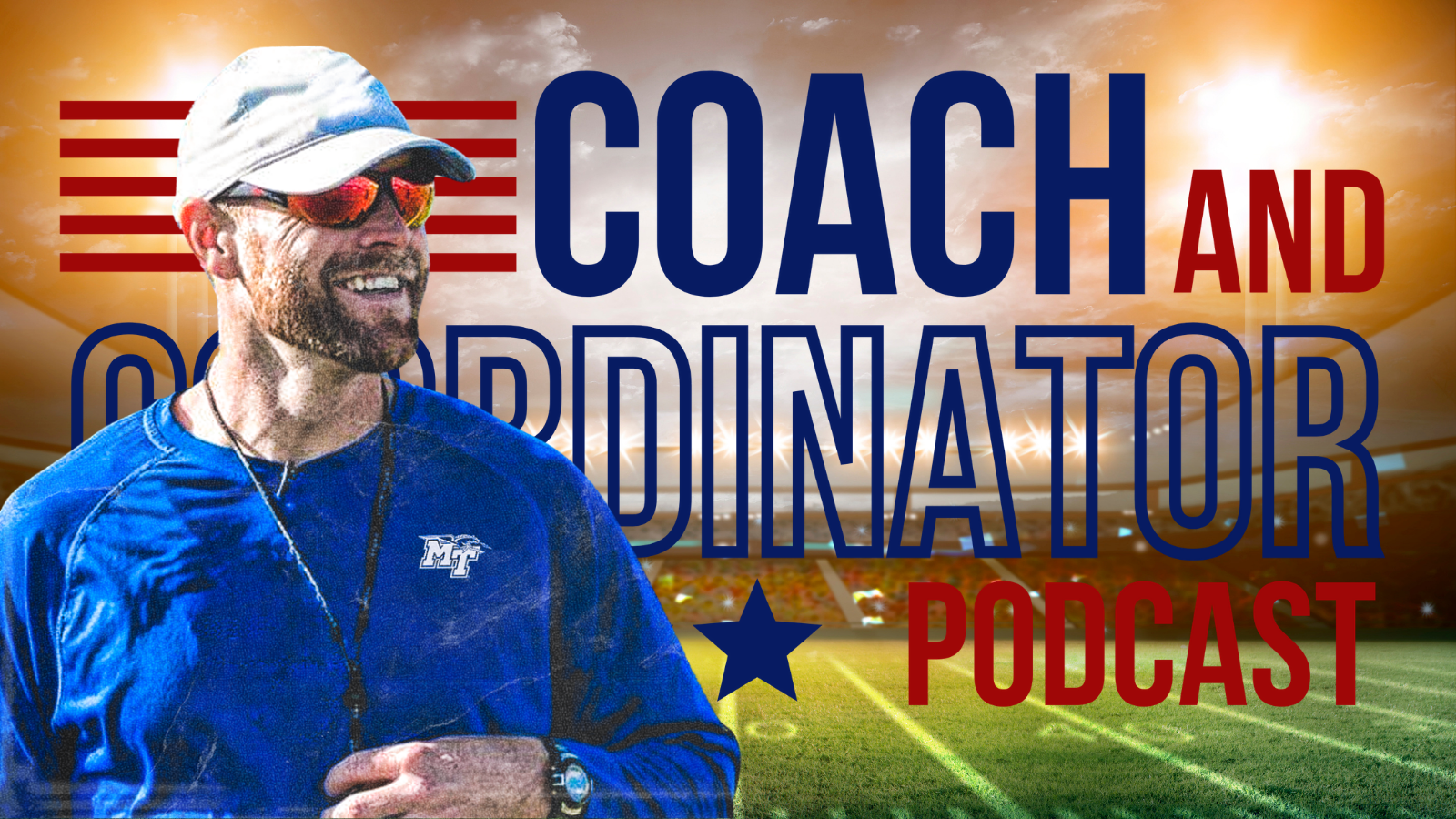 On today's Coach and Coordinator Podcast, host Keith Grabowski is joined by Brent Dearmon, Offensive Coordinator at Middle Tennessee. Coach Dearmon is known for his extensive RPO game and tailoring his offense towards his personnel and scheme. Dearmon left Kansas University this offseason, where he had served as the offensive coordinator for the last year and a half. Prior to that, Dearmon was the Head Coach at Bethel University, where he led the team to their best season ever. Dearmon joins Grabowski today to talk about creating a common language amongst his staff and players.
1:23 Coach's journey
2:51 Creating a common language
5:30 Importance of getting players AND coaches on the same page in terms of terminology
7:25 Teaching in parables
9:45 D-Gap fitter
12:30 The process of changing old terms
13:35 Gift Route
16:05 Vertical movement
18:08 Rocker
20:20 Preparing to make sure all the terminology is the same and establishing pillars
22:38 Coach's manual
23:52 Advice for coaches going forward
Coach Dearmon's Courses and Clinics are available here:
Identifying and Attacking Coverages with the RPO
Course: RPO's
This course goes over:
1. RPO Installation into your scheme
2. RPO Variations
3. C & D Gap Reads
4. Power Reads
5. Pistol sets
Get Dearmon's cours "RPO's" here.
Course: Identifying and Attacking Coverages with the RPO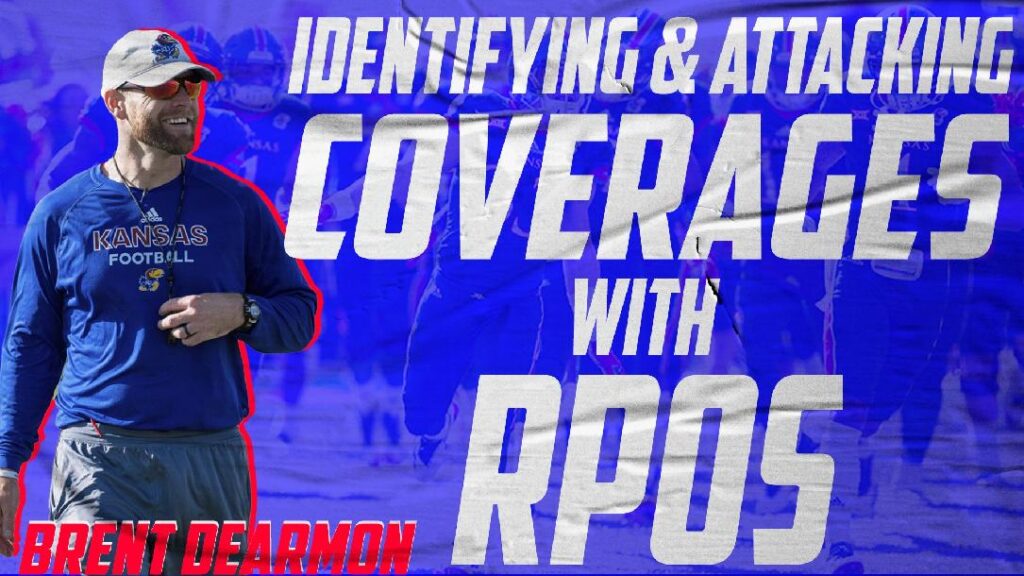 Get an up close look at one of the most electrifying schemes in football today, taught by one of the guys who knows it best, Coach Brent Dearmon at Arkansas Tech! The Offense That Produced Unbelievable Numbers After working under Gus Malzahn at Auburn, Coach Dearmon engineered the biggest offensive turnaround in college football at Arkansas Tech, and his offenses now average 36.5 points and 458.8 yards per game.
Change Up Your Reads Coach Dearmon walks you through his thought processes when designing plays and explains how he thinks about the different pre-snap and post-snap RPOs. Stay One Step Ahead of the Defense Coach Dearmon takes an in-depth look at the many different coverages designed to stop the modern spread offense, and shows you exactly what the defense is thinking with each one. If you're looking to get better on offense, you owe it to your team to get your hands on this incredible resource!
Course: Gap Sound RPO's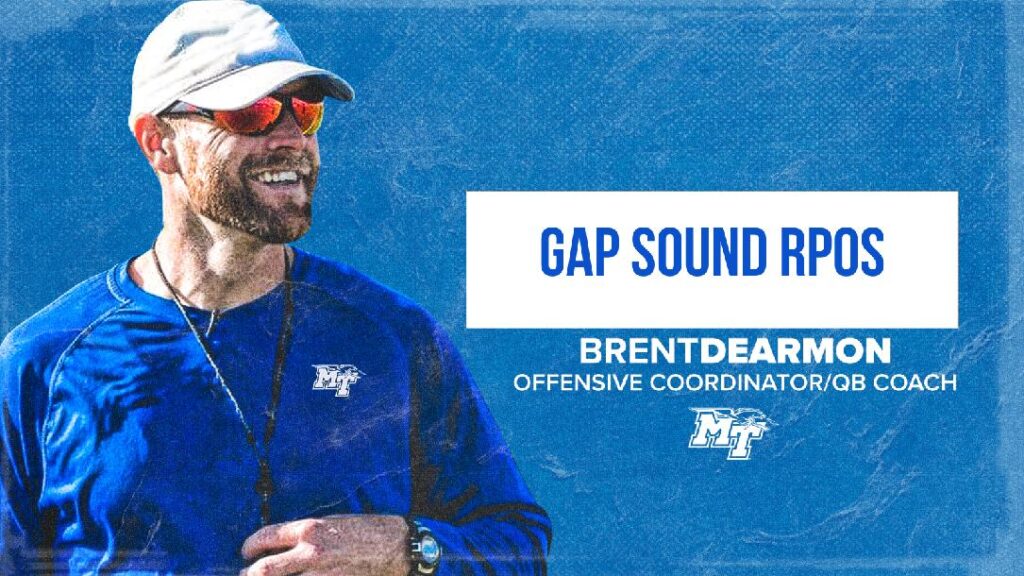 Coach Brett Dearmon explains what a real gap sound RPO is. Coach also tells us which RPOs are in his playbook. He illustrates and explains zone, iso, and buck sweep rpos with diagrams and game film.