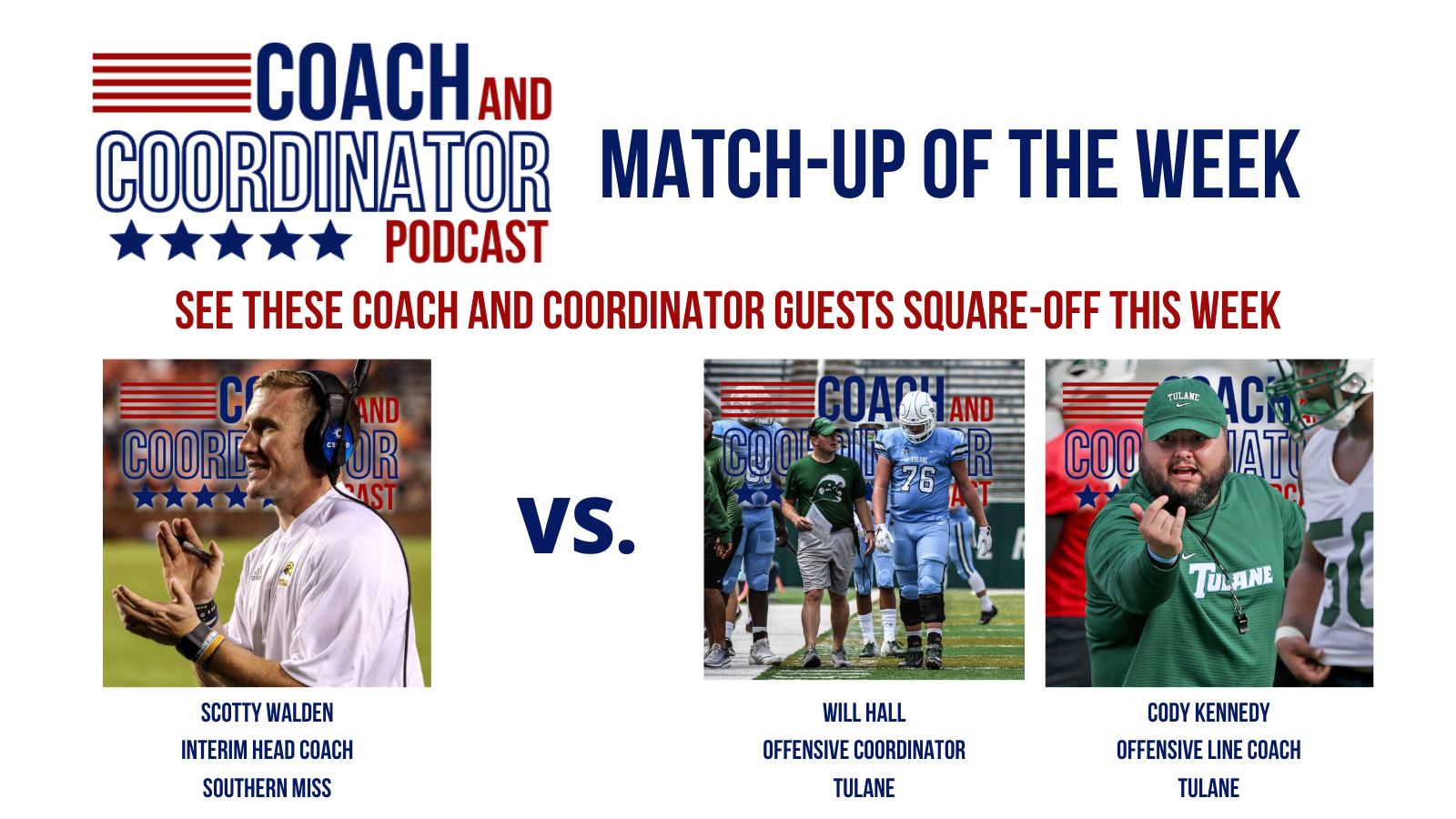 It's been an honor and privilege to speak with so many great coaches around the country at every level and share their knowledge and insight on coaching this great game. As our network of coaches expands, inevitably, we will see these coaches face-off against each other on the field, and that's exactly what we have here this week.
On Saturday, September 26th, Tulane visits Southern Miss. This game pits new head coach Scotty Walden who appeared on the podcast just prior to accepting a job at Southern Miss in 2017 with our guests from Tulane, offensive coordinator Will Hall and offensive line coach Cody Kennedy. This is an impressive group of young coaches.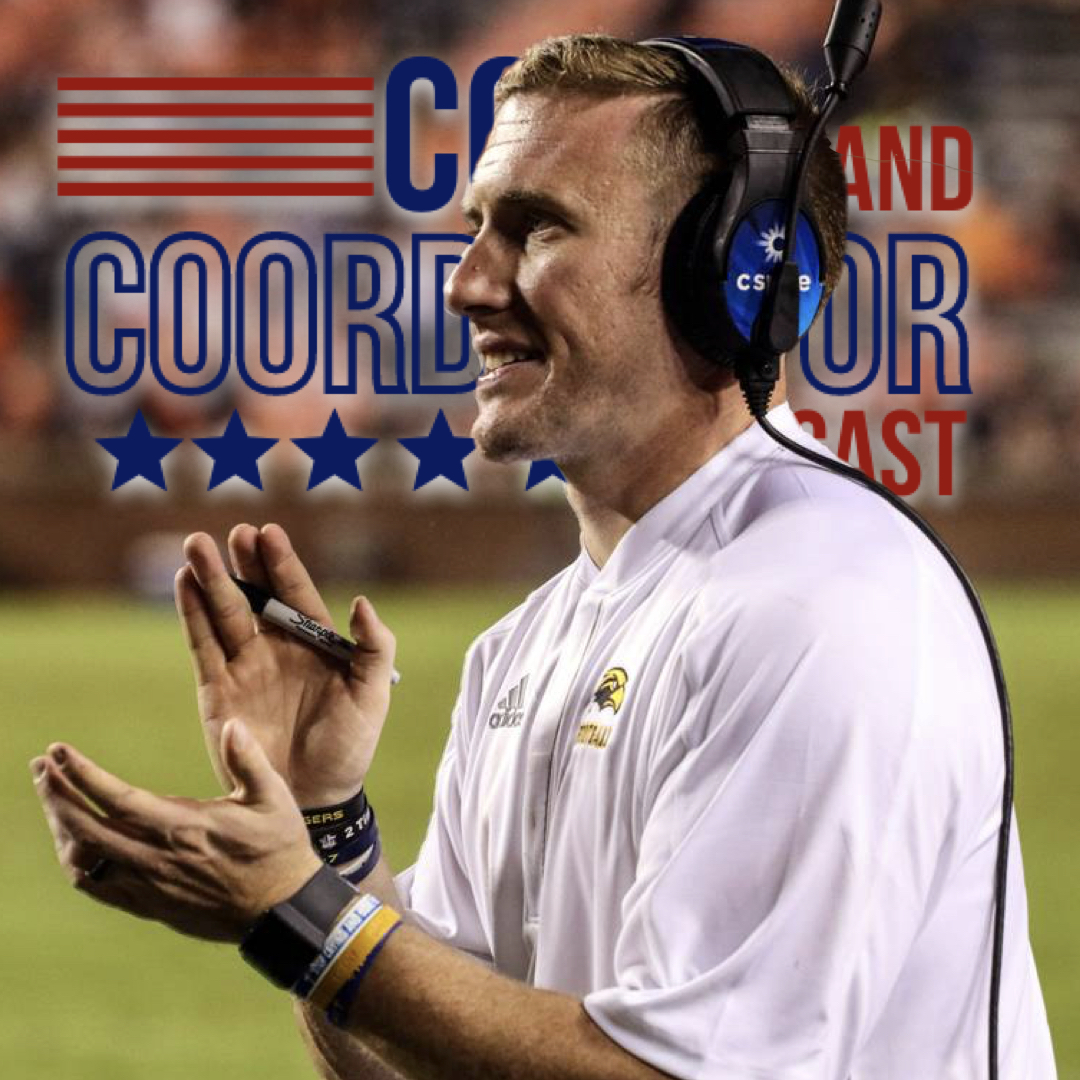 In 2017, as the youngest college coach in America at 26, Walden lead the ETBU Tigers to a 7-3 record. Prior to ETBU, Walden's first year as a coach and offensive coordinator, his offense led all of NCAA averaging 581.9 yards per game and 48.8 points per game. Walden's offense rewrote the record book in his time as offensive coordinator and head coach.
The highlights are below.
NCAA Rankings
Total Passing Offense (ETBU) – 2014; 1st (368.1 pg)
Total Offense (ETBU) – 2014; 2nd (566.1)
Scoring Offense (ETBU) – 2014; 11th (42.3 ppg)
Total Offense (SRSU) – 2012; 1st (all divisions – 581.9 ypg)
Scoring Offense (SRSU) – 2012; 3rd (48.8 ppg)
Passing Offense (SRSU) – 2012; 11th (333)
A coach doesn't put up numbers like that and go unnoticed. This quickly led to an opportunity at the FBS level with Southern Miss. Walden joined the Coach and Coordinator Podcast prior to taking a job at the FBS level. Listen here. He began as the receivers coach, was promoted to co-offensive coordinator in his third year, and two weeks ago, was promoted to interim head coach.
It was exciting to watch Walden who was a fireball of enthusiasm for the Golden Eagles in his first game against La Tech. While the Eagles lost this one late, it was clear the team responded to Walden's leadership.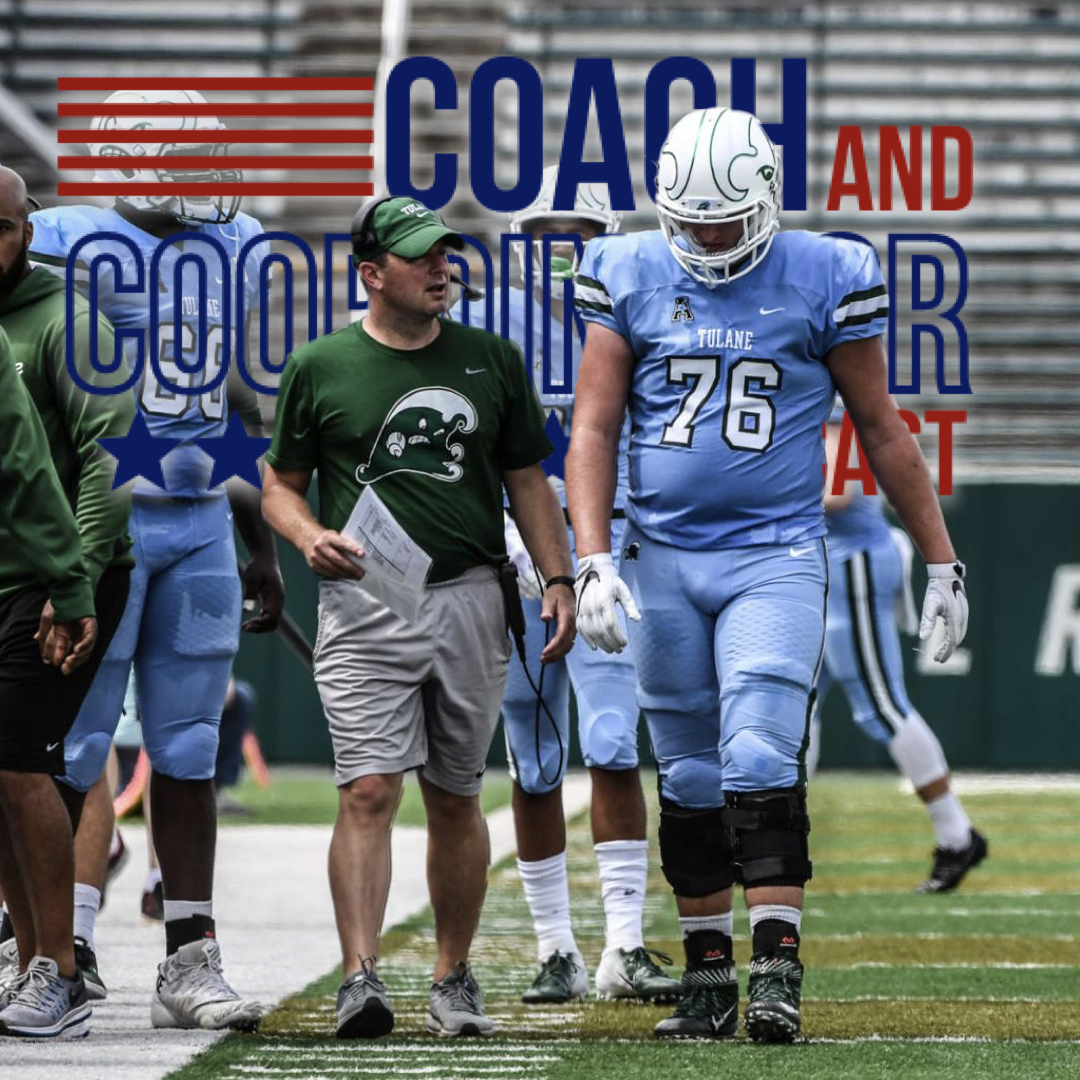 Will Hall and Cody Kennedy joined us on Coach and Coordinator as part of our "2019 Training Camp Series." Hall is in his third season with the Green Wave and had prior stops at Memphis, Louisiana-Lafayette, West Georgia,West Alabama and Arkansas-Monticello. At West Georgia, he was twice named Gulf South Conference Coach of the Year and was the Super Region 2 Coach of the Year as well. Hall rebuilt the struggling West Georgia program into a powerhouse who spent 17 consecutive weeks nationally ranked and earned the program's first No. 1 national ranking. He discussed installation of different types of reads for the quarterback as well as practicing and playing with very fast tempo.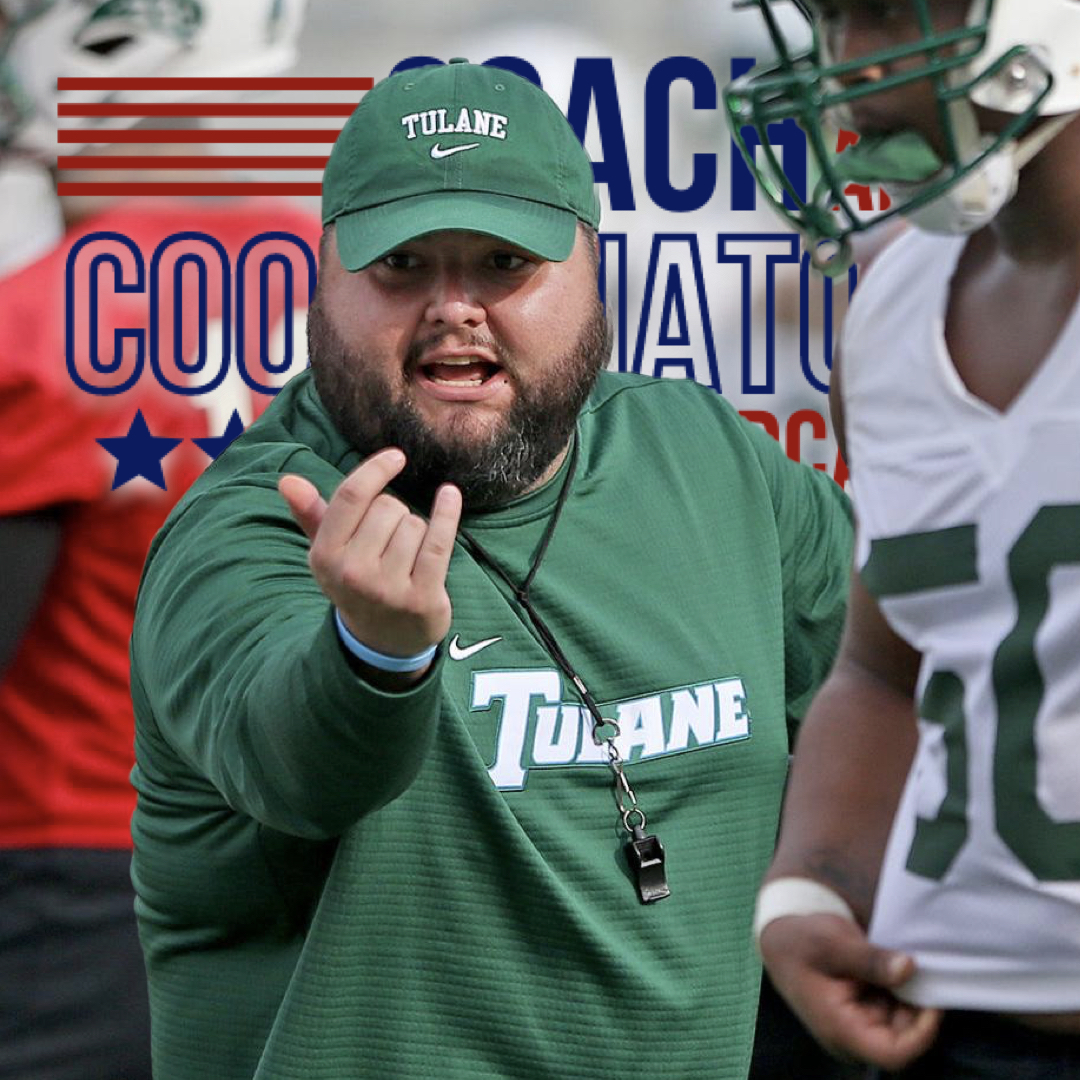 In addition to his episode during training camp, Cody Kennedy joined us on the podcast in 2020. Kennedy is in his second year as the Green Wave's offensive line coach with prior stops at Georgia, West Georgia, North Carolina-Pembroke and West Alabama. In 2018, as an offensive line GA at Georgia, he helped the Bulldogs earn a finalist for the Joe Moore Award, which is given out to the best offensive line in the country. In his training camp episode, Kennedy discussed building the culture of an offensive line as well as preparing them in an uptempo offense. This past spring, episode he breaks down the duo play, the factors that come with recruiting offensive linemen, how he persevered throughout his coaching career, and the change in culture at Tulane University. Listen here.
This is going to be a group we continue to watch as they grow through this profession. Good luck men!
Follow these coaches on Twitter: