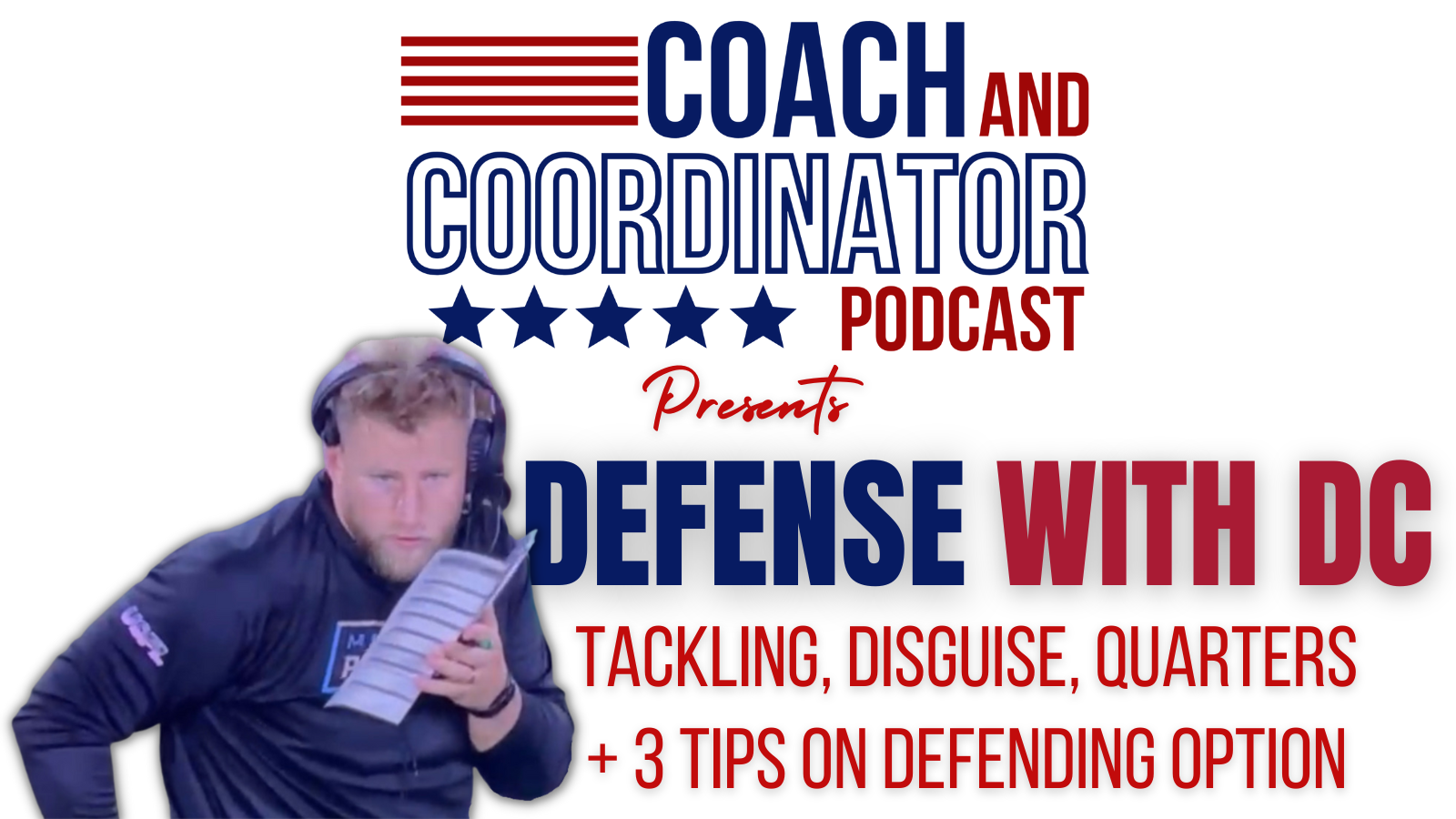 Michigan Panthers Defensive Coordinator Dan Carrel reviews the Nebraska vs. Northwestern game from a defensive perspective, addresses tackling, having a system for disguise, differences in quarters coverage, and more.
Dan Carrel joins the Coach and Coordinator Podcast fall lineup after a successful 2022 campaign as the Defensive Coordinator for the USFL's Michigan Panthers. Coach Carrel's previous coaching experience includes stops at Ohio State, Kentucky, Houston, and UMass. Before getting into the coaching profession, he graduated from West Liberty University, where he played linebacker. Coach Carrel will lead the discussion every week of the season on this defense-focused series of Coach and Coordinator Podcast.
Follow Dan Carrel on Twitter @DanCarrel.
Additional Coach and Coordinator Episodes:
Defense with DC (Week 0): Removing the Unknowns
Out Prepare the Competition
Additional Resources:
Team Tackling and Winning Gaps Drive and Shallow Cross Concepts
---
SUBSCRIBE: