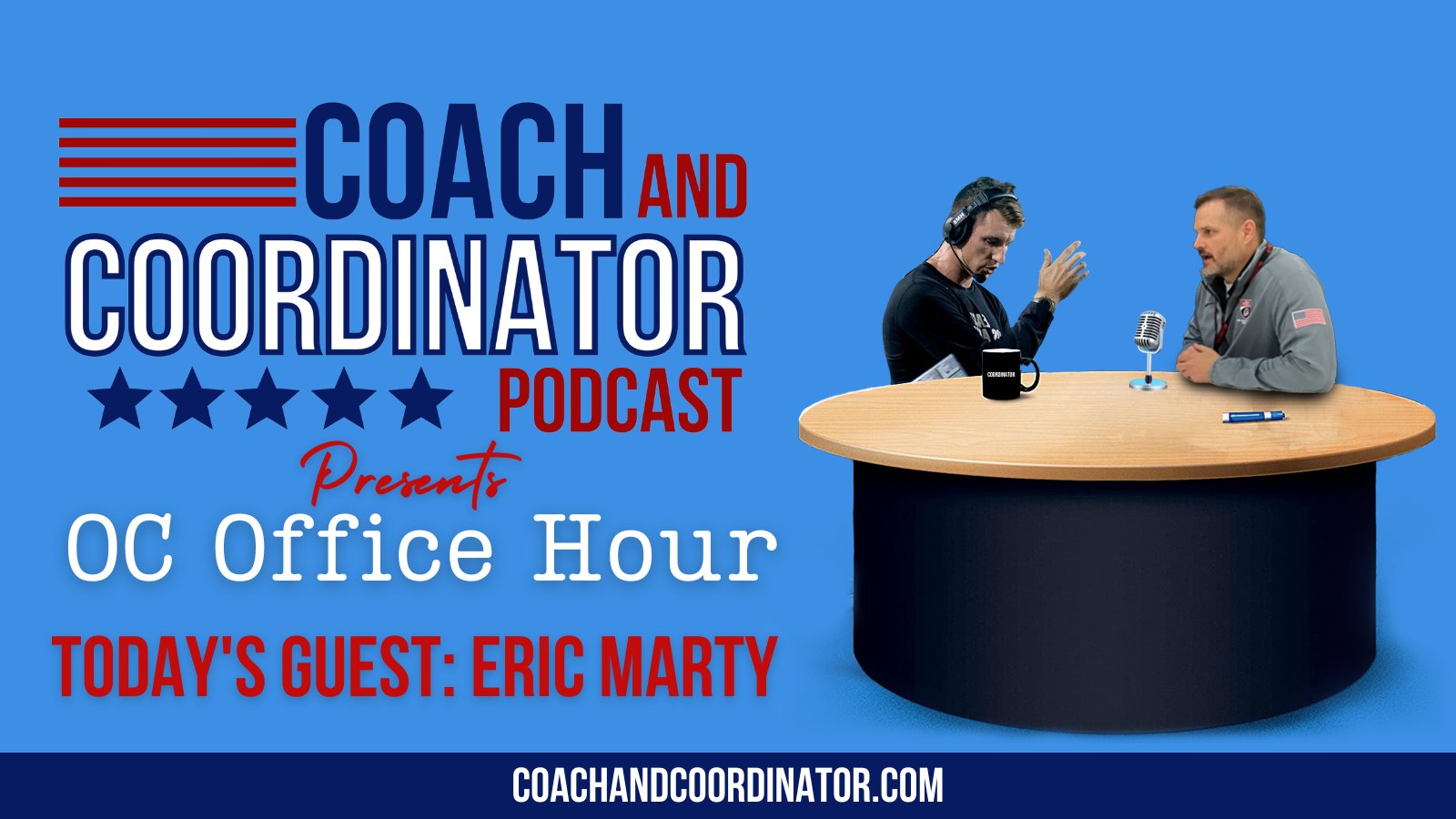 Eric Marty, Offensive Coordinator for the USFL's Michigan Panthers, discusses building confidence in the quarterback position, running a smooth operation, and gaining advantages from motion and unusual formations.
Eric Marty is the offensive coordinator for the USFL's Michigan Panthers. He entered the coaching profession after four seasons of international play in the Italian Football League and Austrian Football League. His first coaching job was at Oklahoma Panhandle State University, where he coached wide receivers. Since that assignment, Coach Marty has coordinated the offense or had head coaching responsibilities at multiple junior colleges and universities. In 2022, he joined the professional ranks with the Panthers.
Follow Eric Marty on Twitter @CoachEricMarty.
Additional Resources:
Tight End Driven Multiple Gun Offense
Additional 2022 OC Office Hour Episodes:
OC Office Hour with Jeff Mullen: Developing as a Game Planner and Play Caller (Week 1)
OC Office Hour: Up Tempo, QB Movement, OT Procedure, Finish (Week 0)
---
SUBSCRIBE: