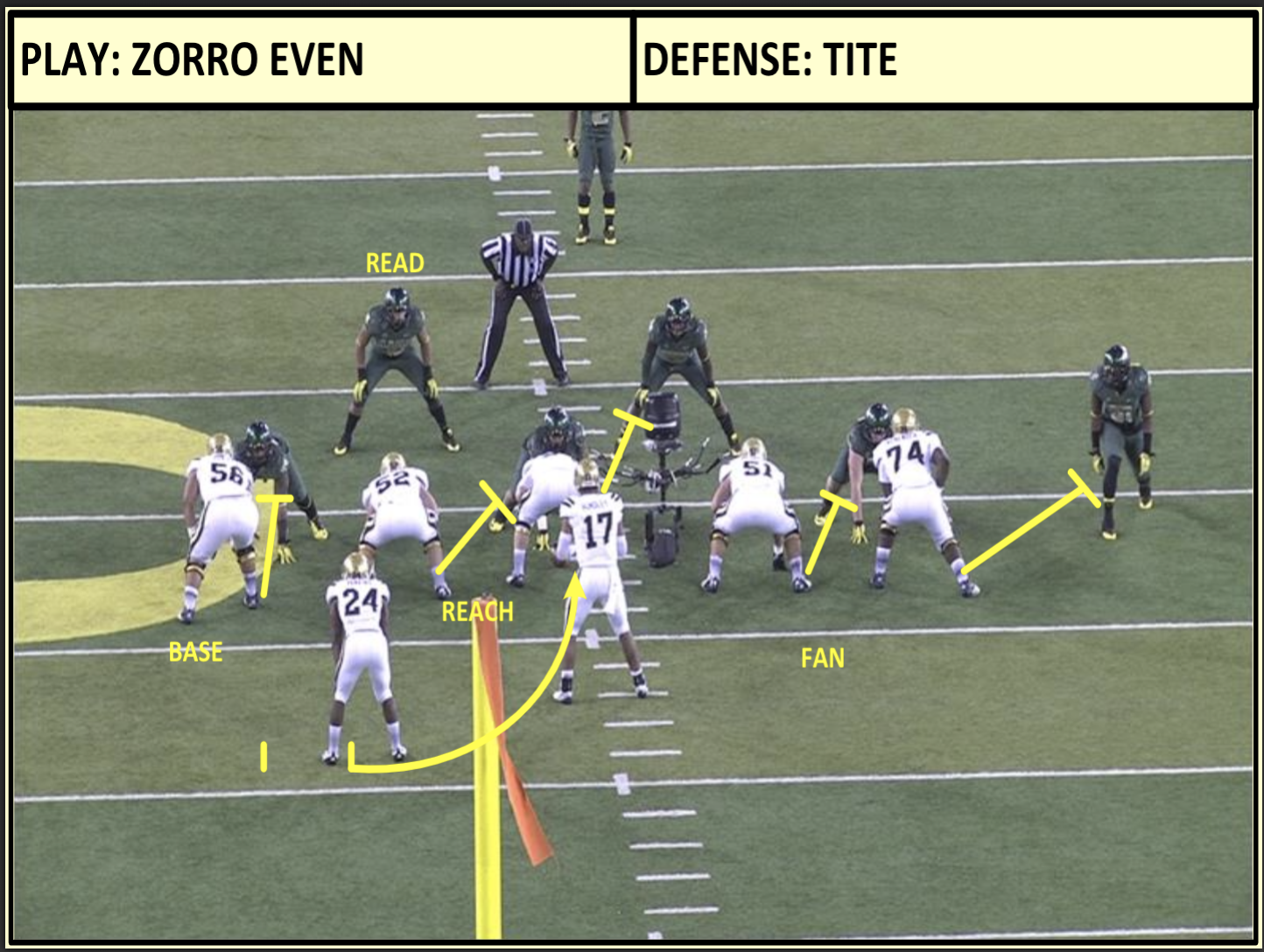 It is the time of the year where we evaluate what we did last season, what we have coming back for next season, and how we need to evolve in order to be successful in 2021.
In order to help you move forward, we will be sharing a series which will put the focus on each position on your team, help you match your personnel and philosophy to schemes, concepts, full systems, and even the upcoming clinics where you can learn more.
Today we focus on the interior of the offensive line (Center & Guards)
An ideal interior offensive lineman is physical, powerful, has explosive hips, has quickness in small space and has enough speed to run and reach defenders as well as cover up second level defenders. Can quickly change lateral direction, and possesses vision to see movement coming from multiple angels and levels. He has enough quickness to be able to pull around to the second level or effectively kick out and edge.
The lineman described fits well into any offense, and you can't make a poor decision on the schemes or systems you pick. Unfortunately, the truth is we may not have the ideal linemen, in fact most of us won't.
So let's break down each component, or lack thereof, and what they work well in as far as scheme.
Physical, powerful, explosive hips – these traits are essential for interior plays such as inside zone, base blocks on option type plays, and down blocks on gap schemes. Many times, these players are thicker and potentially stouter than the ideal lineman, but he can execute effectively within these schemes.
It's always good to build on the strength of your line from the inside out. Getting movement and denting the middle of the defense is a sure way to get a downhill running game going.
We left out the physical traits of:
Speed to run and reach defenders/cover up second level defenders.
Quickly change lateral direction
Speed to be able to pull around to the second level or effectively kick out and edge.
This isn't to say your linemen can't do some of the things that the missing traits allow an offense to do, but right now we are looking at the foundation and building the base. As we proceed we will cover the other traits.
If your interior linemen fit this description, then here are the schemes worth thinking about:
Inside zone
Base schemes that put him one on one, many time these show up in option offense
Down blocks which are a part of gap schemes
Inside trap
Inside Zone is one of the most versatile run schemes in football. That being said, while there are similarities, many coaches run zone differently. Doing my own research on the play nearly 15 years ago, I found many differences, but learning the variations in how the scheme is coached led us to something we felt great about, and a ton of knowledge on the play. You can find the entire zone run library in its own category "Zone Runs" on CoachTube.
Let's start with learning from one of the best teachers of offensive line and run game ever, Jim McNally. If you are new to zone run, this course is foundational. In this video from his course "The Zone Run Game" he explains the theory of the zone play (please note – clicking on each image in this article will take you to a FREE video):
 Football Scoop D2 Coordinator of the Year, Joe Beschorner explains their version of Zone which is a "track zone" rather than combo zone from his clinic "Inside Zone Variations."  He still takes advantage of physical interior linemen. This video shows the versatility of the play as he attaches a seam to it to turn it into an RPO.
As you get into running zone, you will start to hear that you should run it to a certain defensive technique, especially against the even front.  Coach Eric Marty shares his philosophy in this video from his course "Inside Zone and Zone Read"
IMG Academy Head Coach Bobby Acosta has run this play at multiple levels of college ball and with his National Champion IMG team in 2020. He loves the versatility of the play against any front including the Tite front shown in the diagram below.
For Acosta, Zone is used TO PUT DEFENDERS IN POSITION OF CONFLICT
Leverage – Screen Game / Quick Game
Pre-Snap Read – Safety One or Two High
Post Snap – Defender Movement
QB Driven Offense: 2/3/4 Choices at every snap – Same Play, Different Appearance. He covers it all in his course "Running Inside Zone and Compliments To The Play."
The Wham Play is another play that fits well with these type of linemen, and could be a good fit for your type of personnel. Cody Kennedy, now at Souther Miss explains the wham basics in this video:
We will cover the add ons and additions to this play and the other pieces of your offense that work into this as we continue our R&D series. Here are other courses that are well done and should be part of your research if you have the linemen that fit into this scheme:
Running inside zone in the NZone Spread
No Huddle No Mercy Offense- Zone Running Game
Gap Schemes are another option for physical, powerful interior linemen. They can be utilized with inside one. In fact, may coaches have gone to teaching the combinations on zone and gap schemes the same way so there is efficiency in practice. Other coaches prefer the angles afforded by the gap schemes. Either way, gap schemes are a good way to run the ball inside behind your strong interior line.
The ability of the puller will come into play. Some teams really on counter a little more because the bigger physical lineman kicking out an end and allowing a more athletic h-back or fullback to be the second puller could be what the personnel of an offense dictates.
Bart Miller just accepted the offensive line job at Illinois after being at Wyoming.  He likes utilizing both schemes and shares how they do it in his course, "Wyoming Zone & Power Run Game: Including Game Film & Drill Work." He talks about one of the most downhill runs in football in the A-Gap Power in this video:
While we continue to look at schemes, remember, in this series we will evaluate all the parts individually and then utilize the entire evaluation of your personnel plus your philosophy to help you determine the package that fits best, or even recommend a complete system. This is another course that explains the details of the gap scheme of counter but also shows off its versatility in Jason McManus's Counter & Power Run Game. Here Coach shows the counter scheme:
More Gap Scheme Courses for Your Research:
The Power Run Game from the Multiple Spread Offense
Counter & Power Run Game in No Huddle Spread Offense
No Huddle No Mercy Offense- Gap Run Game
Install and Run Weak Power (O-Line Emphasis)
Duo is a play that actually fits in the gap scheme family.  It allows you to run a gap scheme without pullers, which could be a consideration as we discuss the rest of the offensive personnel.  Here is former NFL coach Paul Alexander explaining The Duo Play from his course.
Finally, an oldie but goodie in the interior run family is the trap play. It's a play that used to be seen often in any football game, but it has disappeared. Done right it allows a quick hitter behind your big powerful interior line. Coach Bruce Eien explains the rules:
To summarize, though you don't have the ideal interior line, having physical powerful linemen who know how to use their hips can allow you to have an effective inside running game. While the video examples did show the schemes used in certain types of offenses, understanding the other pieces you have and how their skills fit van allow you to evolve your offense in a way that fits your team best.  
We will look at a different type of interior lineman and what schemes fit best on our next installment of the Offense R&D series.