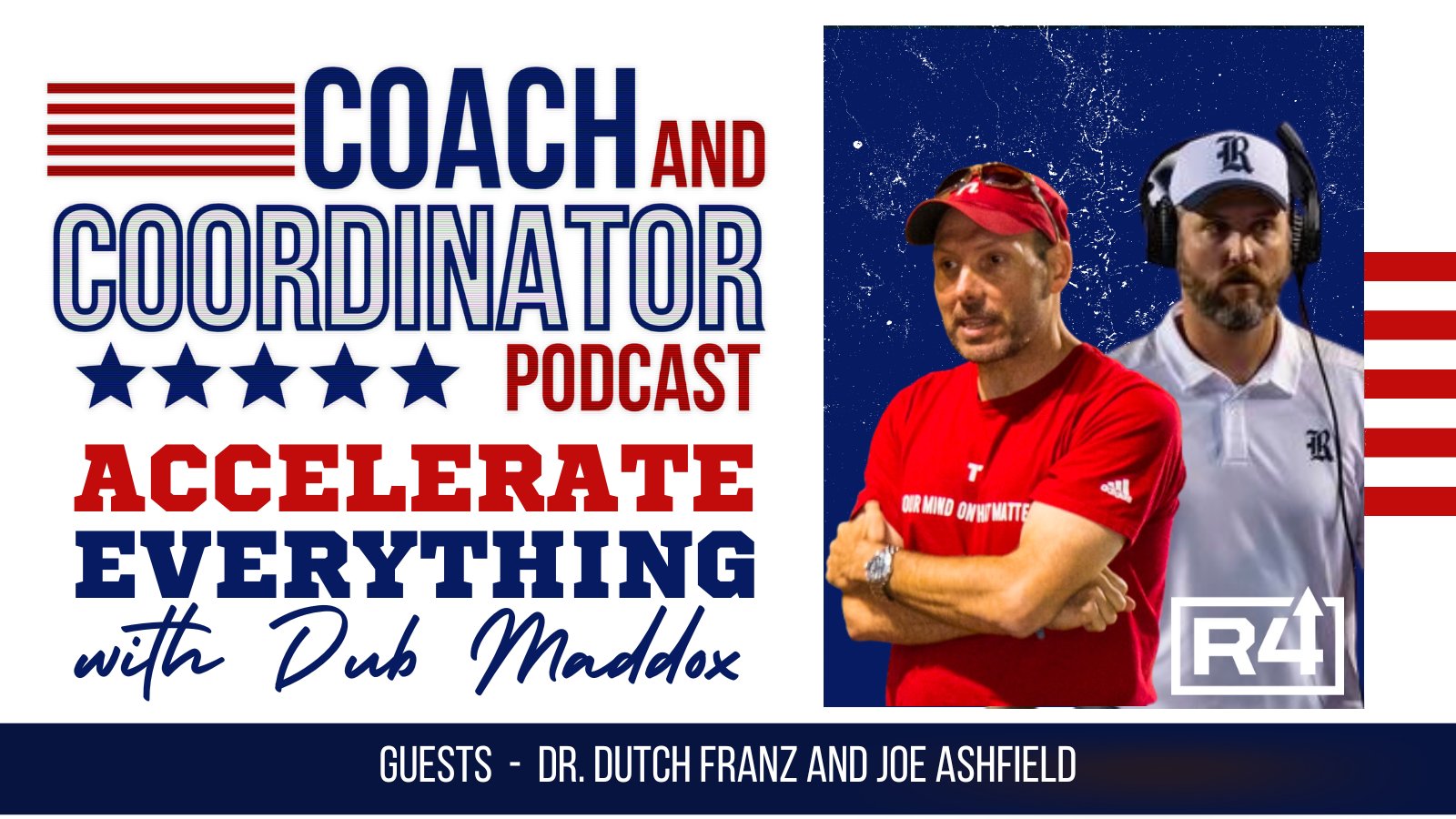 To close out our "Accelerate Everything" series for 2023, guest host Dub Maddox sits down with two individuals he has worked with closely to develop VR training packages for his quarterbacks, which he now shares with all coaches and athletes on R4FootballSystems.com.
Listen On:
Dr. Dutch Franz is the creator of REPS VR and CEO of TierOne Consulting. Joe Ashfield, a previous guest on Coach and Coordinator Podcast, has FBS experience, including at Rice and Stanford, and now coaches in Europe. Ashfield is also the co-founder and vice president of football operations at REPS VR.
In this episode with Dub Maddox, the trio talks about how VR training can accelerate learning and proper decision-making, not only for the quarterback but also for all positions.
Follow Joe Ashfield on Twitter @JoeAshfield.
Follow guest host Dub Maddox on Twitter @CoachDubMaddox.
In our "Accelerate Everything" series, guest host Dub Maddox, offensive coordinator at Union High School (OK), talks with experts inside and outside of football to illuminate those things that put them at the top of their fields, while considering those lessons within a coaching framework.
Show Notes:
>Decision-Making Under Pressure and VR
>Sticking Points with QBs in Decision-Making Under Pressure
>The Creation of REPS VR
>After Action Review
>Go Pro Filmed vs. Animated VR
>Seeing from the "Shooters View" and Its Ability to Impact Decisions
>Compressing a College Career of Reps into Five Weeks
>Pinpointing QBs Who Can Make It at the Next Level
>Success at UCLA
>Using VR with Other Positions
>Brevity Codes
Check Out Dub Maddox's VR Training for Quarterbacks
Additional Joe Ashfield Episode:
OL Technique in the Power Running Game
---
SUBSCRIBE: