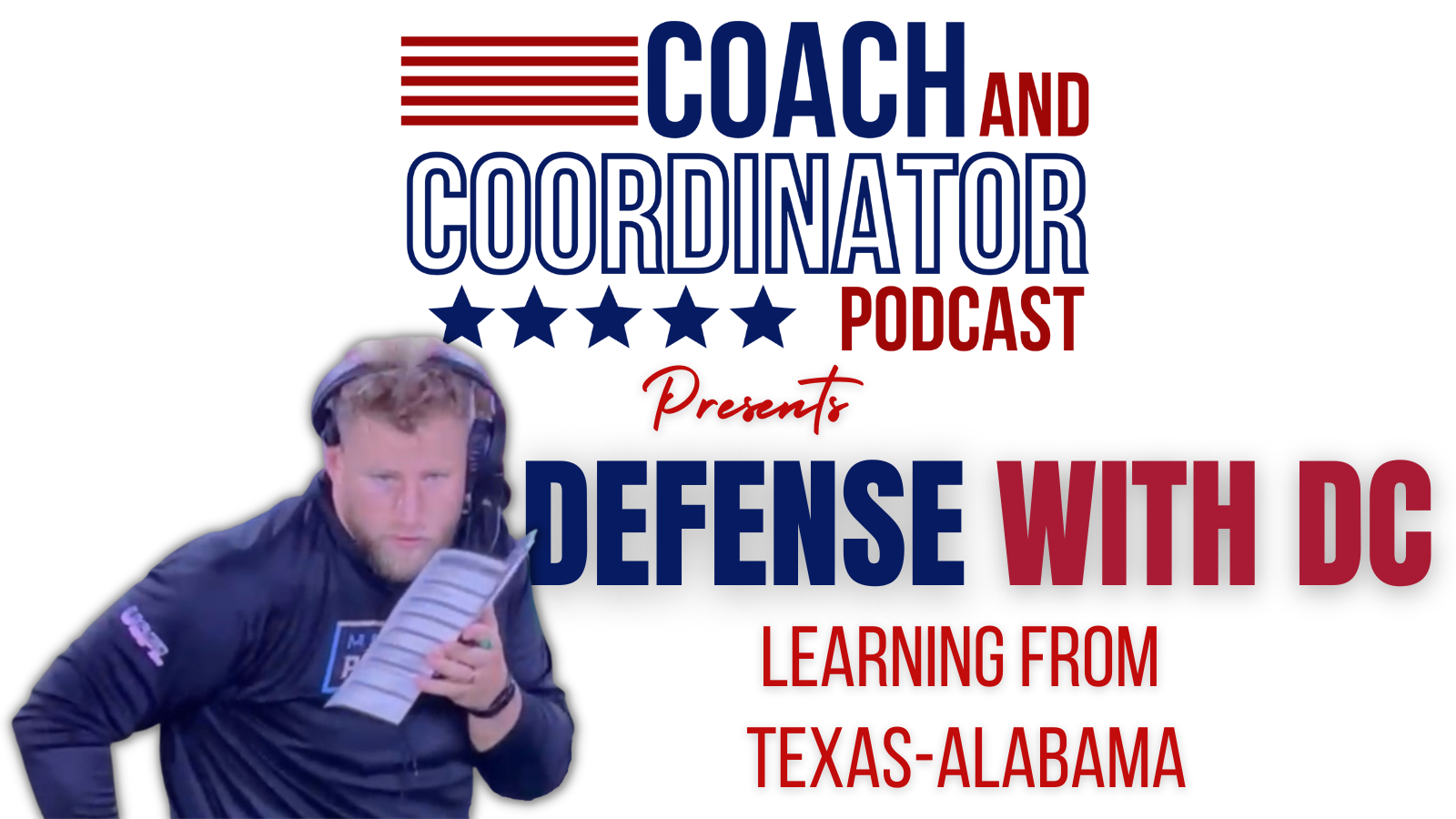 On this week's episode of Defense with DC, Dan Carrel, DC for the USFL's Michigan Panthers discusses teachable moments and takeaways from the Texas-Alabama game, as well as weekly tips to defend the option.
Dan Carrel joins the Coach and Coordinator Podcast fall lineup after a successful 2022 campaign as the Defensive Coordinator for the USFL's Michigan Panthers. Coach Carrel's previous coaching experience includes stops at Ohio State, Kentucky, Houston, and UMass. Before getting into the coaching profession, he graduated from West Liberty University, where he played linebacker. Coach Carrel will lead the discussion every week of the season on this defense-focused series of Coach and Coordinator Podcast.
Follow Dan Carrel on Twitter @DanCarrel.
Additional Defense with Dan Carrel Episodes:
Installing a System for Pass Rush Lanes (Defense with DC, Week 2)
Keeping Cues Simple and Building Drills Around Them (Defense with DC, Week 1)
Removing the Unknowns (Defense with DC, Week 0)
Additional Resources:
Terry Joseph, Defensive Pass Game Coordinator at Texas, on CoachTube: Secondary Game Planning
Jim Knowles, Defensive Coordinator at Ohio State, on CoachTube: Playing Offense on Defense
---
SUBSCRIBE: