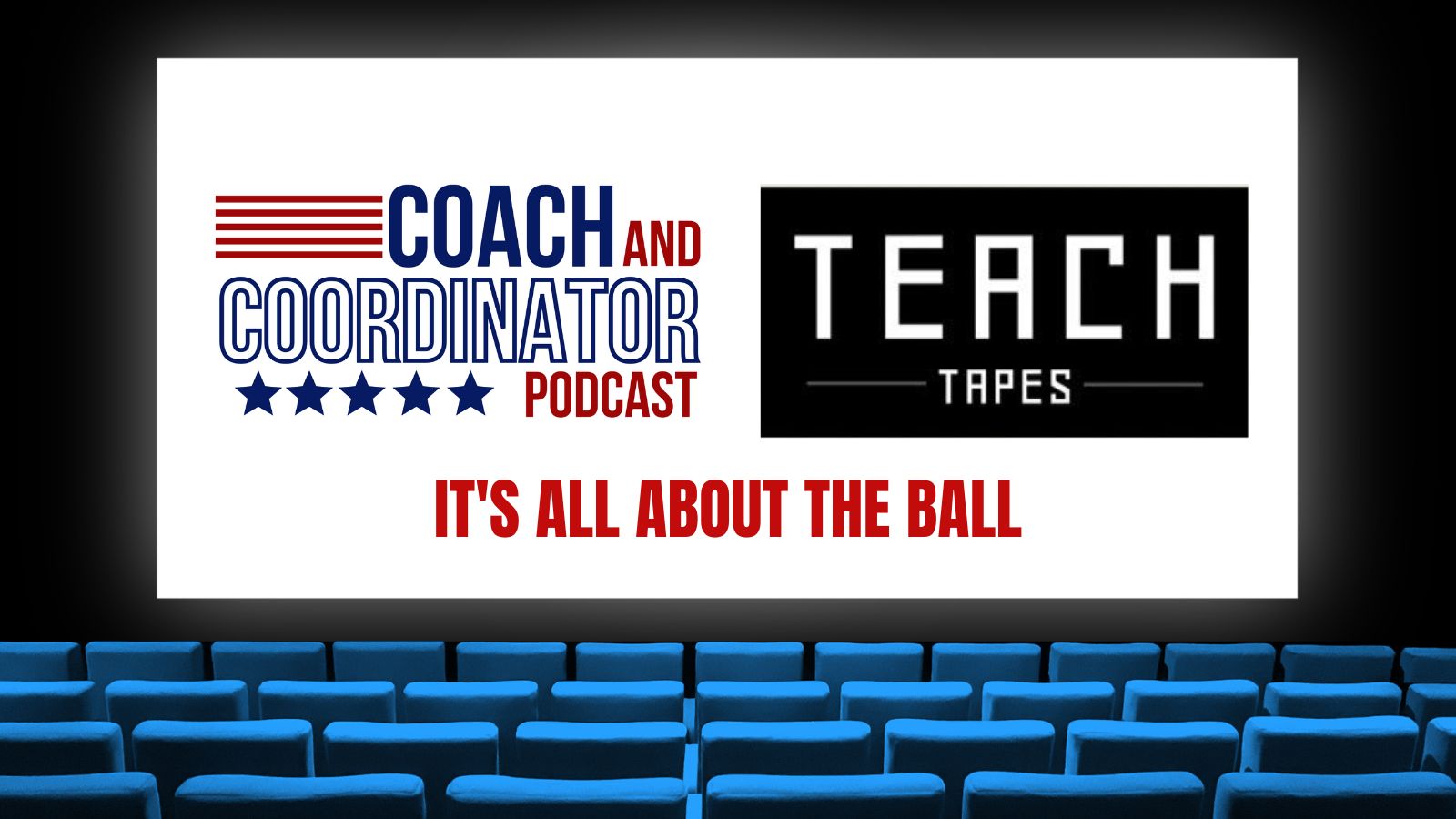 As teams extend deeper into the season, competition levels increase and margins between wins and losses narrow. This week, Coach Hauser discusses practice drills to reduce and generate more takeaways, creating more wins on gameday.
Steve Hauser brings a unique résumé to the Coach and Coordinator Podcast in-season lineup, most recently coaching special teams at Iowa State. Coach has enjoyed multiple coaching stops, including positions at Oklahoma State and the Cleveland Browns. He now manages the @TeachTapes Twitter account, highlighting the best of the best NFL drills and techniques. This week on our Teach Tapes series, Coach Hauser focuses on ball security and takeaways.
Follow Steve Hauser on Twitter @HauserFootball.
Read the transcription of this episode of Teach Tapes with Steve Hauser.
Show Notes:
(1:07) Special Teams Review
>Punt Coverage
>Impact on the Return
>Ball Security + Turnovers
(3:24) #TEACHsecurity + #TEACHtakeaways
>Offense/Defense Circuits
>Individual Drills
>Must Be Your Culture
(4:22) Ball Security Coaching Points and Drill Work
>Wrist Above Elbow
>Squeeze It
>Eagle Claw
>Maintaining Ball Carriage in the Open Field
>Body, Ball, Boundary
>Verbal Coaching Cues
>Simulating Contact with Equipment
(11:12) It's Not Just the Ball Handlers
>Offensive Line Circuits + Drills
>Recovering a Strip Sack in the Pocket
>Getting the Ball Back If There's a Turnover
(12:08) Takeaways Coaching Points and Drill Work
>Scoop and Score
>Finish to the Goal Line
>Get a Body Part on the Ball
>Bite the Ball
>Second Man In
>Pursuit + Punch
>Circle Chase Drill
>The #1 Coaching Point That Actually Shows Up in the Games
(16:05) Brandon Staley – The Blueprint
Coaches Mentioned in This Episode:
Chad O'Shea
John Wozniak
Frank Reich
Joe Judge
Nathaniel Hackett
Nick Sirianni
Tom Manning
Eddie Faulkner
Jemal Singleton
Tyrone Wheatley
Mike McCarthy
Jon Gruden
Joe Cullen
Bill Belichick
Brandon Staley
@TeachTapes Clip of the Week:
WR Position Group Ball Security Drills
Additional Teach Tapes Episodes:
How to Find and Create Opportunity
Take Care of Details and Technique
Handling the High and Lows of Mayhem Moments
---
SUBSCRIBE: