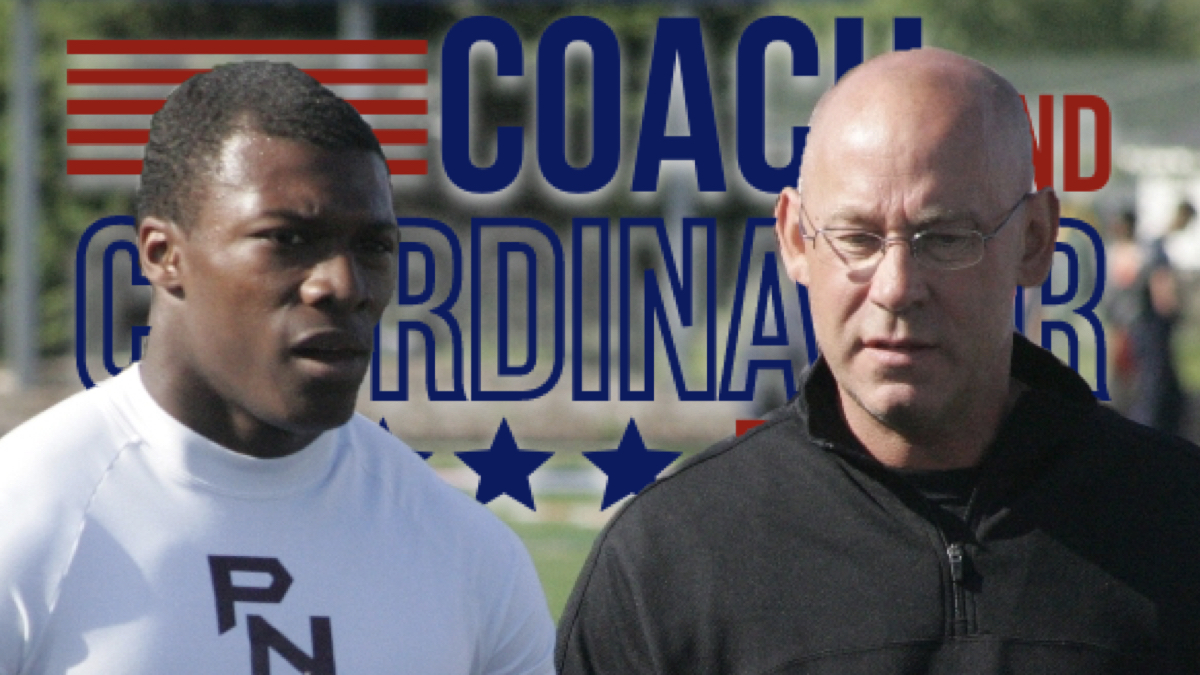 For many of us, it is the offseason. It is a time of development for us as coaches and especially for our players.
When I go back through my 30 years of coaching the one physical component I know there never is enough of is SPEED!
Having spent 30 years coaching, I can admit that unless a football coach has experience in track, he really doesn't know how to train speed. I see the same mistakes made over and over, and utilizing track knowledge would be an incredibly smart decision.
There is a coach who is perfectly suited to learn from and apply his knowledge to your players' development, and that is Tony Holler.
Tony Holler is the track coach at Plainfield North High School. He has 40 years of coaching experience in football, basketball, and track. He is a member of Illinois Track & Field Hall of Fame and Co-director of Track Football Consortium along with Chris Korfist. Holler created the revolutionary, "Feed the Cats" program in 1999.
If you don't know Tony, here's his background and some background on how he developed "Feed the Cats:"
We are either here or we've been here…believers in the GRIND. It's a concept that is in the psyche of football coaches and in many ways our country as a whole. You gotta GRIND! Holler identifies it as the "religion of football."
2019 NFL 1st-team All Pro Christian McCaffery doesn't think so as Holler explains in this video:
Holler explains how subscribing to the grind is like a 14-point turnaround. For everyday that you go out and do a bunch of senseless conditioning, you are missing out on an opportunity to train speed and power. It is like being on the 1 yard line and throwing an interception that goes 99 yards for a touchdown the other way. Prioritizing speed and power is a must. Watch:
The other mistake I see is equating speed training as something only applying to skill players. IT IS FOR EVERY ATHLETE ON YOUR TEAM! SPEED AMPLIFIES POWER. Holler illustrates this concept with video of JaDaveon Clowney in this video:
Clowney ran 4.53 at 266 at the NFL combine. Your players need to get off the ball and be explosive! They may not carry that explosion down the field for 40 yards like Clowney, but I promise, a big man with the explosiveness off the line will be winning his match-up often.
OK, maybe you are seeing the value now, but how do we get "in-shape?"
Holler explains how stacking anaerobic work will get your team aerobically fit. He talks about that and Brian Kula's work with McCaffery in this video:
What does this look like for your team? Holler explains the "Performance Day" in this video.
There are so many things in football that are preference and style designed to fit your team, but the concepts of developing speed are universal. I can't recommend what Holler has put together enough!
He has 4 courses he identifies as essential to upgrading your team's performance this off season:
One thing about this offseason is undeniable. You can't go wrong in making your team faster and more explosive. Do not let the opportunity pass!
---
Listen to Tony Holler on Coach and Coordinator Podcast: