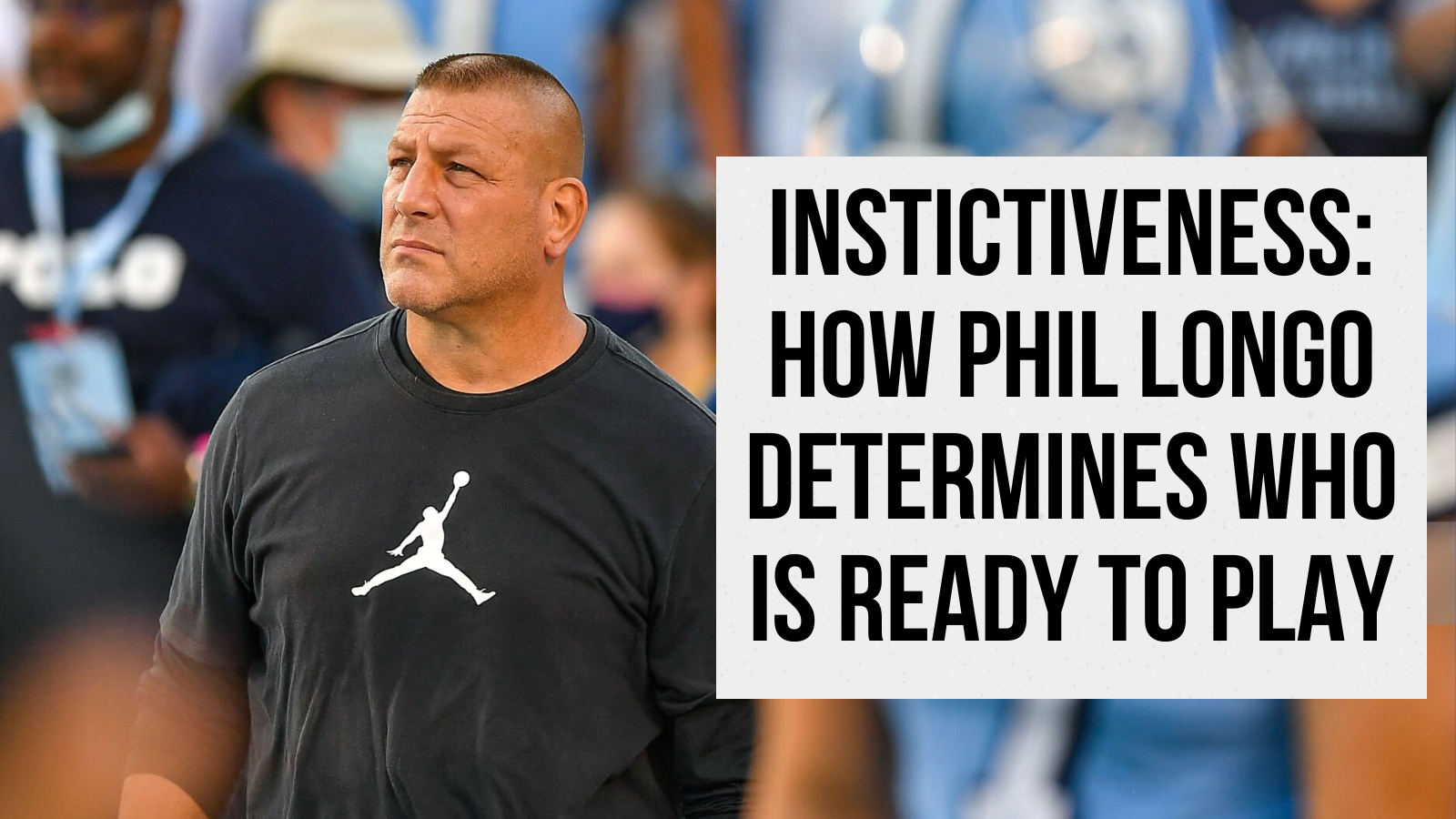 A coach's job is to get the best eleven on the field. But who are the best eleven? North Carolina Offensive Coordinator Phil Longo says it's the guys who can play fast and instinctively.
All coaches talk about wanting players to play fast. The idea being that a well-trained player plays fast without having to think much.
Phil Longo calls it "playing instinctually." On Coach and Coordinator Podcast, Coach Longo shared that he and his staff place a huge emphasis on the belief that getting every player to contribute on Saturdays is to get them to play instinctively without thinking. So far this season, it looks like there are a lot of Tar Heels playing instinctually.
Coach Longo believes a player that has to think about things becomes limited. Therefore, the emphasis lies in teaching players how to be successful, beginning with keeping the offensive scheme simple enough that the player can learn and have the freedom to play instinctively.
The key to having instinctive players is starting with a system of plays that fit together, and then spending the necessary time teaching it. Coach Longo does it by keeping the play menu to 26 plays.
How Many Plays Can You Install and Still Play Fast?
When asked about the philosophy behind the 26 plays, Longo said,
"You can't be instinctive in running 145 plays. You just can't do it. All 145 might be the best plays in all of college football, but we can't be good at all of them, and all of them don't mesh together. You know they don't fit in and jive with each other. It's just a hodgepodge of different plays that work, and a lot of times those plays work because they are packaged with other plays. We aren't going to put anything in the offense unless it fits the package and system we are running, and it complements it. We cut it off at 26, and that's just over the years what we feel is the saturation point."
His Flood Concept is an example. In the following video, Coach Longo makes the point that they want to teach it in a way the quarterback doesn't have a lot of learning to do (which allows him to play instinctively), yet they can present multiple pictures to the defense:
The consistency is in how it is taught with every player having a precise way to run the route. Specifically, the details given to the players once learned allow them to play fast regardless of the variation given. As an example, Coach Longo explains how the post will always break on the fifth step with the outside foot. He explains it in this video:
Here's a video of the Post Climb Concept explained by Coach Longo:
Coach Longo noted that some of it is subjective, but he does believe that a coach can bring objectivity to the process of measuring the players through film study. It is something the staff will do once a week. They look for players who get lined up fast and respond to the adverse situations they face during the play.
The coaches will put the 26 plays together and watch each play one-by-one while evaluating the players within that scheme on a 1-4 scale. Longo gave the criteria for each rating:
1 – The player is playing instinctively. He owns that play. If he knows 23-26 plays, he should be playing instinctively on the field and doing it without thinking or slowing down.
2 – The player sometimes shows he is playing instinctively. He's a solid player, and in general, he doesn't make a lot of mental mistakes. For the most part, he plays fast but not instinctual since he does not own all of the plays.
3 – This player is learning but not ready to play. He has to get to the point where execution shows that he knows assignments on a regular basis. He must become more consistent and own more of the 26 plays.
4 – This player should only be a newcomer to the program.
In this system, the coach's job is to get the players from a 4 to 1. The details coaches teach are part of the equation. Keeping the package tightened to 26 plays facilitates the process of creating instinctual players, which will definitely be a part of what is installed with the Tar Heels.
Having a method for evaluating players to determine who is the best to put out under the lights will set your offense up for success.  Whether you use Coach Longo's system or just have these conversations as a staff, it will go a long way in determining who to go with on gameday.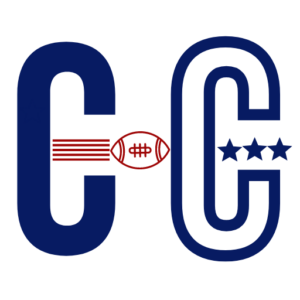 Additional Phil Longo Resources: