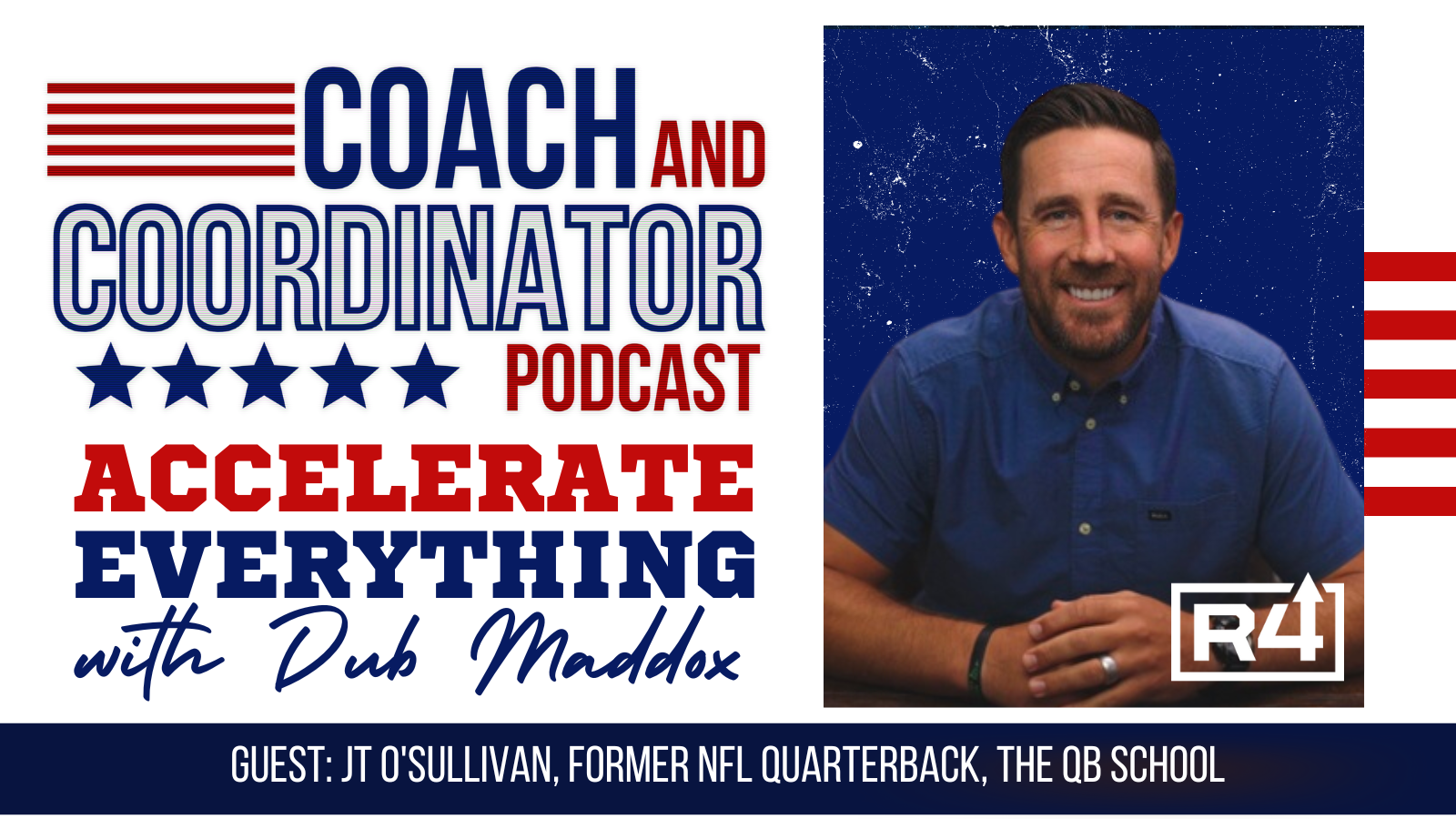 In this episode, the first in our "Accelerate Everything" series, JT O'Sullivan shares what an elite QB room looks like, how the best quarterbacks handle the pressure of the position, why layering a game plan separates great offensive coaches, and tips for play calling that ensure the best players are touching the ball.
JT O'Sullivan is a former NFL quarterback. After an All-American college career at UC Davis, O'Sullivan was drafted in the sixth round of the 2002 NFL Draft by the New Orleans Saints. Over the span of his career, O'Sullivan played for multiple teams, including the Saints, Green Bay Packers, Chicago Bears, Minnesota Vikings, New England Patriots, Carolina Panthers, San Francisco 49ers, Cincinnati Bengals, San Diego Chargers, and Oakland Raiders.
O'Sullivan began a coaching career after retiring from professional football. In 2018, he was named head coach at Patrick Henry High School in San Diego, where he served for three seasons. After leaving the sidelines, O'Sullivan launched The QB School, an online content platform where he provides analysis of college and NFL quarterback play.
O'Sullivan also earned a PhD in Leadership Studies from the University of San Diego in 2017.
Follow JT O'Sullivan on Twitter @jt_osullivan.
Follow guest host Dub Maddox on Twitter @CoachDubMaddox.
In our "Accelerate Everything" series, guest host Dub Maddox, offensive coordinator at Union High School (OK), talks with experts inside and outside of football to illuminate those things that put them at the top of their fields, while considering those lessons within a coaching framework.
Show Notes:
>Mike McCarthy's QB School
>What an Elite QB Room Is Like
>Learning Information/Jake Delhomme's System
>Handling Pressure and Making Your Own Approach to the Game
>Favorite QBs/Coaches to Watch
>Play Calling: Players Not Plays
>Layering a Game Plan
>Pass Protection: Give the QB Answers and Tools
>Least Favorite Passing Concepts
For more information on Dub Maddox's R4 System, visit R4FootballSystem.com.
---
SUBSCRIBE: