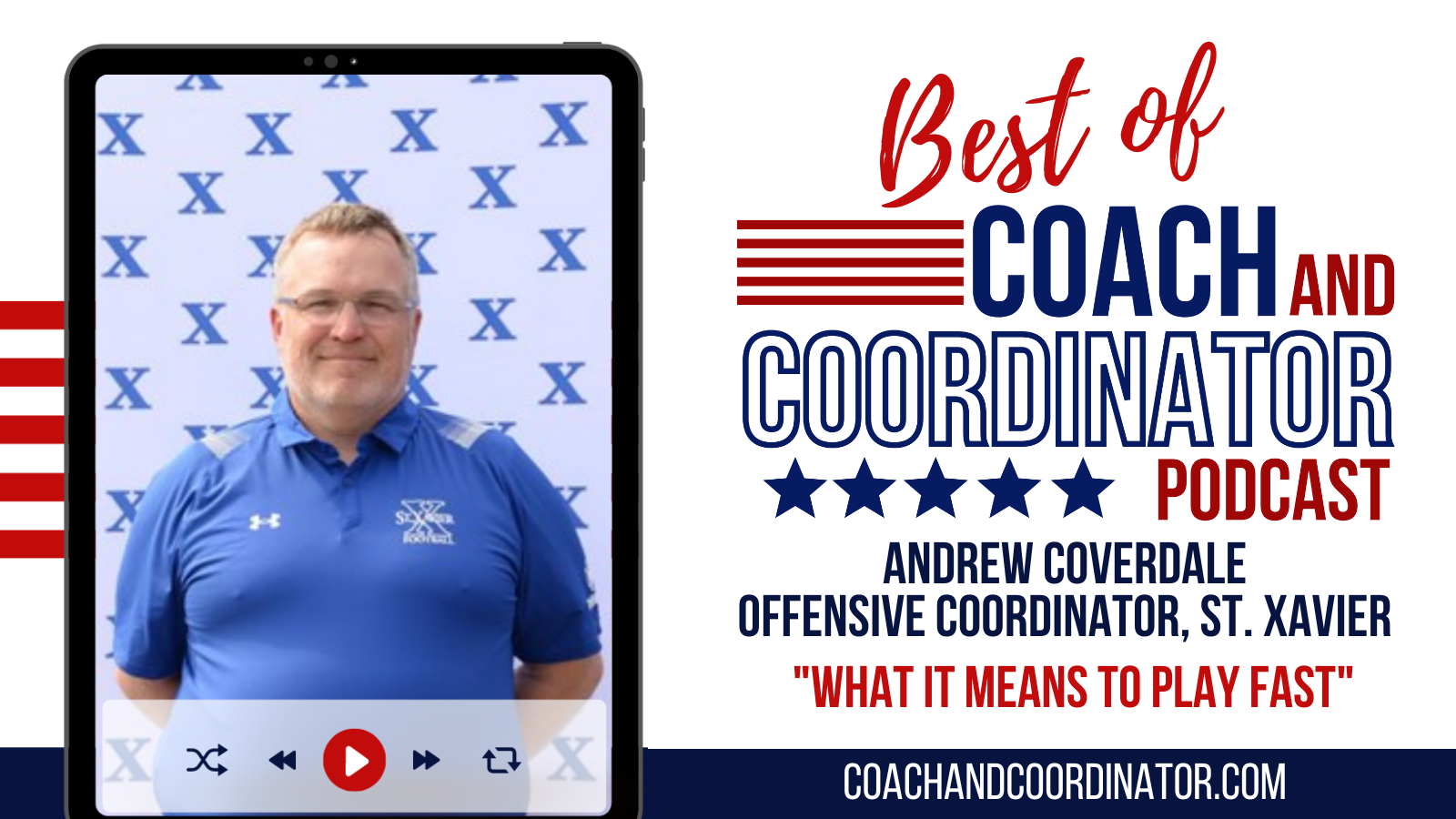 In this "best of" episode from our archives, Andrew Coverdale, a 12x State Champion Coach, digs into teaching players to play fast within any offense or style of play.
Andrew Coverdale is the Offensive Coordinator and Quarterbacks Coach at St. Xavier High School in Cincinnati, Ohio. Before joining the Bombers staff, Coach Coverdale had a successful run as Offensive Coordinator with Trinity High School in Louisville, Kentucky. He has also served as a head coach and anchored coaching staffs at multiple additional schools. In sum, Coach Coverdale is a 12x state champion in his illustrious career. He is a true student of the game and teacher of its nuances.
Follow Andrew Coverdale on Twitter @AndrewCoverdale.
Additional Coverdale Episodes:
Insight into Being a Coordinator
Practice Tips and Ideas
How to Play Fast
---
SUBSCRIBE: