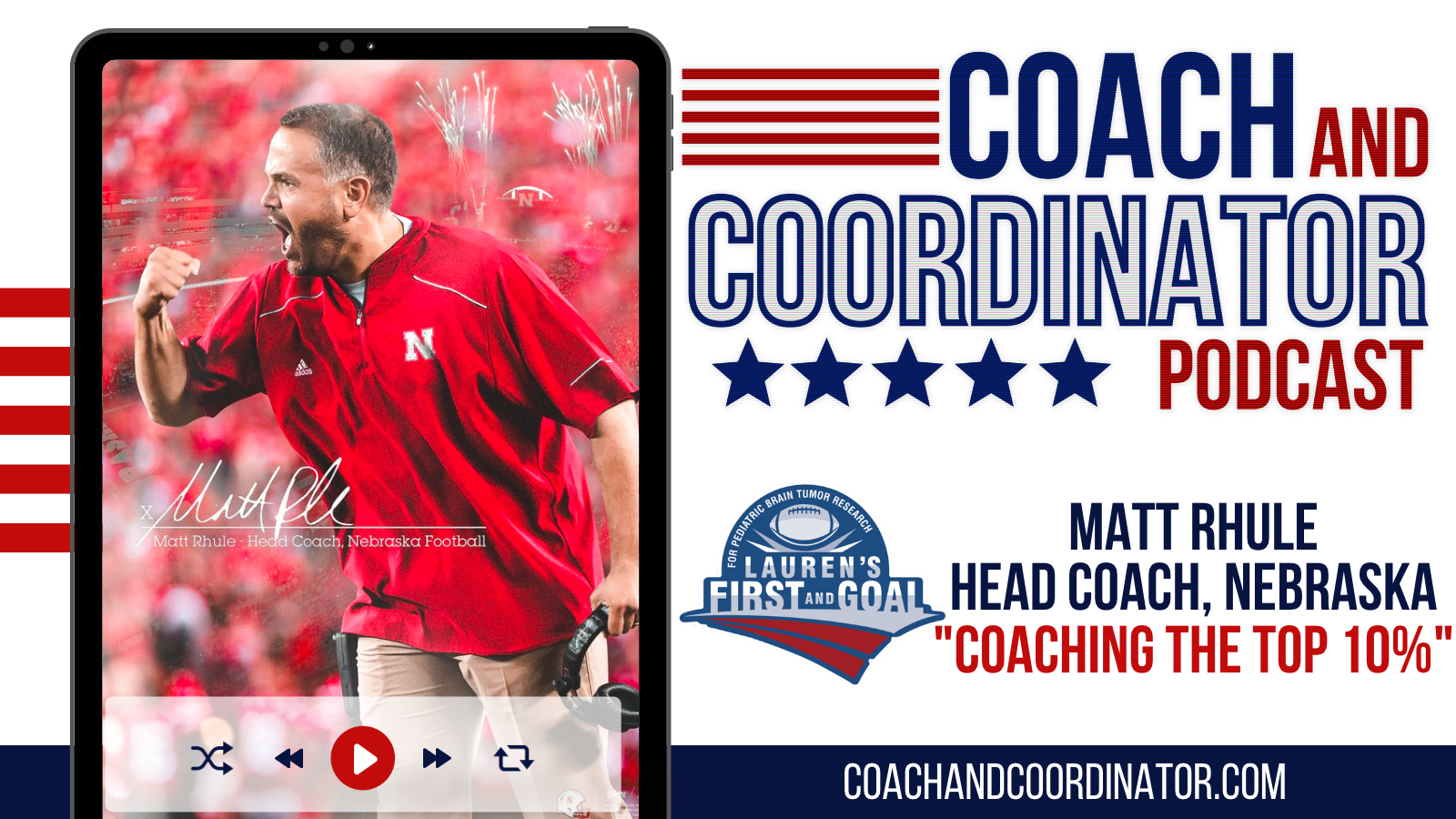 In this talk from the 3rd Annual Lauren's First and Goal Clinic, Matt Rhule outlines his system for elevating the standards in his program. The culture instilled for his players and coaches cultivates a perpetual chase of higher performance.
Matt Rhule was named Head Coach of the University of Nebraska Cornhuskers on November 26, 2022. Coach Rhule brings 25 years of coaching experience to Lincoln, Nebraska, including head coaching success at Temple, Baylor, and the NFL's Carolina Panthers. He began his coaching career after playing linebacker for four years at Penn State. Starting as a linebackers coach at Albright College, Rhule enjoyed stops across college football and the NFL, including at Buffalo, UCLA, Western Carolina, and the New York Giants where he coached the offensive line.
In this episode, Matt Rhule discusses his philosophy that believes a program's culture moves as it pays attention to its top 10%, including the coaching staff. Coach Rhule values never being complacent, always chasing players and coaches who are actively engaged and want to be elite, which elevates the standard of performance for the rest of the team. He also discusses his vision for what players are capable of, as well as his communication cadence for holding them accountable.
Follow Matt Rhule on Twitter @CoachMattRhule.
Show Notes:
>Gallop Study
>Engaged and Non-Engaged Players
>The Bell Curve
>Coach to the Top 10%
>Coaching Staff
>Get It Done
>Protect the Staff
>Put the Players First
>Coach-Player Interaction
>We Are Professionals as Coaches
>Team Competition
>Execution
>Technique Mastery
---
SUBSCRIBE: